by: -RoG-
...CONTINUED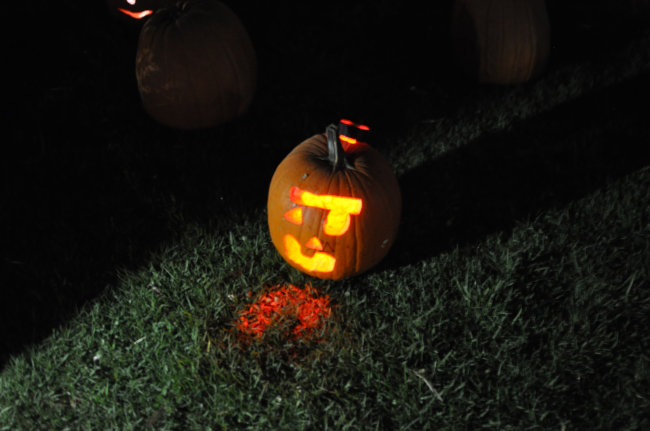 There was no explanation for this one, but I like to think some kids were allowed to carve pumpkins to be included at the event, and this was easily one of my favorites. Not sure what went wrong here, but it turned out to be absolutely right.
All hail the new ruler of Halloween - The Unibrow-Unitooth Pumpkin!

Some more great ones presumably carved by children.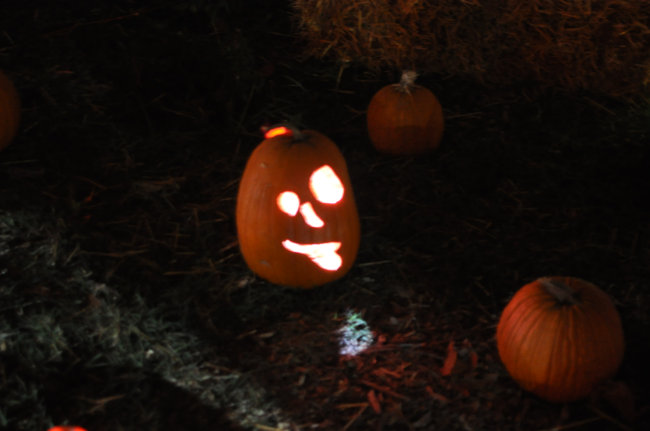 Tonguekin.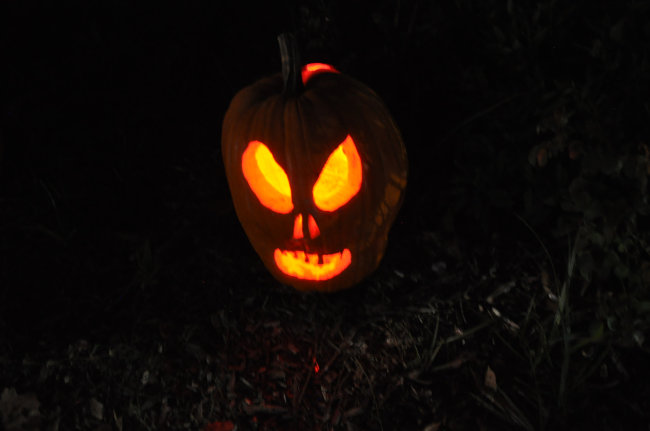 Skullkin.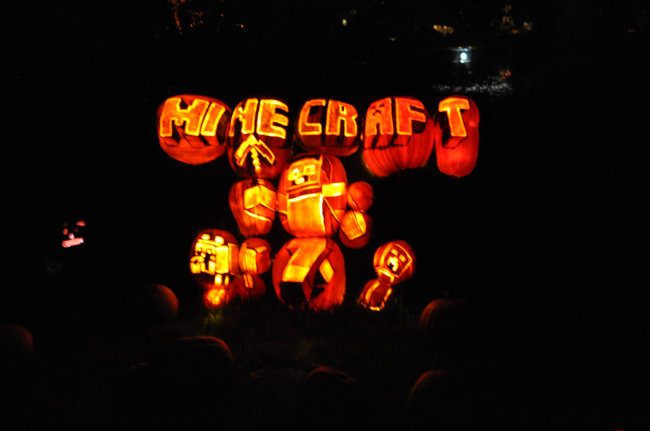 A nice display for fans of Minecraft.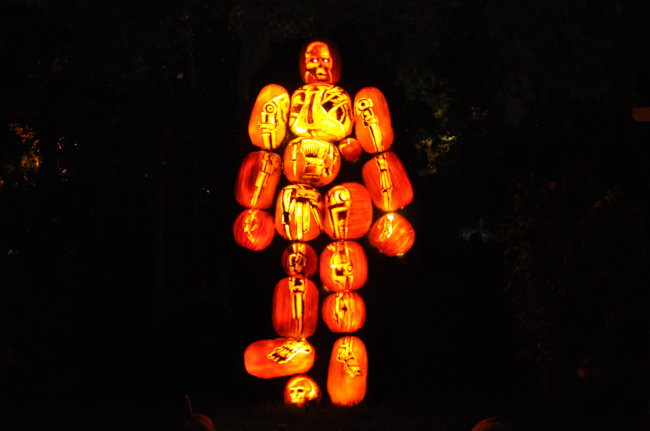 Absolutely killer T-800 Terminator pumpkin. Notice how it's standing on top of a small human skull pumpkin?
I love seeing attention to detail like that.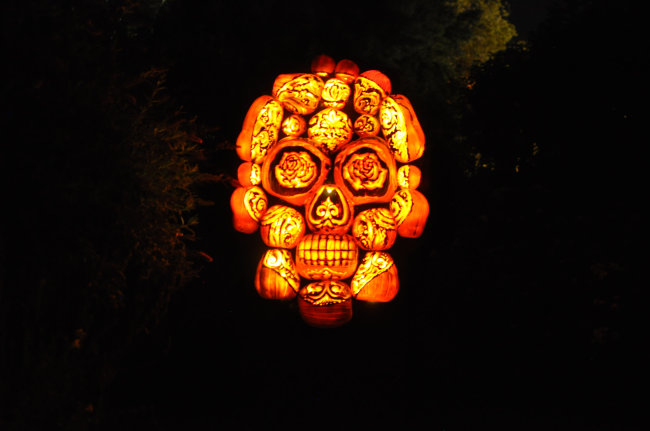 A stunning Die de los Muertos jack-o-lantern display.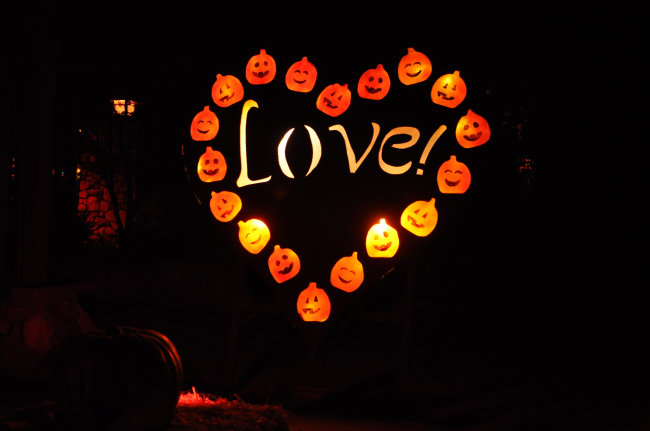 And now for a small section dedicated to pumpkins in love. Awww...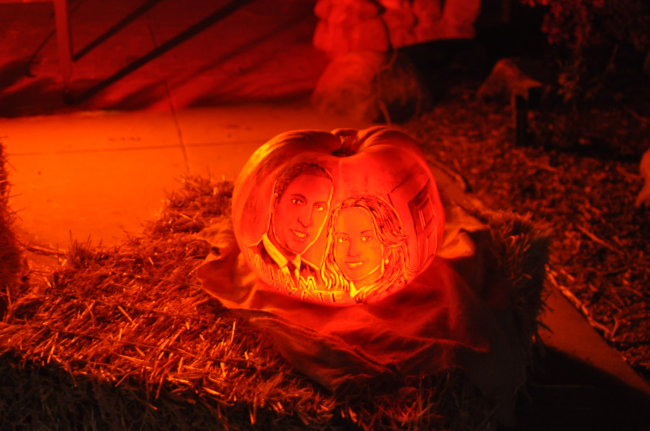 William and Kate - the Duke and Duchess of Cambridge.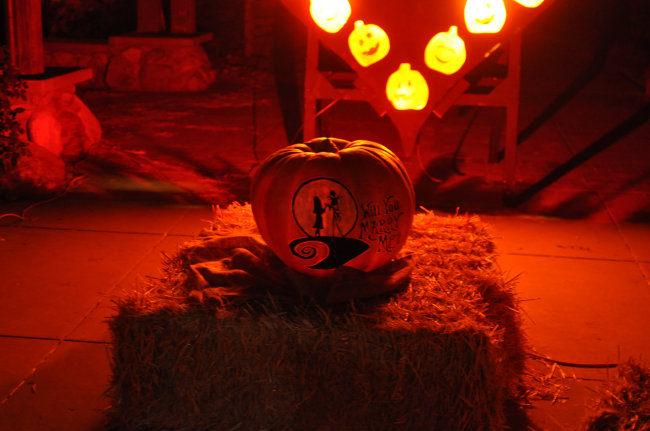 Jack Skellington and Sally from A Nightmare Before Christmas.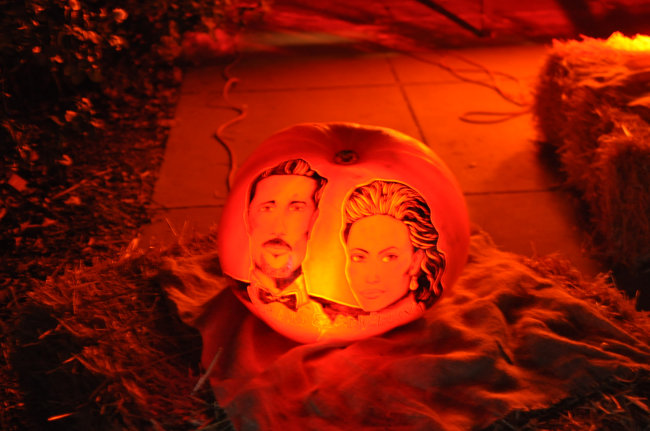 Yikes... I guess my timing to share this Angelina Jolie and Brad Pitt love pumpkin could've been better.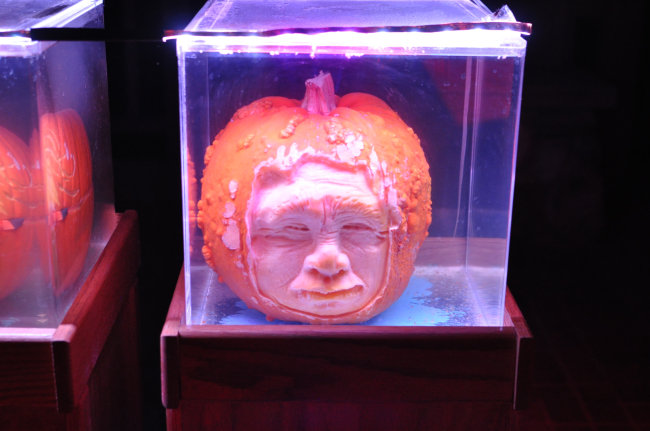 So glad to see new pumpkins like these stored in illuminated water tanks. Just as awesome as they were last year.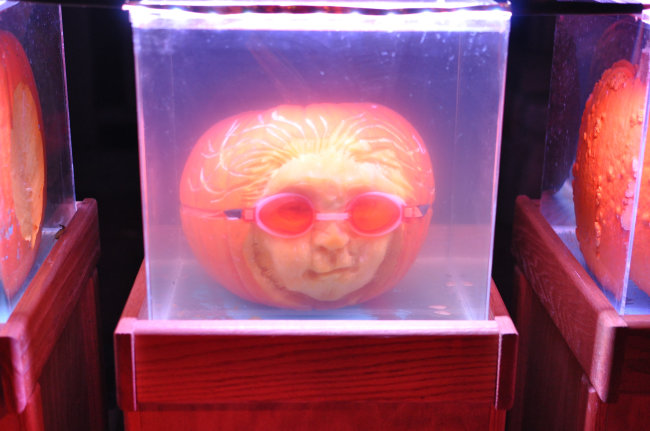 This one was smart enough to wear swimming goggles.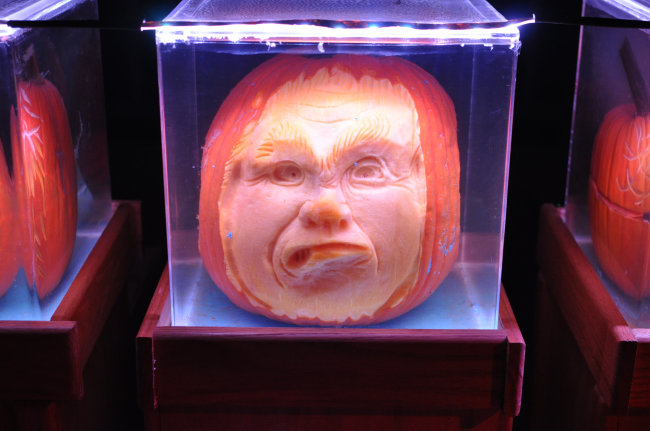 Whatchoo lookin' at?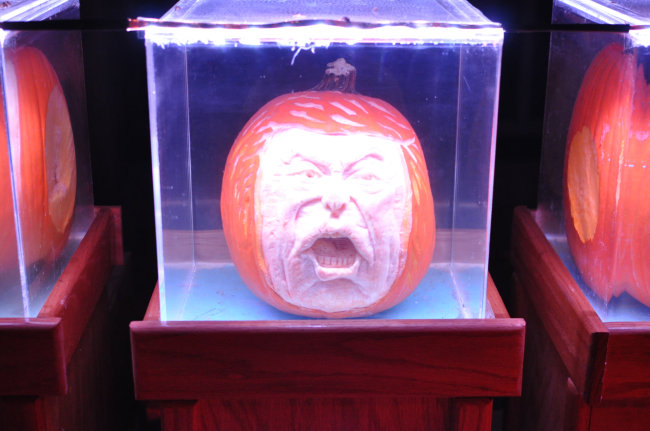 Get off my lawn!

Cheer up, pal! Turn that frown upside-down!

This one looks like it'd fit in with the Madballs quite nicely.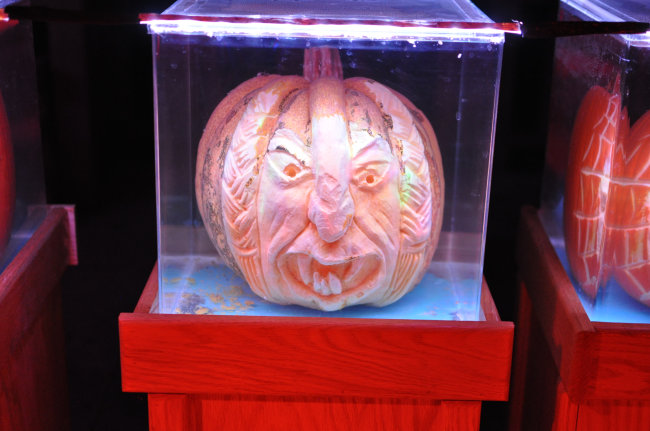 With sharp teeth like that, it's good they stored it safely in a tank.

This must be the spider that bit Spider-Man earlier and caused him to make that pumpkin web!

Real mature, bub.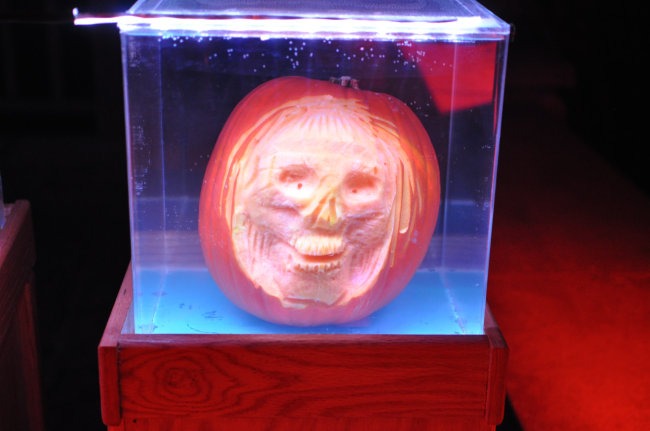 Brave, Rise of the Jack O'Lanterns! Another skeletacular display!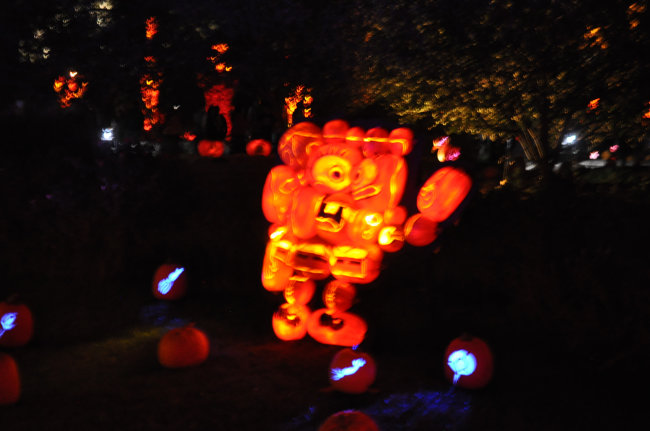 SpongeBob PumpkinPants!

If there was any pumpkin display I'd love to have in a front yard, it'd have to be this giant crab and octopus.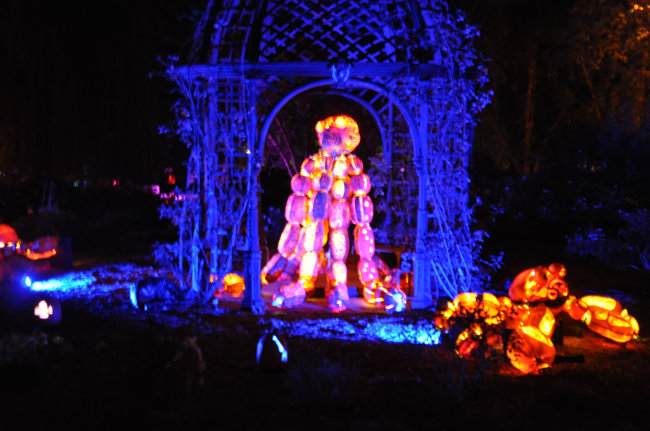 Another shot of the octopus resting inside its gazebo.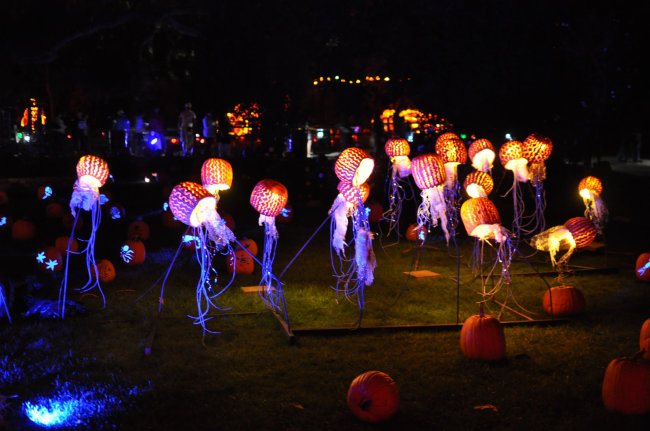 Dance my pumpkin jellyfish, dance!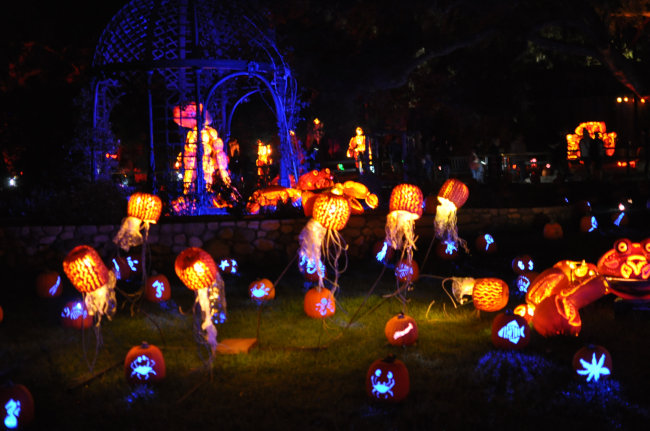 I truly loved this area. It's nice to know they celebrate Halloween under the sea.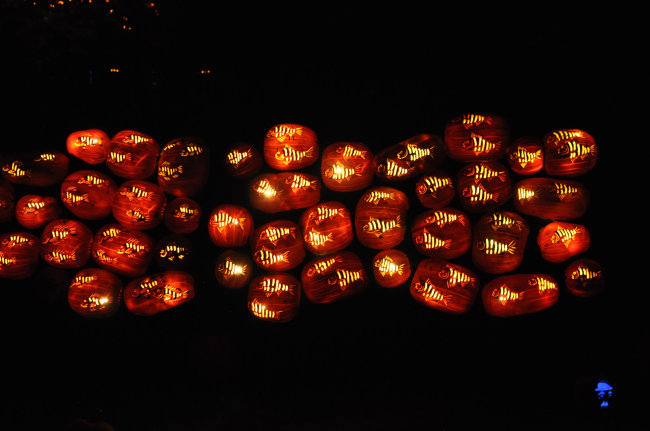 A school of pumpkin fish swimming by.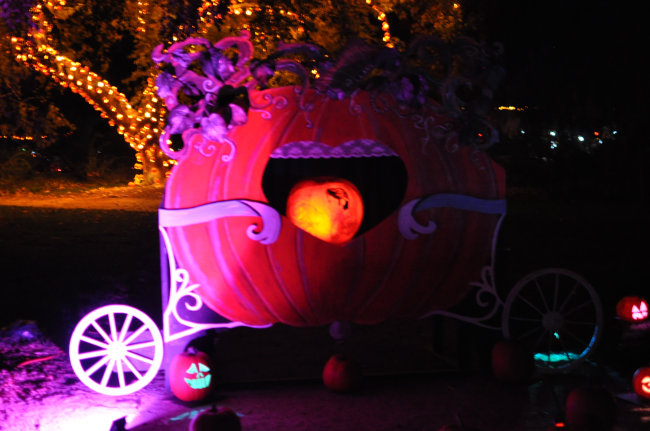 Your pumpkin chariot awaits!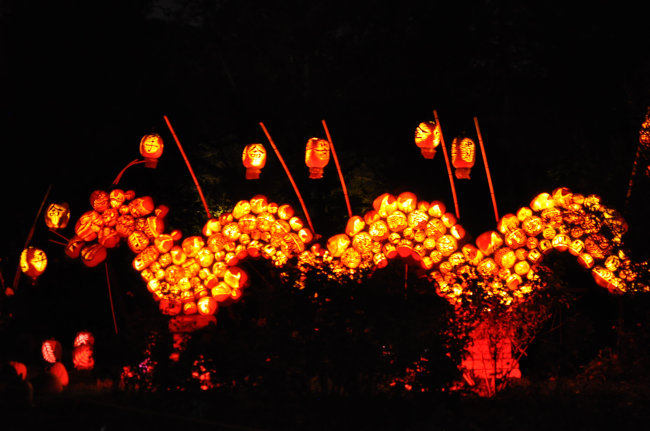 Okay... you win. HOLY CRAP!!! Look how many pumpkins went into creating that Chinese dragon with pumpkin lanterns!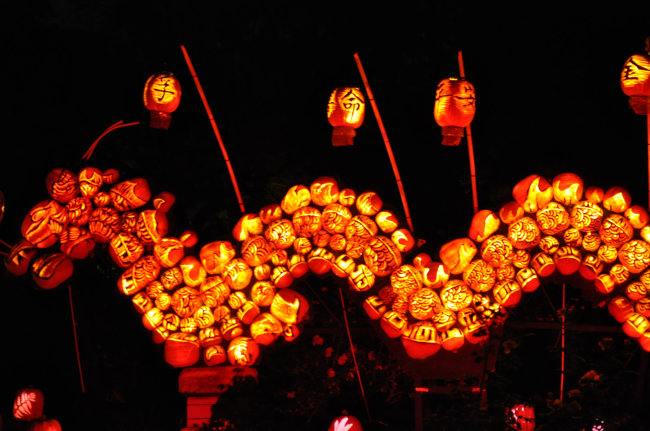 A more detailed shot of the front of the dragon...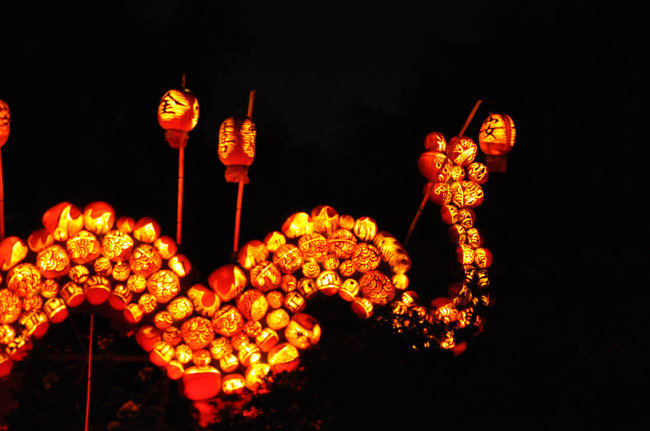 ...and here's the tail end of it. Absolutely amazing.

Daenerys, the mother of dragons, and now, queen of Halloween!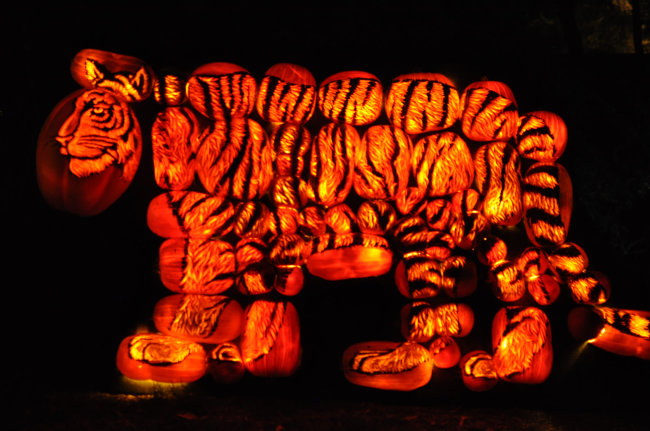 A gorgeous tiger jack-o-lantern sculpture. Just look at the details in all the fur!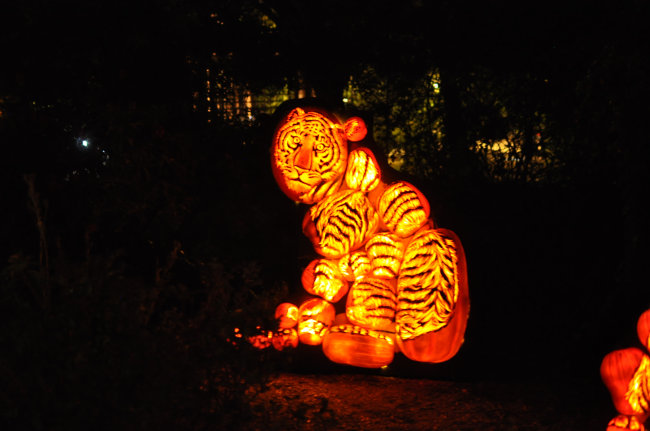 Yeah, you know you're one hell of a pretty kitty.
There are still plenty more photos from
Rise of the Jack O'Lanterns 2015 to see!
Click here to continue onward to page 3!