by: -RoG-
...CONTINUED

Another shot of the wonderful pumskeletons.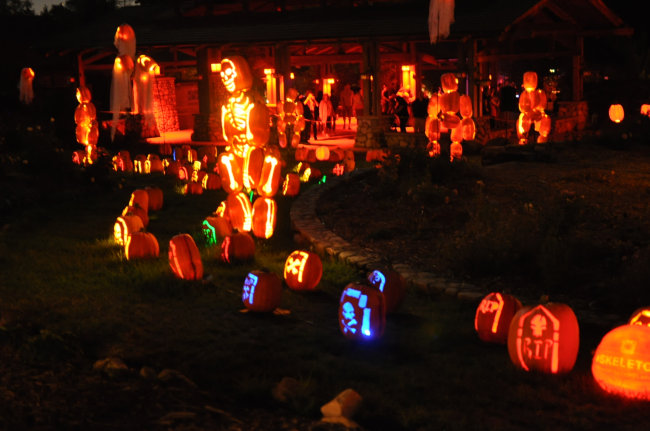 More pumpkin tombstones amongst the skeletons.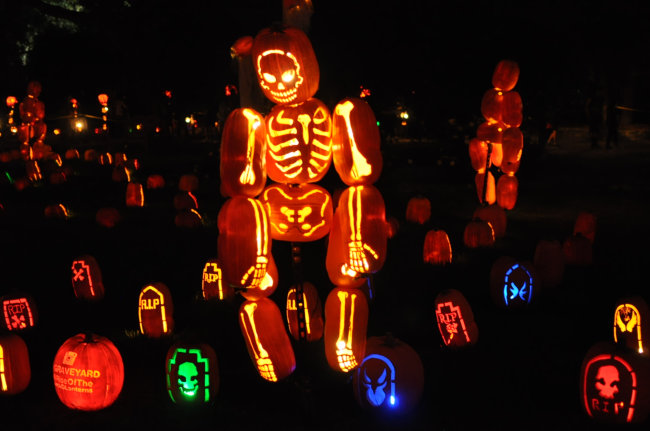 And one more shot of these glorious skeletons.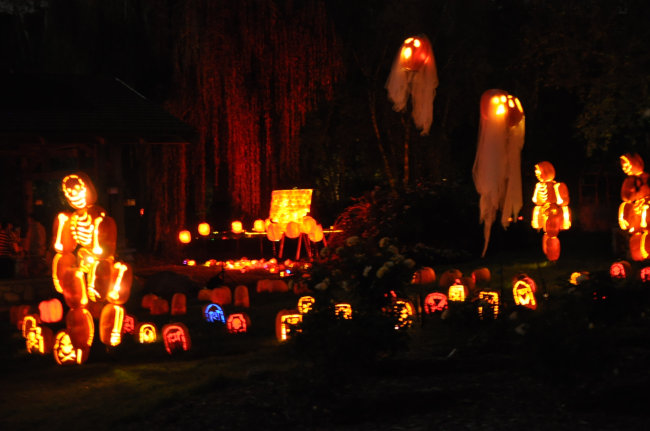 Yep, they even had pumpkin ghosts floating in mid-air. Most impressive.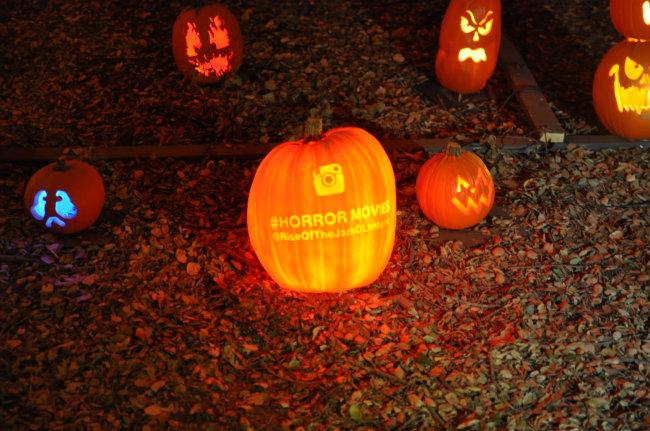 Now onto some truly intricate horror movie themed jack-o-lantern carvings.

The Fly.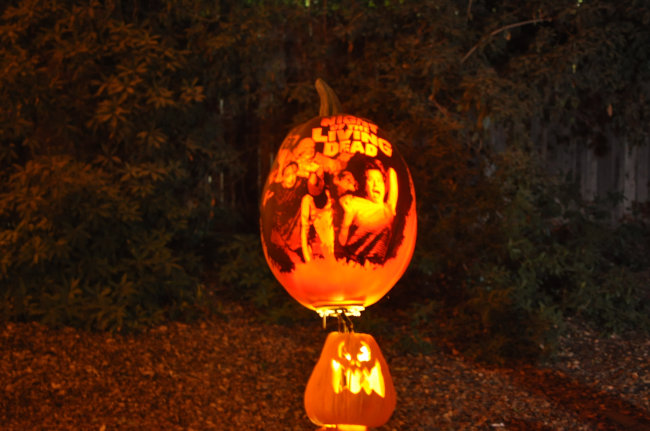 Night of the Living Dead.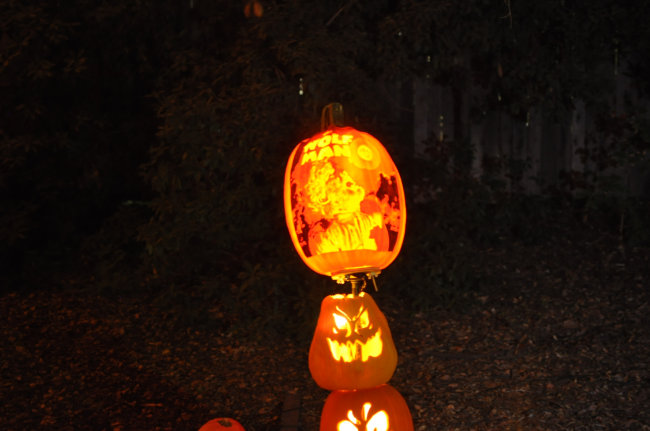 The Wolf Man.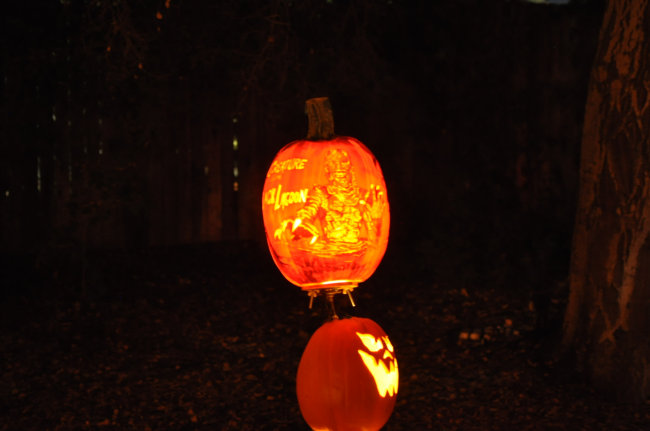 The Creature from the Black Lagoon.
(my personal favorite)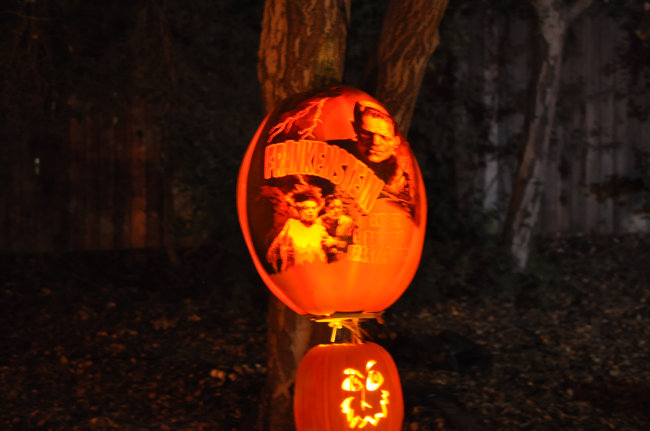 Frankenstein and the Bride of Frankenstein.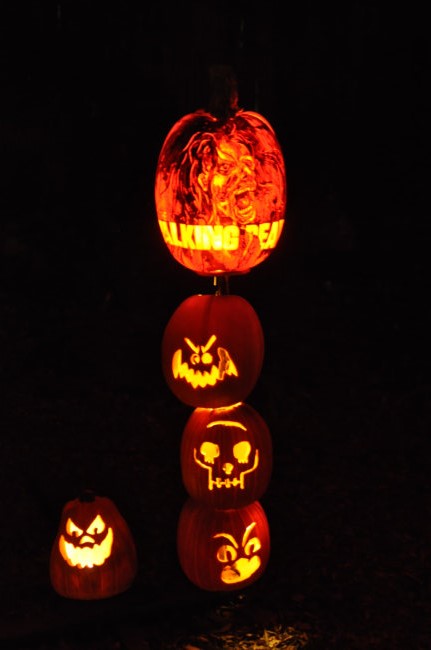 They also had some Walking Dead pumpkins.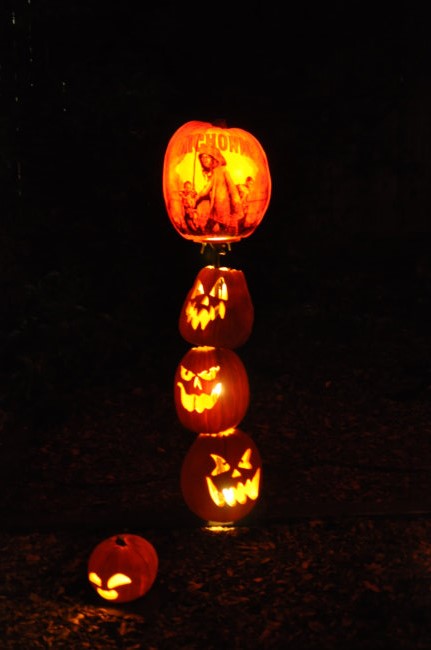 Michonne from The Walking Dead.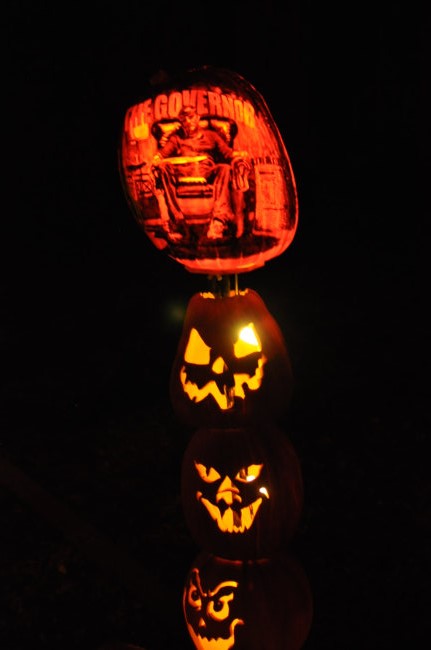 The Governor from The Walking Dead.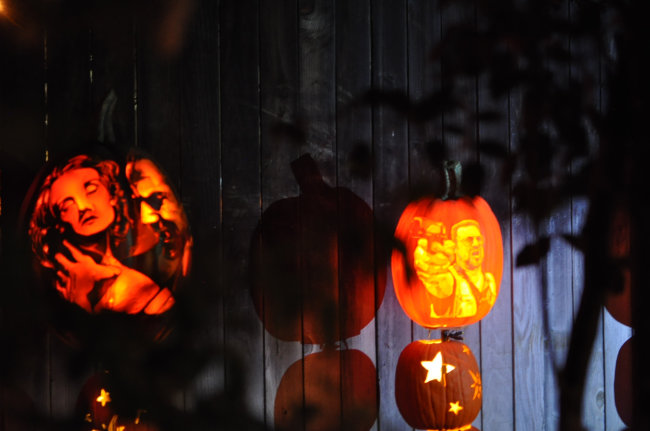 Bela Lugosi and Walter. A fine combination.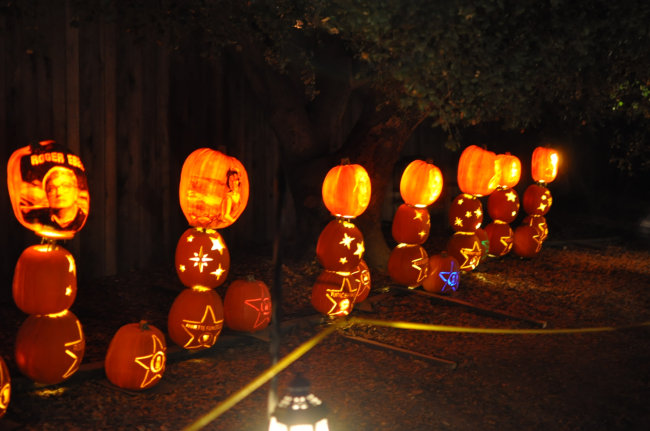 Roger Ebert and others among the pumpkin walk of fame.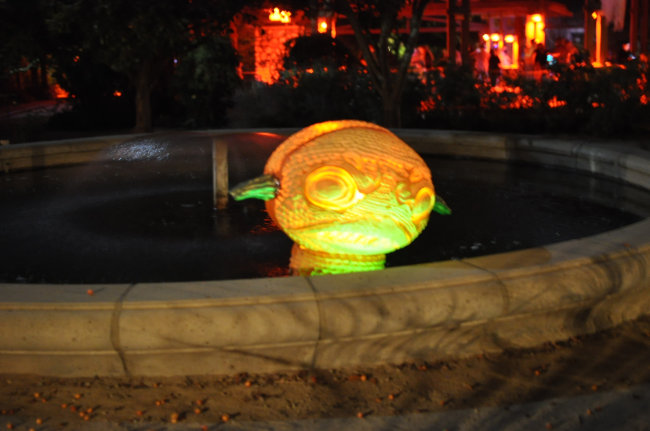 The giant pumpkin serpent emerges from a fountain!

Humpty Dumpty as a jack-o-lantern. He may have survived the fall if he was a pumpkin instead of an egg.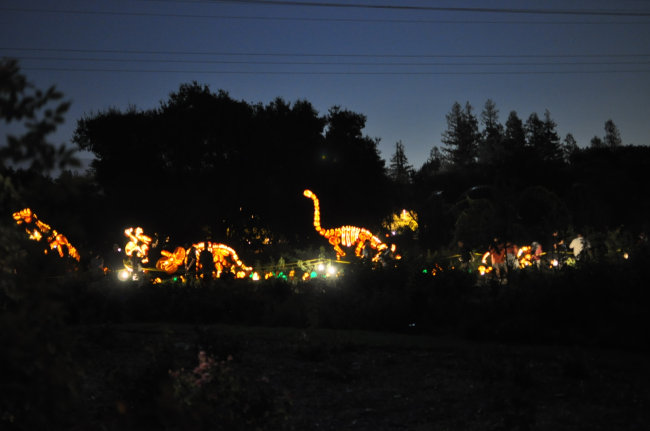 And off in the distance we saw dinosaurs. They couldn't possibly make those entirely out of pumpkins, could they!?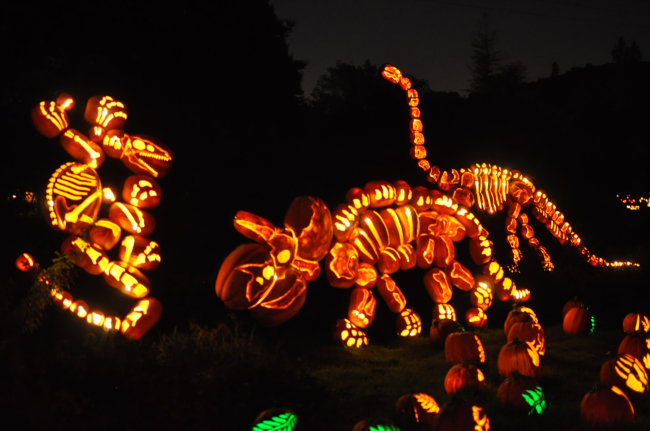 Indeed they did!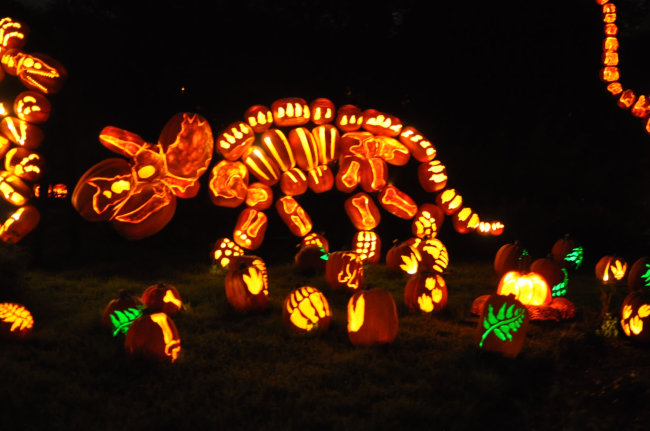 Sights like a triceratops made of 40+ pumpkins almost make me want to give up pumpkin carving forever. Amazing!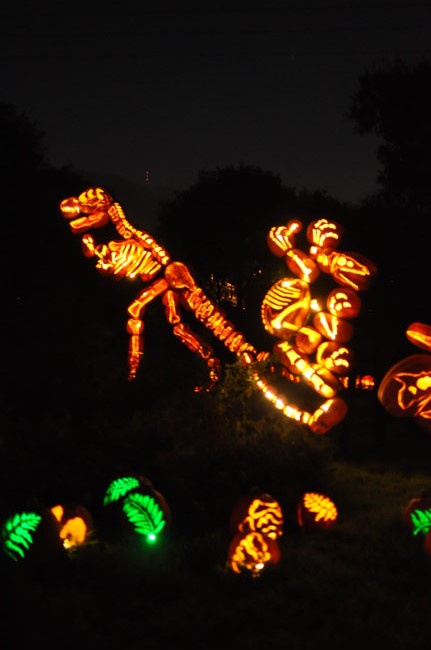 A T-Rex and a smaller dinosaur foolishly attacking the triceratops head on.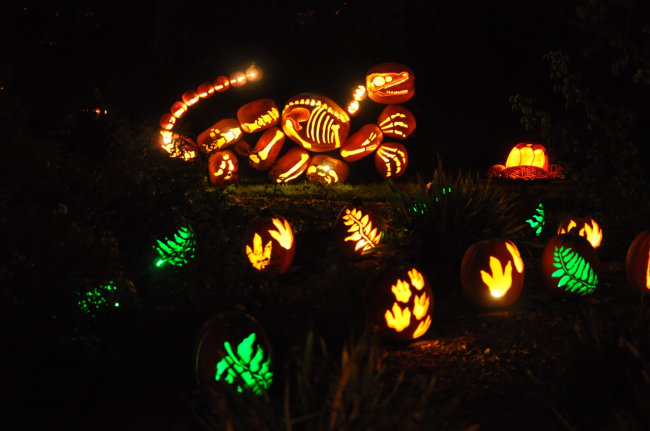 Loved how they surrounded all the dinosaurs with footprint pumpkin tracks too.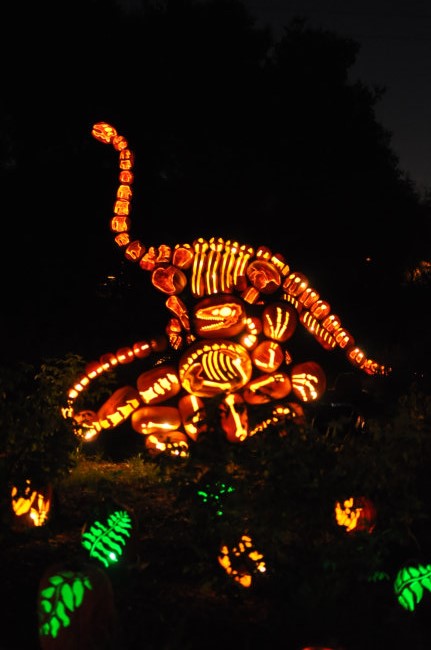 Sooooooooo many pumpkins!
There are still plenty more photos from
Rise of the Jack O'Lanterns to see!
Click here to continue onward to page 3!