by: -RoG-
...CONTINUED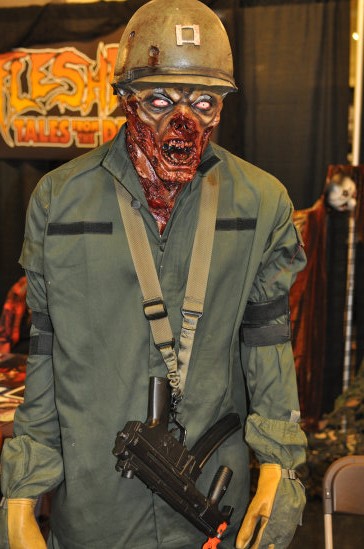 Haunted Hollywood Sports is a haunt that actually lets you shoot the zombies in their "Zombie Killhouse". Keen!

A fine way to advertise a comic if I've ever seen one.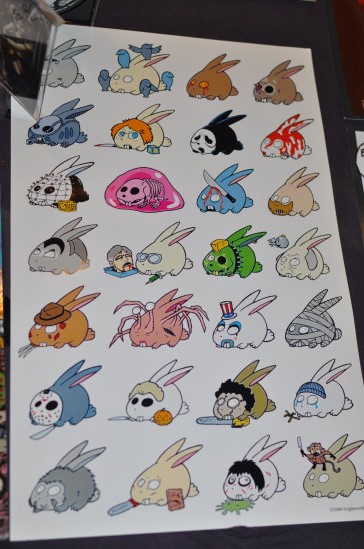 The bunnies of horror. I can't tell you how much I love the fact that there's one paying tribute to The Blob.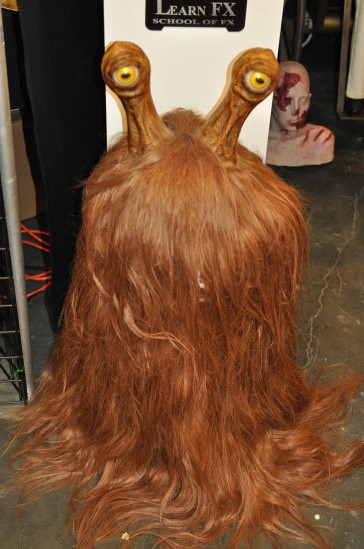 Looks like Cousin It grew some eyes to extend out beyond all that hair.

FACT: Animatronics > CGI.

It's either a long tentacle, or somebody is gonna be making sausages.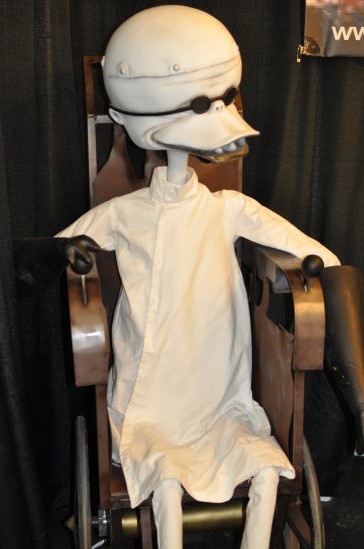 Word up.

A spinning table saw prop that looked really nice, but was a bit loud for a convention.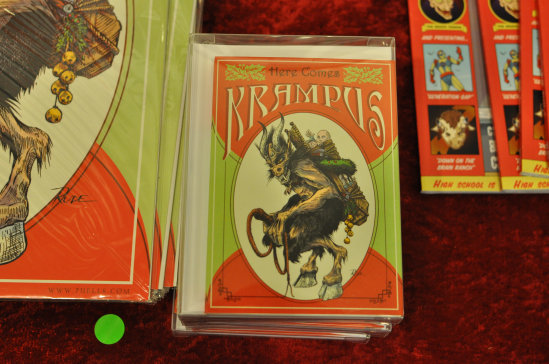 I loved these "Here Comes Krampus" cards, but again... wrong holiday.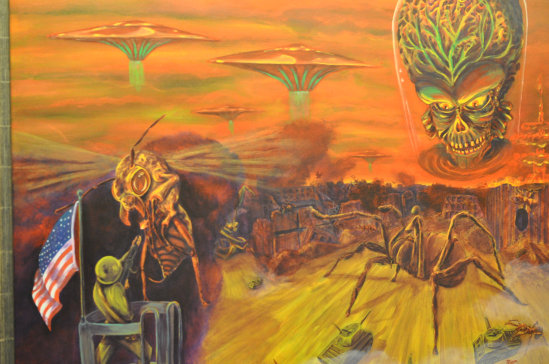 A nice homage to Mars Attacks!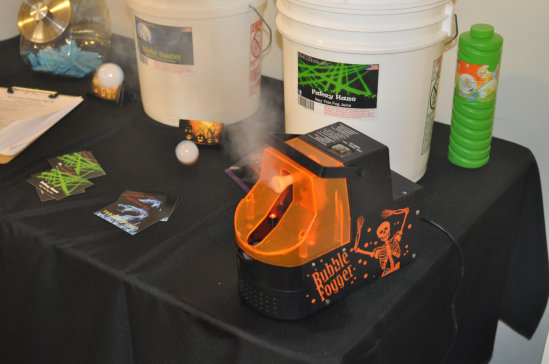 I've said it before and I'll say it again, the Bubble Fogger is the greatest fog machine money can buy. So much fun.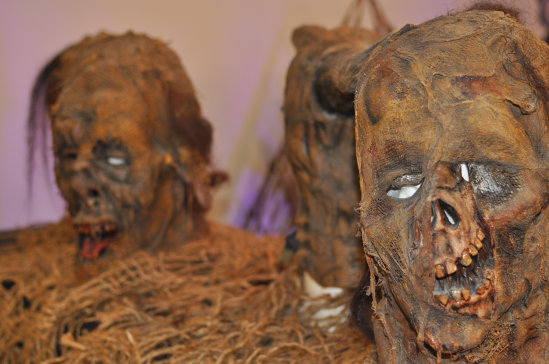 Looks like somebody needs a nap.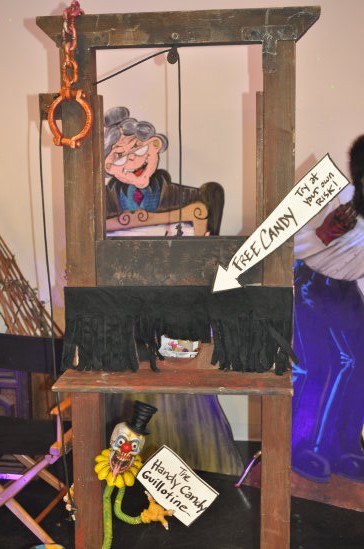 Some booths allowed you to go trick-or-treating... though you could potentially lose a limb in the process.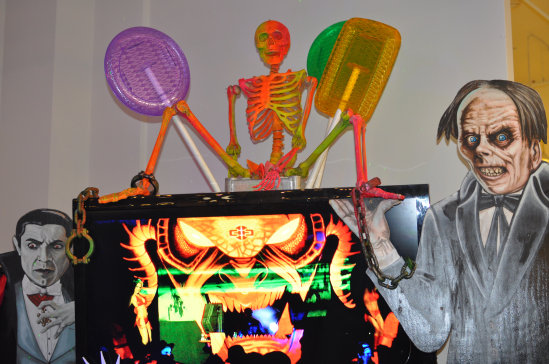 No idea, but I wholeheartedly approve.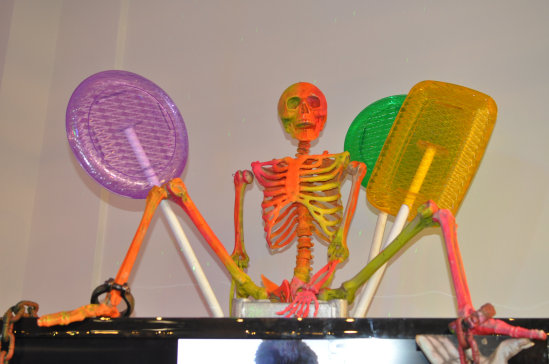 A neon skeleton surrounded by giant lollipops. What's not to love!?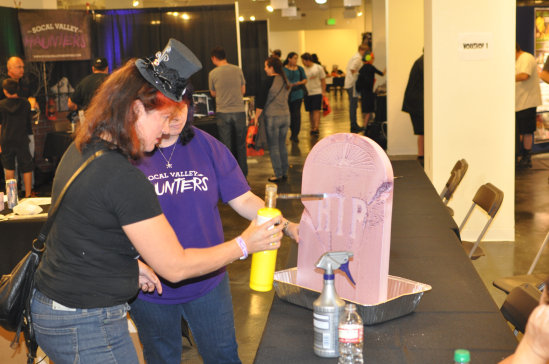 A workshop where people got to create their own tombstone props.
I'm a fan of any workshop that involves using a blowtorch.

I was about to accept his offer for free popcorn until...

...I lost my appetite.

Just hangin' around.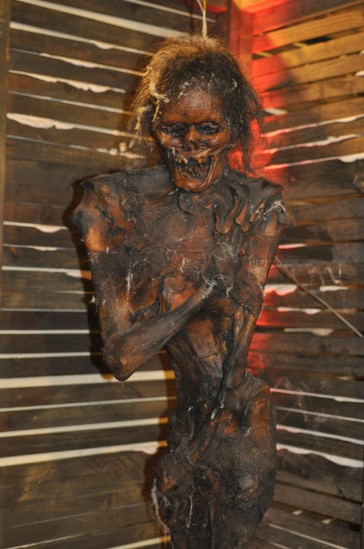 And that's why you should always wear sunscreen when outdoors.

More makeup sfx demos.

This happy zombie couple stepped outside to see what the food trucks had to offer. Hopefully brains.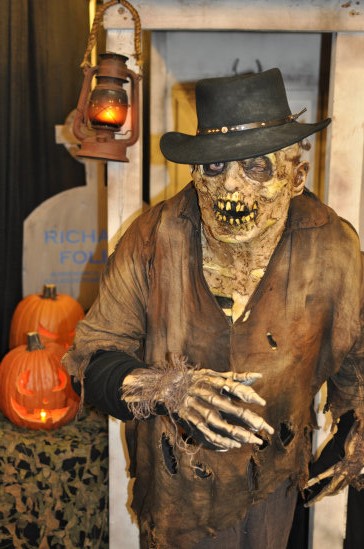 I'm guessing this prospector zombie is no longer looking for gold and wants your brains instead.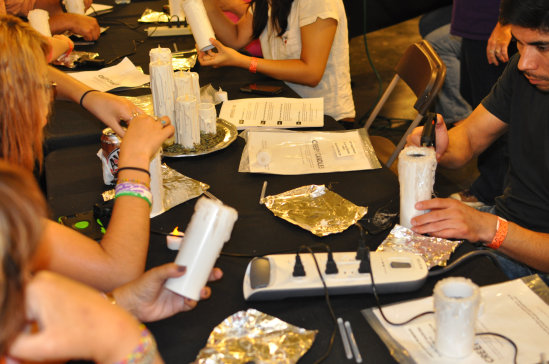 A spooky candle-making workshop.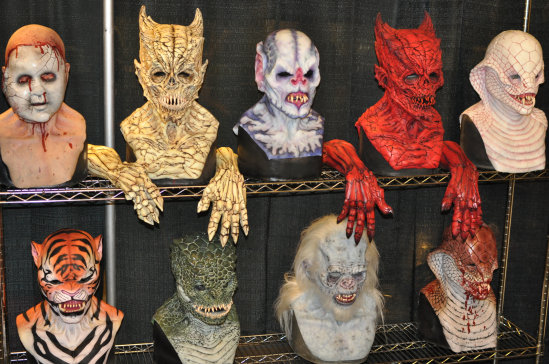 Some seriously impressive masks.

Pro tip: When your face starts leaking black ooze, you should probably see a doctor.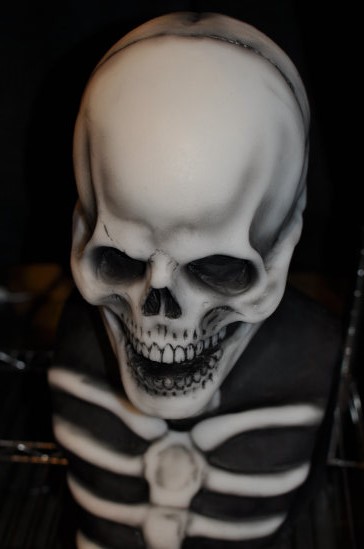 A fine skull headpiece.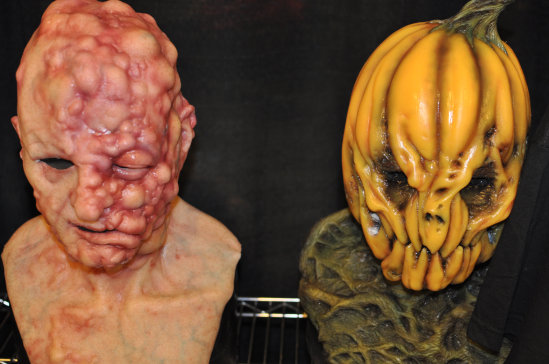 More impressive masks.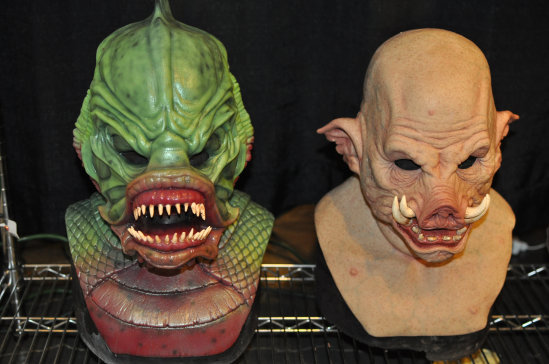 And more again.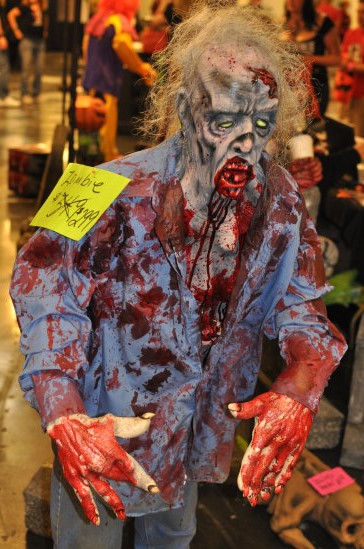 A zombie for $300? You'd have to be braindead to pay those kinda prices! AHAHAHAHAHAHA! Zombie jokes.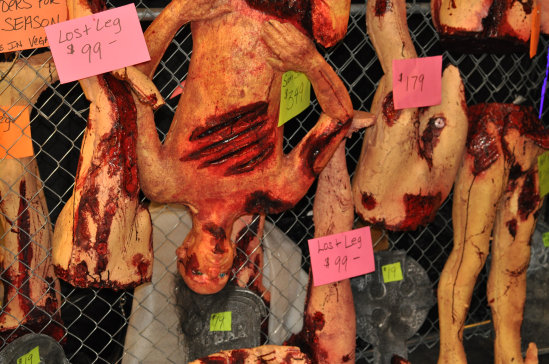 Lost leg has been found, along with plenty of other severed body parts.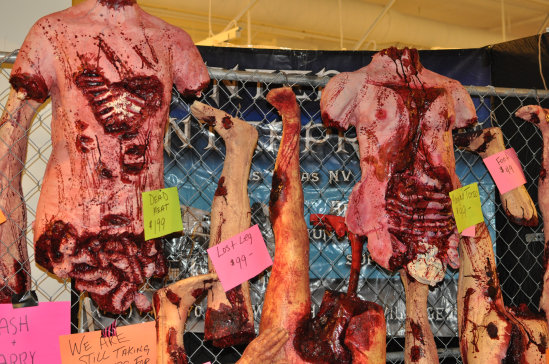 Beefaroni ingredients.

Vertical Vinnie. Sounds like the name of a Garbage Pail Kids character.
There are more photos from ScareLA 2013 to see!
Click here to continue onward to page 3!