by: -RoG-
In 2013, those of us living in Los Angeles welcomed a new horror convention into our arms: ScareLA. It's a convention that celebrates all things Halloween including haunted attractions, horrific artwork, gory props, monster masks, sfx workshops, and more. While it takes place in early August, nobody seems to have a problem getting into the Halloween spirit, and I'm happy to report that the convention was even bigger and better this year.
For those of you who couldn't attend, I snapped lots o' photographs while I was there to help give you a sense of what it was like. The following is a collection of photos from the 2014 ScareLA convention at the LAMart on August 11th. Enjoy!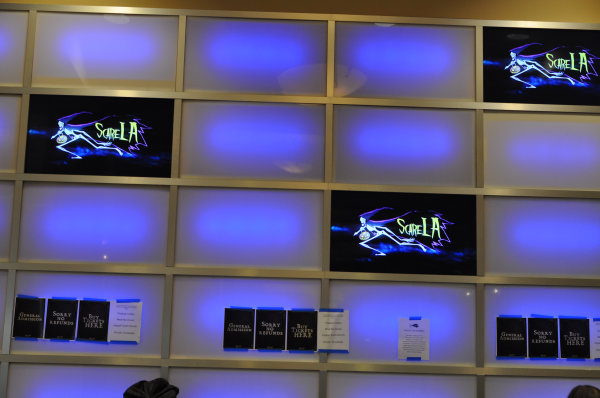 Upon our arrival, we were greeted with a familiar sight from the 2013 convention:
The ScareLA logo flashing on various illuminated monitors behind the front counter.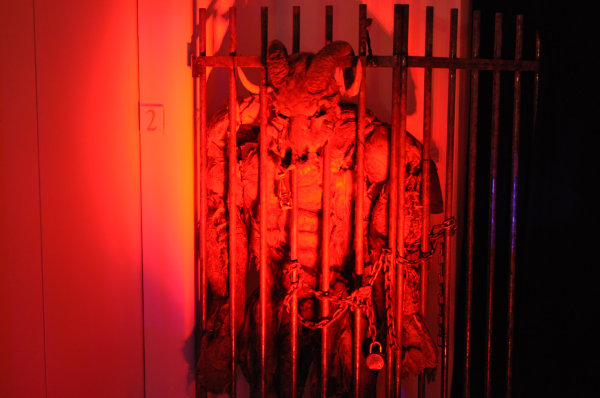 Always a good sign when this is the first thing you see when stepping off an elevator.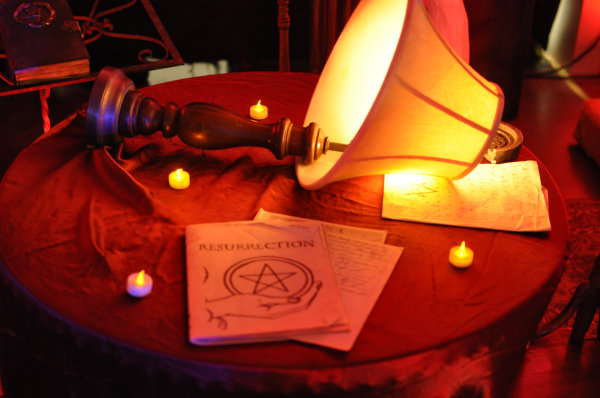 Hmm, looks like somebody was enjoying some nice reading material.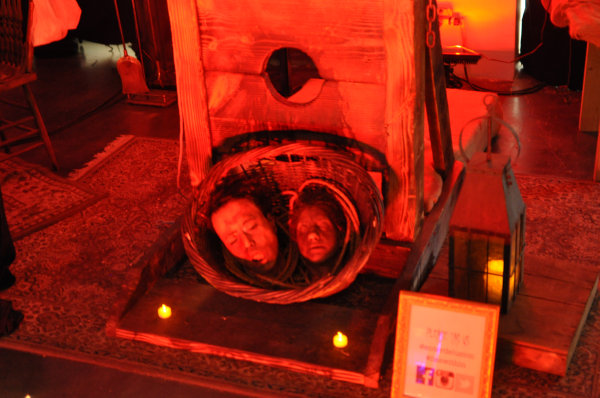 It takes two, baby.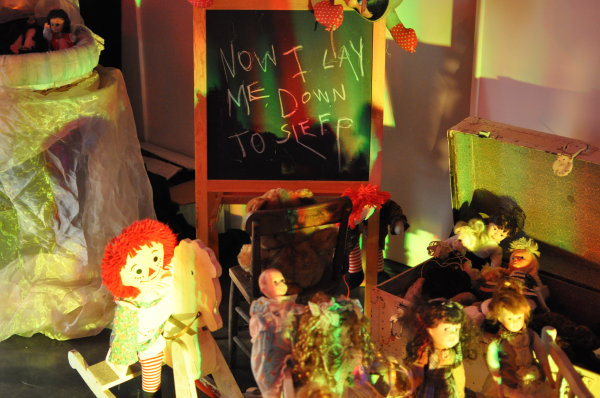 You're gonna need more chalk boards to complete the rhyme.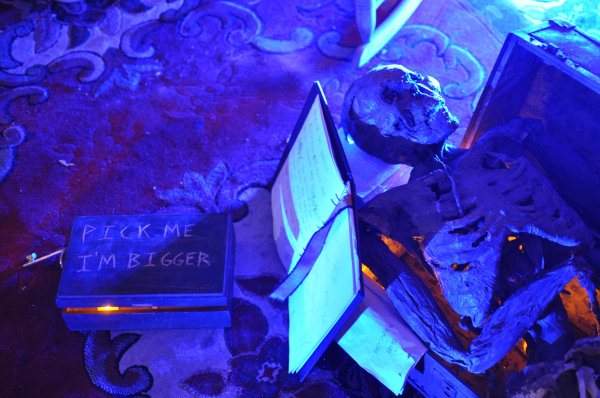 Not even gonna pretend to understand what's going on here.

At last, we've arrived at ScareLA!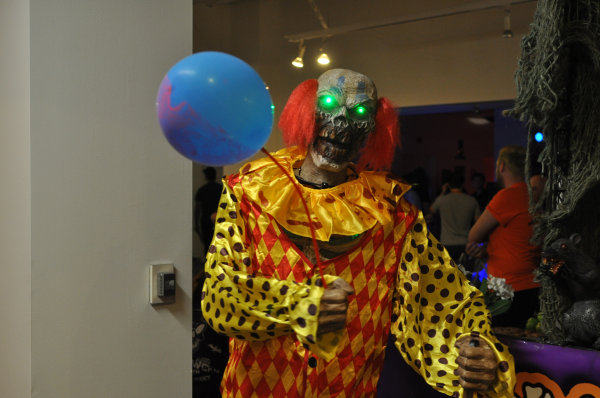 This animatronic clown swayed back & forth with a glowing green eyes and a balloon covered in blood.
He's currently available for children's parties.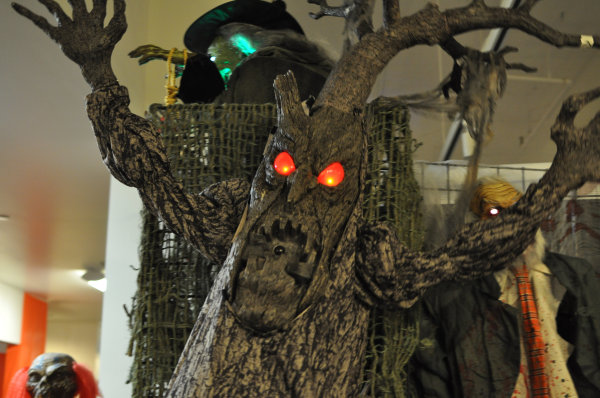 This tree was probably just angry cuz another tree beat it out for a role in Evil Dead.

Always good to see Dia de los Muertos represented.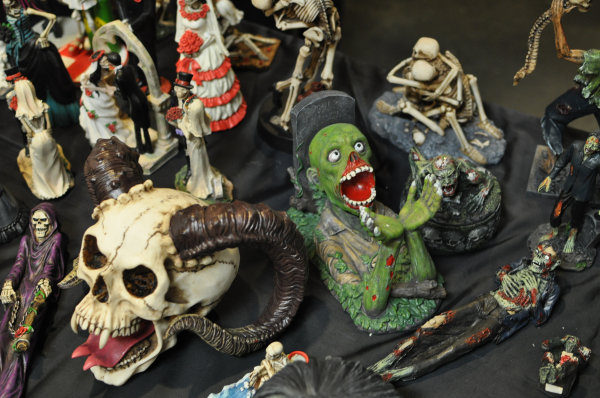 If you're gonna burn incense, you might as well have the undead lend you a hand.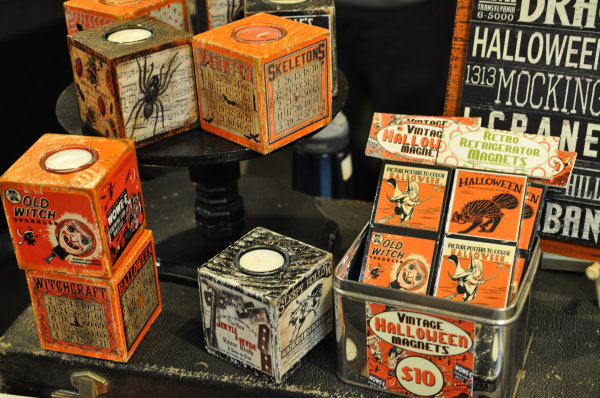 Vintage style Halloween boxes and magnets.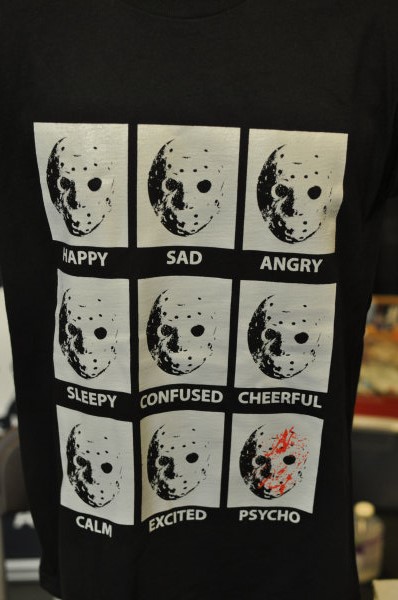 The many moods of Jason Voorhees. Yep... seems about right.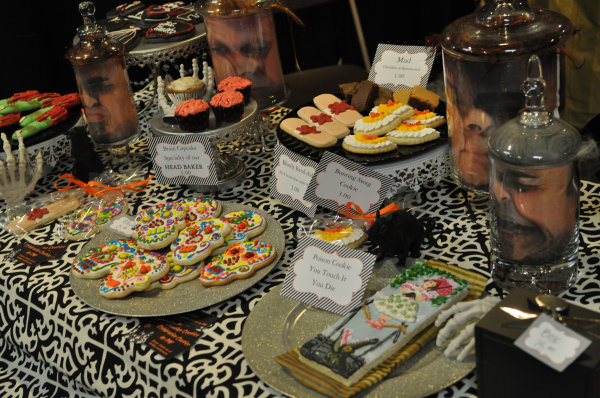 Oooh, let's see what they have for the ol' sweet tooth at this booth.

Well that's no way to sell your product.

That sure is some tasty looking sugar skull action.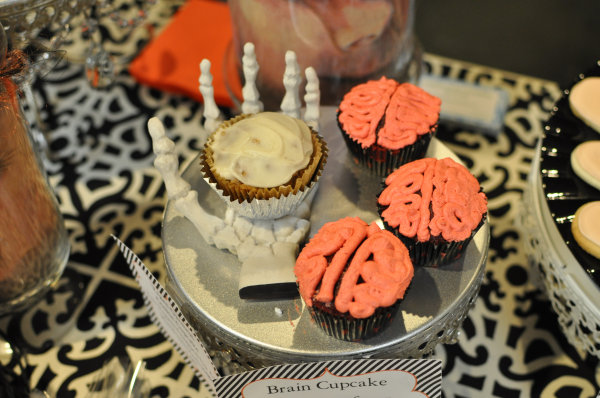 Braiiiiins.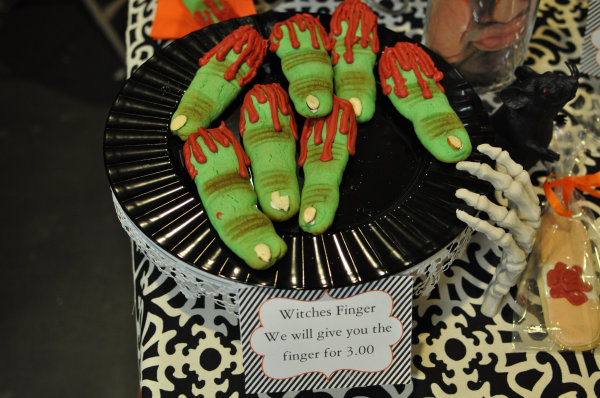 Or you can just give them the finger for free.

Anybody for a zombie safari?

I was happy to see one of my favorite shops as a vendor this year! Rock on, Creature Features!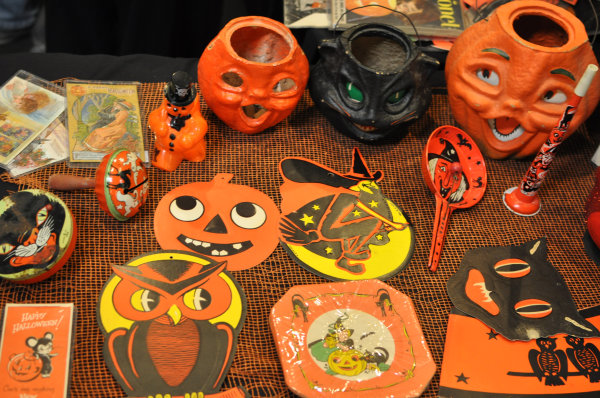 Nothing anyone can say will ever convince me that modern Halloween aesthetics are better than the classics.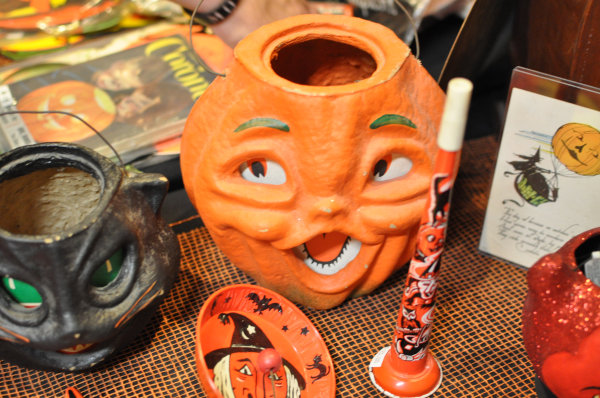 Seriously, it just doesn't get much better than that.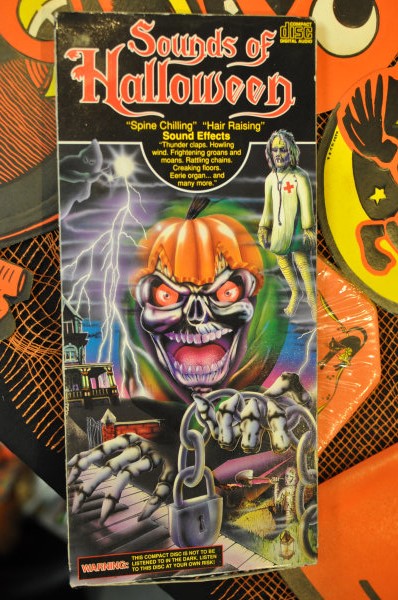 Found this old "Sounds of Halloween" CD with the original longbox. Man, I miss the days when all CDs came in these.
And just look at that artwork! Easily one of my best finds of the day.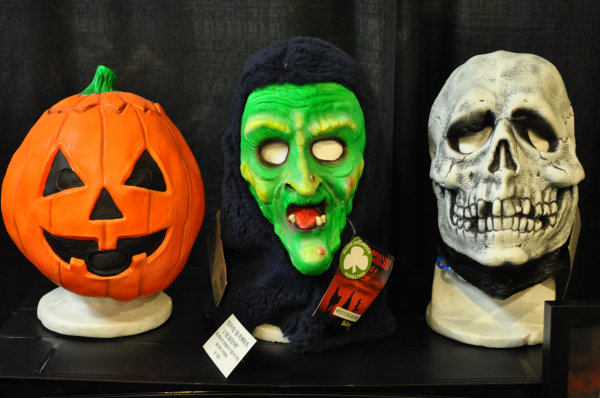 The complete set of Halloween III Silver Shamrock masks. Go ahead, kids... try 'em on!

Speaking of finds, I scored these vintage 1960s "Halloween Groosums" toy displays for only a buck a piece.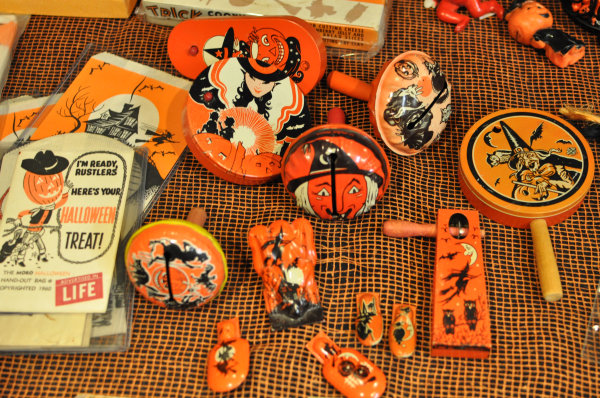 Gotta love all these vintage Halloween noisemakers.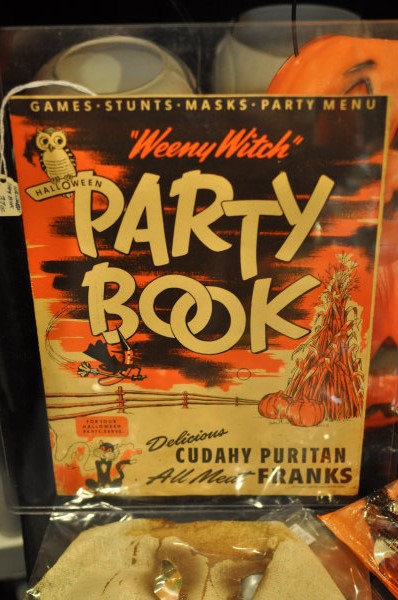 "Weeny Witch" is my favorite use of alliteration so far this season.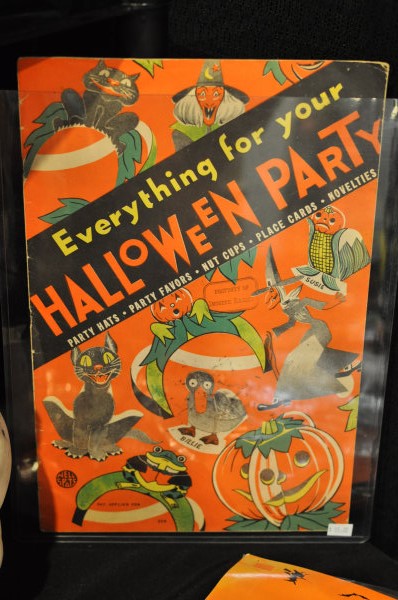 Well, everything except guests... :(
There are more photos from ScareLA 2014 to see!
Click here to continue onward to page 2!