by: -RoG-
...CONTINUED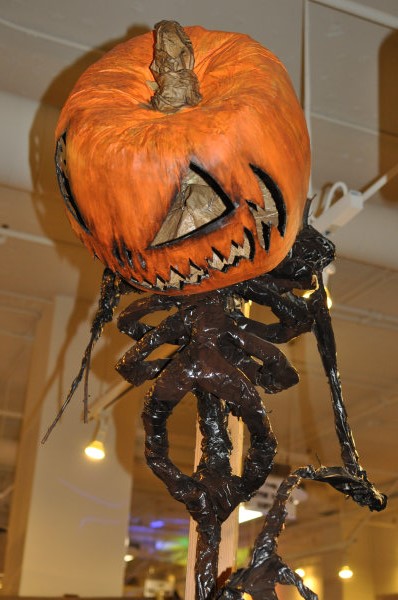 The Great Pumpkin watches over us all.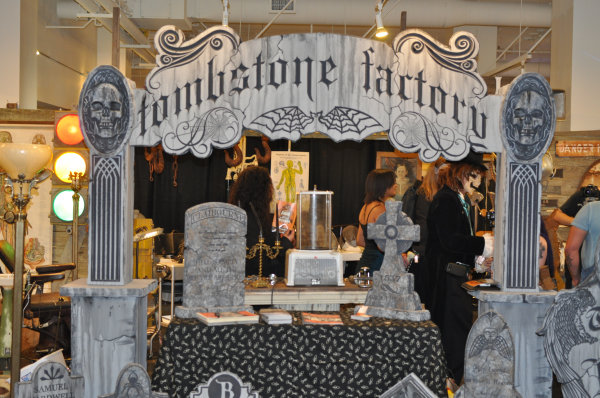 Need a tombstone? Buy 'em directly from the factory.

ScareLA - a place for true gentlemen.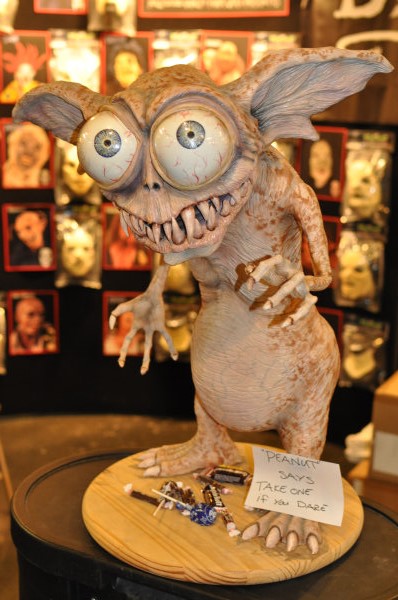 You know what? Peanut can have those candies. Peanut earned them.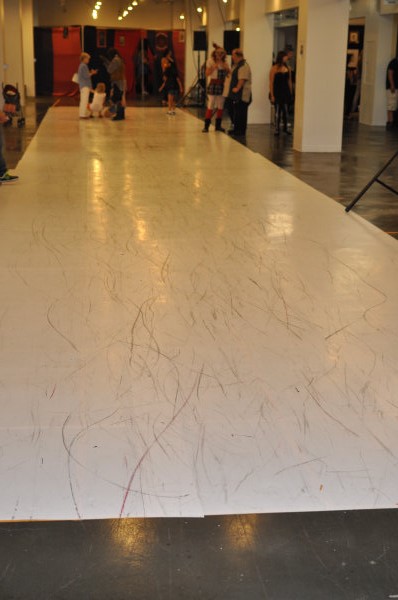 Another new addition this year was the long slide floor, where theme park haunters could show off their sliding skills.
Great idea, and I hope they include again in the future.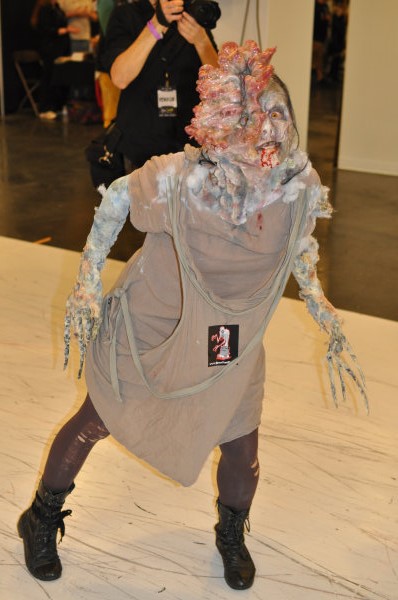 Somebody has a splitting headache.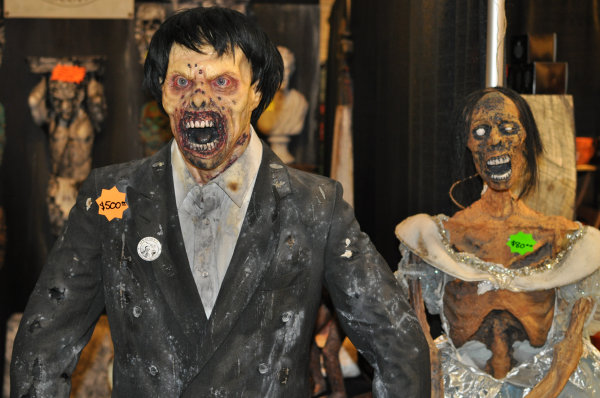 They dressed in their Sunday best.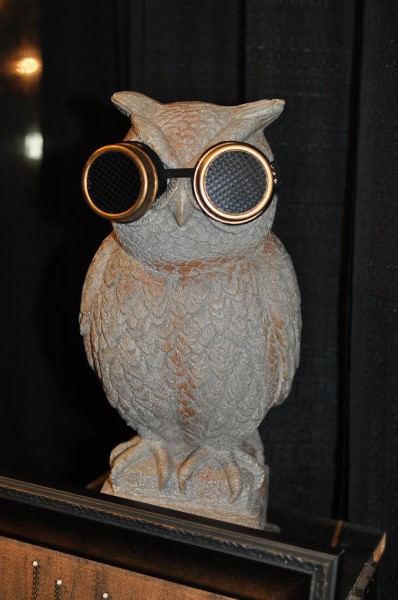 So even the owls are into steampunk now?

Don't look so exhausted... it's not that huge of a convention floor.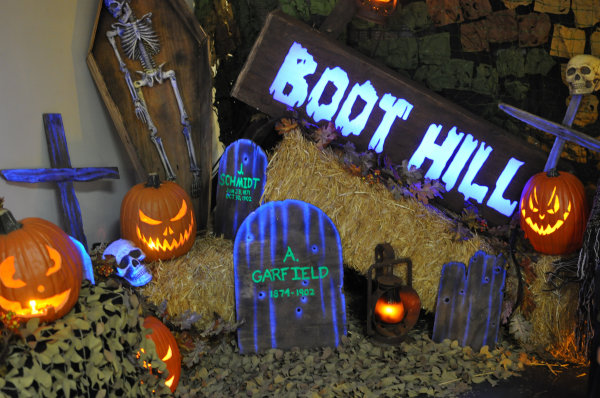 Blacklight paint always makes Halloween decorations look better.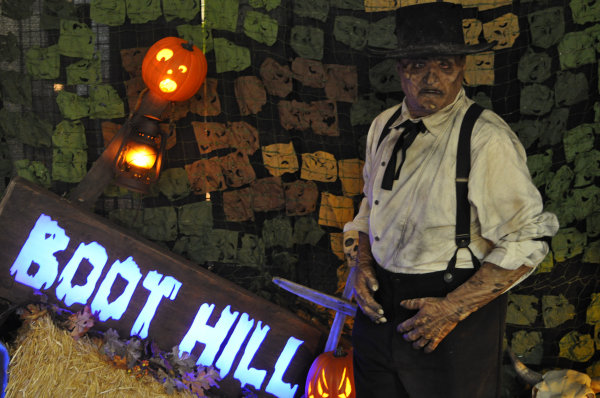 Guess I gotta pay a visit to the Boot Hill haunt sometime.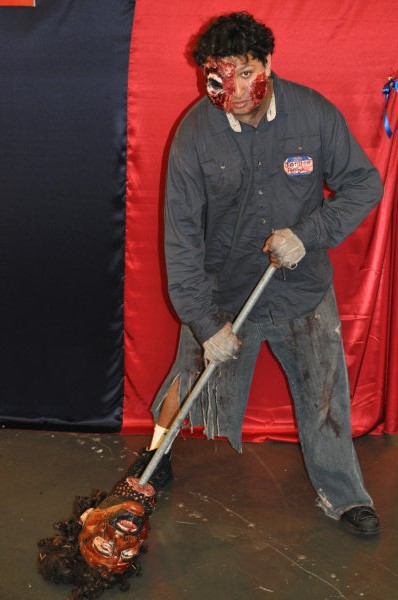 Stanley Spadowski would surely be proud to use that mop.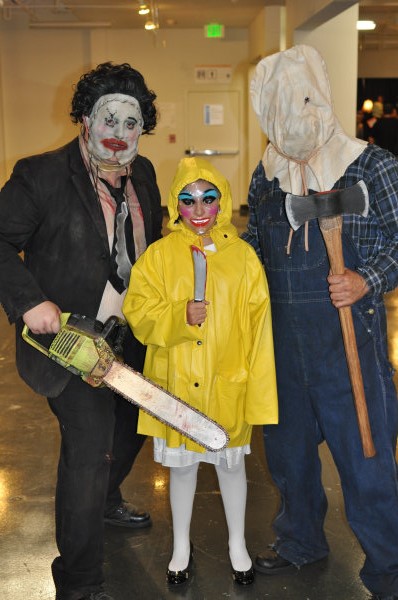 Looks like Jason and Leatherface are raising a new generation of psychopaths.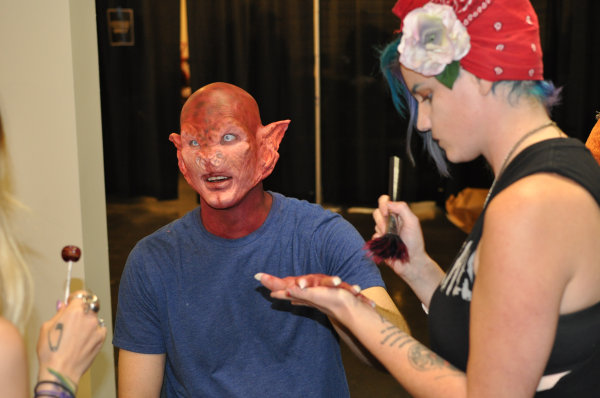 More make-up sfx demonstrations.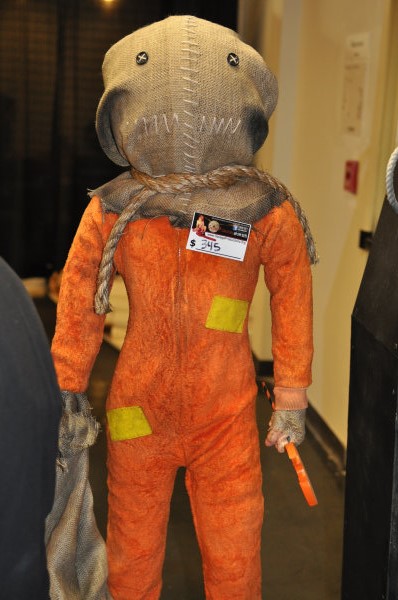 Sam from Trick 'r Treat is my favorite modern horror icon, but I just don't like seeing him as a tall, svelte guy.
Stick with the original design.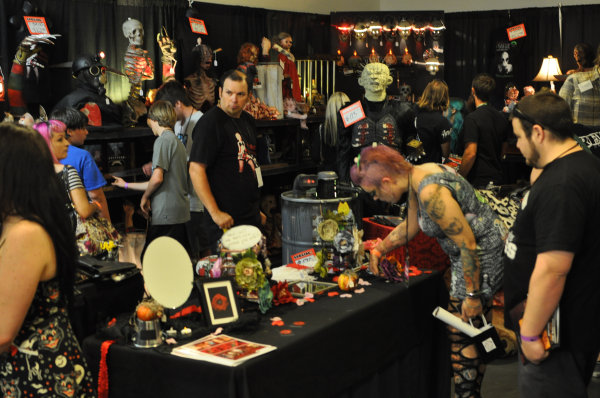 So many wonderful things to look at.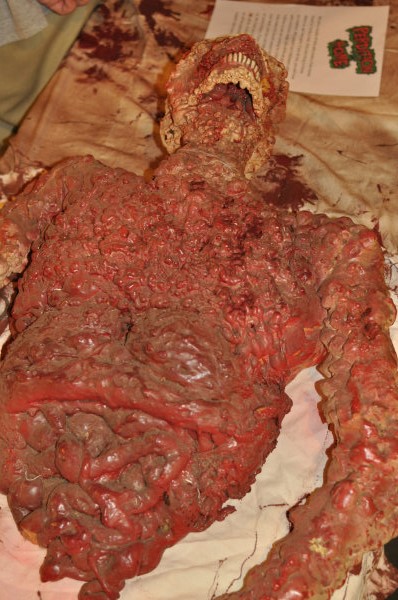 And this is why we keep our beef refrigerated.

Looks like somebody's having a grand ol' time!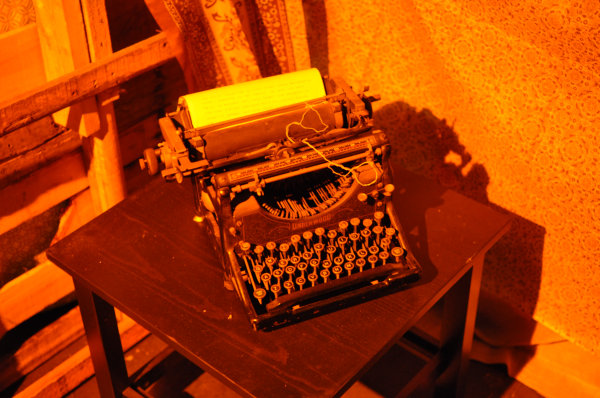 Thanks, but I'll stick to my computer keyboard for now.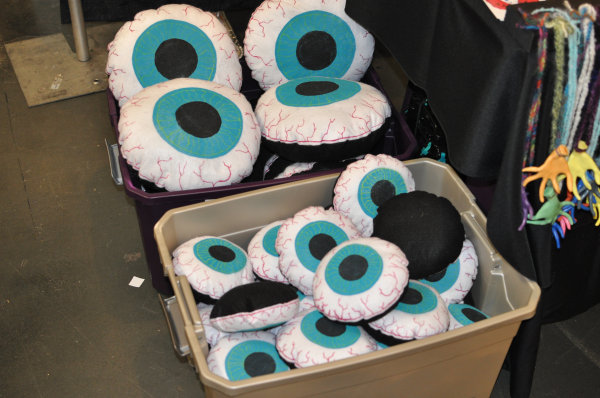 In case you're running low on eyeballs, they have big plastic tubs of 'em at ScareLA.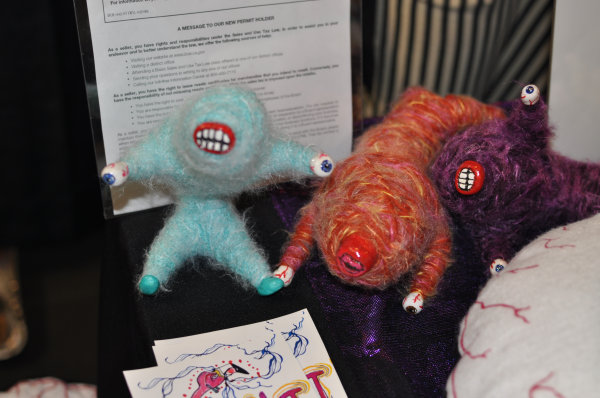 Nifty lil' monster creations.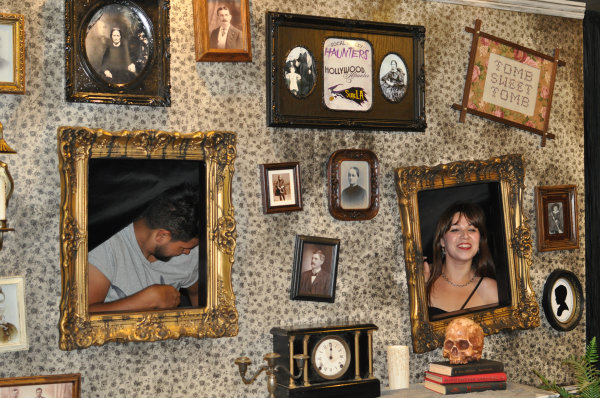 Tomb sweet tomb photo opportunities for the attendees of ScareLA.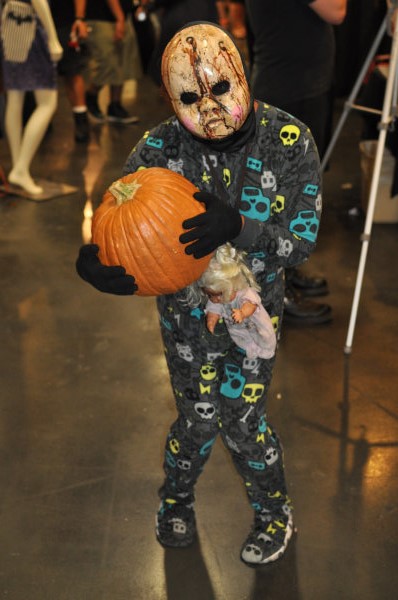 Nice footed pajamas!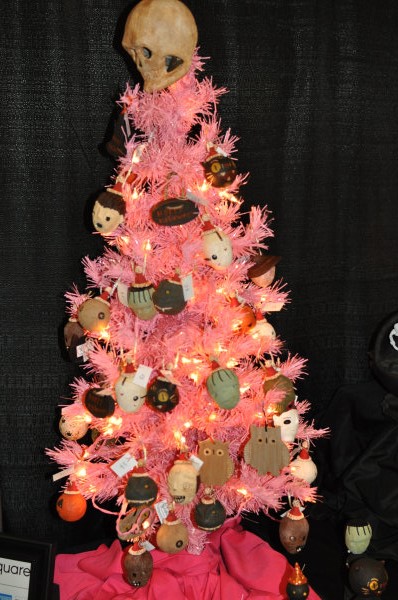 Merry Halloween!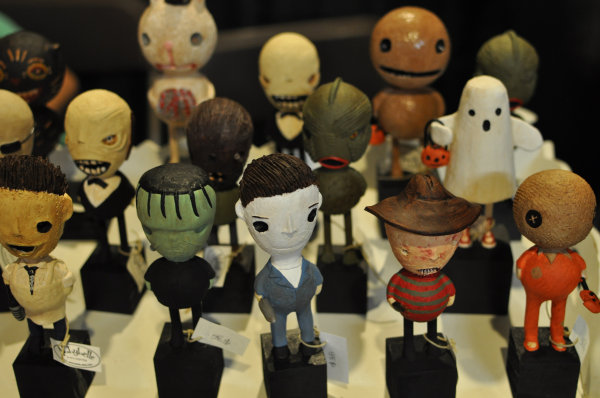 Loved 'em last year, and I still love 'em this year.

Some more colorful, cartoonish artwork popping right out of the frames.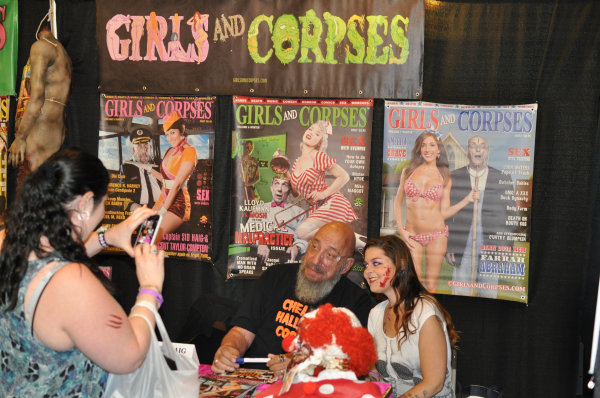 The always super friendly Sid Haig doing a signing.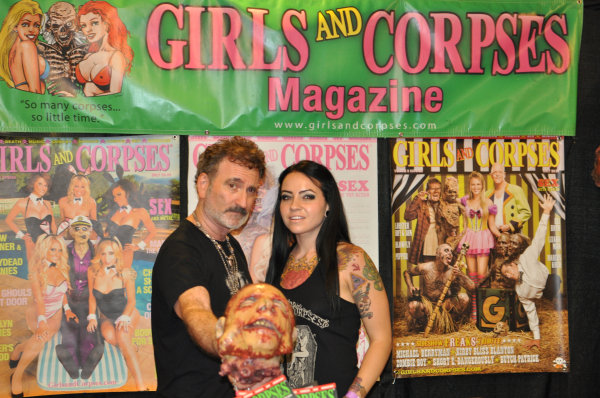 Girls and Corpses are always happy to lend you a hand head.

Halloween monster nesting dolls! Really digging the Freddy Krueger and Michael Myers ones.
There are more photos from ScareLA 2014 to see!
Click here to continue onward to page 5!