by: -RoG-
...CONTINUED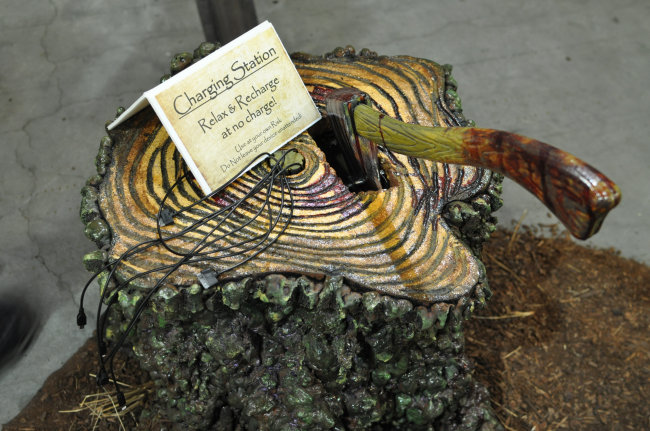 Should I axe them if I can charge my phone here? Hooray for more bad puns!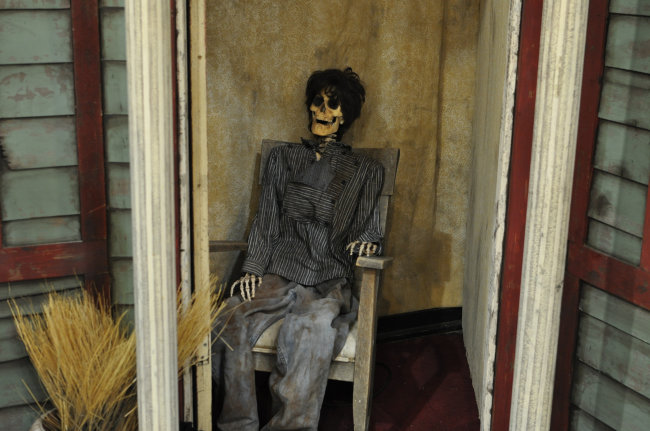 Get off my lawn!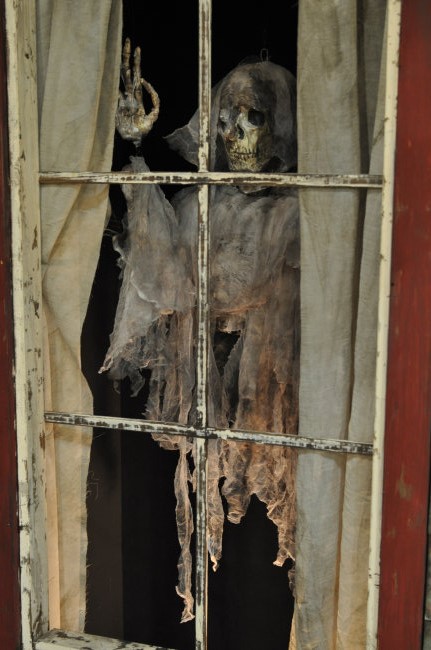 A window to the world of ghosts.

I see you.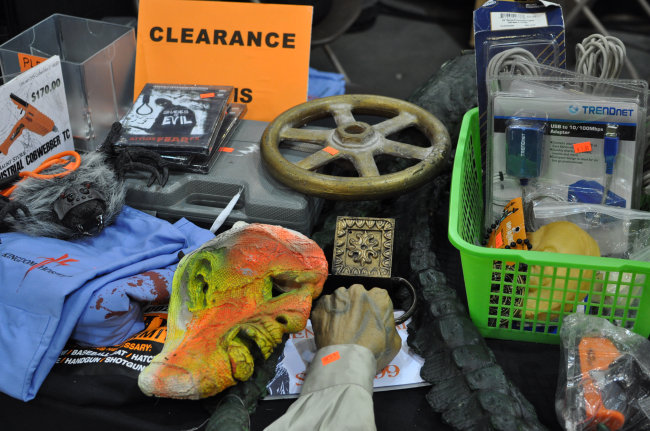 On a budget? How about some random clearance items?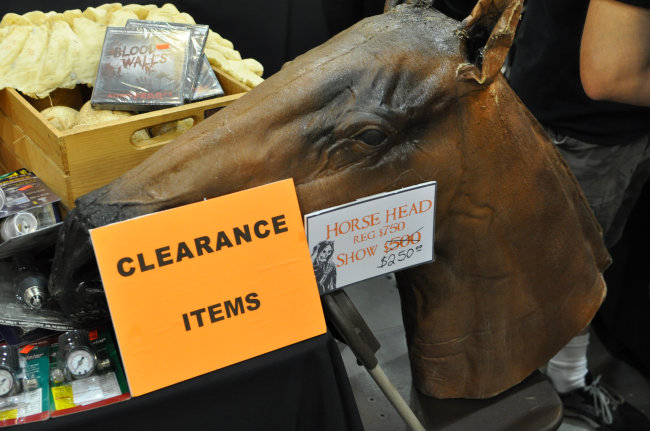 I think I'll go with this clearance Horse Head so I can complete my Godfather costume this Halloween.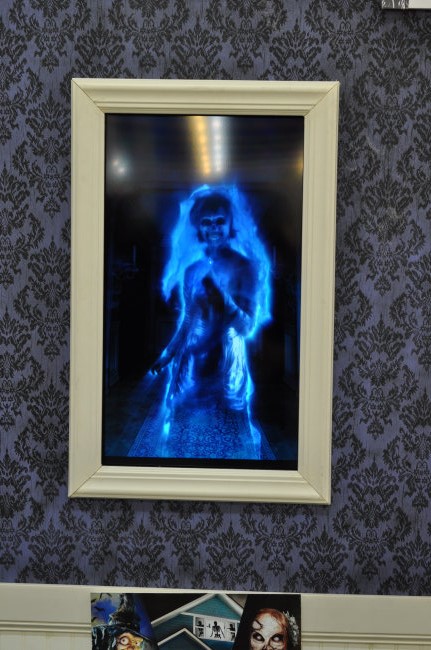 A nice animated spirit inside a picture frame. Always think these make nice additions to home haunts.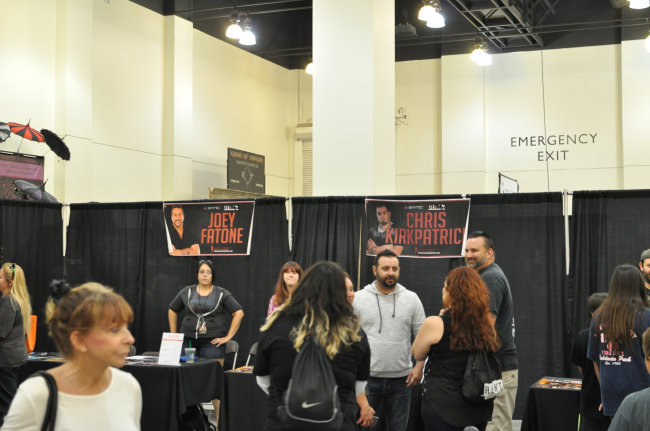 Joey Fatone and Chris Kirkpatrick. Uh, sure... why not?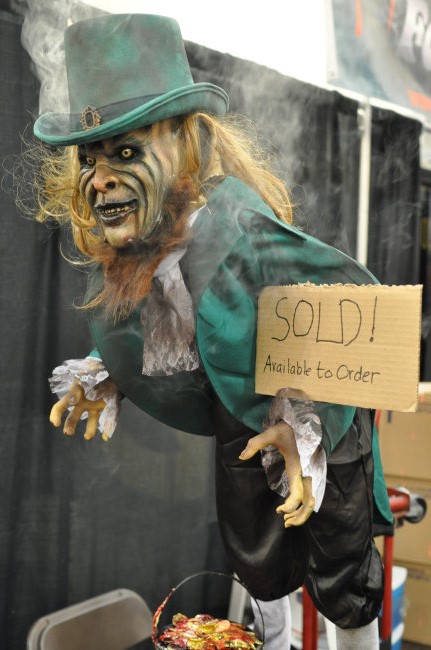 Loved this life-sized replica Leprechaun!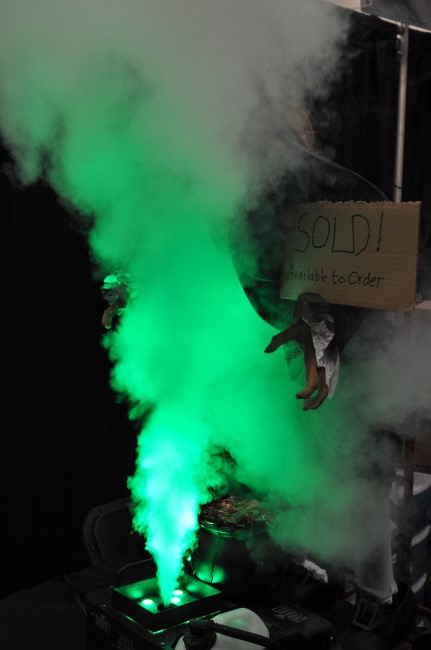 Looked even better with the added green-lit smoke machine.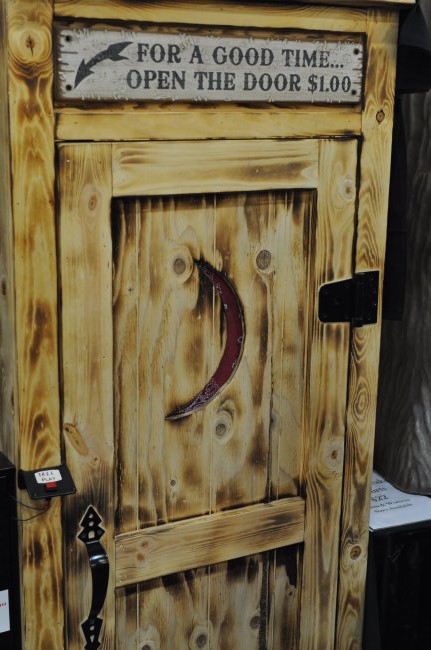 Let's see what's inside, shall we?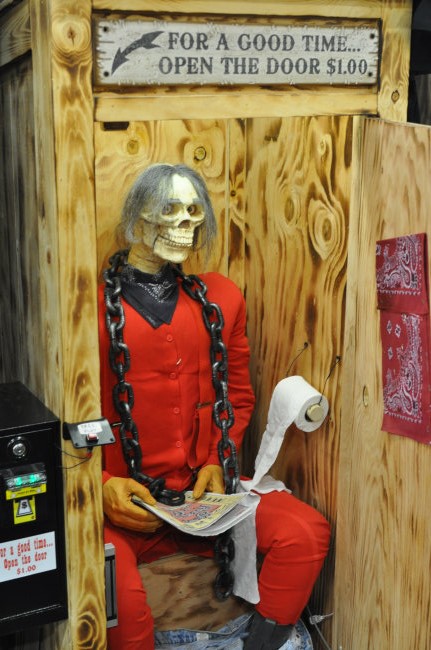 I... uh... er... sorry to interrupt you.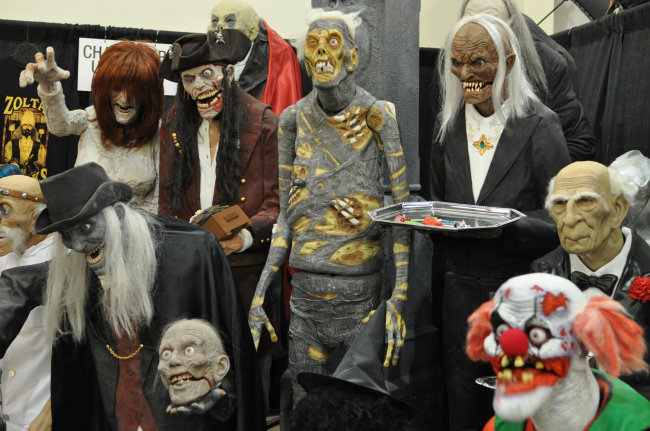 Always love seeing these monsters twitching together. It never gets old.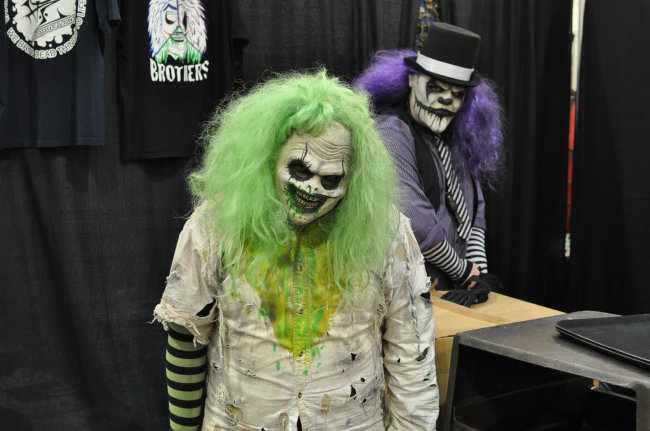 Clownin' around as always.

Much like Gob Bluth in Arrested Development, she has that "I've made a huge mistake" look on her face.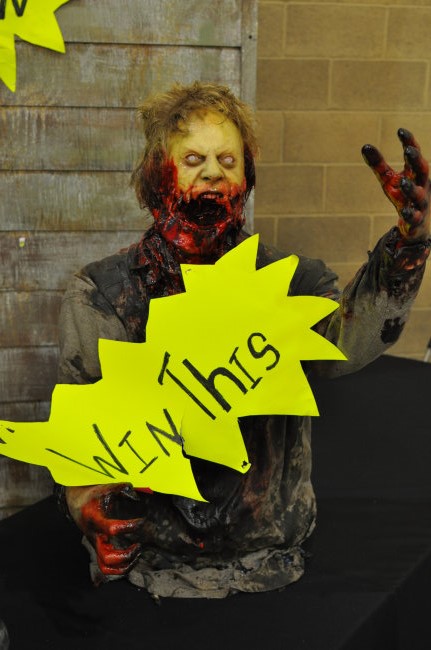 Now how come we don't see prizes like this at the local church raffle?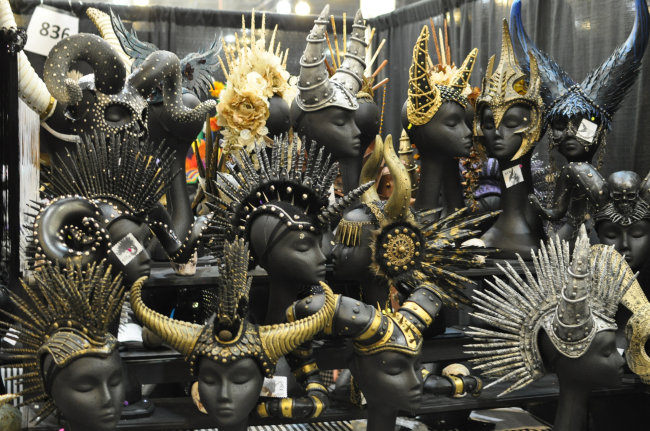 That's some seriously spiky headgear.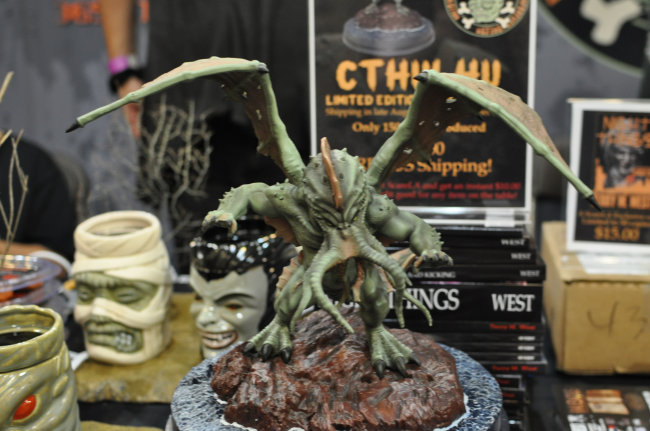 A nifty new Cthulu statue from Halloween Forevermore.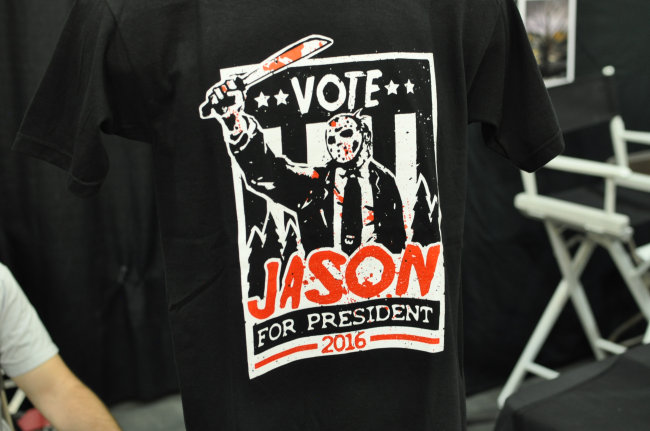 I just might!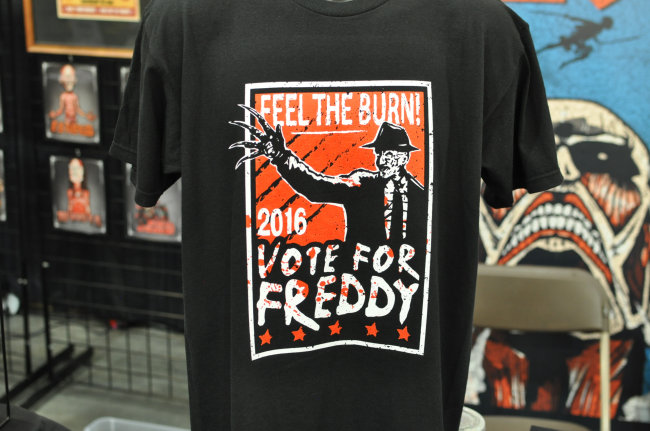 Actually, no... Freddy has the better slogan.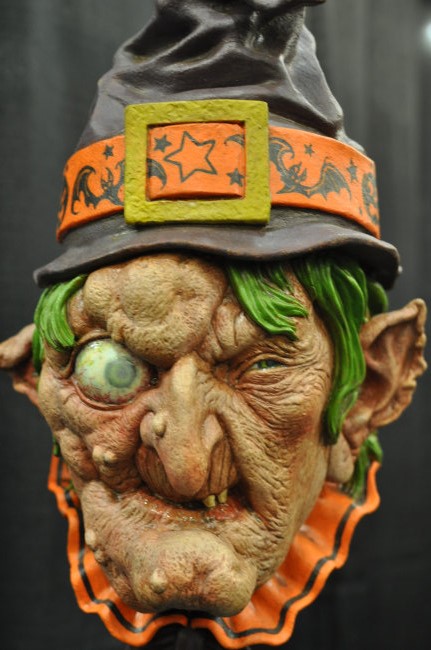 Gotta love this bulging-eye witch!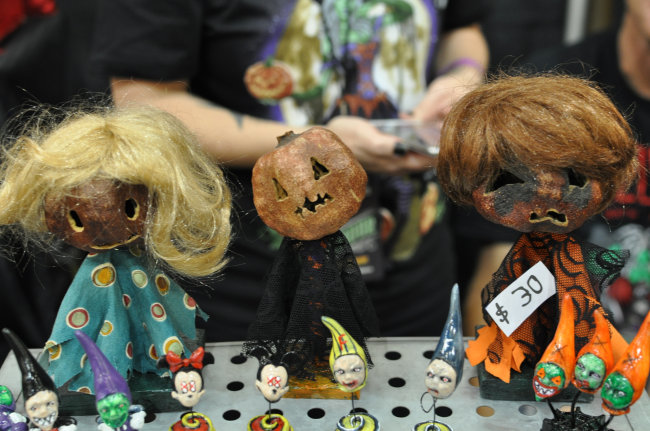 Fantastic little Hallooweeny sculptures by Haka.

Who doesn't make this face on their wedding day?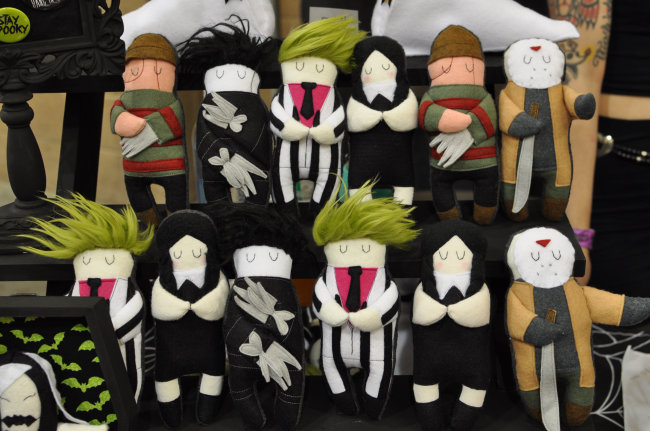 A collection o' nice horror-themed dolls by Killin Me Softly.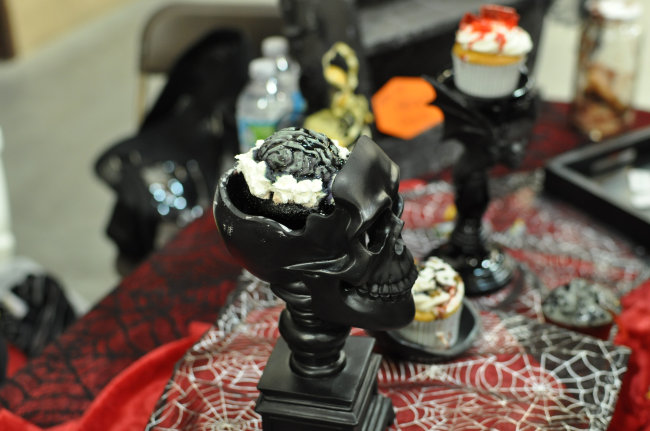 I, for one, always have cupcakes on my brain.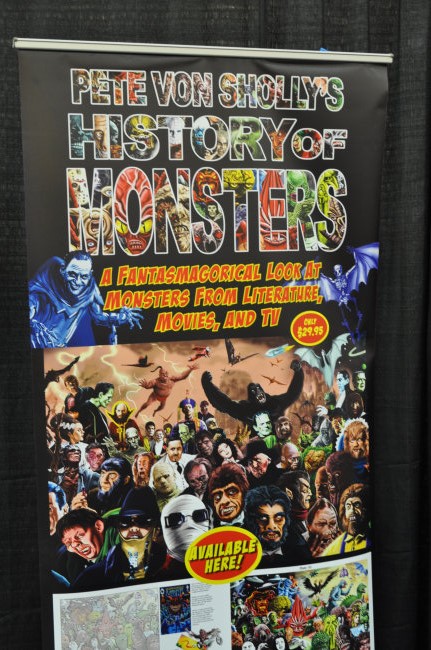 Pete Von Sholly's "History of Monsters" is truly an amazing labor of love project. I highly recommend picking up a copy.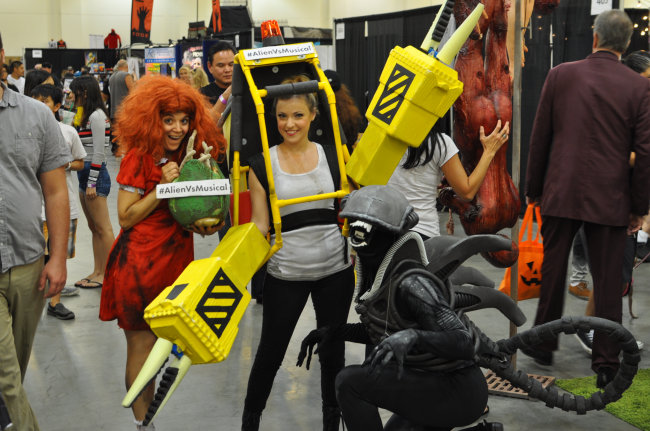 These Alien musical people were easily my favorite group costume of the day.
There are more photos from ScareLA 2016 to see!
Click here to continue onward to page 5!