by: -RoG-
(12/7/11)
...CONTINUED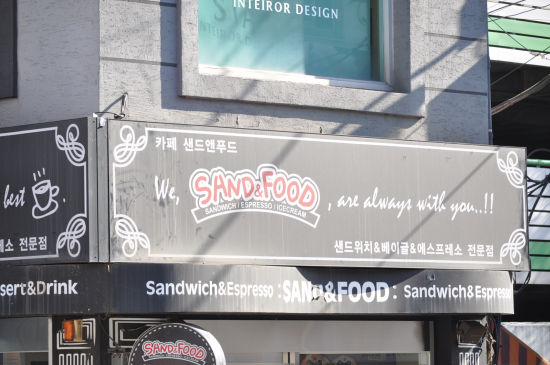 According to this place, sandwiches and food are two completely different things.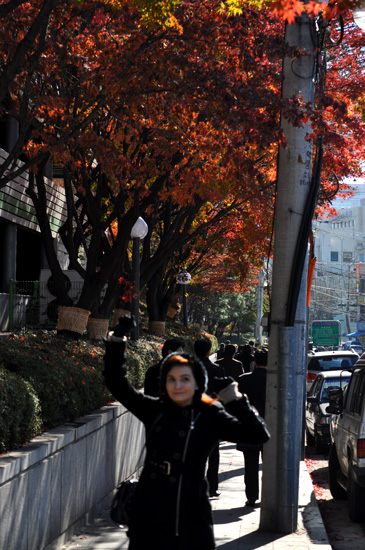 Loving the fall leaves everywhere.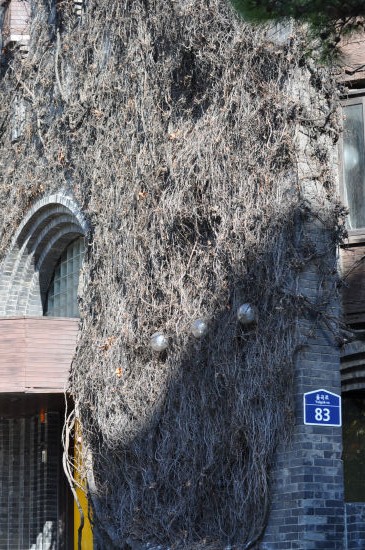 I think the vegetation is trying to devour that entire building.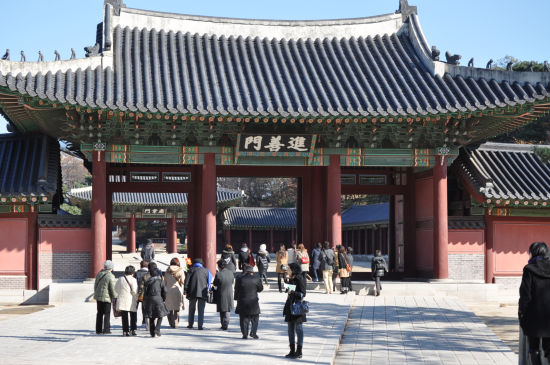 We arrive at Changdeokgung Palace from the Joseon Dynasty.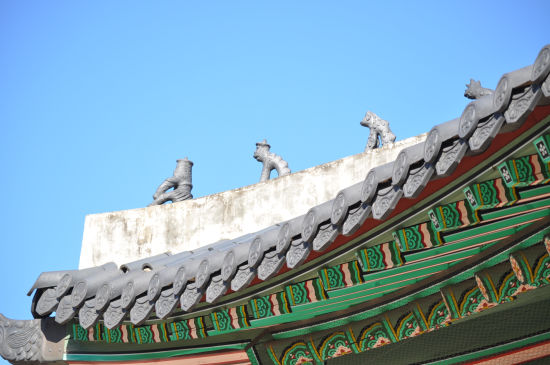 If you look on the rooftops throughout the palace, you'll see little sculptures adorning some sections.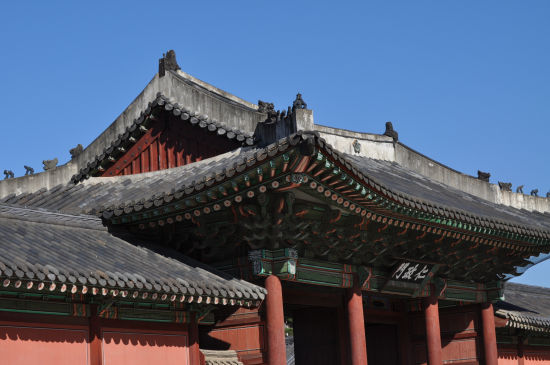 More rooftops.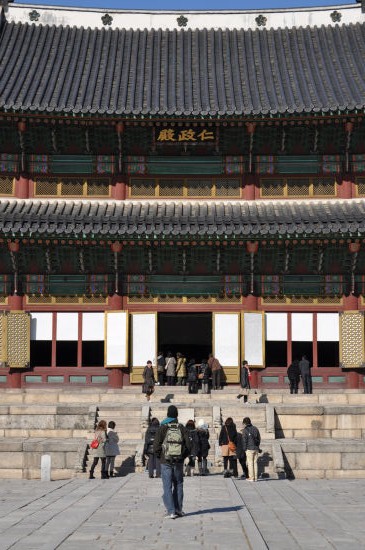 Onward and upward to Injeongjeon Hall.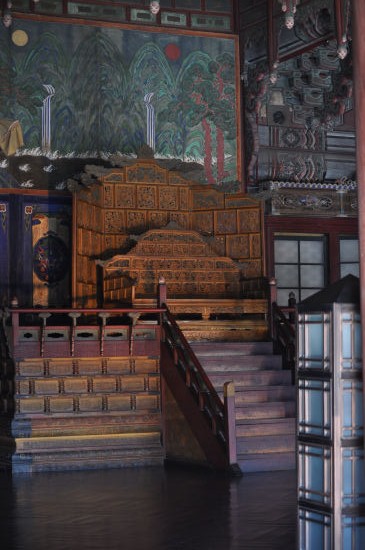 Pfft... I'm pretty sure they bought that furniture at Ikea.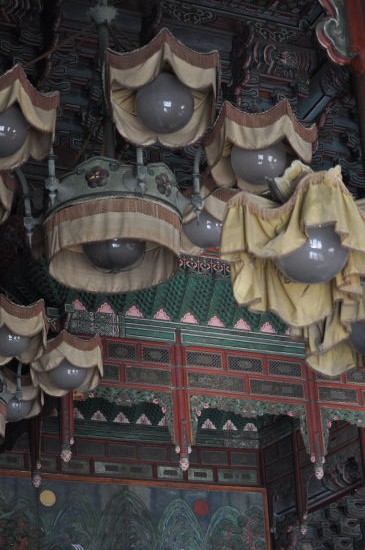 The lights hanging from the ceiling in Injeongjeon Hall looked amazing and I couldn't stop staring at them.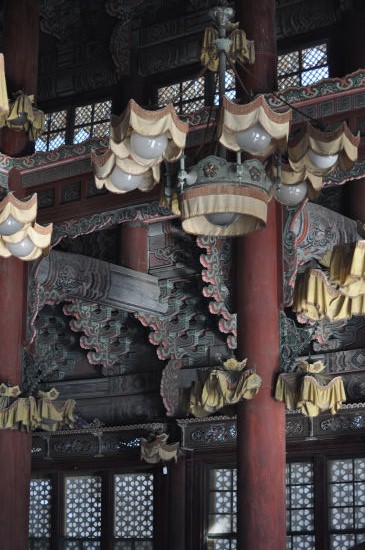 Pretty much the very definition of ornate.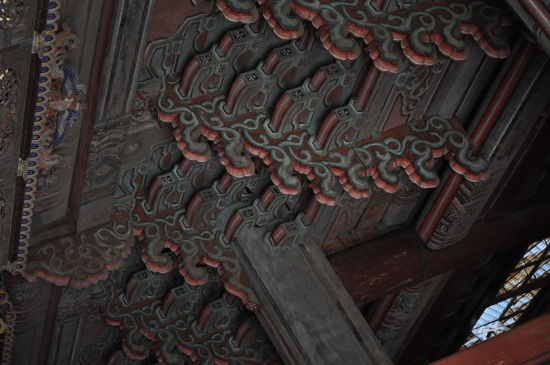 I'm sure it only took a few minutes to construct.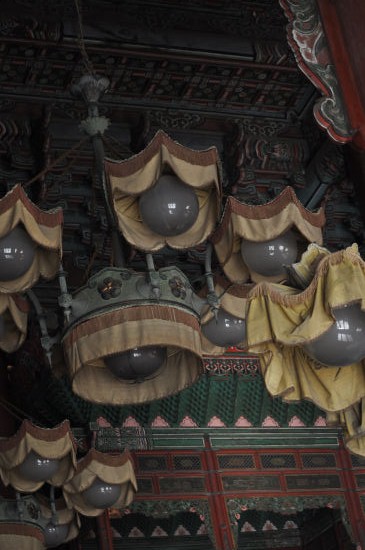 Another shot of the lights.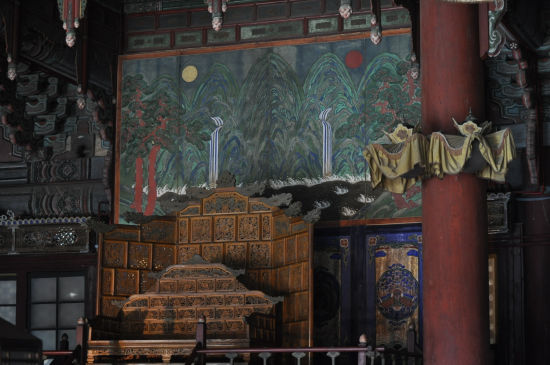 A rather large mural behind the throne.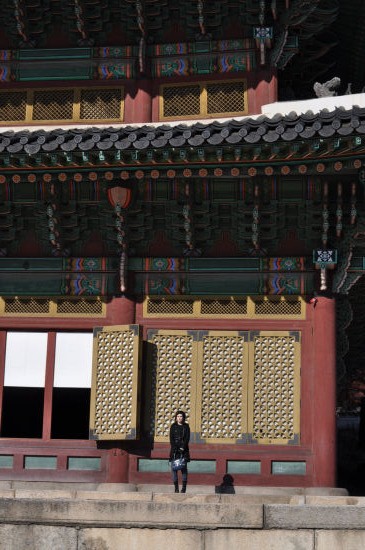 Re tries on the hall for size.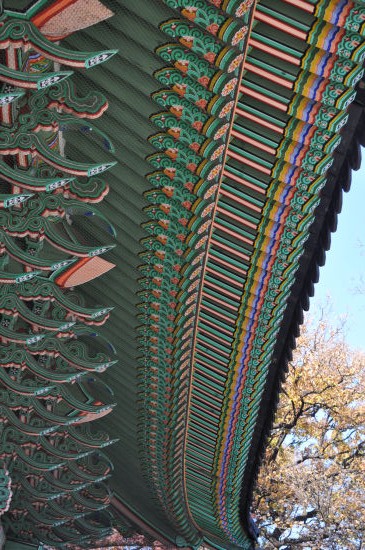 No, I didn't use the rubber stamp tool in Photoshop... this is an actual shot of the under part of one roof side.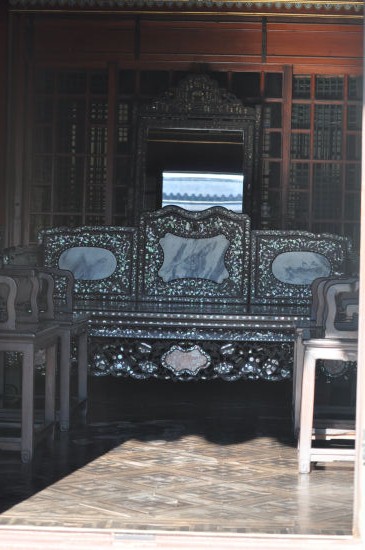 This is Daejojeon Hall, where the queen resided.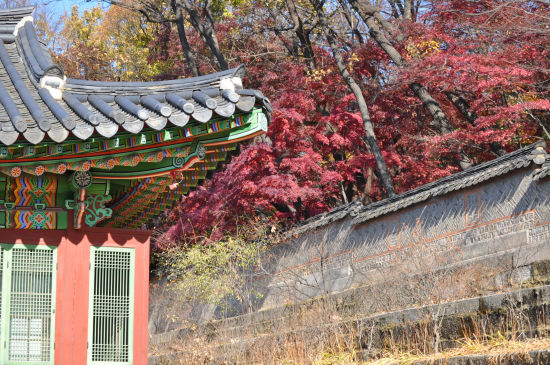 As if the architecture wasn't nice enough, the palace was surrounded by all those bright fall leaves.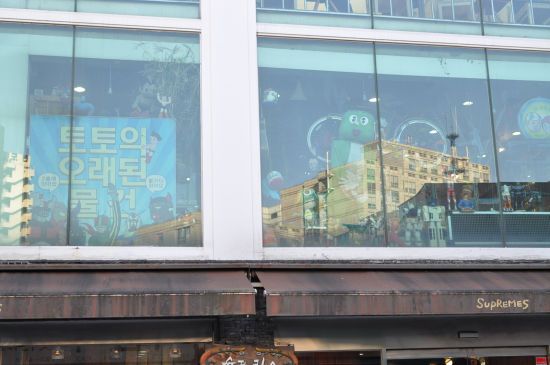 After we left the palace, we explored the local Insadong town area some more and noticed this interesting window on the second story of a building. It didn't have any big promotional signs, but we knew we found something good...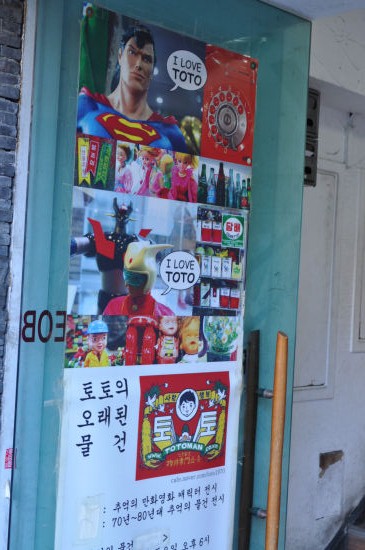 It's the Totoman Toy Museum!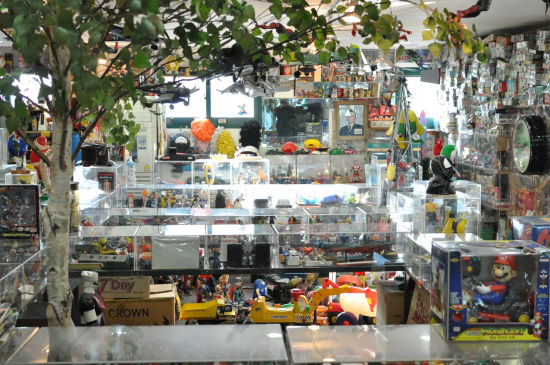 Most museums have things organized by category or time period, but the Totoman Toy Museum
is more like a hoarder's storage space, with random toys scattered all over the place.
You pay 1000 won for admittance, but Toto is more than happy to let you photograph anything you like... and I did just that.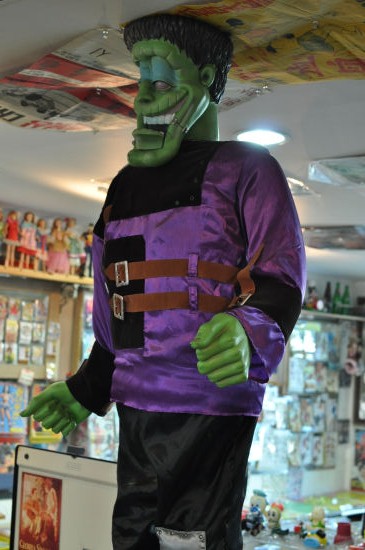 This large Frankenstein's Monster reached all the way to the ceiling.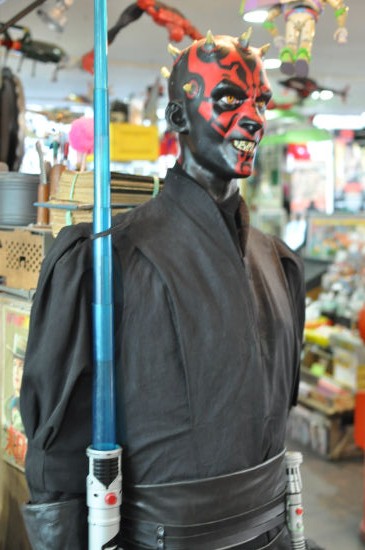 Darth Maul is happy to have his hands on somebody else's lightsaber.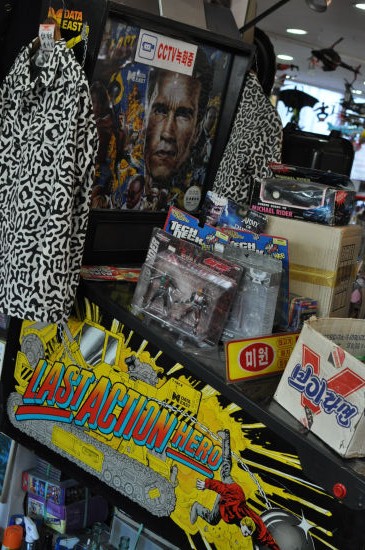 I'm sorry, but a Last Action Hero pinball machine shouldn't be used as a shelf. It should be hooked up and played every day.

Oh yeah, this is definitely an officially licensed Batman product.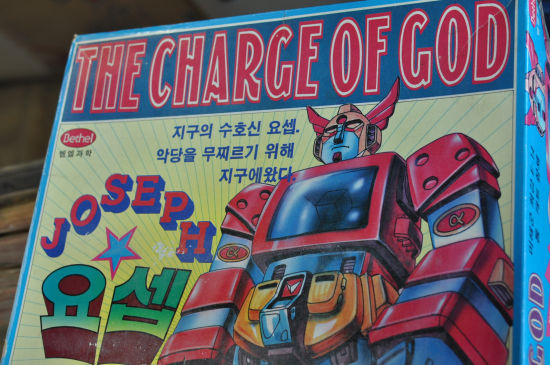 Joseph. The Charge of God.
This may be the best thing I've ever seen. I wish it was for sale, cuz I would've bought it in a heartbeat.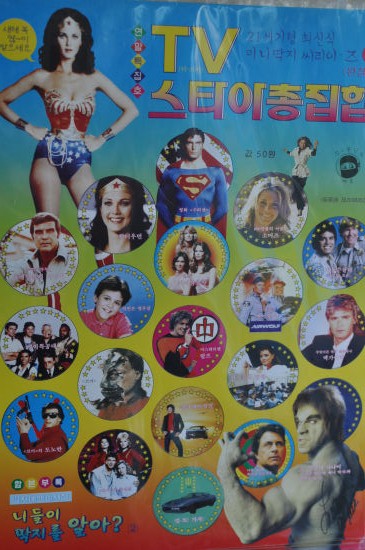 Kevin Arnold from The Wonder Years, The Greatest American Hero, MacGyver, and more... together at long last!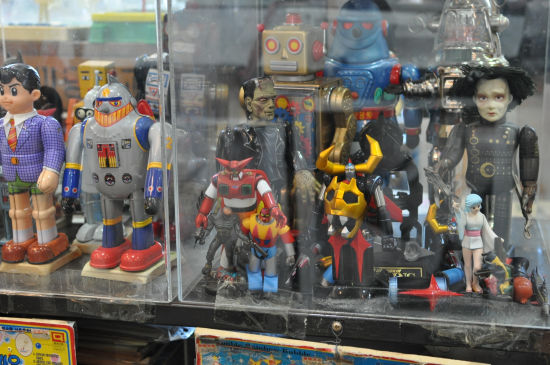 Edward Scissorhands in good company.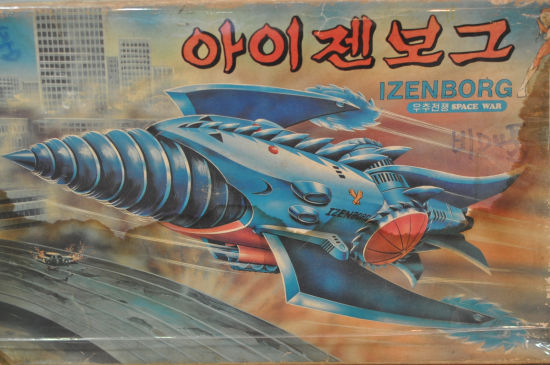 Dinosaur War Izenborg!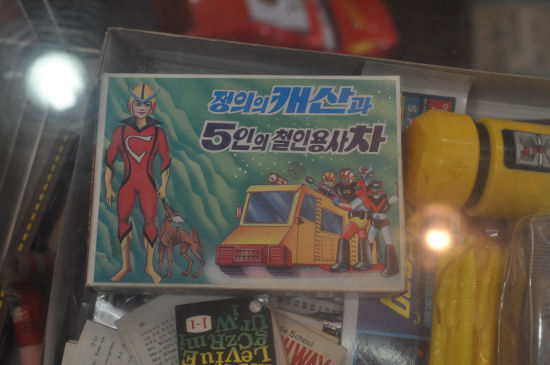 Not sure, but I'm already sold on it.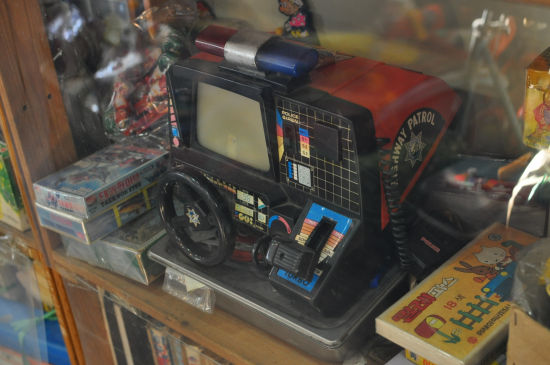 This Highway Patrol driving toy was a total blast from the past as I hadn't seen one since I was a kid.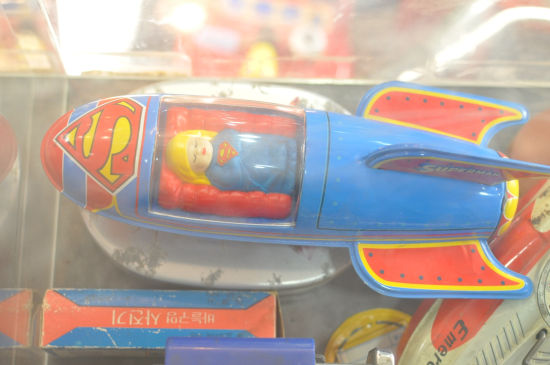 Shh... Supergirl is taking a nap.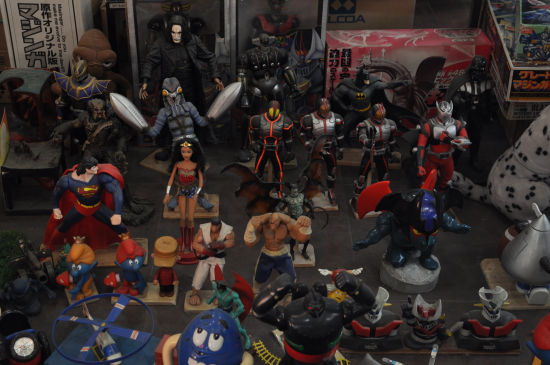 More random toys and models sitting on the floor since there was no more shelf space available.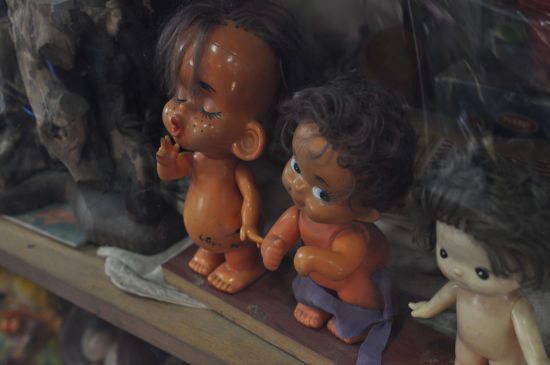 Yup.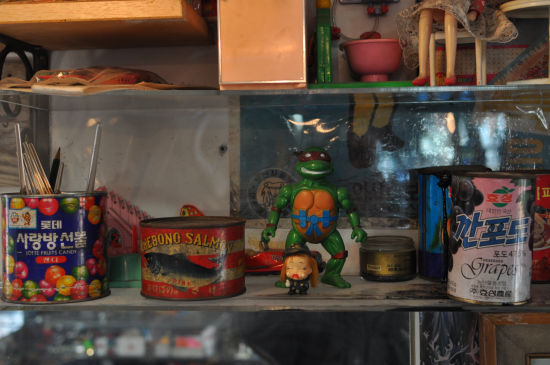 Between some old canned goods, I noticed Raphael and a new friend.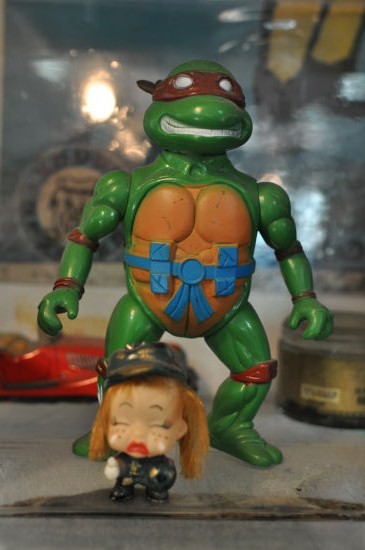 Well, as long as he's happy, so am I.
There's more madness from South Korea to see!
Click here to continue onward to page 3!