Multiplayer: A Video Game Inspired Art Show!
by: Roger Barr
Gallery 1988 recently opened a new location in Venice, and while the location did feel extremely cramped with their huge crowds, we still managed to get photos of the video game inspired prints from the opening reception of their "MULTIPLAYER" show. For those of you who were unable to attend, here's a look at what was on display. Please excuse the glares on some of the images as all of the poster prints were displayed in cellophane sheets, which made 'em a bit difficult to photograph.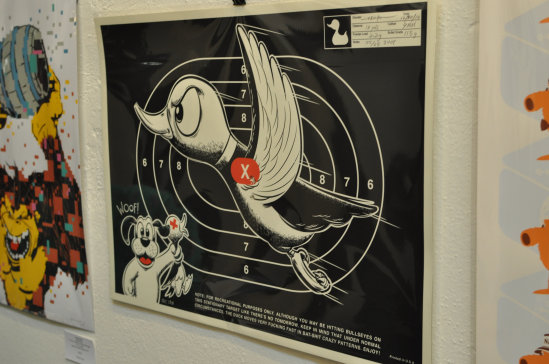 Duck Hunt target sheet! The big mistake here is that the dog isn't the target.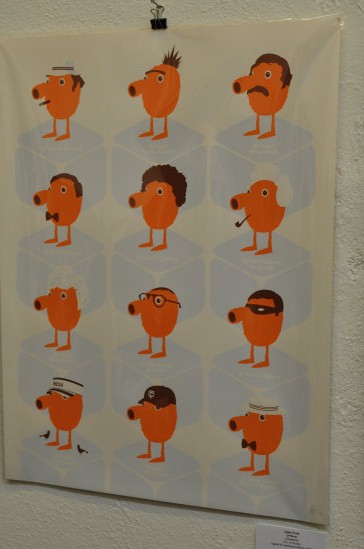 The many faces of Q*Bert! I think Barbershop quartet Q*bert is my favorite.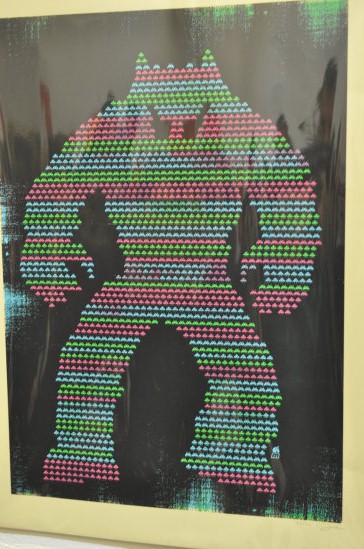 A Space Invaders monster prepares to invade our world!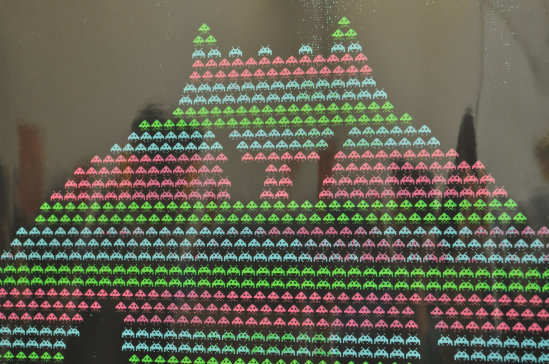 A closer view of all the Space Invaders.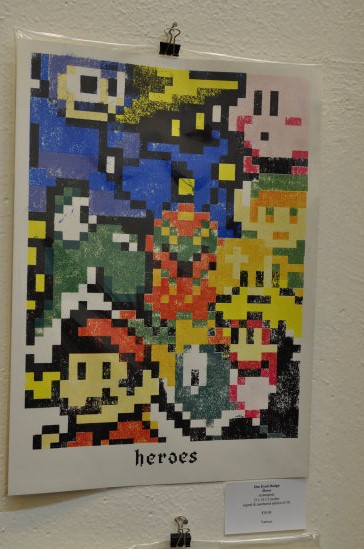 Heroes.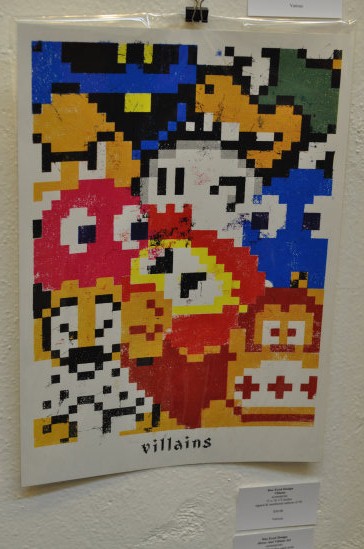 Villains.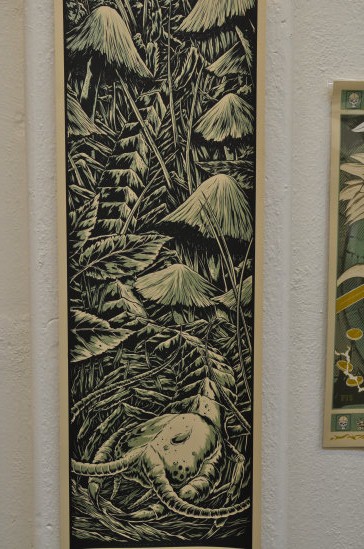 A fantastic Centipede print. Definitely one of my favorites from the evening.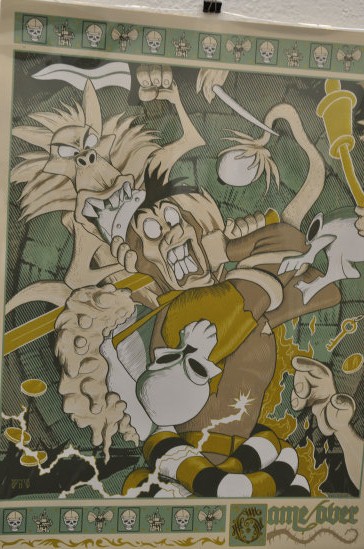 Dragon's Lair!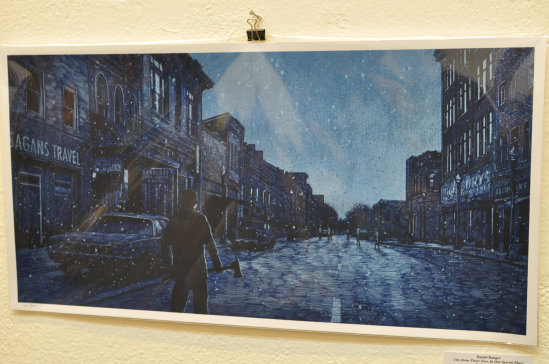 Silent Hill.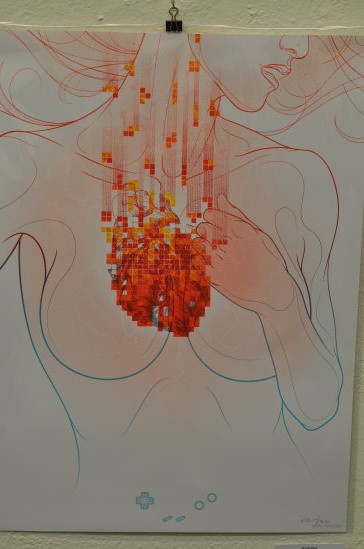 Tetris heart.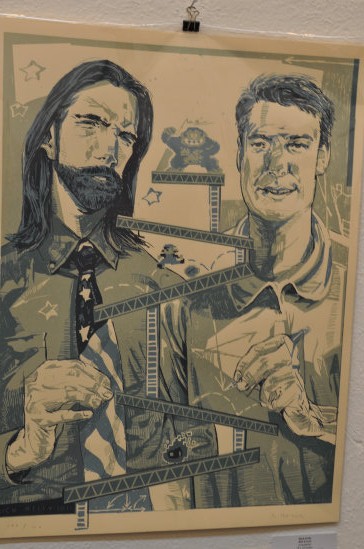 We all know who the real King of Kong is.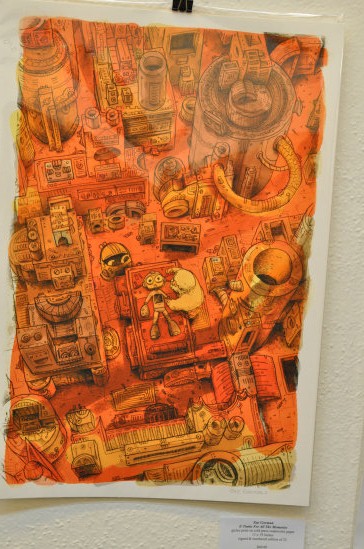 Mega Man!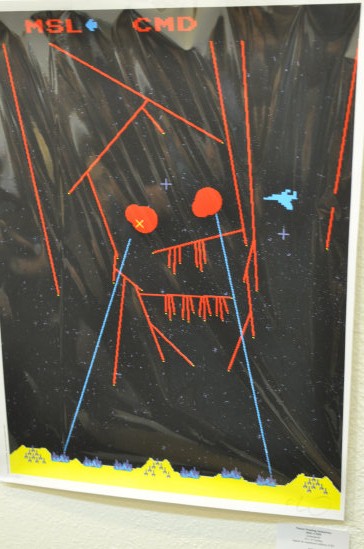 Missile Command!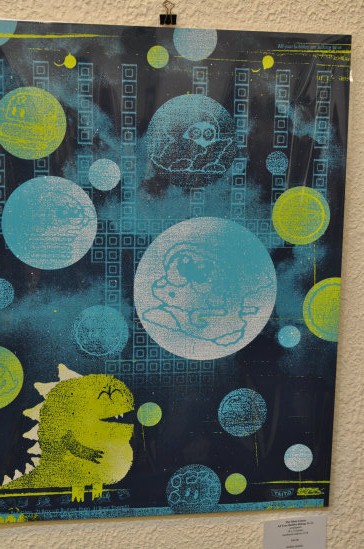 Bubble Bobble.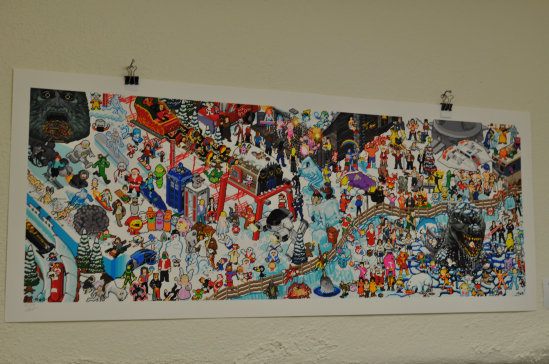 Limited edition giclee print of I-Mockery's very own "8-bit Winter Wonderland" piece!
These signed & numbered limited prints are currently available on the Gallery 1988 web site.
Of course, if you can't afford the prints, we sell affordable poster versions here on I-Mockery.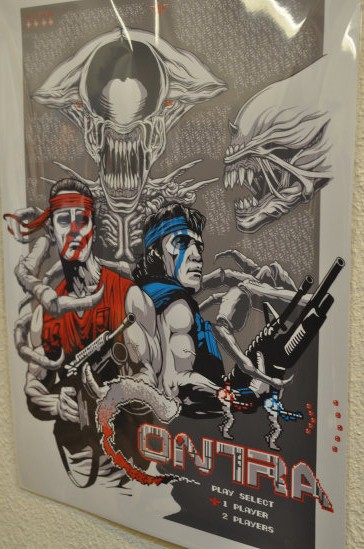 Contraaaaaaa!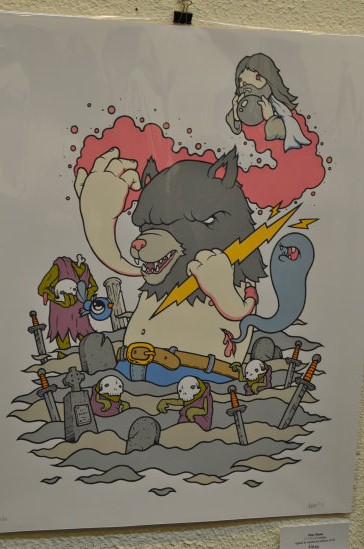 Nice to see Altered Beast getting some love.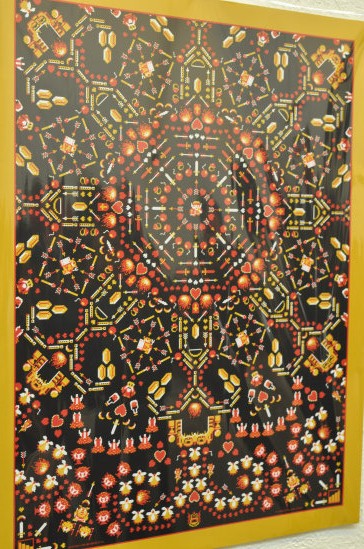 The Legend of Zelda: Overworld collage.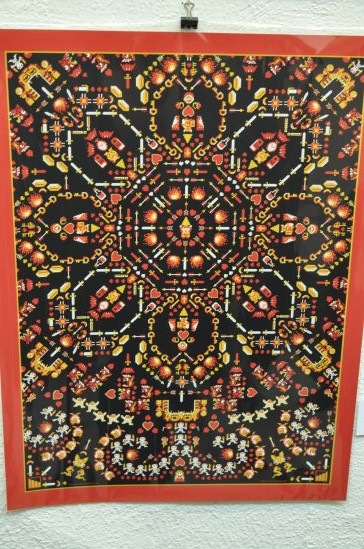 The Legend of Zelda: Underworld collage.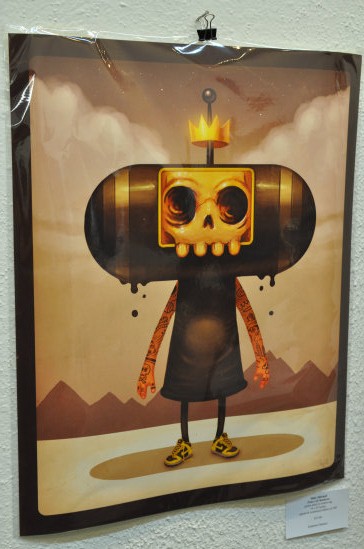 A tribute to Katamari Damacy.
(This one was created by Mike Mitchell, who you may know as the guy behind the "I'm With Coco" poster)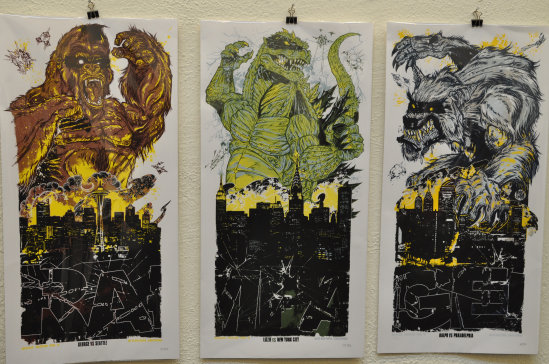 Rampage!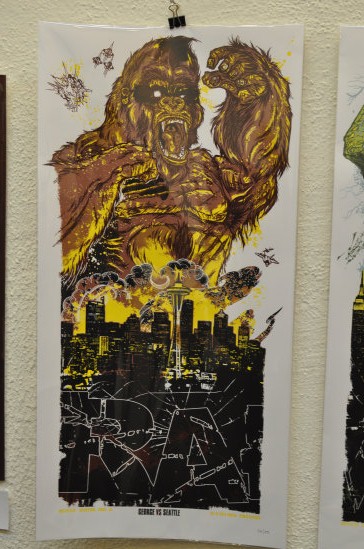 George vs. Seattle.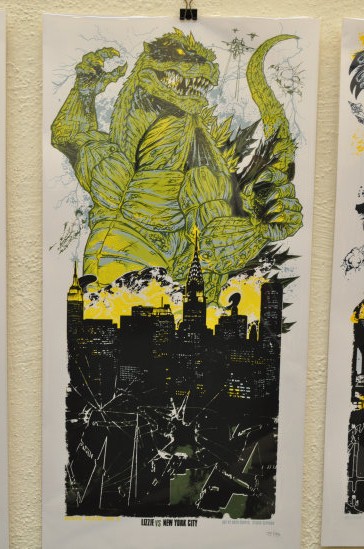 Lizzie vs. New York.

Ralph vs. Philadelphia.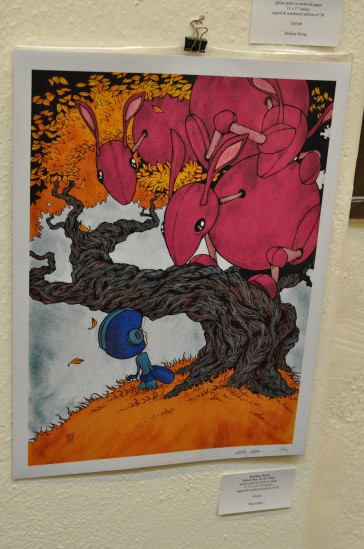 Mega Man asking for directions again.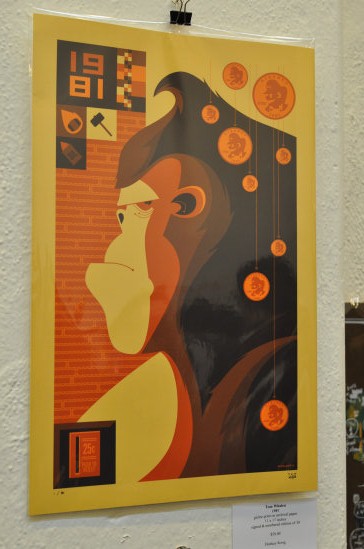 a

I was very happy to see one of my all-time favorite NES games, Wizards & Warriors, getting a nice tribute.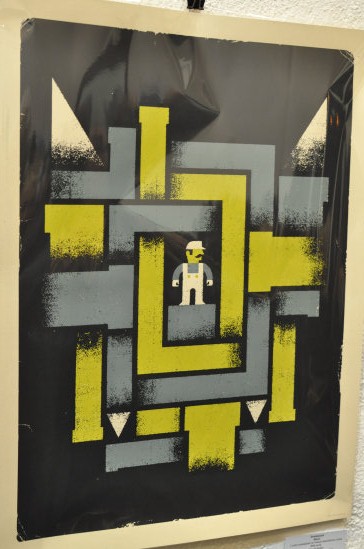 Mario and his warp zones.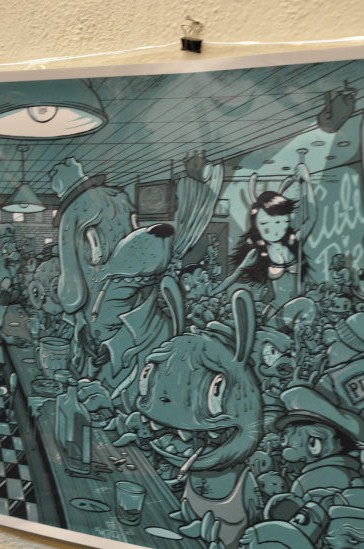 Looks like Sam & Max have been hittin' the sauce.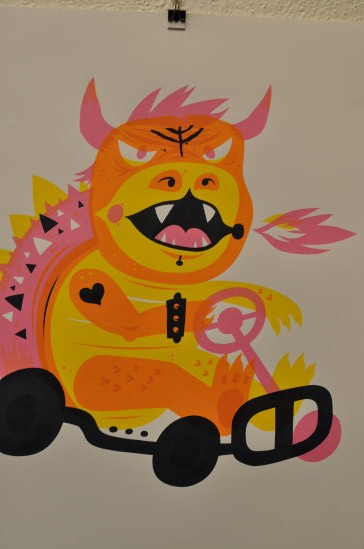 Super Bowser Kart.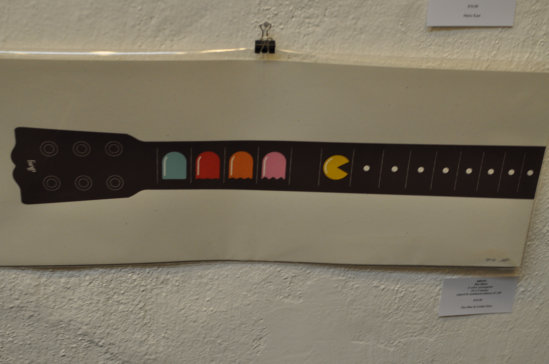 Pac-Man and Guitar Hero... together at last?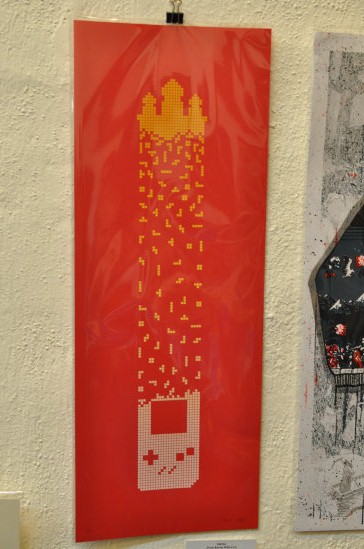 "From Russia With Love"
This simple Tetris tribute was easily my favorite poster at the show.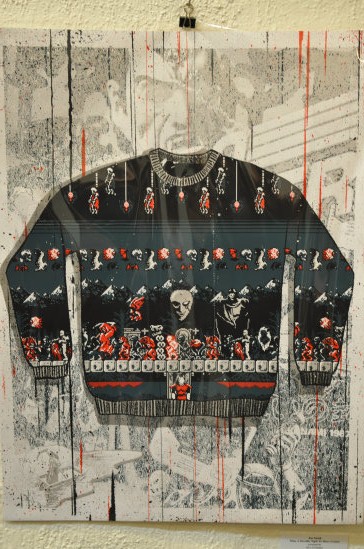 Castlevania as an ugly Christmas sweater? Genius. I'd wear it in a heartbeat.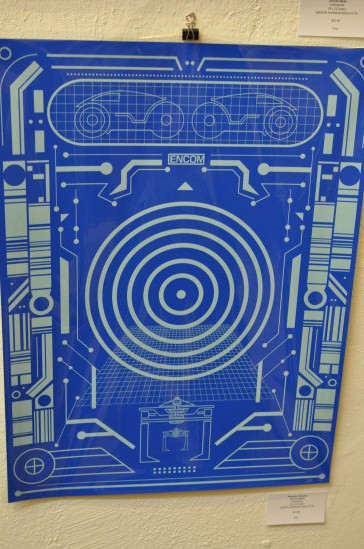 TRON.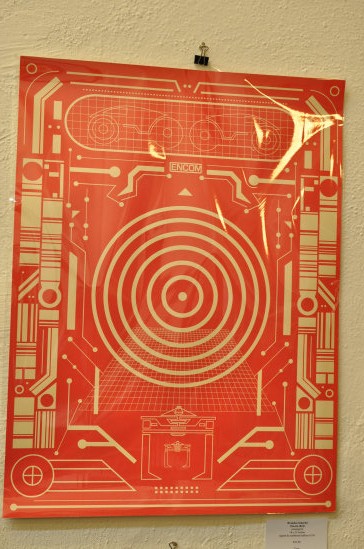 More TRON.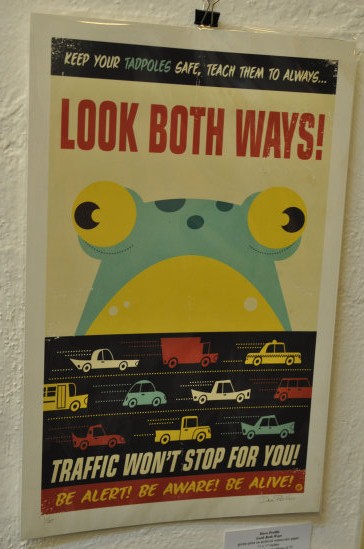 We can all learn a lesson from Frogger.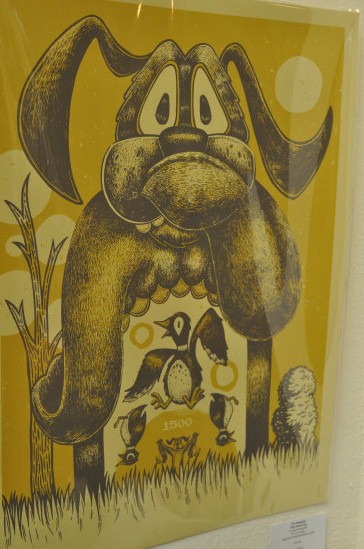 At least the Duck Hunt dog isn't laughing at us... yet.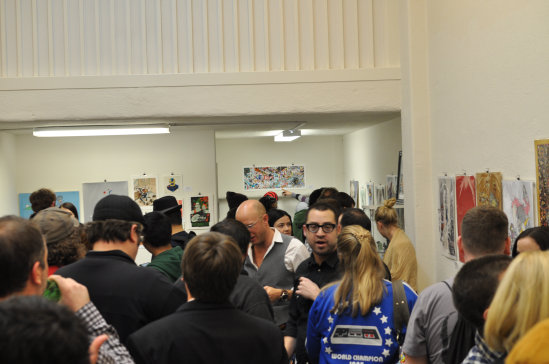 Looks like there was a Nintendo world champion in the crowd.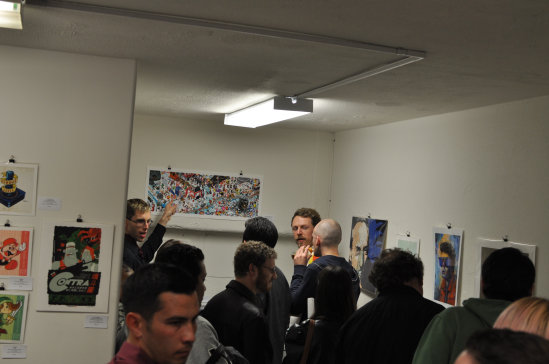 Some people discussing the 8-bit Winter Wonderland print.
It's always fun watching people as they look at it, trying to name all the characters they see.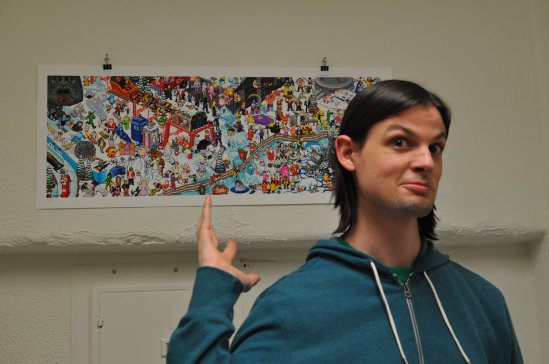 Hooray for pixels!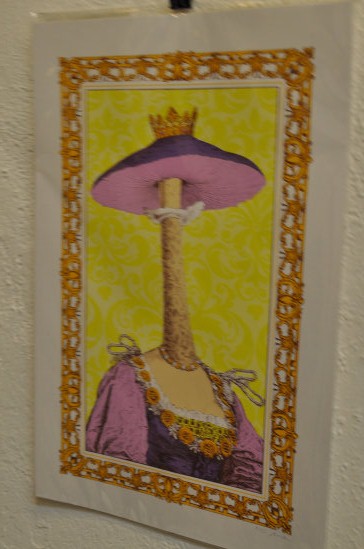 Princess Toadstool is no longer in another castle.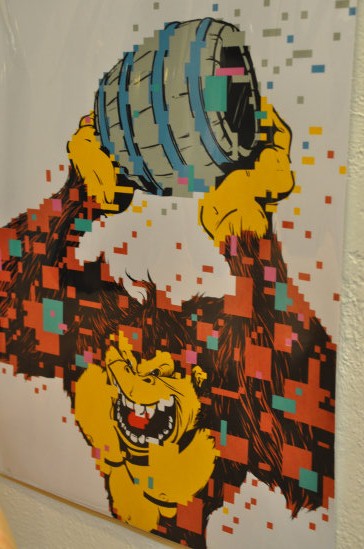 Watch where you throw that barrel, Donkey Kong.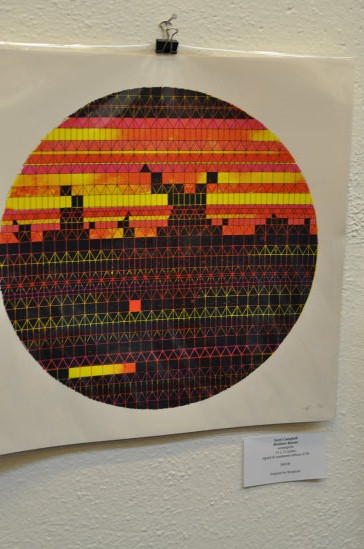 Breakout.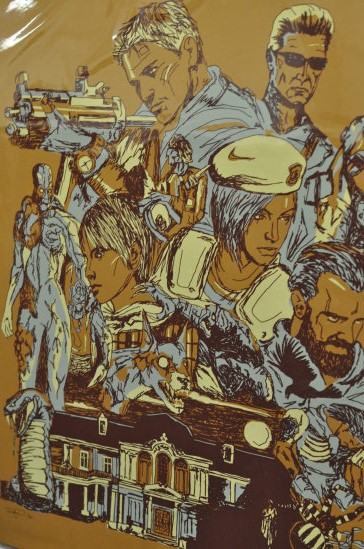 Ah life in Racoon City... good ol' Resident Evil.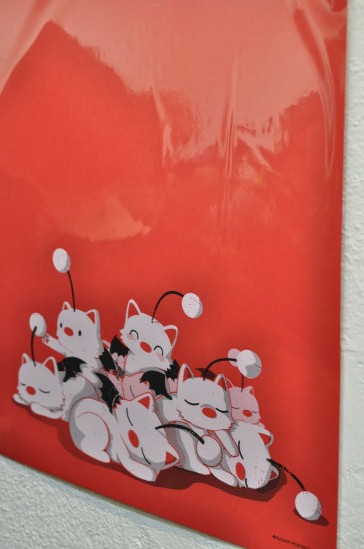 Final Fantasy III.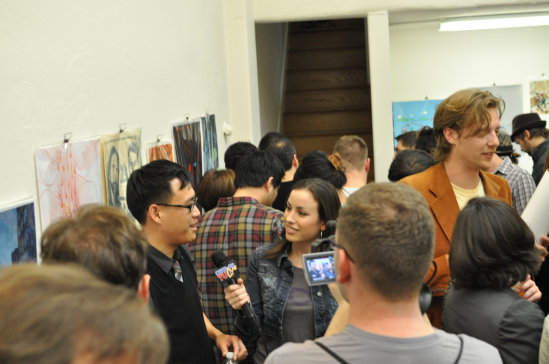 Our pals Rob & Haley from Coin-Op TV were there to cover the show.
Also, they included me in their coverage of the show as you'll see me in a few of the interview segments below:
And that about wraps it up. Hope you enjoyed this little photo gallery of the Gallery 1988 Multiplayer art show and I hope they do another one again in 2011, because you can never have to many art shows paying tribute to video games. Never. Also, here's hoping they get a bigger space sometime in the near future because this new gallery location is WAAAY too small for the kind of crowds they always draw in. People were complaining that they could barely move in there, so it sounds like they're gonna need to start hunting for a new location again.
Again, if you have the means, please do order one of our limited edition giclee prints on the Gallery 1988 site. If you can't afford the archival print, we have the regular poster version still available here on I-Mockery.
Anyway, looking back at all the posters, there were some really nice works on display. What were some of your favorite pieces and why? Let us know what you think in the comments section below!
Have any questions or comments about this piece?
SHARE YOUR THOUGHTS IN THE READER COMMENTS SECTION BELOW!