...CONTINUED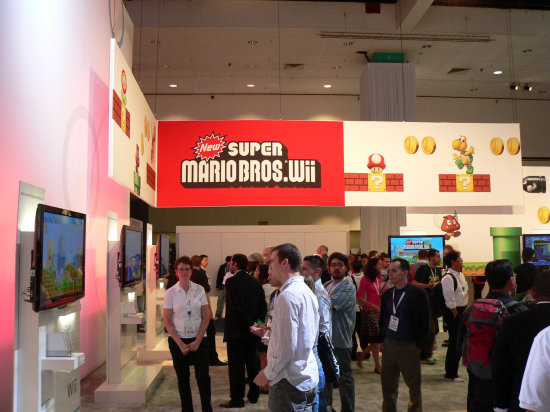 New Super Mario Bros. Wii was on display for all to play.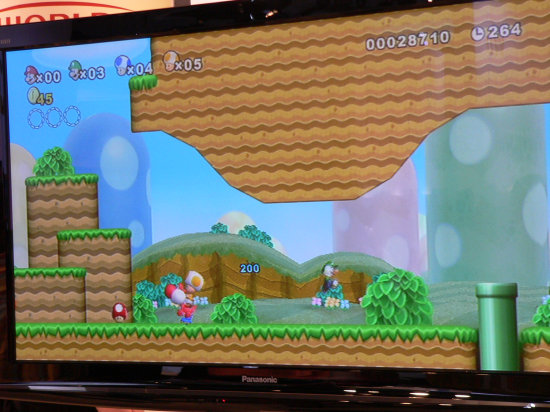 If you're a fan of the classic Super Mario Bros. like I am, you're going to absolutely love this game.
It's the same old style, but with 4-play simultaneous co-op OR competitive gameplay modes!
I can't tell ya how much fun the four-player games are. I'm definitely gonna buy this one when it comes out.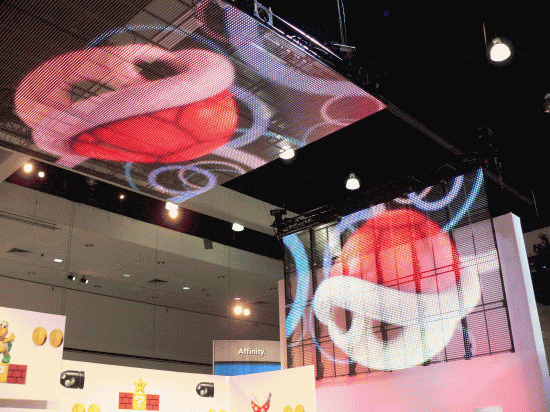 Because promotional posters are soooooo dated.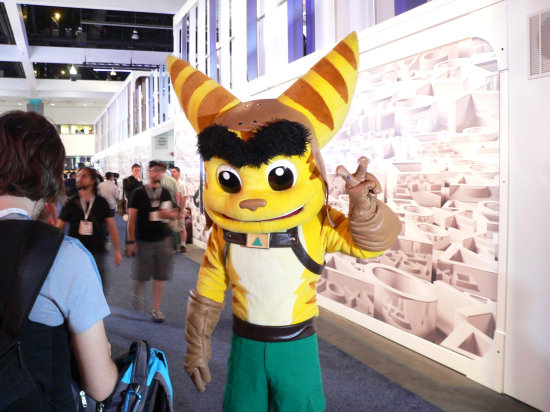 Peace to you and your massive eyebrows.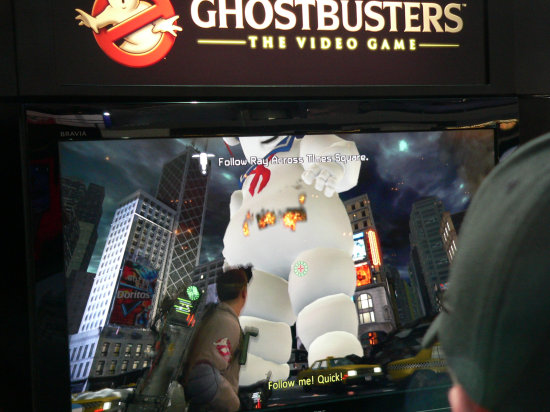 My other "must buy" game is Ghostbusters. And why?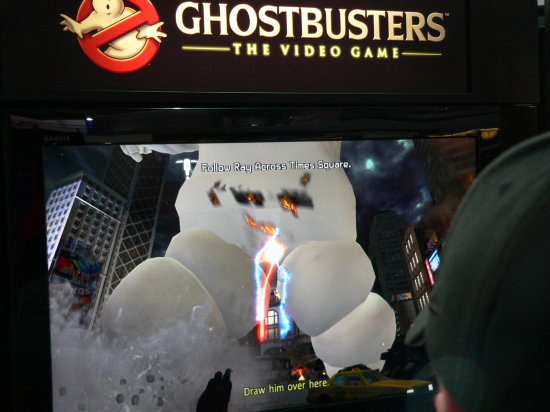 Because I can't tell you how many years I've waited to shoot the Stay Puft Marshmallow Man in the dick with a proton pack.

There was a long line for God Of War 3 and it did indeed look pretty damned good.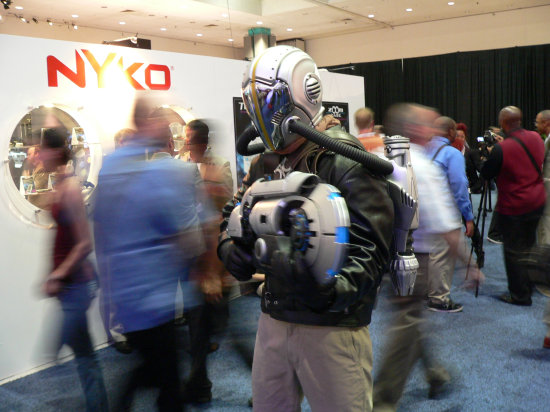 They really need to beef up security at these conventions. Just look at the weapon this guy walked in with for chrissakes!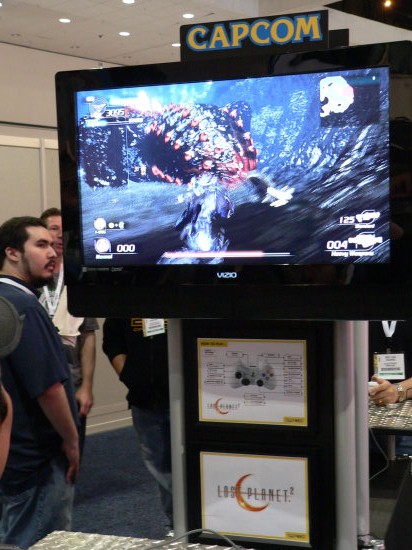 I never played the original Lost Planet, but the sequel sure did look nice...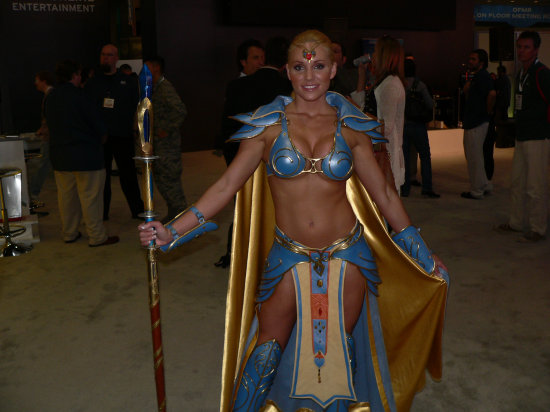 ... but I have a feeling most people thought this lady looked a lot nicer.

As I already mentioned, I'm extremely excited about the remake of Monkey Island and while it
sucked they didn't have a booth at E3 to test out the game, at least Guybrush Threepwood and
s company were wandering around the convention handing out promotional buttons.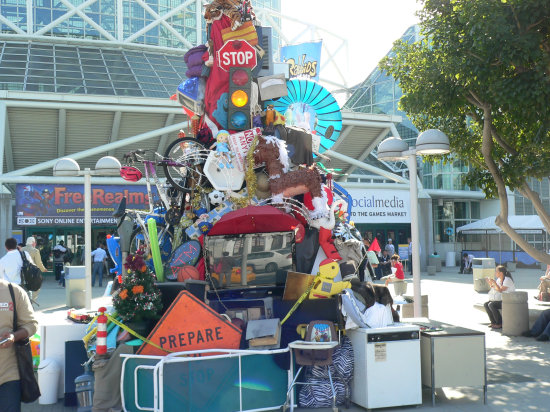 Some people really need to learn to put their trash in the proper receptacles.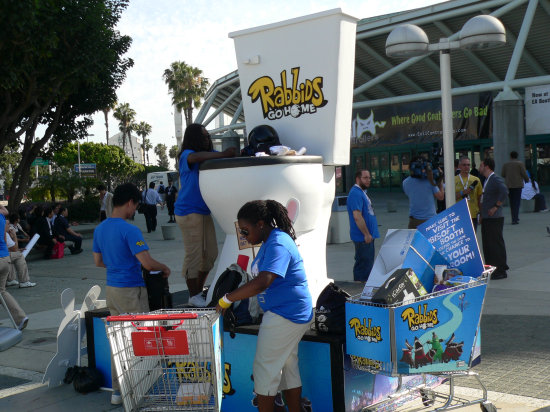 They weren't too happy when I tried indulging in a "bathroom break" on their display.

They may look like booth babes, but I guarantee you they're thinking about quantum physics instead of modeling.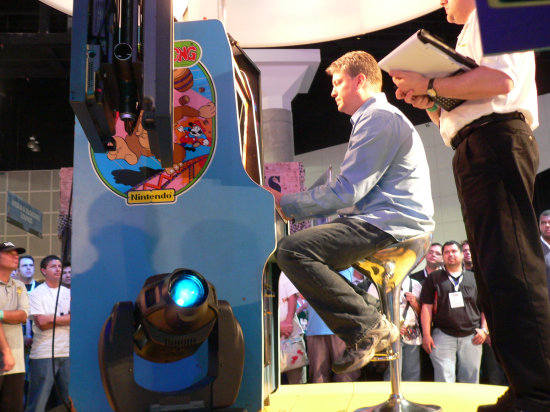 He didn't break the record, but Steve Wiebe did make it to the infamous "kill screen" which is an impressive feat itself considering there were hundreds of people swarmed around him, many of whom had their camera flashes on.
That's a hell of a lot o' pressure. You'll always be the true King of Kong in my book Steve. Keep at it!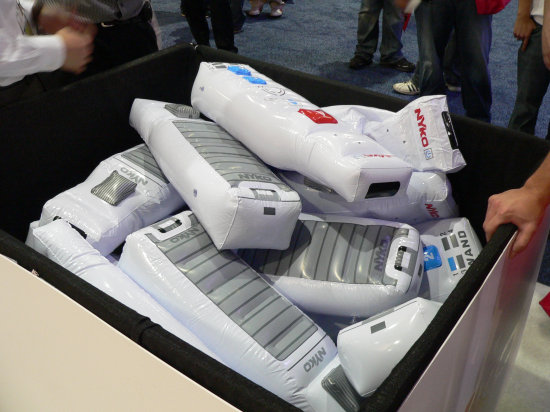 Call me crazy, but I didn't want to lug one of these around the entire convention.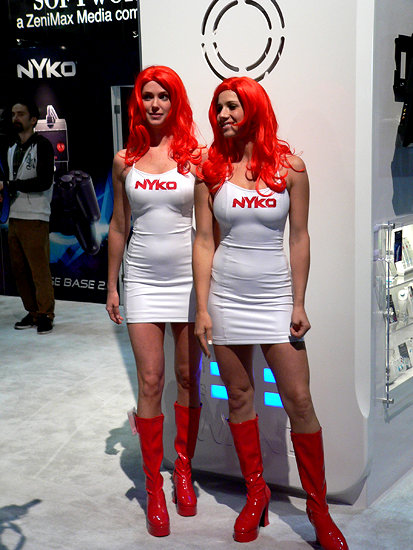 Most people were more than willing to carry around the Nyko booth babes though.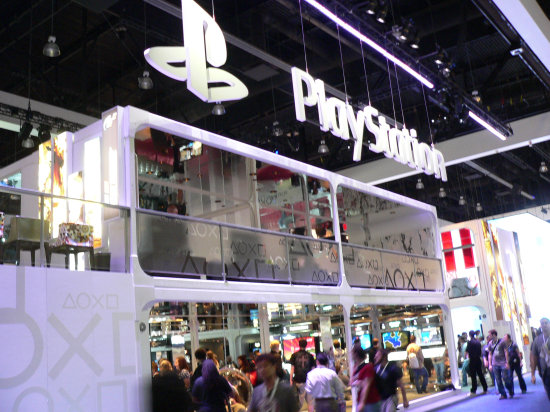 They seriously spent too much money on some of the booths at this convention.
I'll never even own a house that costs as much as most of these booths probably did.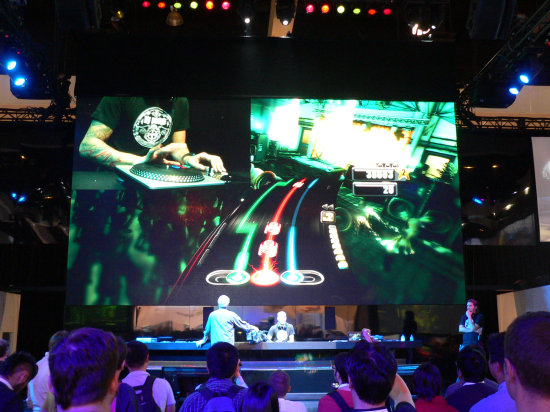 People watch a live demonstration of DJ Hero on the big screen.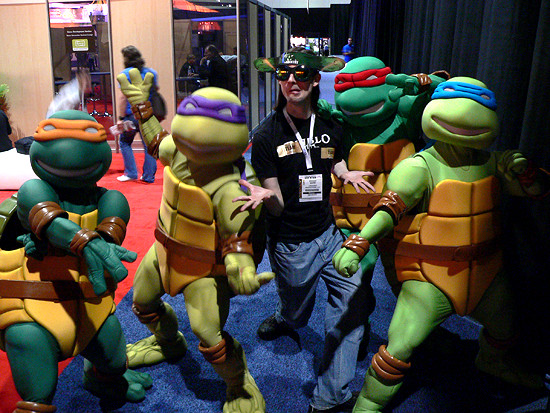 If there's one thing I learned at this year's E3 convention, it's that I still have a lot of power.
T-U-R-T-L-E POWER!
And that pretty much does it for our joint coverage of the 2009 Electronics Entertainment Expo! Hope you guys enjoyed it all and have at least a handful few new games that you're looking forward to playing. See ya next year E3!

Have any questions or comments about this piece?
Email Dr. Boogie and -RoG-