by: -RoG-
...CONTINUED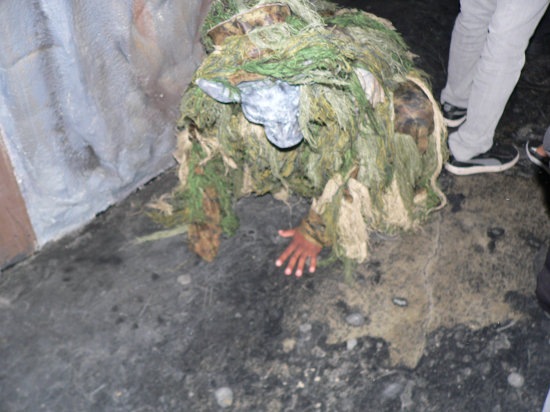 Sucks when you're an actor in one of these mazes and you lose a contact.

Why yes, Chucky does enjoy stabbing skeletons inside bone caves.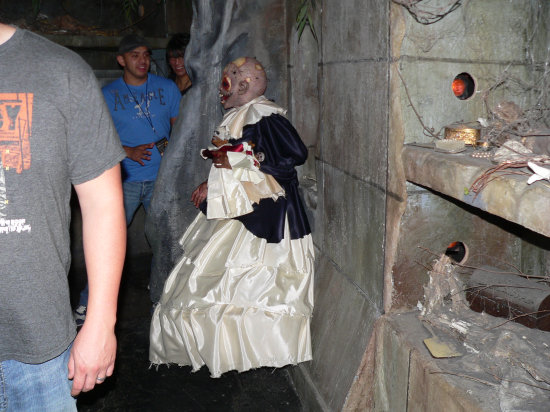 Isn't she pretty?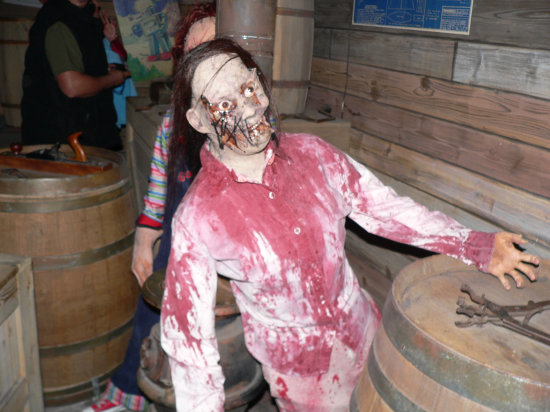 Disfigured corpse or not, we see you hiding back there, Chucks.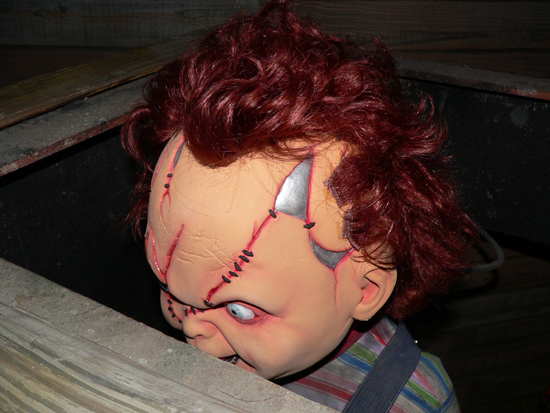 Pop-up Chucky is a cyborg too.

Oh the prizes you can win at the whack-a-mole booth.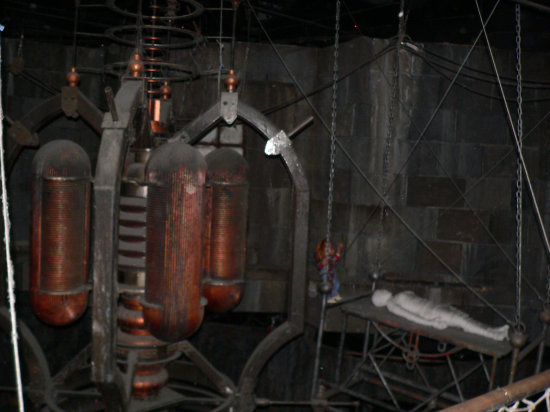 Looks like Chucky is interfering with Dr. Frankenstein's laboratory experiments.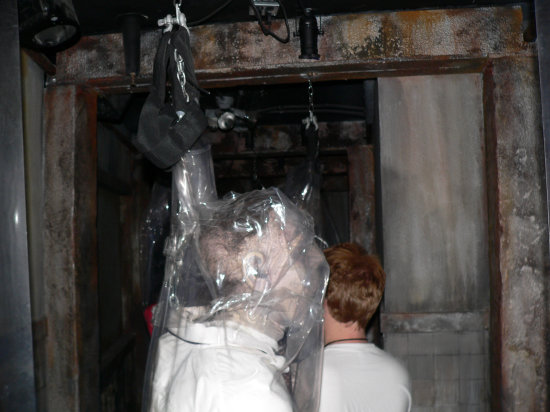 The dangers of saran wrap!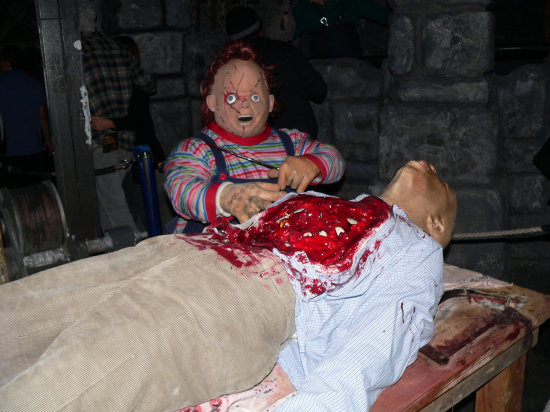 He looks like a kid with his hand caught in the cookie jar.
Only replace "cookie jar" with "gaping bloody chest cavity".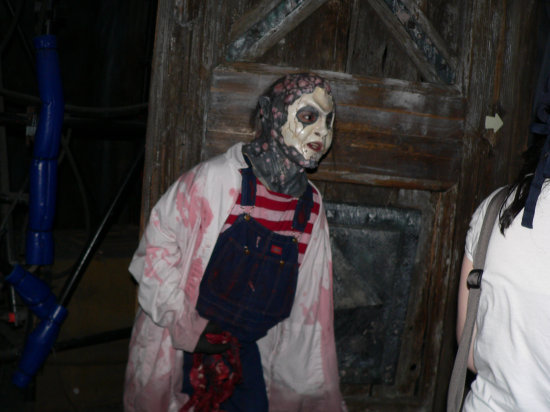 Didn't stick around long enough to figure out what this person's problem was.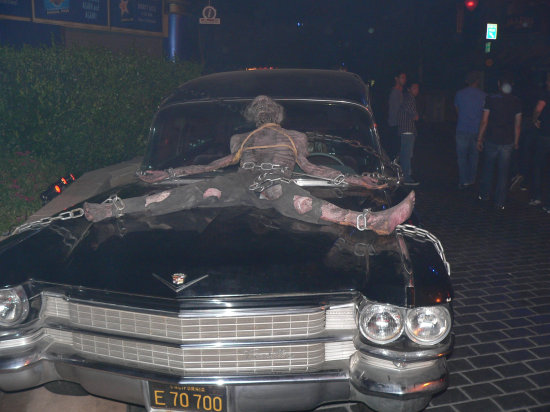 Probably just a scene from the director's cut of Death Proof.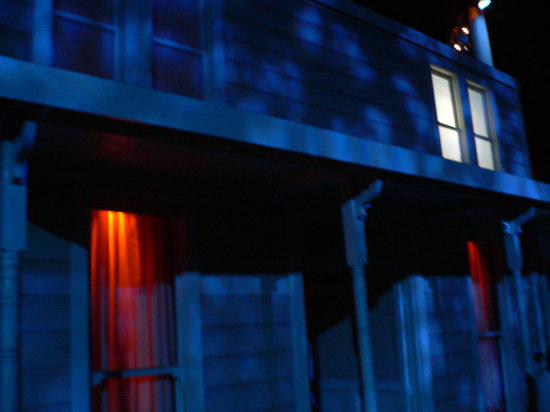 An extremely well done recreation of Michael Myers' home was the entrance for the all new
"The Life and Crimes of Michael Myers" maze at Halloween Horror Nights.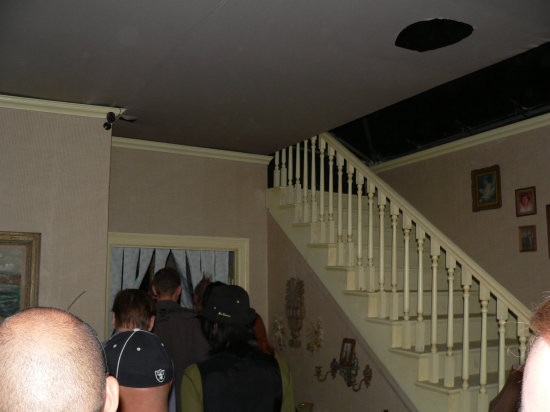 Definitely felt a bit bizarre walking right into what looked just like the home from the old Halloween films.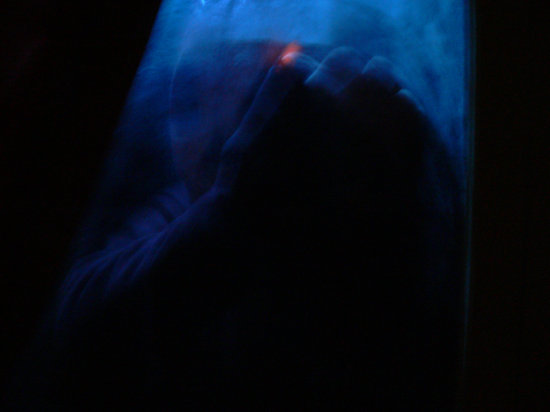 Of course, before we could even leave that room, Michael smashed his face right up against a nearby window.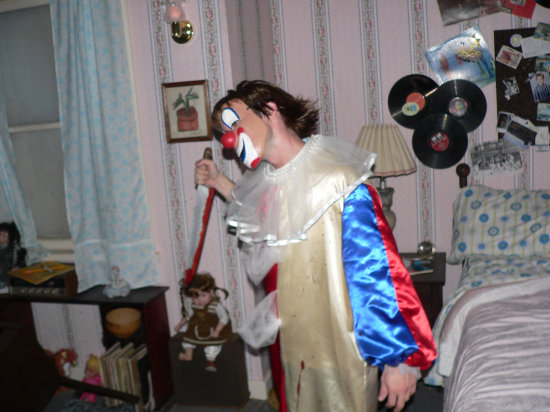 And then we saw a younger Michael...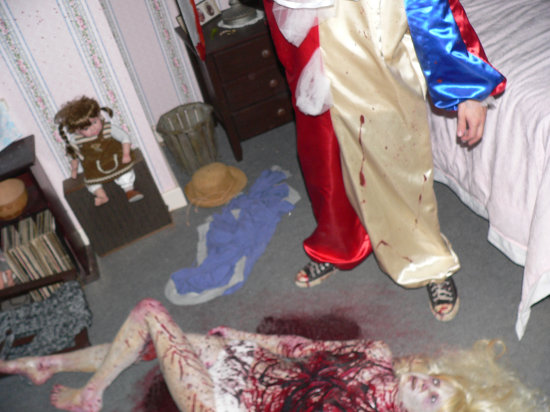 ...standing above one of his many victims.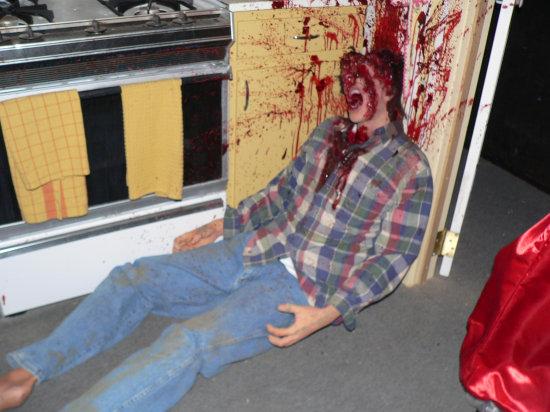 I know man... it's rough working in the kitchen.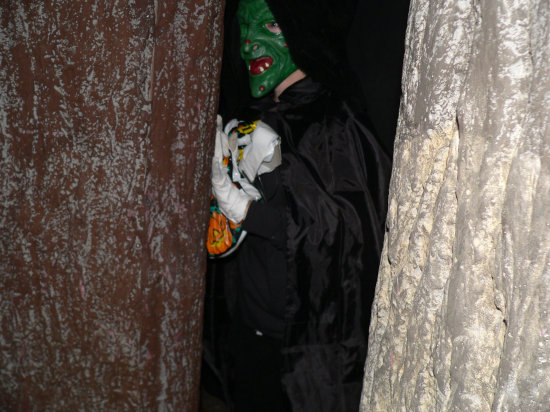 A kid wearing one of the Silver Shamrock masks from Halloween III: Season of the Witch!? No way!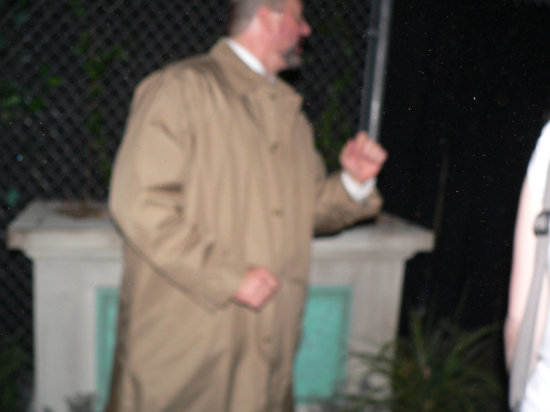 Loomis warns us not to go onward!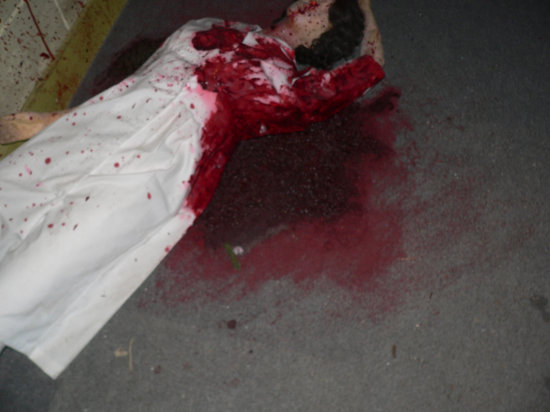 Who's gonna nurse this nurse back to health? Nobody.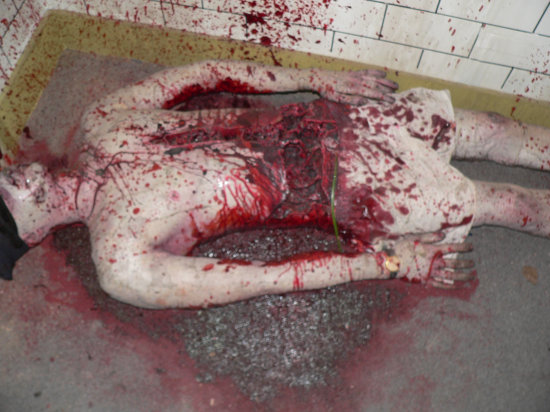 Michael really needs to learn to clean up after himself.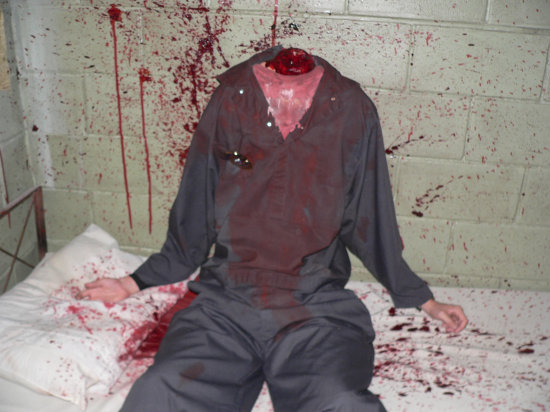 Well, at least he took something with him this time.

There's still more Halloween Horror fun to see!
Click here to continue onward to page 3!