by: -RoG-
UPDATE JULY 4, 2015: I just added a seventh page of amazing firecracker labels to the gallery! Thanks again to those of you who contributed some. Keep sending in your labels and I'll add more next year!
Aside from decorative urinal cakes, I really can't think of a more underappreciated form of art than firecracker labels. Think about it. Sure you might buy the ones that look the coolest, but soon after you're lighting 'em on fire. The once amazing artwork is now blown to smithereens and you couldn't care less. Well, I've always been a huge fan of the artwork on firecrackers 'n fireworks because I often find miniature masterpieces on them. Sometimes the art is beautiful, sometimes it's hilarious. One thing is guaranteed though, it's always interesting.
I was happy to find out recently that I'm not alone in my admiration for firecracker art, because there's a decent amount of people on eBay who do nothing but sell and collect the labels. I've actually seen some labels go for over $400... and why shouldn't they? It's just as valid an art form as any other kind right? So with July 4th right around the corner, I'd like to pay tribute to this neglected art form. I'm happy to share with you this gallery containing some of the most interesting firecrackers I've found. I'll interject with my comments here 'n there, but this is mainly a gallery for your viewing pleasure. If you happen to stumble upon some cool labels at your local fireworks stand, by all means please take some photos and email them to me. I just might add them to this gallery!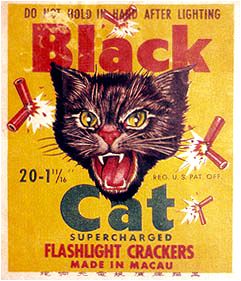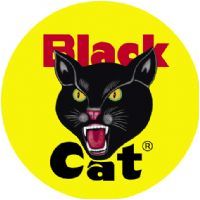 Black Cat is a famous brand of fireworks, but as you can see, the
original logo was FAR superior to the one that's around these days.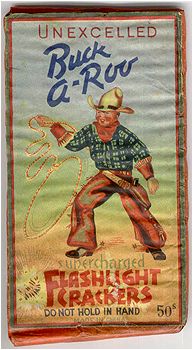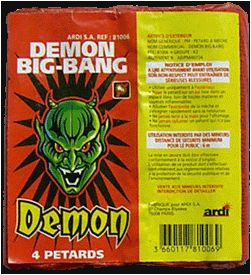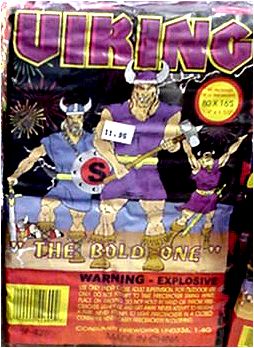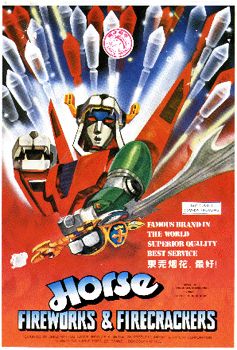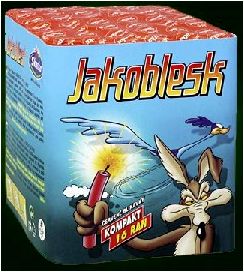 As you can see, copyright infringement isn't a real concern in the fireworks industry.
That's clearly Voltron shooting off a bunch o' fireworks... gotta love it.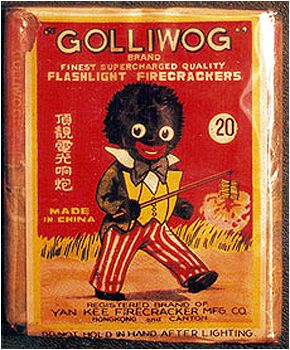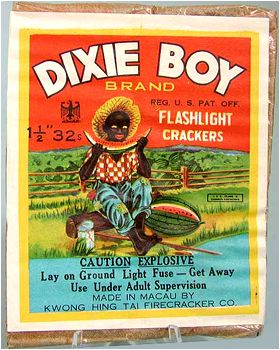 Do I really need to say anything about these two?
Looks like an anime that I absolutely must see. A giant demon spider eating a city.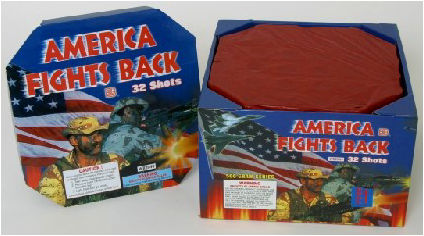 Ah yes, there's plenty of propaganda in the fireworks industry. For those of you who
are still in mourning from 9/11, fret not, for these fireworks help America Fight Back!
Notice the fat wad of chaw in the soldiers mouth? American as apple pie. Hell yeah!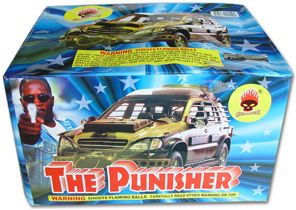 Of course, if there's no redneck in you, perhaps you can unleash your inner-gangsta.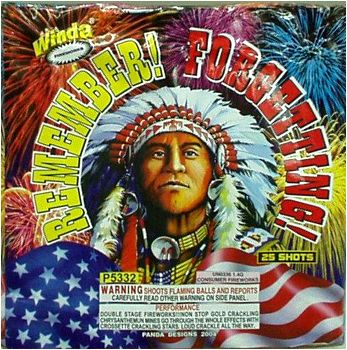 REMEMBER! FORGETTING! You tell 'em, chief.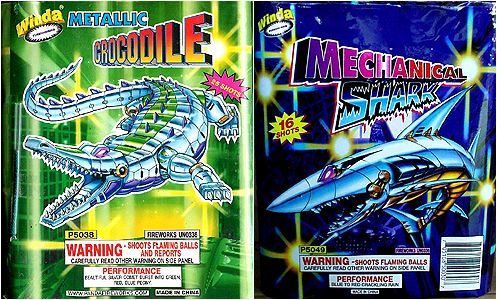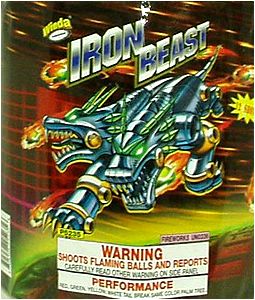 Easily some of my favorite labels... looks like they come straight from the Transformers.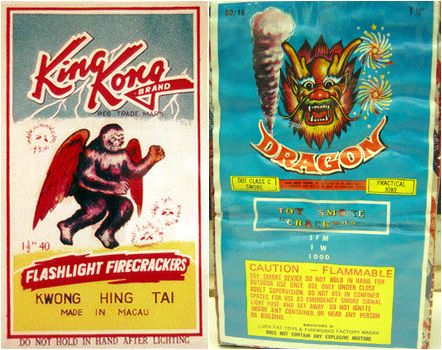 Flying dragons are one thing... but King Kong flying? MADNESS!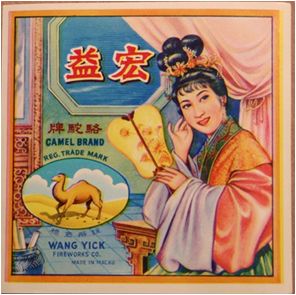 Ah yes, the ones that appeal most to young boys. Labels with SKULLS!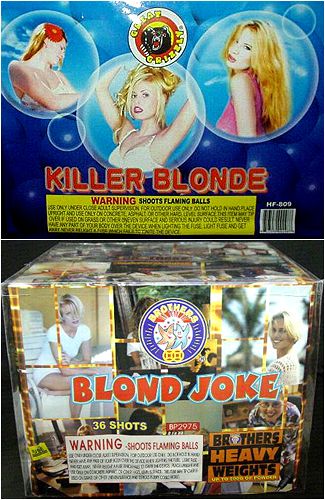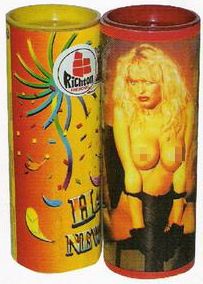 Er, my bad... the ones that appeal most to young boys are the labels with BLONDES.
Makes the "Shoots Flaming Balls" warning on the label take on a whole new meaning, eh?
WANNA SEE MORE FIRECRACKER LABELS?
CLICK HERE TO CONTINUE TO PAGE 2!