by: -RoG-
...CONTINUED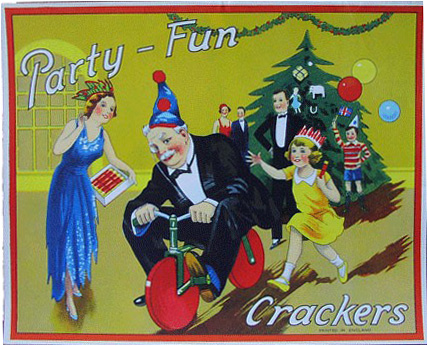 Look, it may not seem that great in modern times, but back in the day, an old man
riding a tiny bicycle while wearing a clown hat and a monocle was indeed "Party-Fun".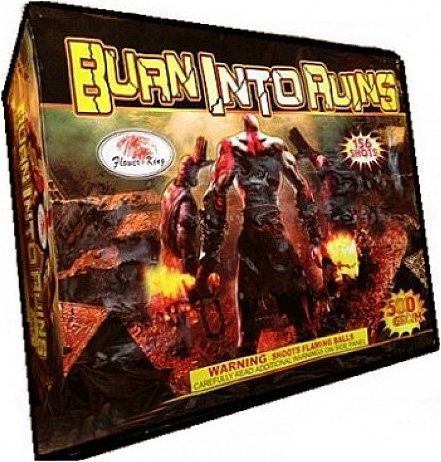 Way to shamelessly steal a picture of Kratos from God of War for your label.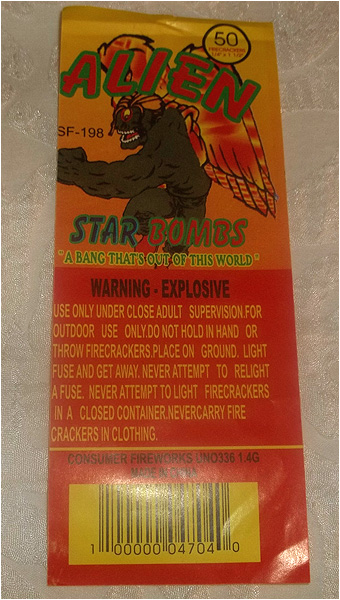 "A bang that's out of this world."
That's what she said.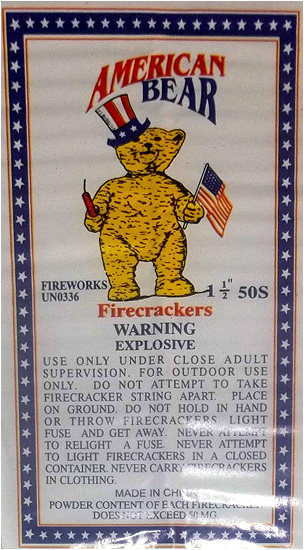 Few things in this world are as ominous as a patriotic yellow bear with
beady eyes approaching you while holding a stick of dynamite.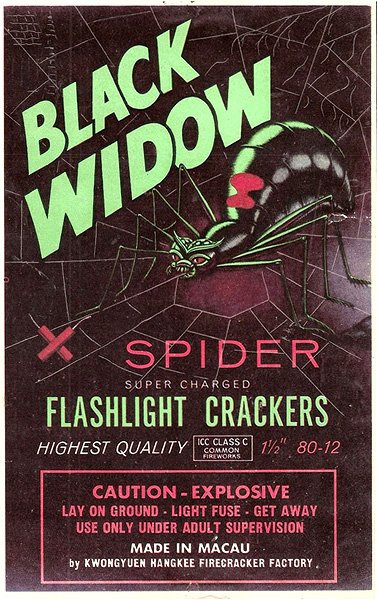 That might be the most unenthusiastic looking spider I've ever seen.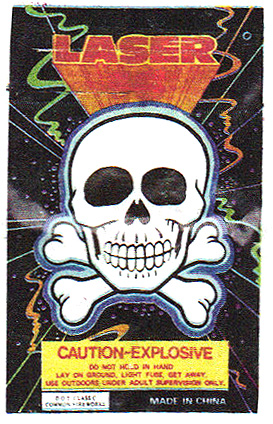 I know it's a firecracker label, but I could totally see this working as a movie poster.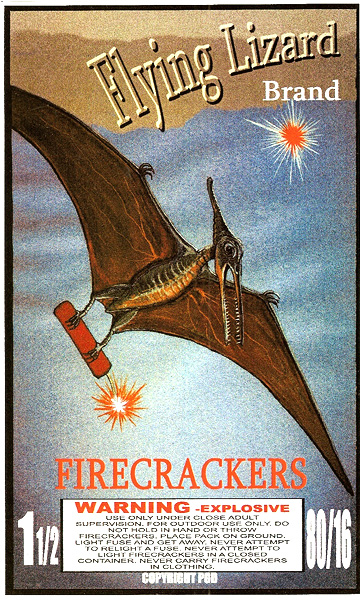 Mark my words: When pterodactyls return from extinction to drop sticks of dynamite on us, we're all officially screwed.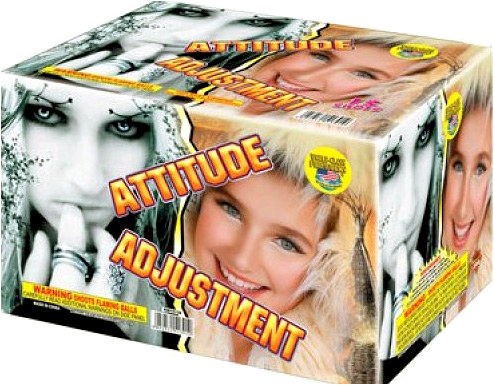 Okay, so... whoever made this apparently wishes his daughter would stop dressing
like some kind of Nordic frost witch, and instead become a mindless, bubbly mall rat.

I giant monster that floats through space and devours entire worlds in a single bloody bite? Consider me a fan.

I guess this is how they placate horrible children who try to set off fireworks in actual frogs.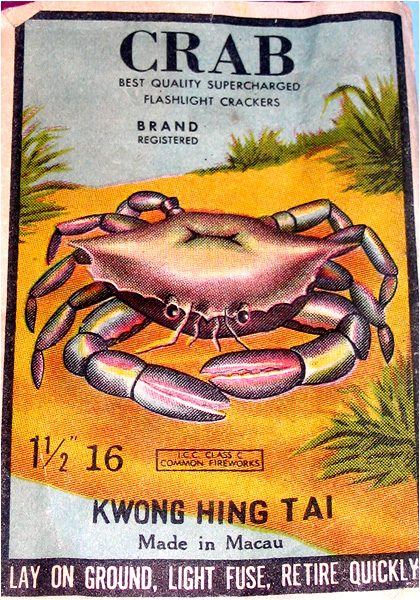 Almost looks like the notch in his back was used as a launching point for some fireworks in the past.
No wonder he looks pissed. And speaking of crabs...

When it comes to having a picnic, it's probably best to not have it in the middle of a lake filled with crabs.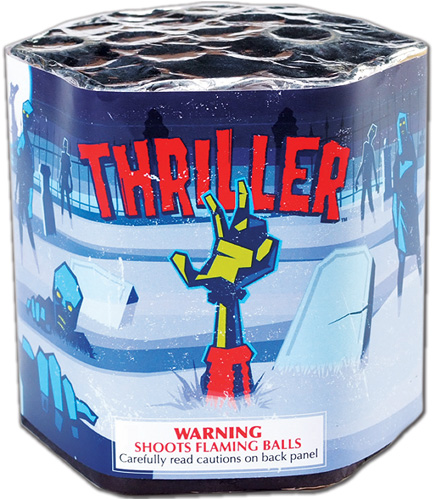 Did you know that the original video for Michael Jackson's "Thriller" was supposed
to take place in a snowy setting complete with ice zombies? Neither did I.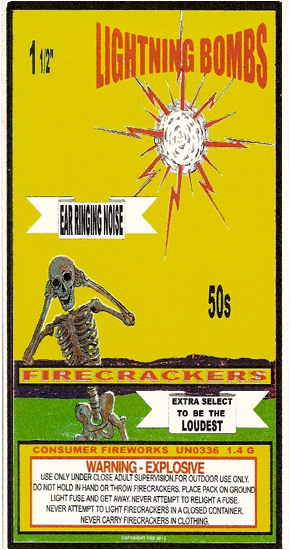 They must be loud if they're capable of giving "ear ringing noise" to skeletons.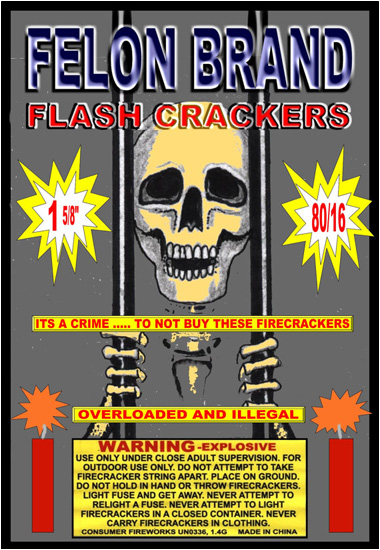 First, their eardrums are shot to hell, and now they're incarcerated? Man, it sucks to be a skeleton on the Fourth of July.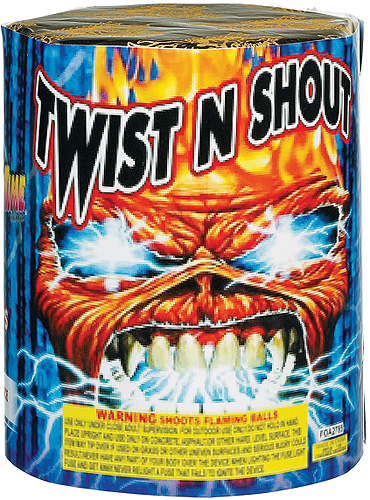 I'm pretty sure that's Eddie from Iron Maiden, but no worries...
I'm sure they secured the rights to use his visage alongside Chubby Checker's hit song.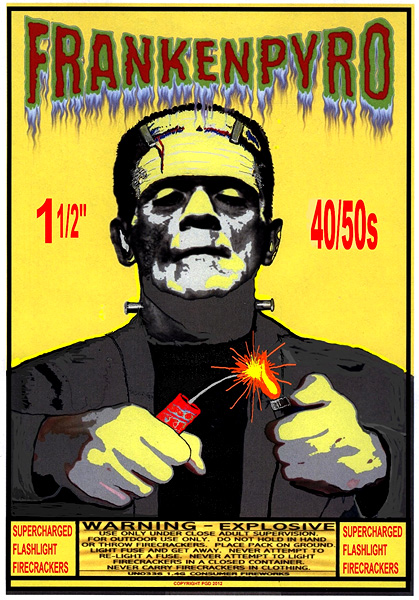 Frankenstein's Monster may hate fire, but he'll gladly join in the festivities to light some fireworks.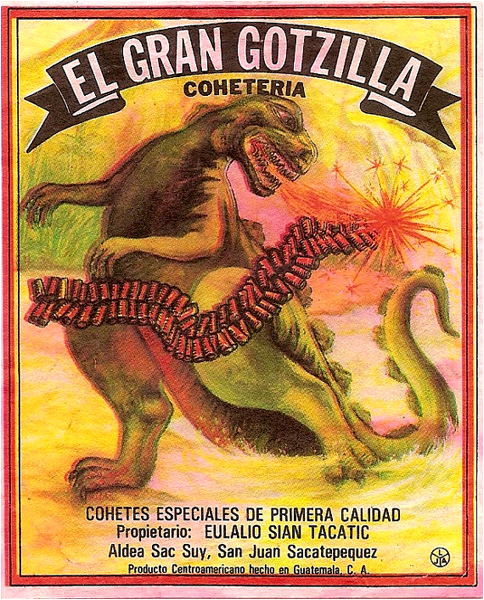 Godzilla has finally met her match. Introducing... GOTZILLA!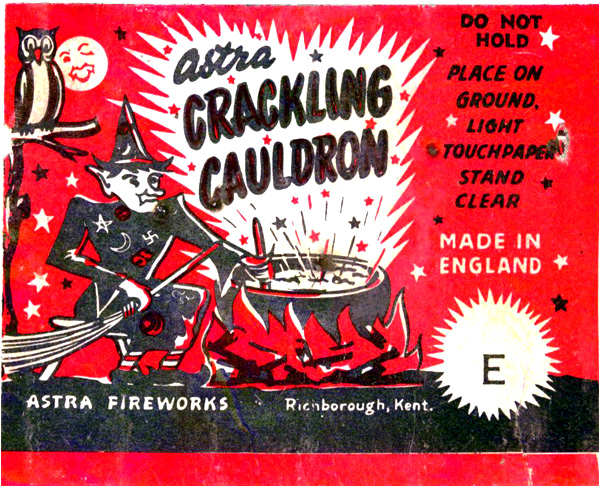 And what Fourth of July celebration would be complete without a
wicked witch who has a swastika subtly displayed on her costume?
WANNA SEE MORE FIRECRACKER LABELS?
CLICK HERE TO CONTINUE TO PAGE 7!