by: -RoG-
...CONTINUED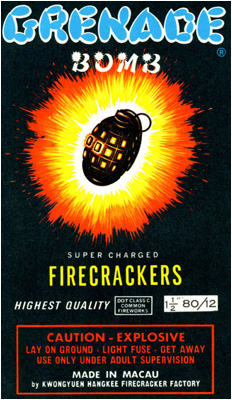 Is it a grenade? Yes. Is it a bomb? Yes. Is it a grenade bomb? YES!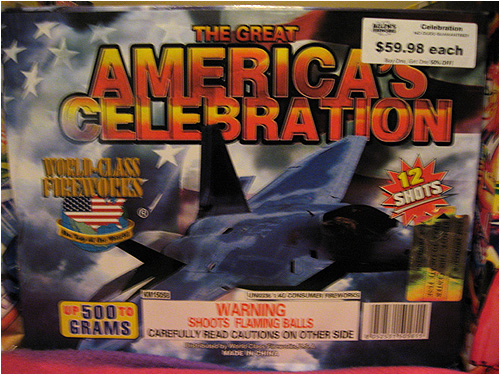 The Great America's Celebration!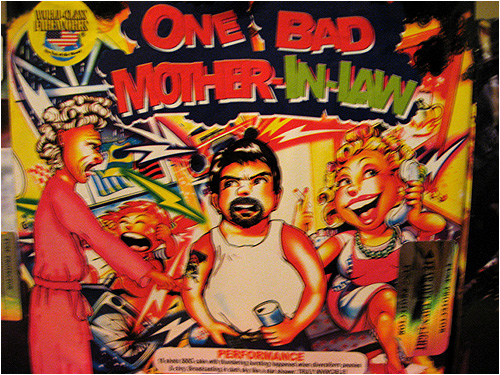 Fireworks are all about family fun... even extended family members can join in.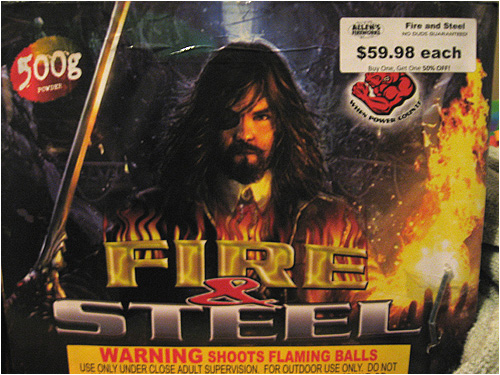 There is only one word that accurately describes this fireworks package art: INCREDIBLE.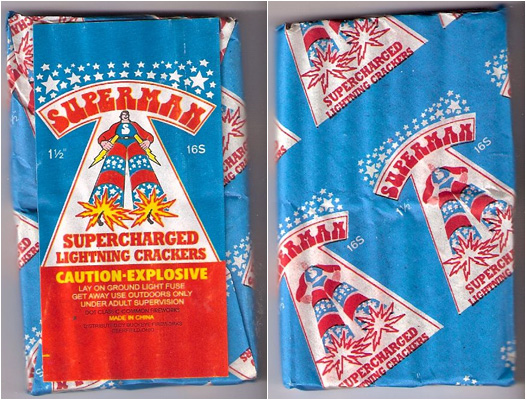 I always wondered how Superman flew so fast and now we know... he has lightning firecrackers for legs.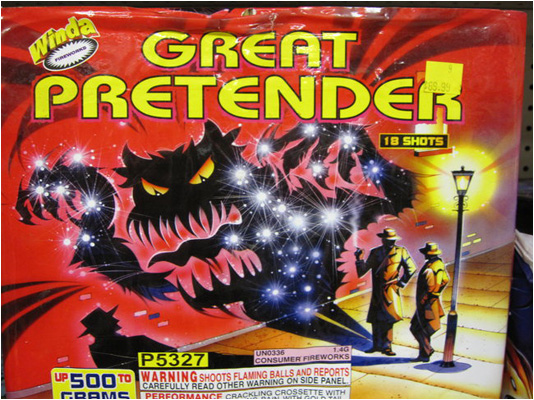 Ok, so the shadows reveal that one of these characters is human, and the other is a demon who loves glitter.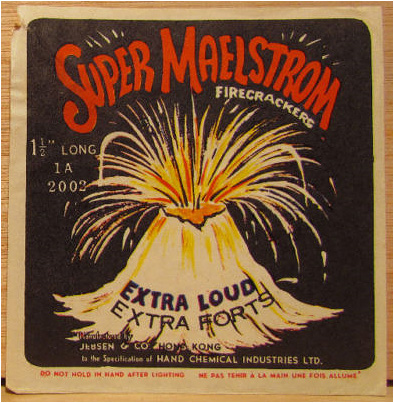 It's one thing for firecrackers to be extra loud, but it's rare to find ones which contain"extra forts" as well.

I fully support these fireworks if actual babies are being shot into the sky as part of the colorful display.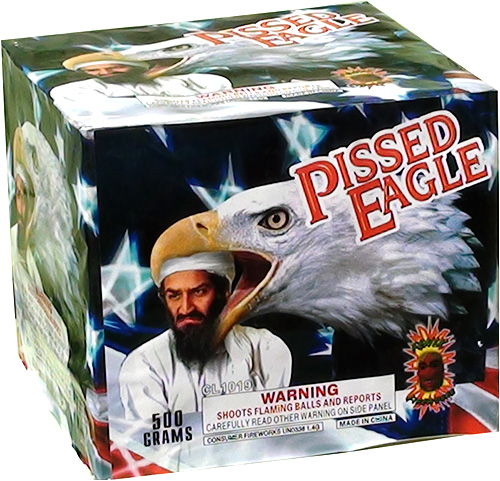 I love Osama's frowny face. And now we know how he really died.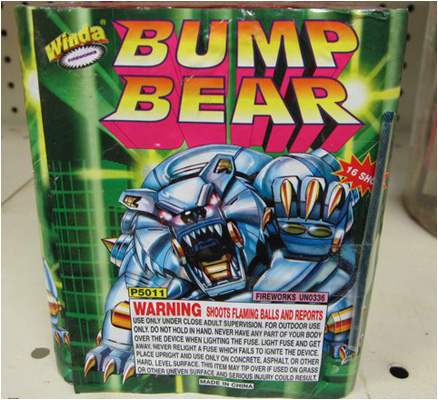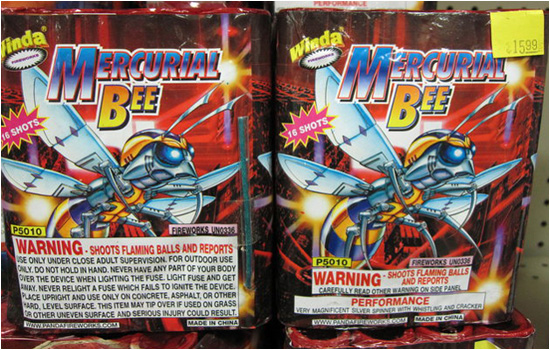 Should the Bump Bear try getting some honey from a hive, he'll come face to face with a swarm of Mercurial Bees.
My money's on the bees.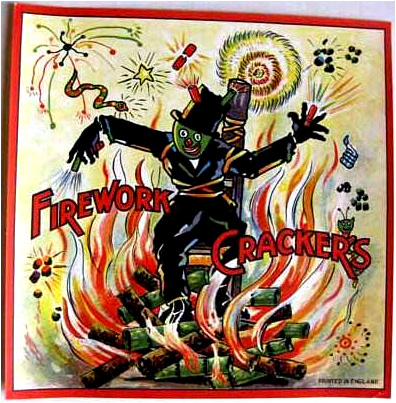 He sure seems to be in good spirits considering he's been tied to a post and set ablaze.

Neighbor Hater. Now if that doesn't perfectly sum up this american holiday, nothing does.
WANNA SEE MORE FIRECRACKER LABELS?
CLICK HERE TO CONTINUE TO PAGE 5!