by: -RoG-
...CONTINUED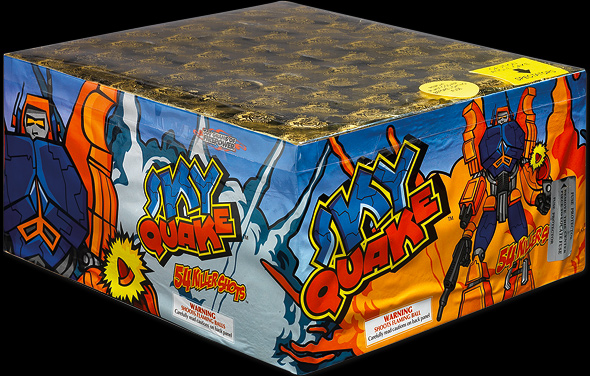 If you ask me, SkyQuake would make an awesome addition to the Autobots.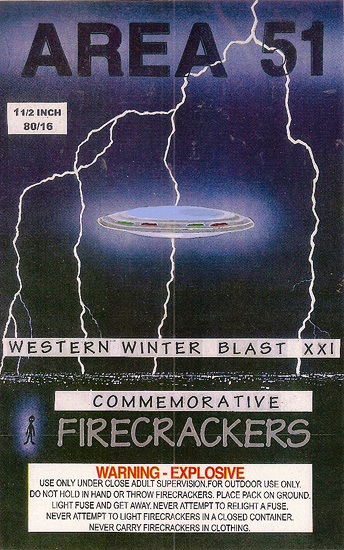 You may want to avoid shooting fireworks at flying saucers during lightning storms.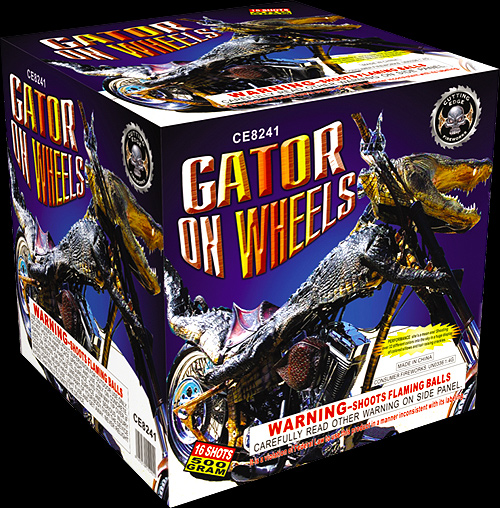 Pretty sure there was never an alligator that thought, "When I grow up, I wanna be killed,
turned into a motorcycle, and then photographed for promotional usage on a box of fireworks."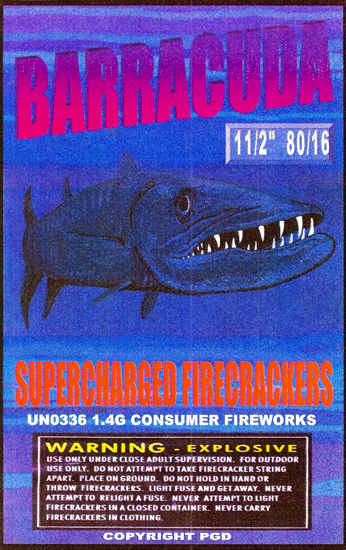 Sure, its teeth look threatening, but that's the most nervous barracuda I've ever seen.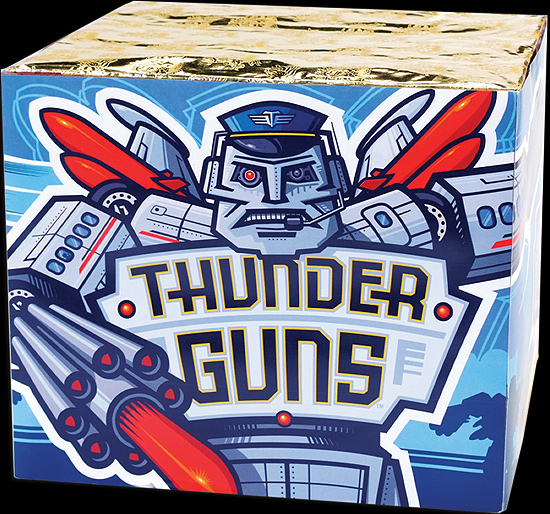 Thunder Guns is also likely the name of a male strip club.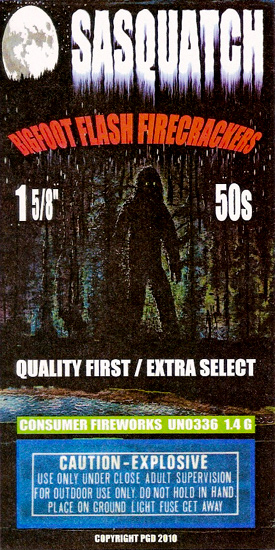 Wonder if those "Messin' With Sasquatch" beef jerky commercials ever involved throwing firecrackers at him.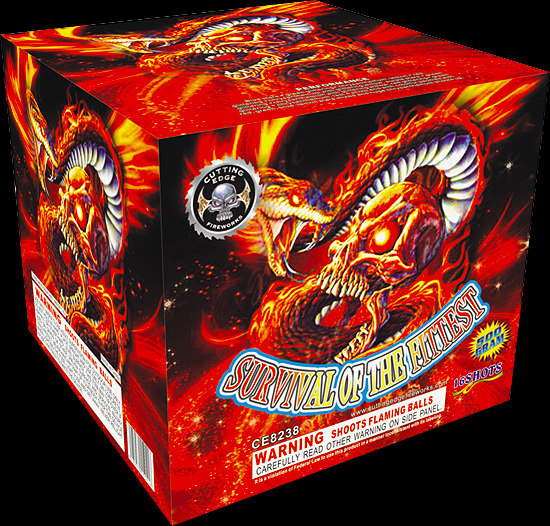 Well, it already looks better than Batman v Superman: Dawn of Justice.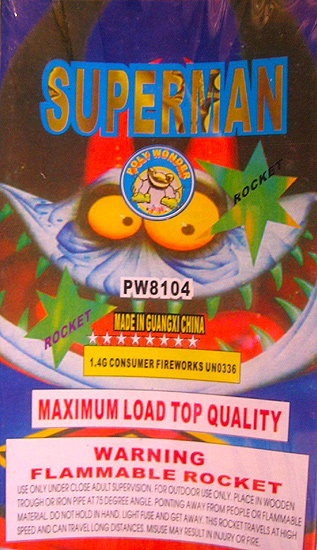 Now if they made Superman look like this, I'd be first in line to see the movie!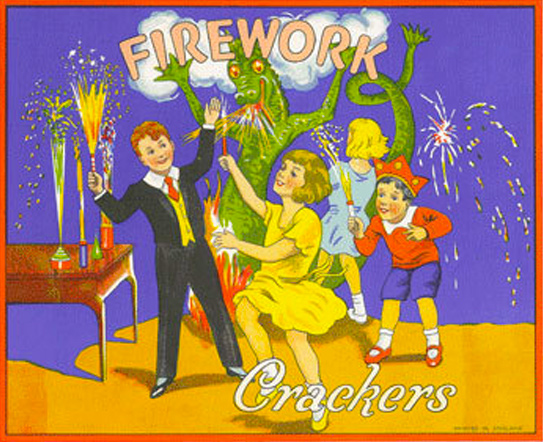 Impressive how that dragon snuck his way into this fireworks party without the other children noticing it.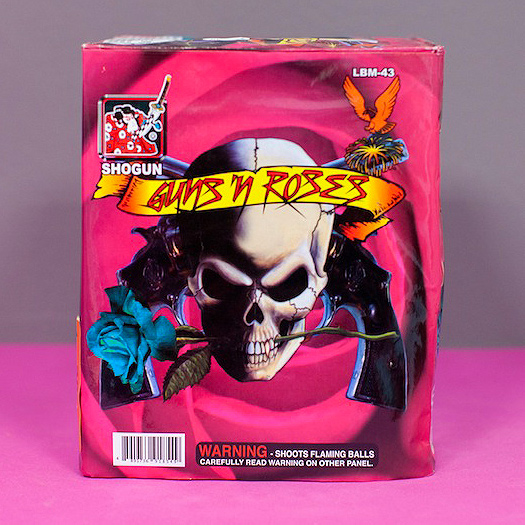 Wow, Axl Rose is really scraping the bottom of the barrel for licensing out his band name.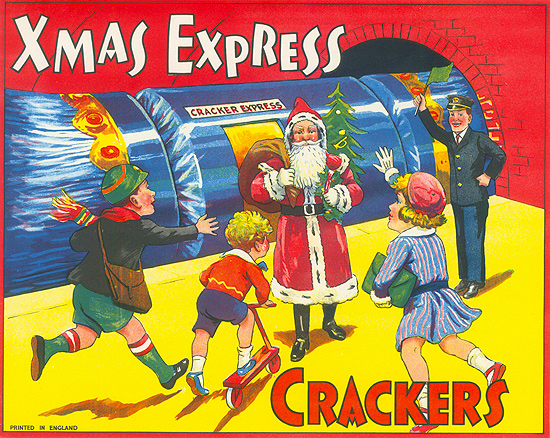 So, if I'm reading this correctly, Santa will give you a toy if you ride his Xmas Express,
which will then blast off into the sky and explode? Happy Fourth of July, kids! Ho, ho, ho!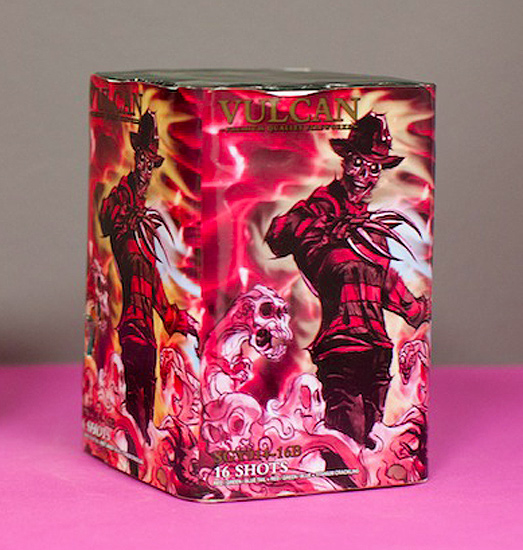 We've already seen Jason Voorhees, so it only makes sense that somebody would steal Freddy Krueger too.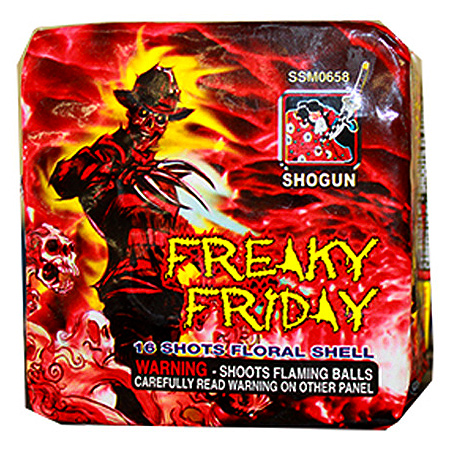 Freaky Friday? Oh wait, I guess it's not Freddy at all! It must be Frank... one of Jason Voorhees' best friends.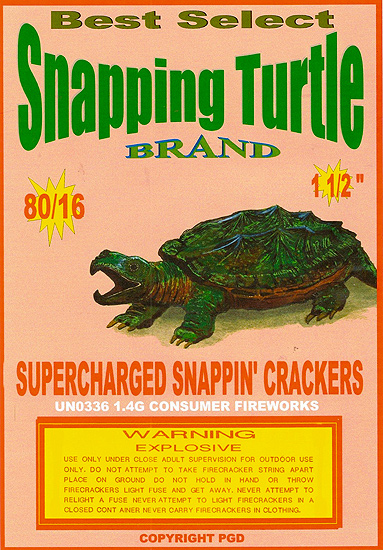 Few mascots are as perfect for firecracker labels as one hell of a supercharged happy lil' snapping turtle.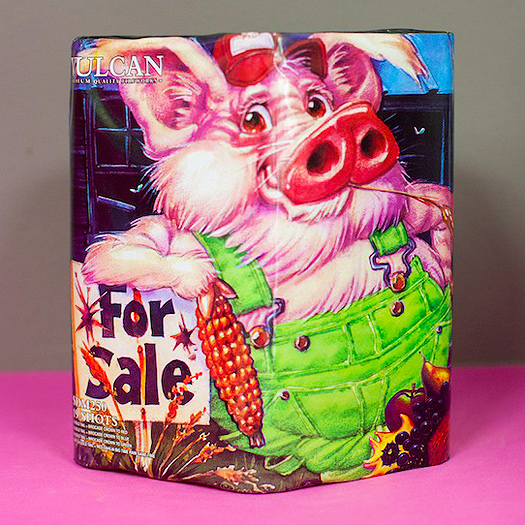 Good to know someone's still feeling upbeat when they sell the proverbial farm.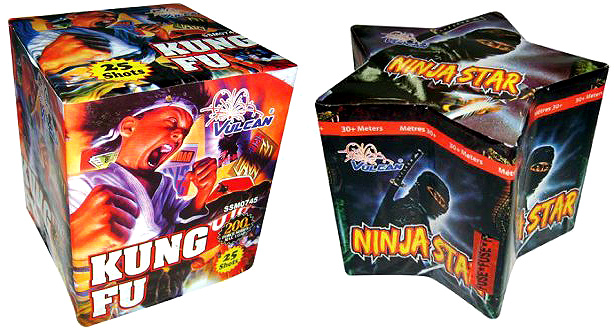 The fact that the Ninja Star one is actually shaped like that makes it the winner in this martial arts battle.
That said, the face on the Kung Fu warrior is amazing. The RAGE!!!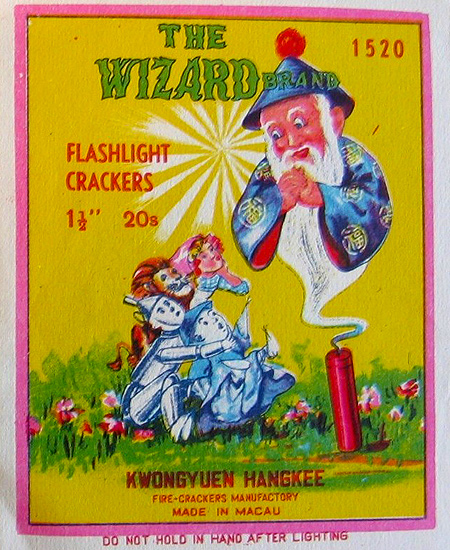 Pay no mind to the man behind the curtain... he's merely preparing to throw large explosives in your direction.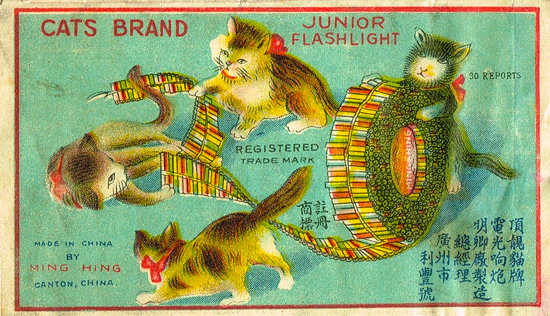 Moments later, these four cats were never heard from again.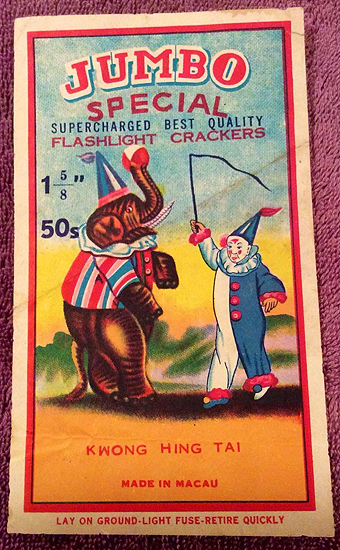 Jumbo the Clown's violent history of whipping circus elephants will catch up with him sooner or later.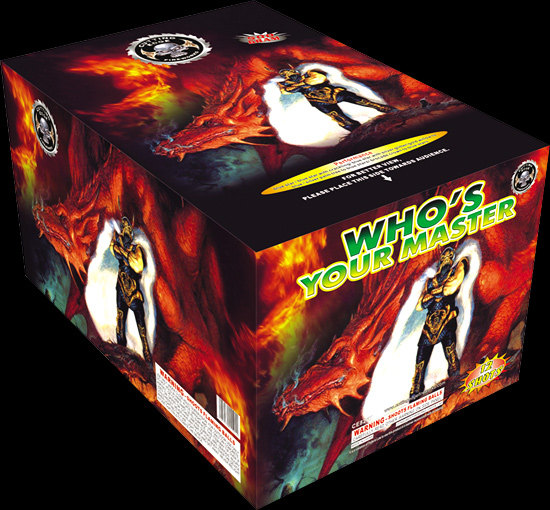 Scorpion is dangerous enough in Mortal Kombat as it is, but now he has Smaug at his side as well?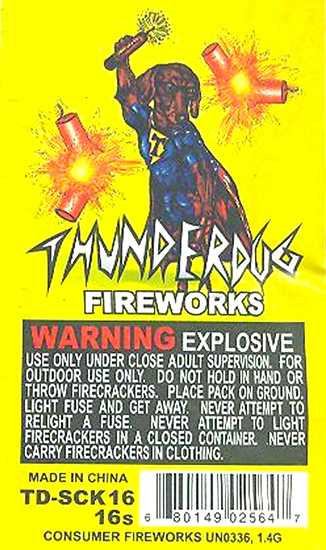 Thunderdog is the hero we deserve, but not the one we need right now.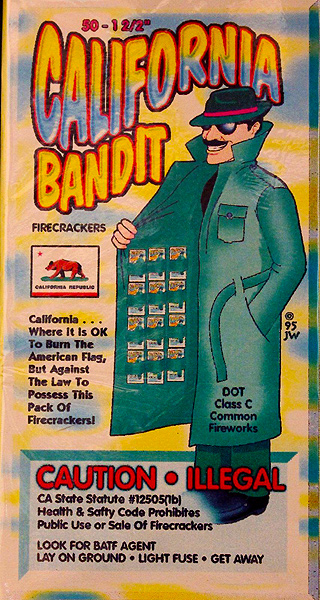 Gotta love it when firecracker label creators try to provide us with some scathing social commentary. 'Murica.
Okay, that's all the labels for now. Make sure you email pics of your cool label finds to me and I might add 'em to this gallery in the future. And remember kids...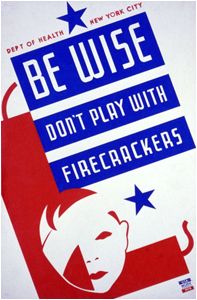 Well, at least don't play with 'em until you've saved the artwork from annihilation.
CLICK HERE TO RETURN TO PAGE 1 OF THE FIRECRACKER ART.
(Special thanks go out to jeffsfireworks.com & herbiesfireworks.com for donating some images in this gallery!)
Have any questions or comments about this piece?
SHARE YOUR THOUGHTS IN THE READER COMMENTS SECTION BELOW!