by: -RoG-
...CONTINUED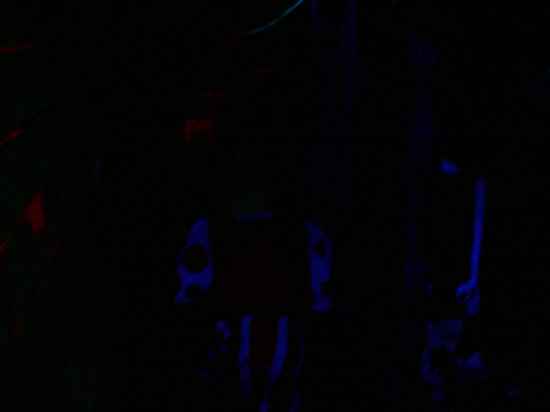 Ah, the joys of black lights.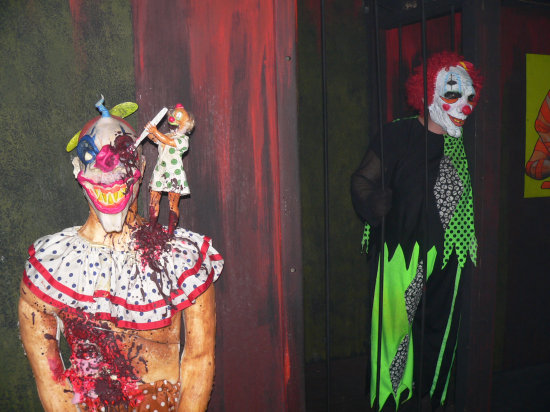 Clowny clown got stabbed in the eye.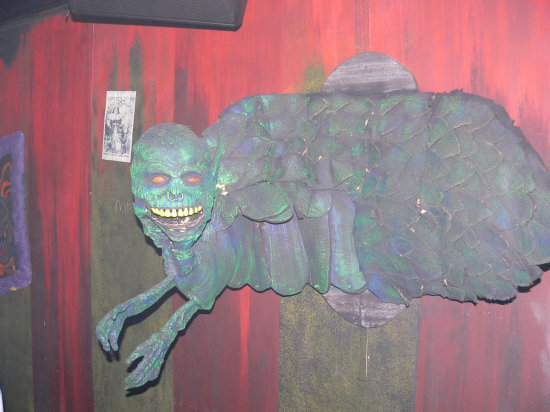 Again, with the 3D glasses on, this thing looked crazy and jumped right out at you.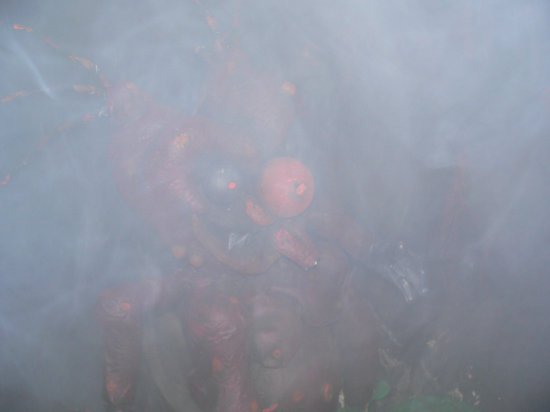 I think it was some kind of clown-pig-devil hybrid, but in this fog, who can be sure?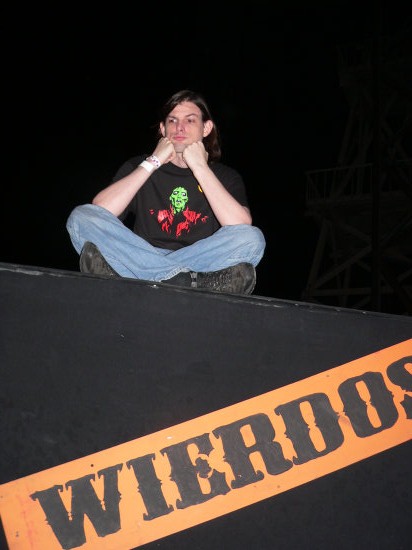 AM NOT!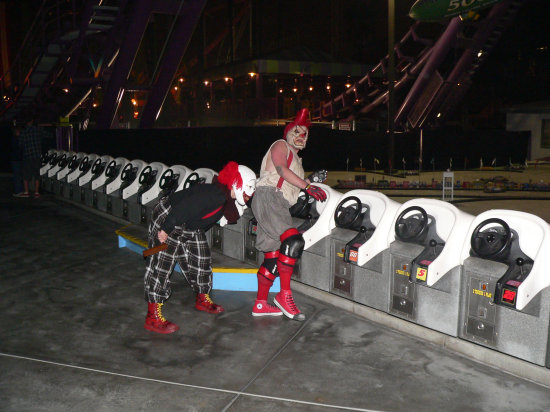 On this particular evening I learned something new:
Clowns enjoy sniffing the asses of their fellow clowns. Eugh.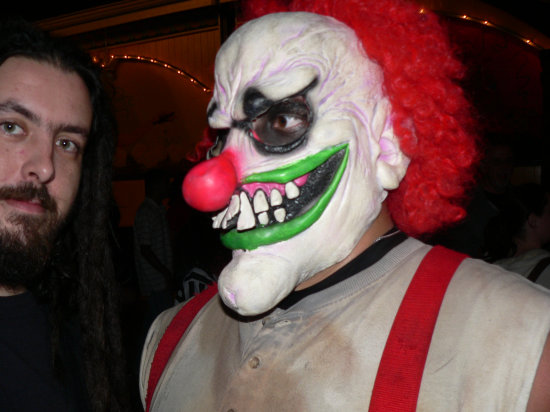 I believe the clown was asking him if he wanted his dreads dyed bright red. I'm pretty sure he was down with the idea.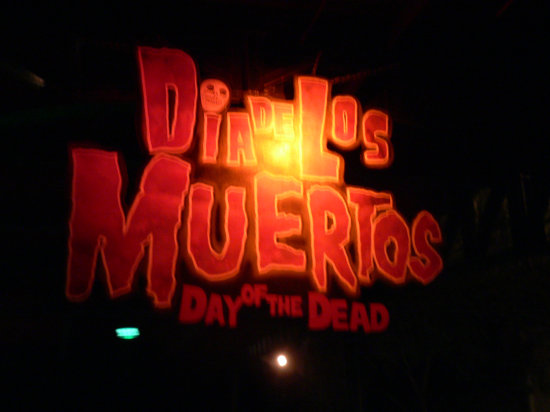 The Dia De Los Muertos 3D maze!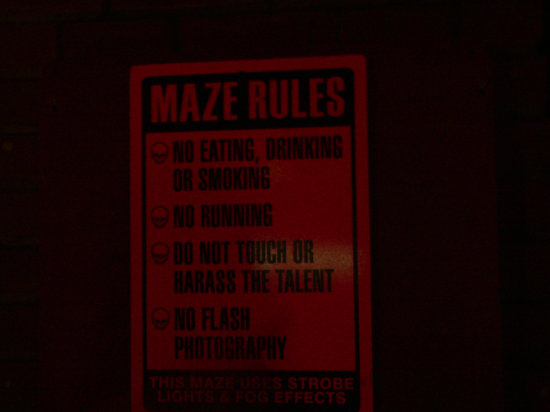 Maze Rules: NO HAVING FUN.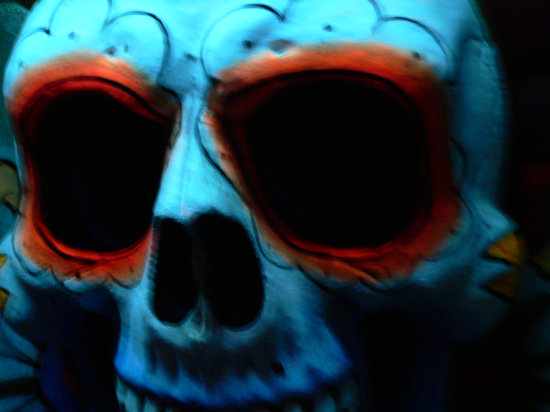 That's a huge noggin!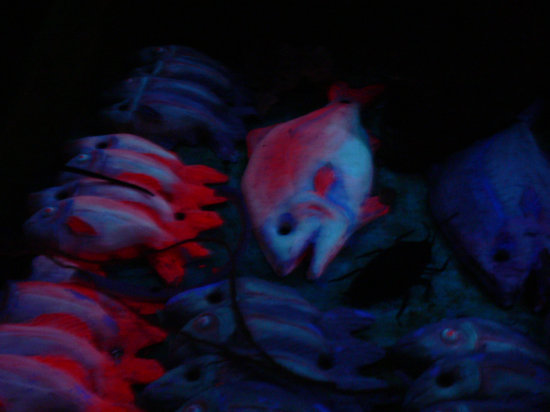 Mmm... 3D fish.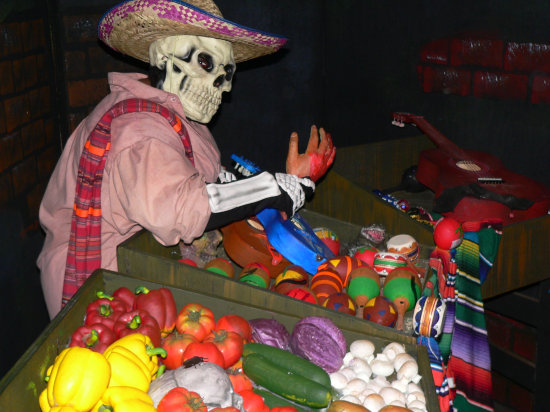 No thanks man, you can keep the severed hand... I'm just here to buy some peppers.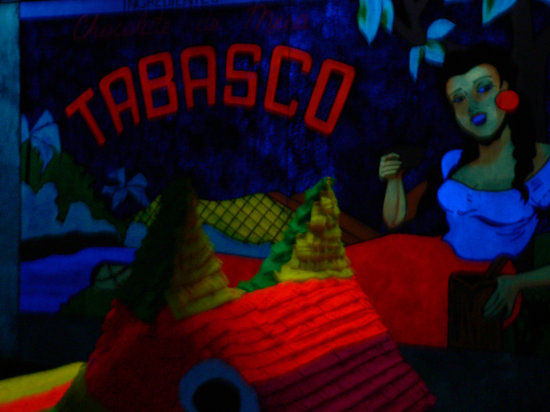 3D TABASCO SIGN HORROR!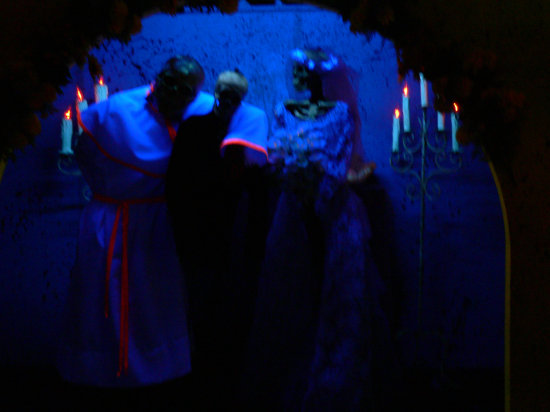 Until death do they part. Ok, so I guess they can go their separate ways now.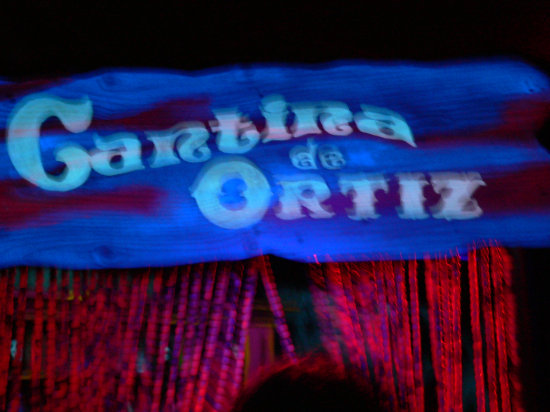 Let's get some drinks in 3D!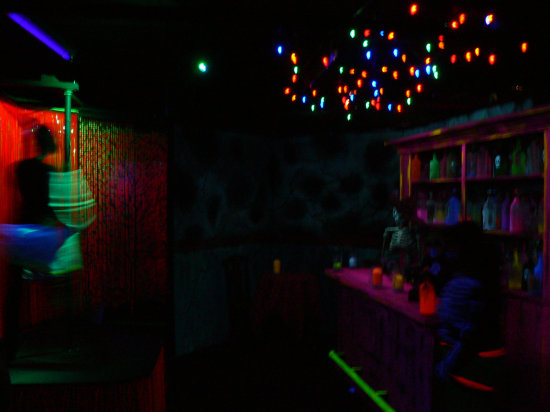 The only drink they had to offer was neon paint, so I had to pass.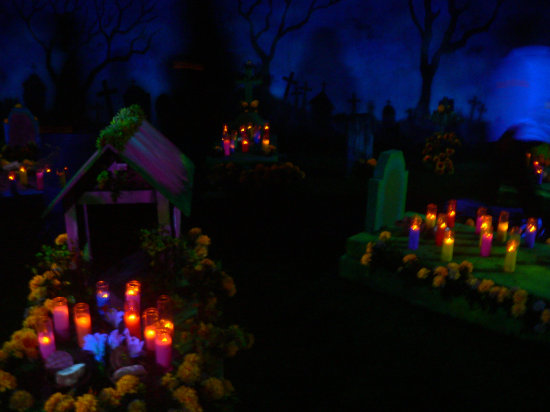 The Dia De Los Muertos cemetery setting was fantastico!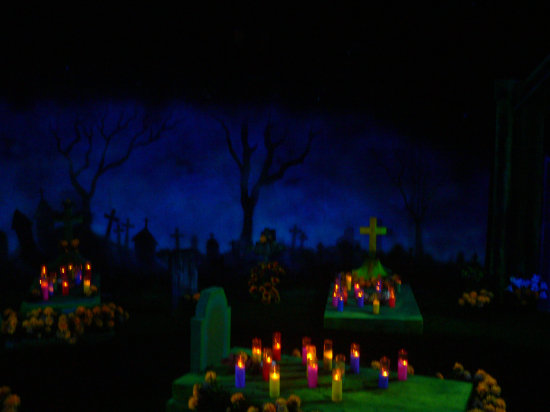 I could've stayed in this room all night.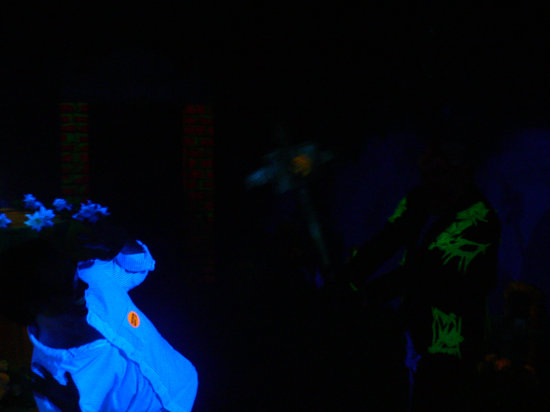 Attacked in 3D!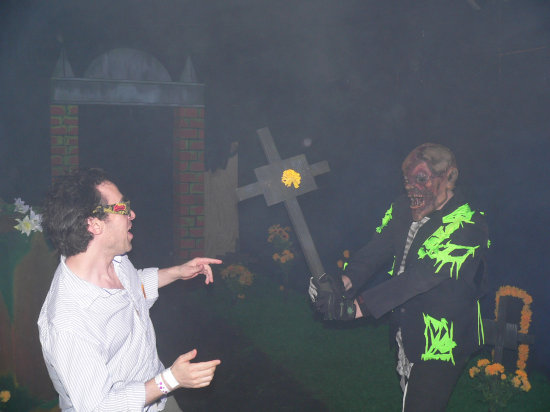 The same attack, but with the lights on!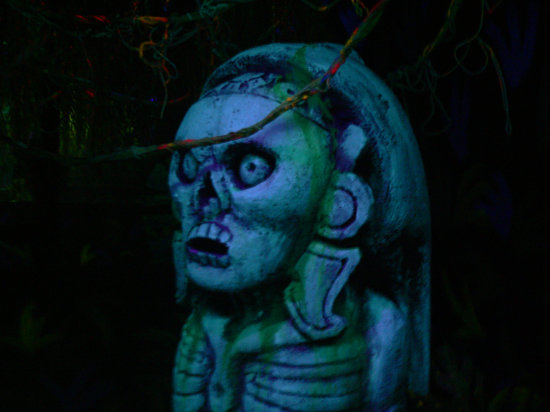 This ancient statue has just put a curse on you. A curse that requires you to look at
more Halloween pictures and then donate hundreds of dollars to this web site.
There are more Knott's Halloween Haunt pics to see!
Click here to continue onward to page 3!