by: -RoG-
...CONTINUED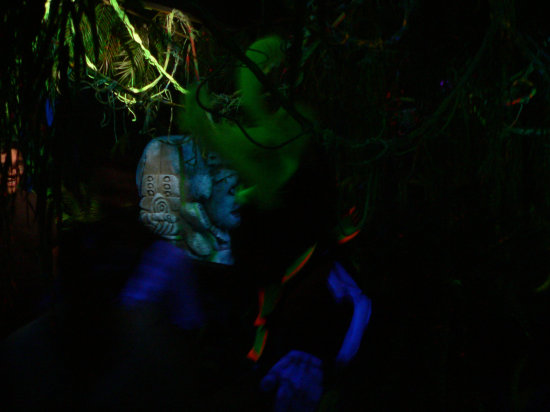 Oh what a tangled web we weave.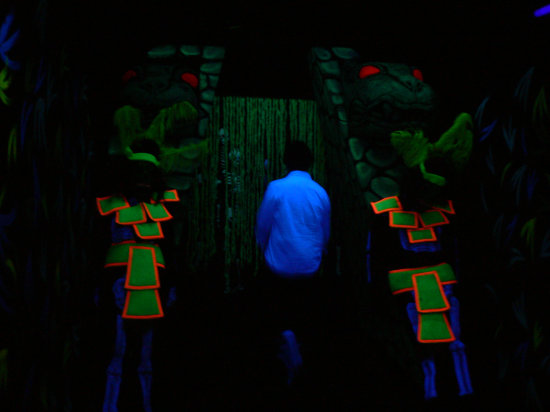 After you!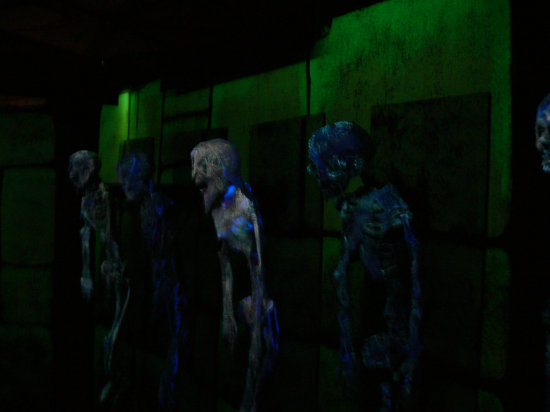 Petrified or Putrefied?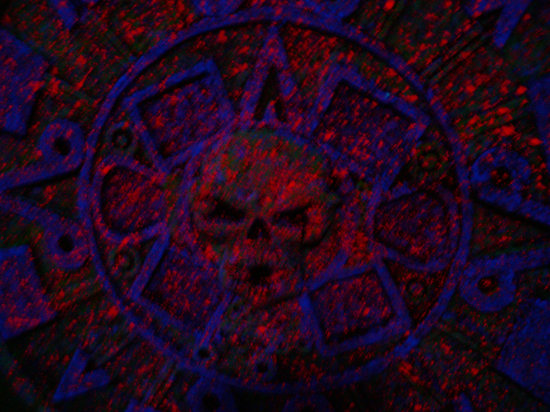 Normally I would turn away from a warning like this, but the neon paint splatters just make it so inviting!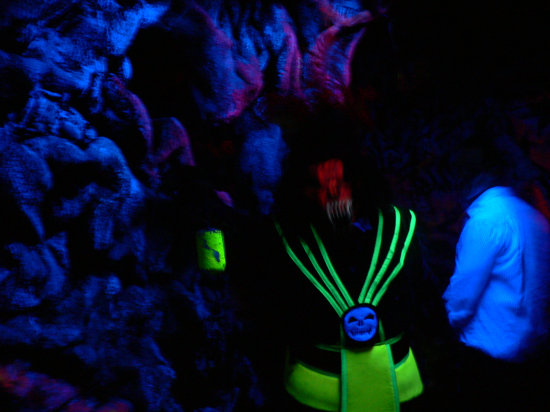 I believe he's going to be a new character in the next Mortal Kombat game.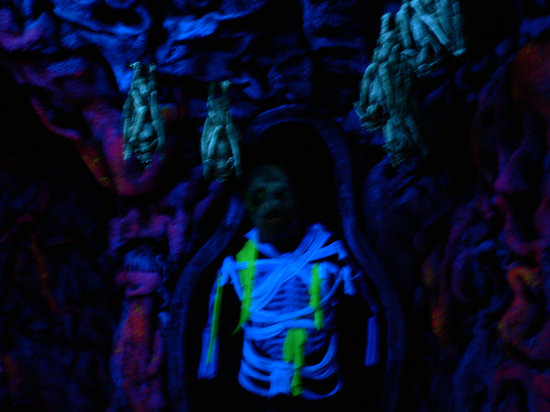 Those vampire bats sucked this skele-mummy dry.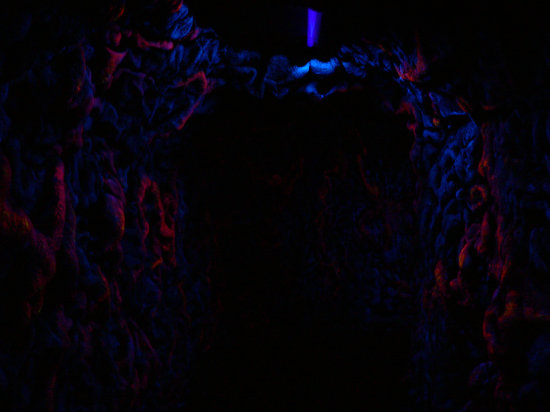 It looks like a painting, but that's actually the dark entrance to one of the next areas in the maze.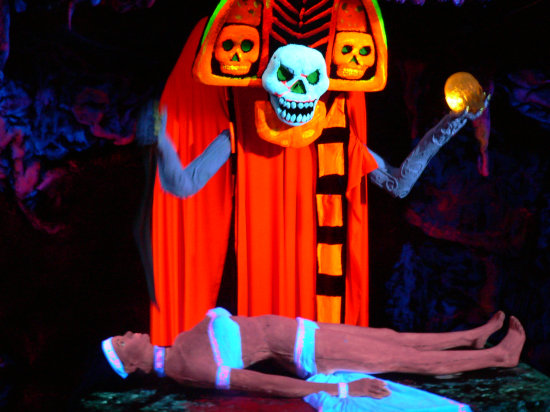 It wouldn't be a proper muertos maze without a ritual sacrifice!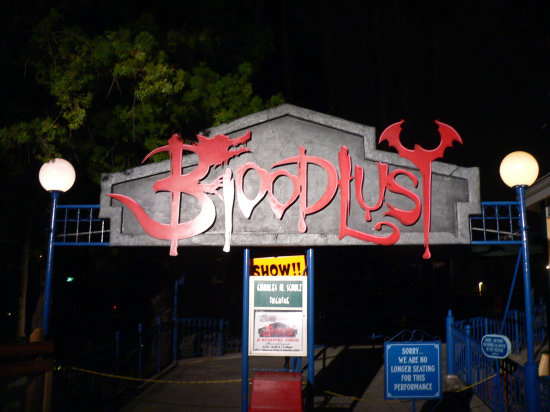 Who doesn't lust for blood?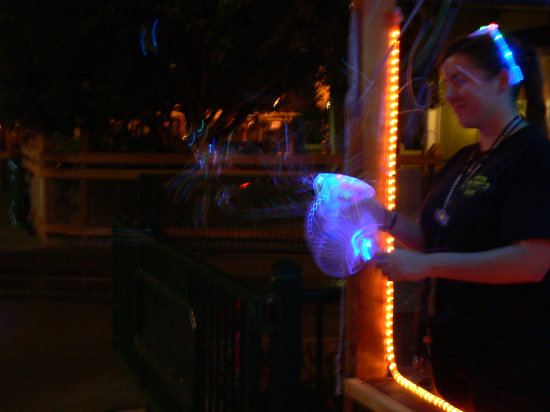 Nothing says "Halloween" like having an employee blowing bubbles all over the place with a fan.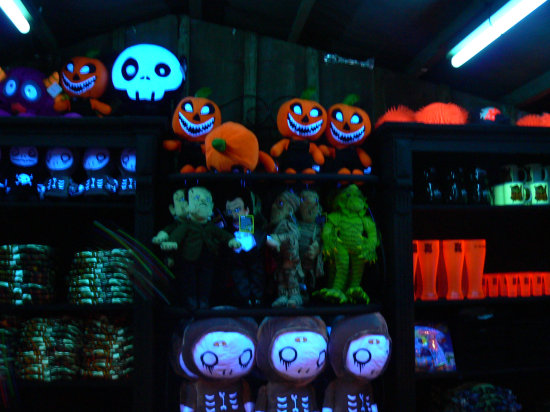 The merchandise looks so much better under the black lights.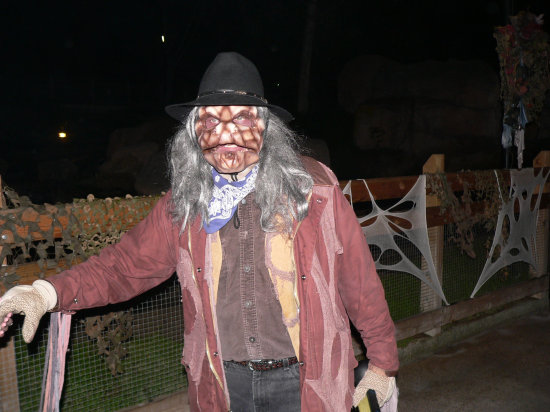 Ain' t no gold 'round here, ol' prospector.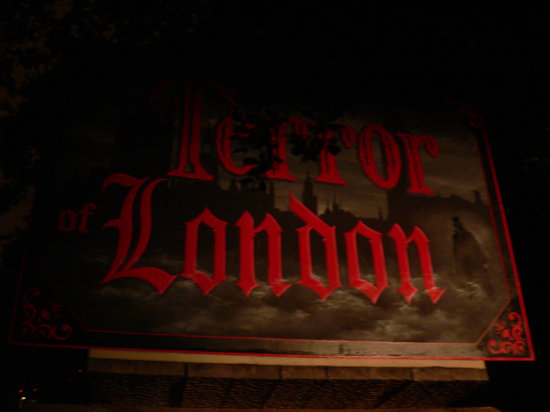 Terror of London. The maze, the myth, the... sign.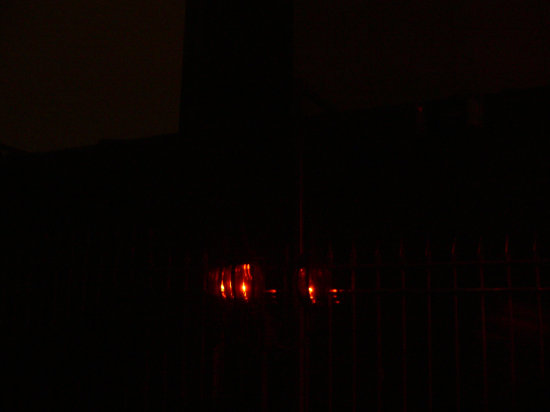 Some candle-lit lanterns barely light our path.

Well at least they appear to serve better booze than the cantina from the Dia De Los Muertos maze did.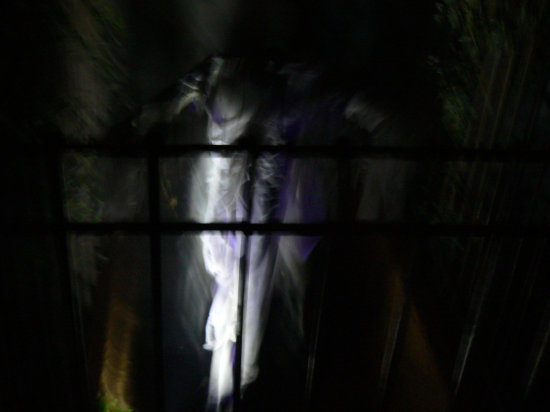 Just somebody freakin' out behind bars... move along people.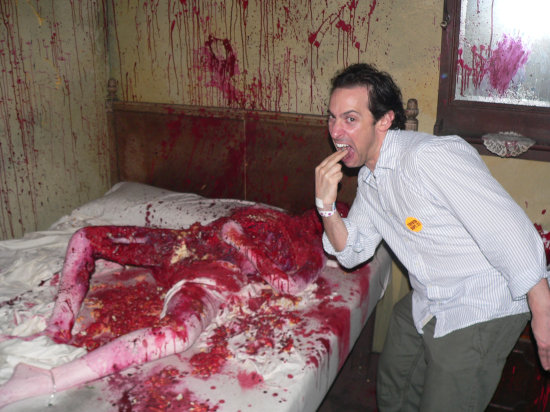 My friend brian thought he was tasting Knott's famous strawberry preserves.
I didn't have the heart to tell him what he was really eating, but this camera flash shows all.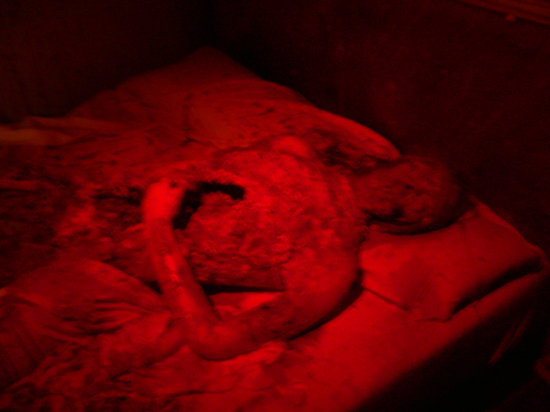 Some spackle should fix up that chest cavity no problemo.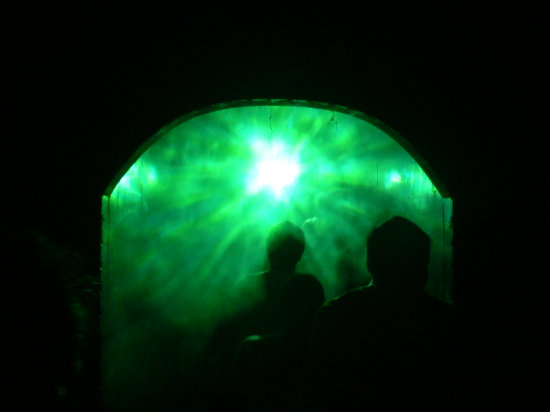 Go to the light, Carol Anne.

I don't believe there's a situation that plasma balls can't improve.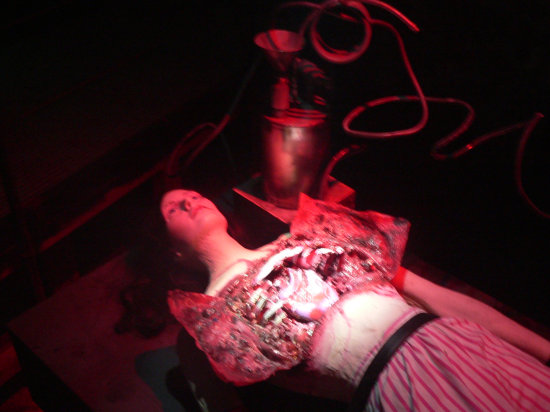 The fastest way to a woman's heart is through her chest cavity.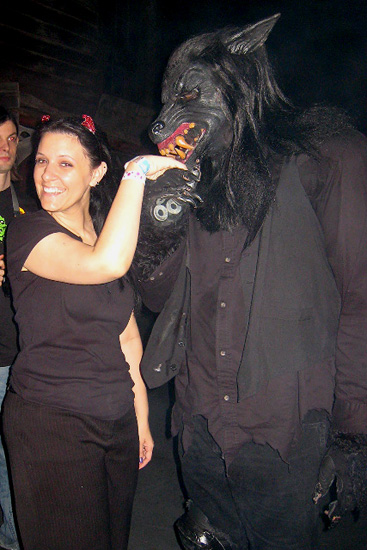 Werewolf Man knows how to charm the ladies.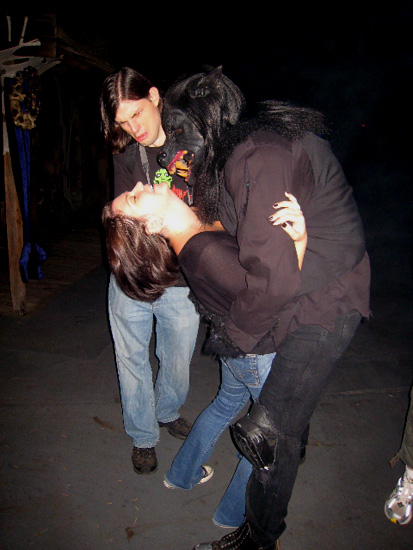 Oh come on! That's taking it too far, Wolfy!
There are more Knott's Halloween Haunt pics to see!
Click here to continue onward to page 4!