by: -RoG-
...CONTINUED

I still want to see a real-life deadly candy apple balloon from the Art of Sketch.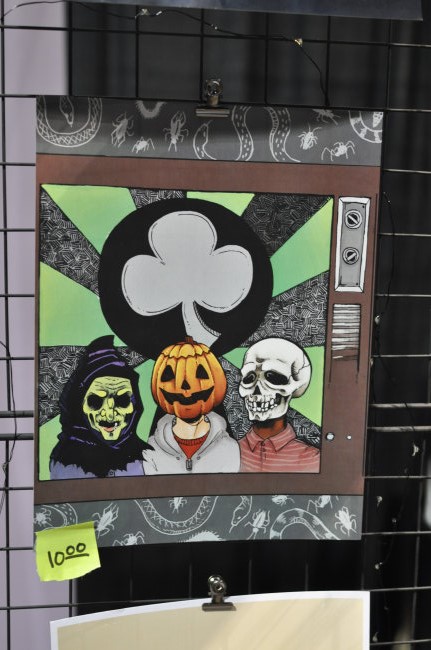 I dig the piece, but they should've made this a horizontal print so they could've fit the entire Halloween III TV set in there.
It looks so odd having it squashed and cut off like that.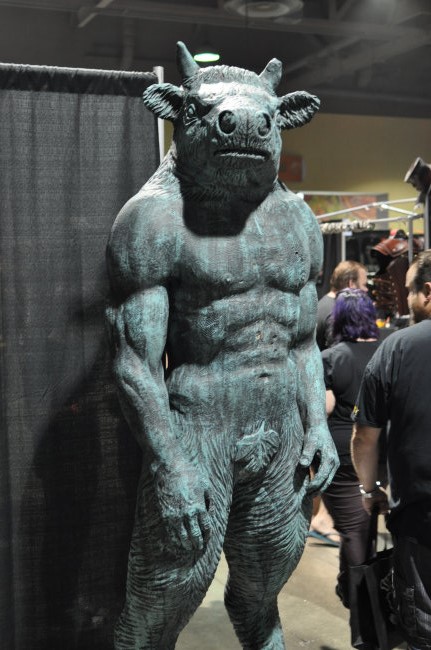 Leaf him alone.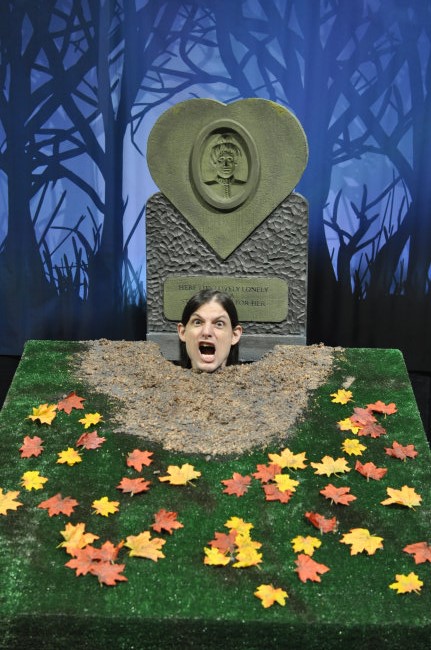 "WISE FROM YOUR GWABE!"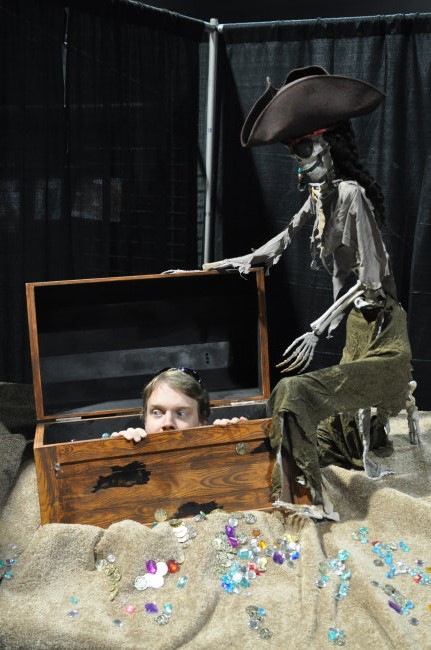 Dr. Boogie will forever be a treasure.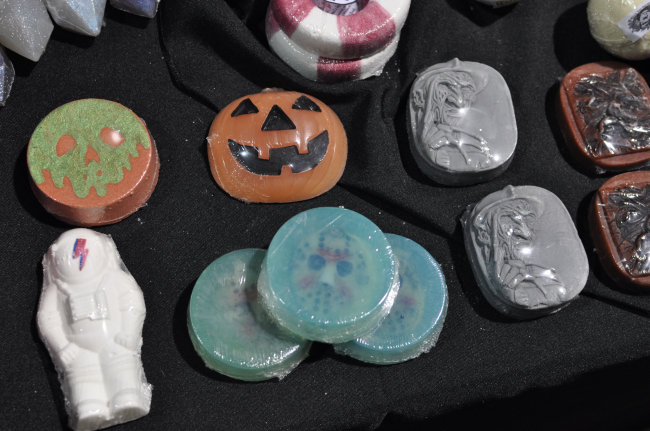 Clever submerged Jason Voorhees candles by Rude & Reckless!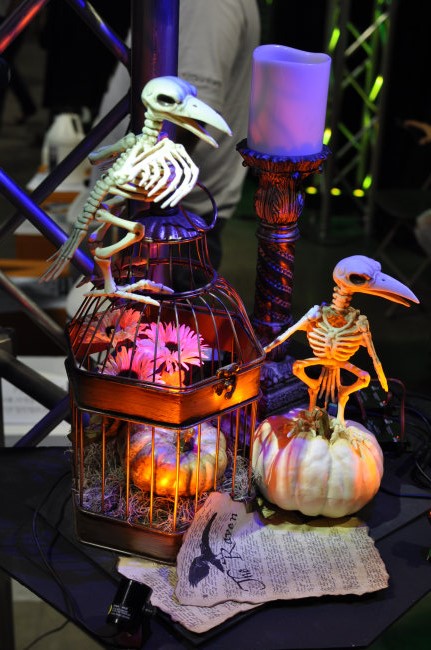 Halloween is for the birds.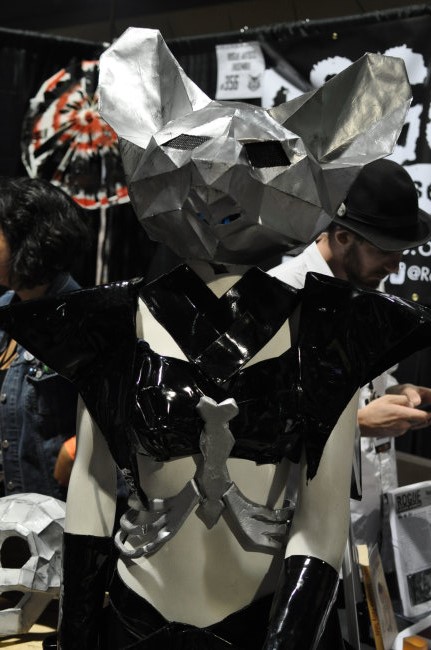 Polygons can be spooky too.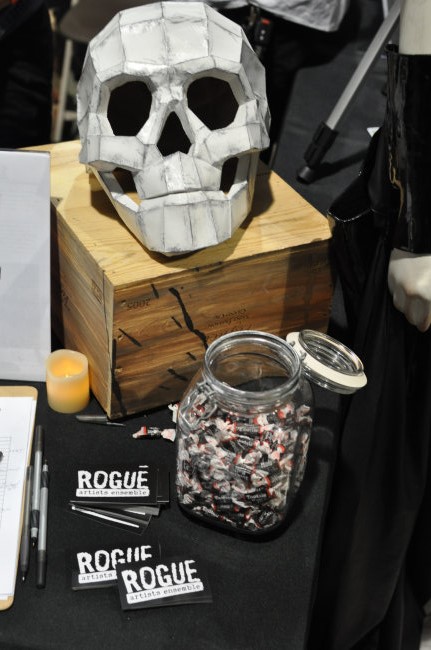 Now all they need to do is use those polygons to make a sculpture of The Bishop of Battle!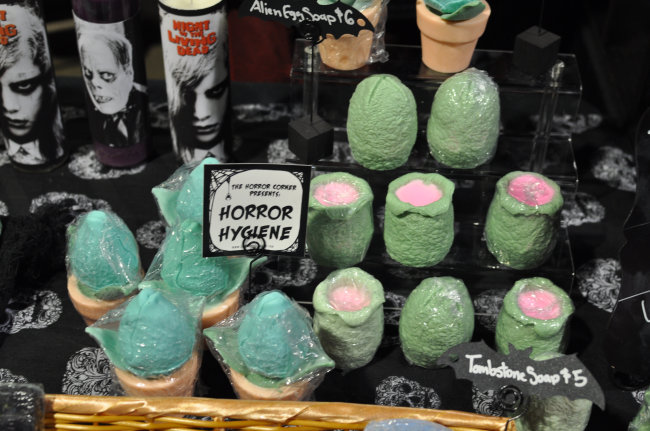 Audrey II and Alien egg soaps from The Horror Corner!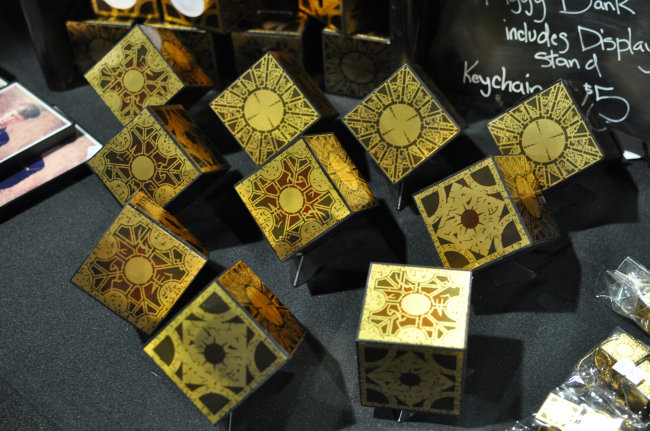 The Horror Corner clearly isn't afraid of cenobites either.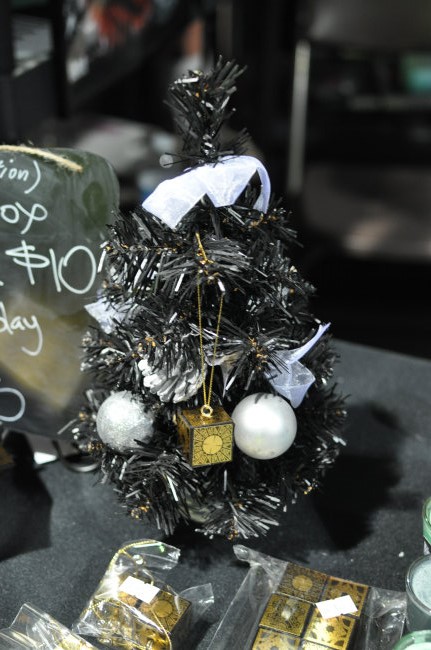 Who wouldn't want to adorn their tree with a Hellraiser puzzle box?
Pain? I'll show you pain, Santa.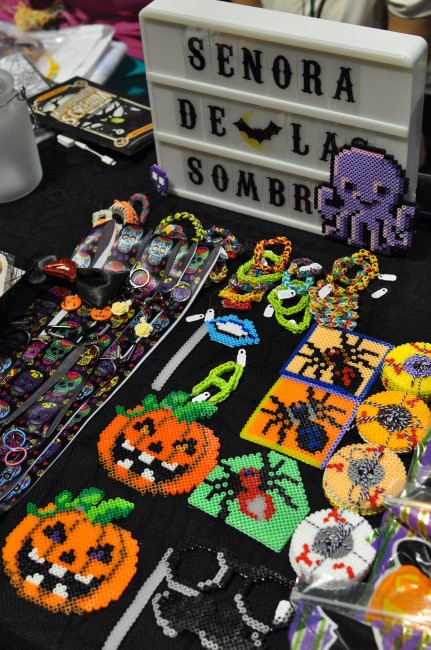 Halloween pixel bead goodies by Senora De La Sombras!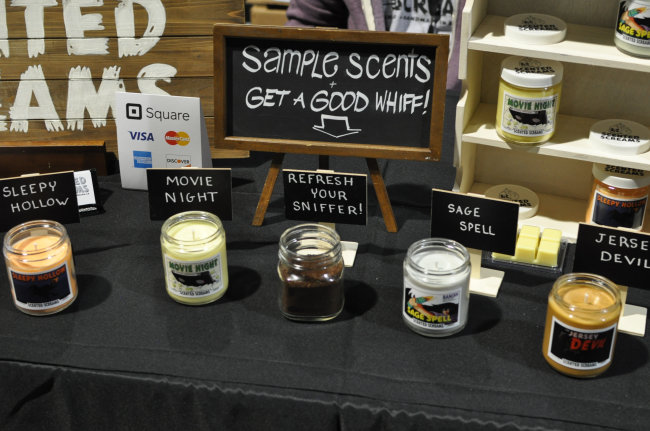 And who wouldn't want to smell the Jersey Devil?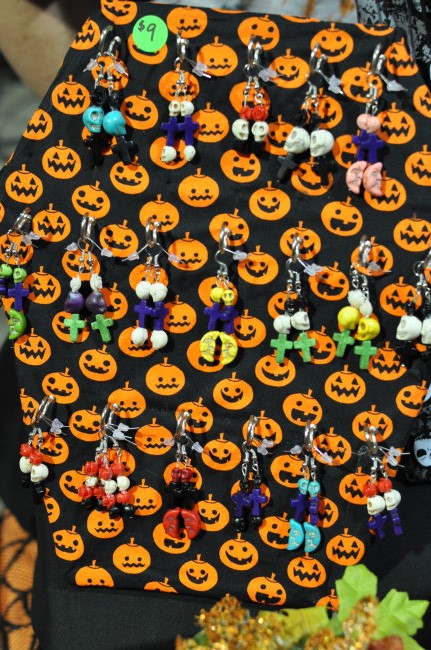 Loved this little Halloween earrings display.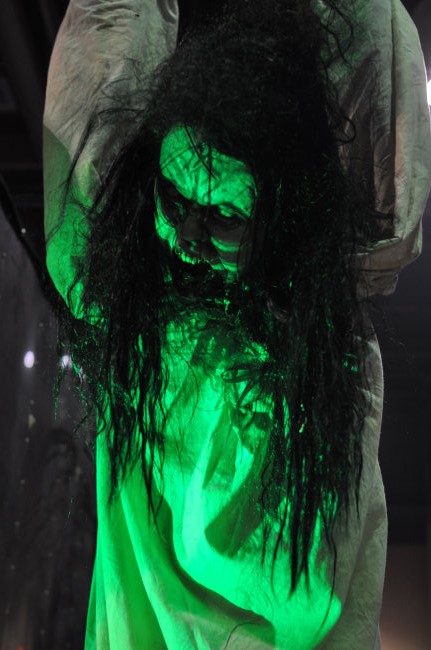 Call a priest!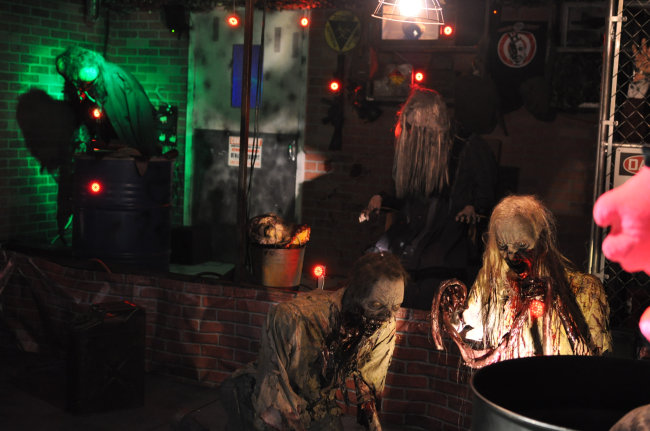 The Zombie Shooting Range. It's nice they have it 'n all, but it shouldn't be near the other exhibitors.
It should be kept in a completely separate room, because it's super loud and the other nearby exhibitors hate it as a result.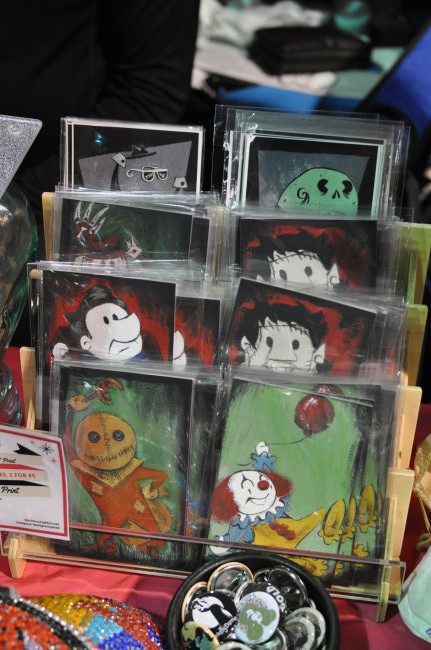 Cute lil' horror prints from Stark Graving Mad.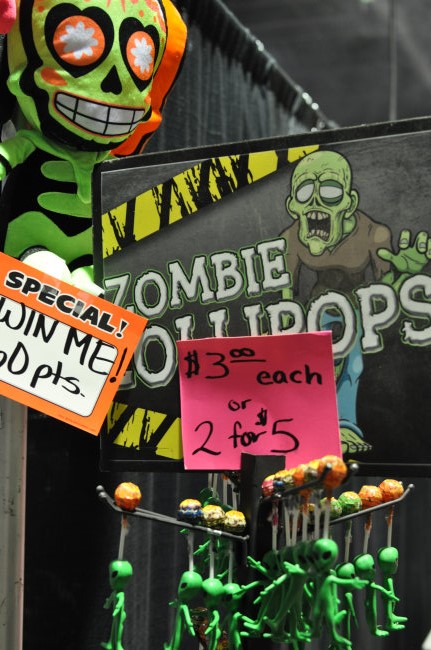 Those aren't Zombie Lollipops - they're clearly aliens.

Happy to snag a free photo from our pals at Sinister Pointe!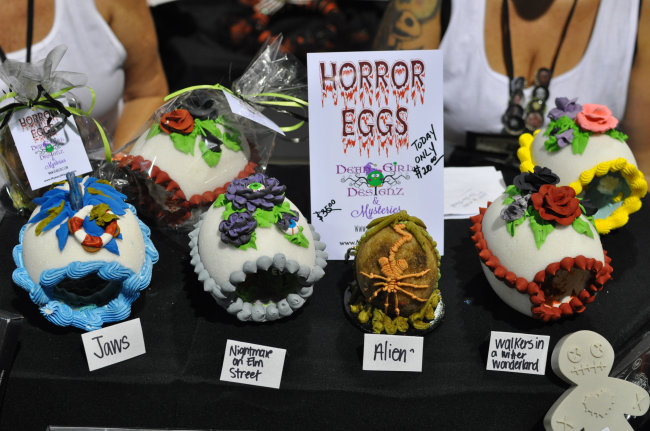 And now for something completely random: Horror Eggs by Dead Girlz!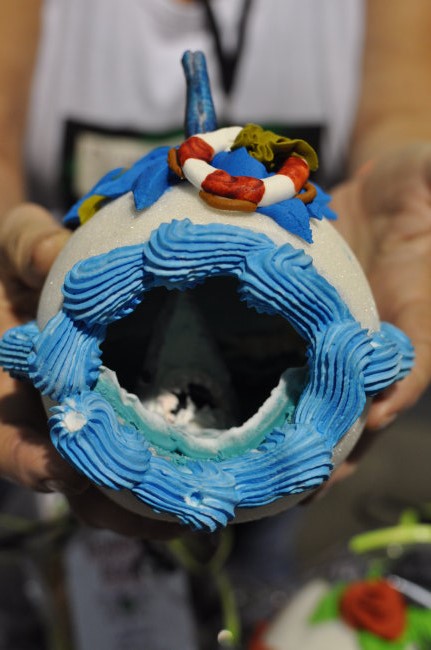 Each egg contains a small scene inside it. Shown here is JAWS breeching the surface.

Walkers from The Walking Dead.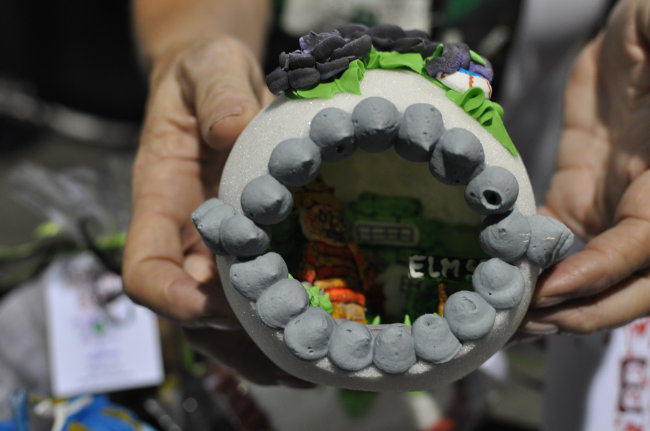 And my personal favorite, Freddy hanging out on Elm Street!

I totally should've picked up that lil' Sam.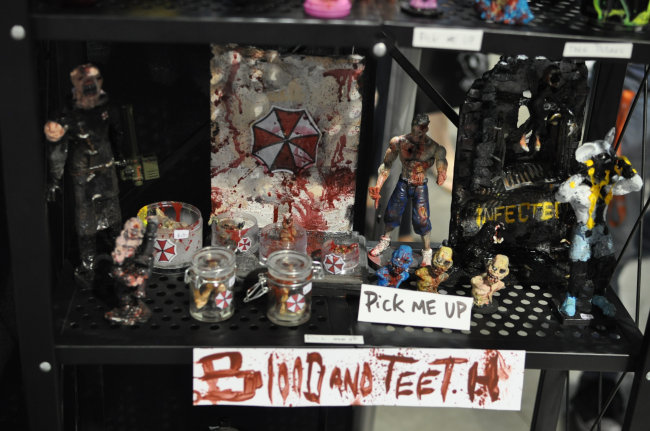 Love their Resident Evil tributes too.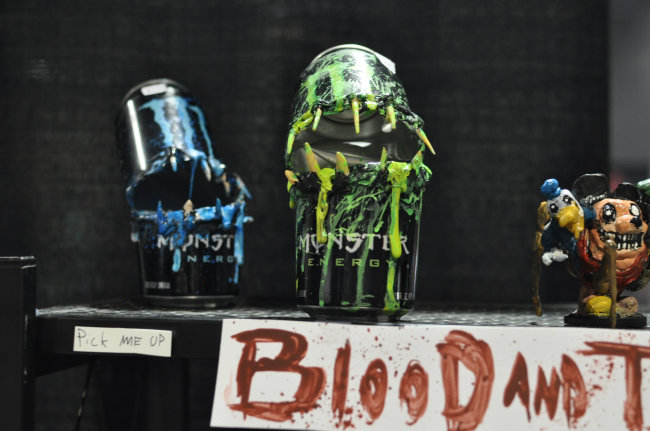 And this Monster Energy cans turned into actual monsters gag never gets old.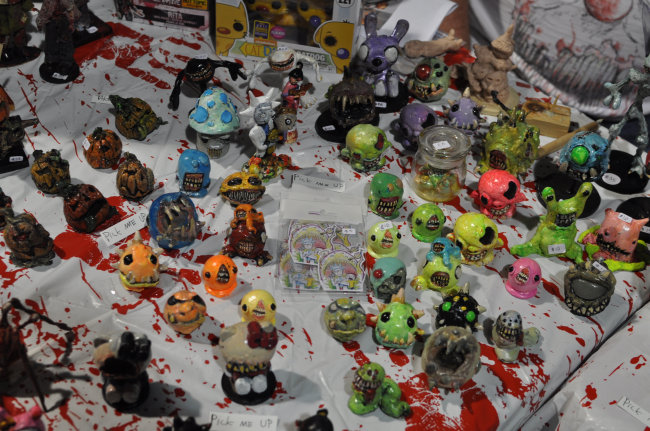 These should be mass produced and sold in toy stores.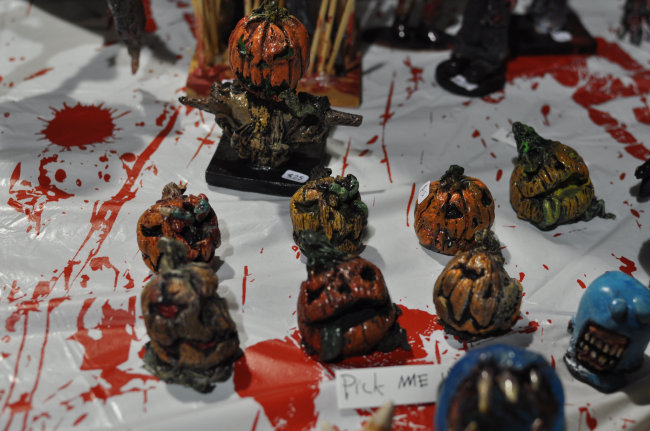 My kinda pumpkin patch!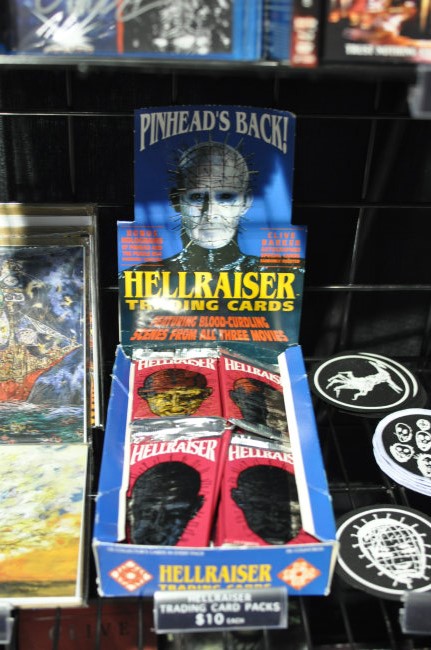 While these old Hellraiser trading cards are fairly hard to come by, $10 a pack is definitely far too pricey.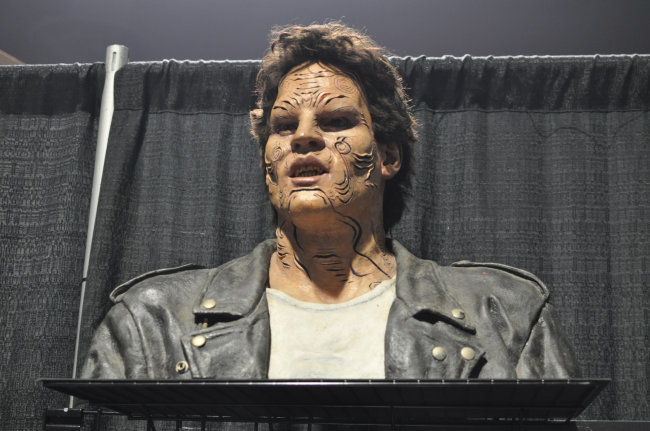 Nightbreed!

Who's afraid of the big bad wolf?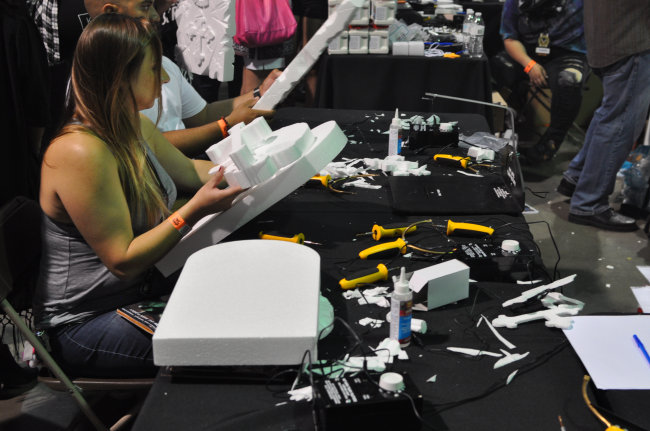 Making styrofoam tombstones, just like the ones Re made for Grave Chase. Halloween crafts rule.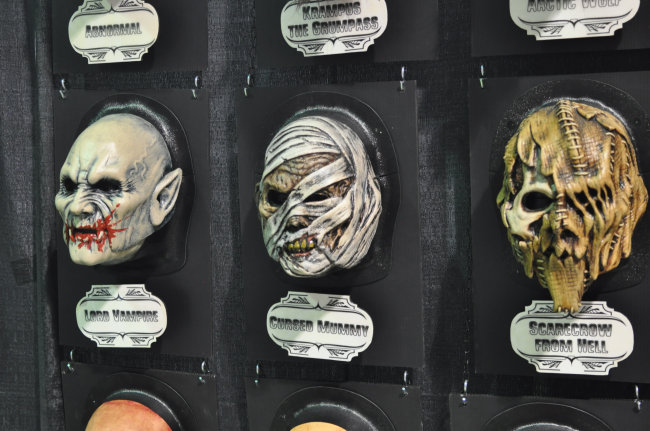 Mad Monster Masks with moveable jaws for that added element of realism!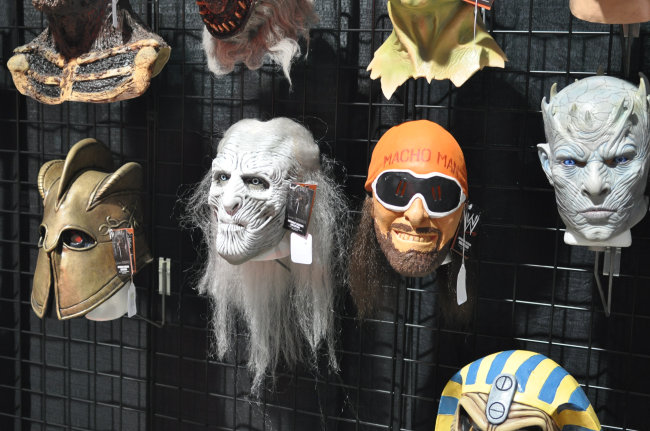 Spoiler Alert: Macho Man Randy Savage will join the White Walkers in the final season of Game of Thrones!
There are more photos from
Midsummer Scream 2017 to see!
Click here to continue onward to page 5!