by: -RoG-
...CONTINUED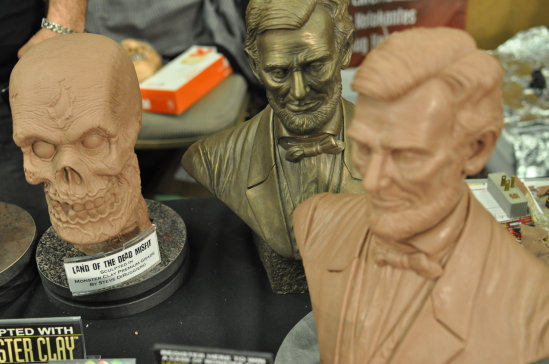 Abe Lincoln and zombies... together at long last.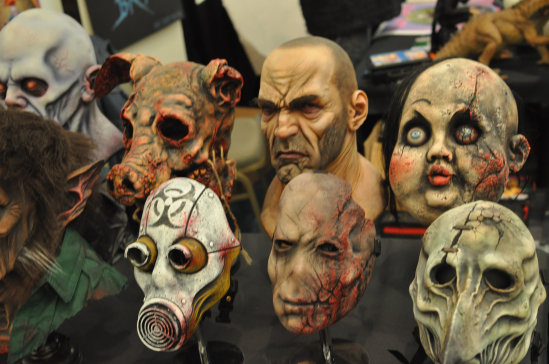 More spooky masks.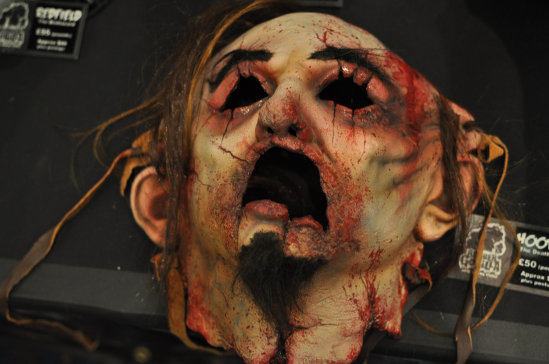 Ever wanted to wear somebody's face? Now you can do it legally.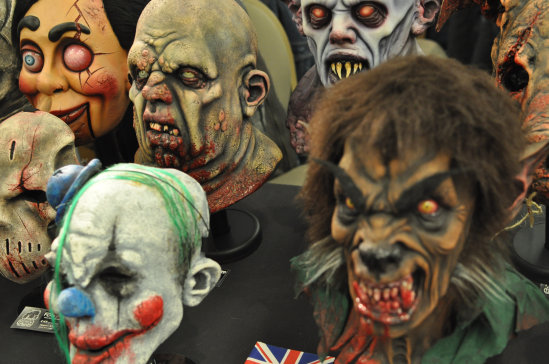 More masks...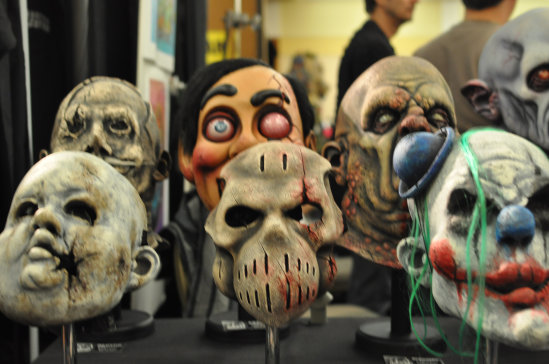 ...and more.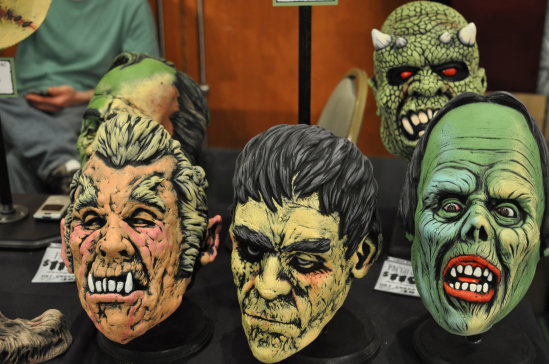 Now these masks were really badass. They were painted just as they appeared in old horror comic & magazine ads!

One of Pinhead's favorite cenobites still chattering away alongside some other masks.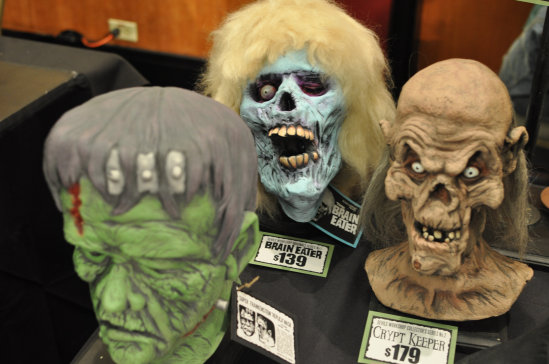 Brain Eater has a wicked hairdo.

Notice there aren't any crows nearby. I guess it's working.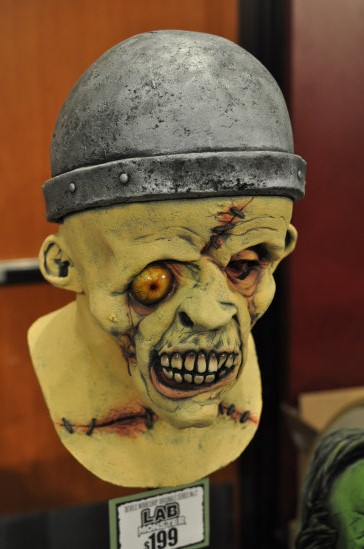 Mad scientists are still trying to perfect the art of scar-free monster making. Looks like they've got a long way to go.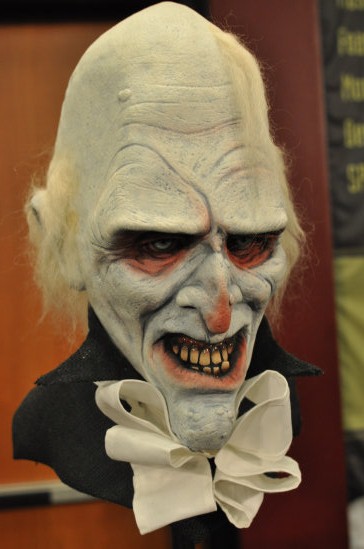 Such a posh gent!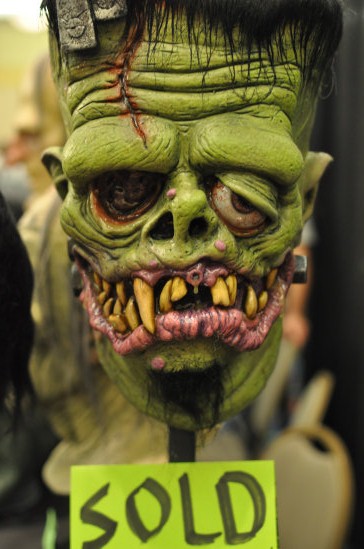 SOLD indeed.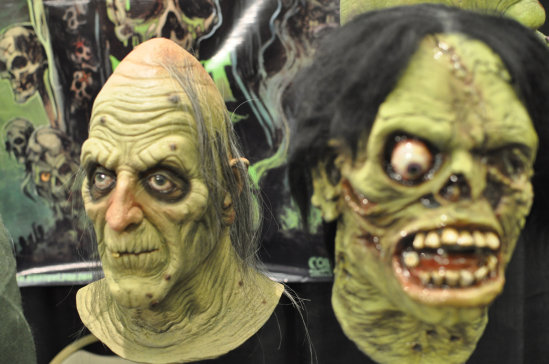 I'm pretty sure the guy on the left ate the other guy's eyeball.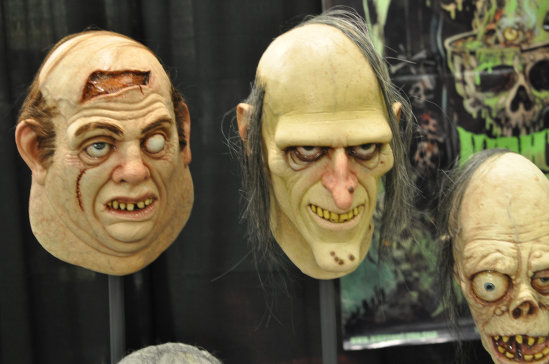 Think happy thoughts.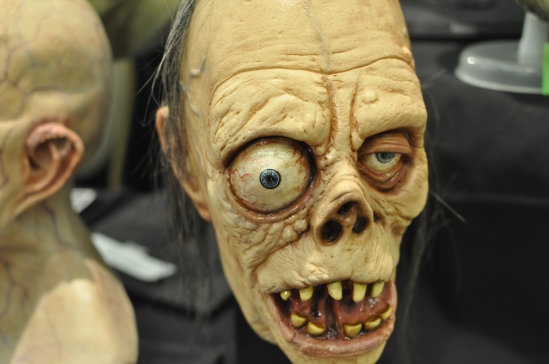 Never go to Tijuana for lasik surgery.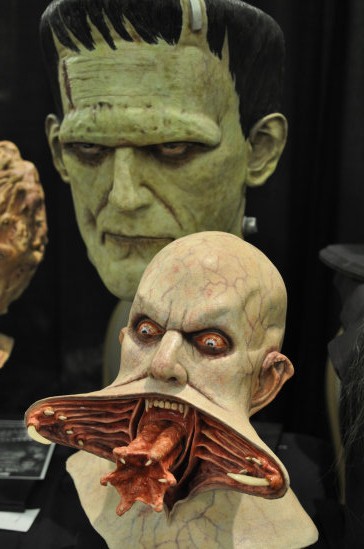 Open up and say "ahhhh!"

Antiques.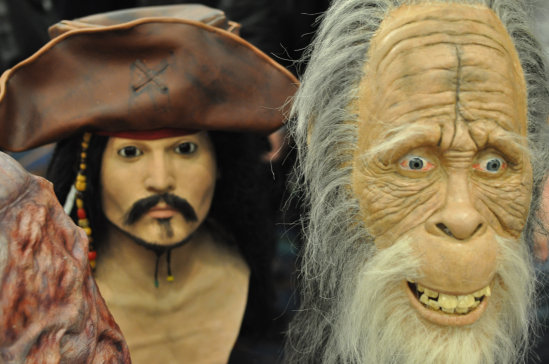 Jack Sparrow and Harry & The Hendersons? I smell an awesome new family movie in the works.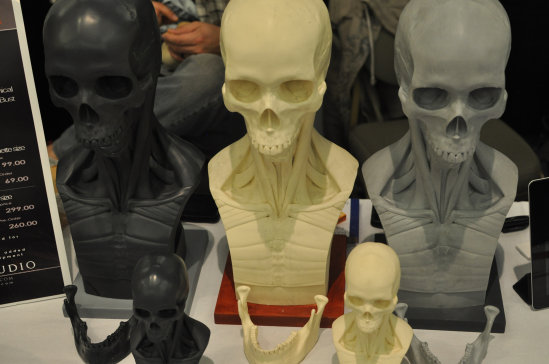 Choose a shade.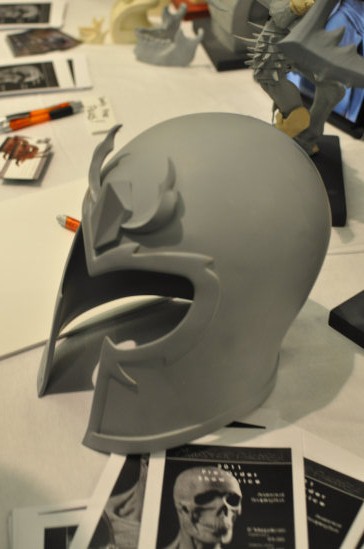 A magneto helmet made out of clay? It probably won't be quite as effective against Professor X.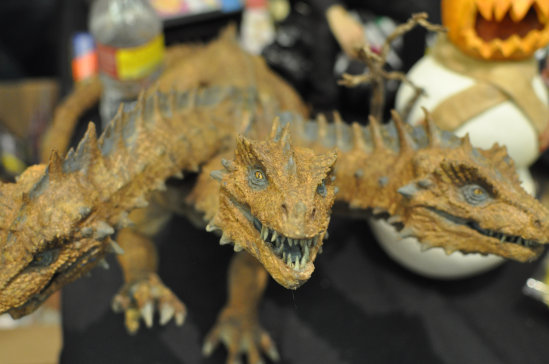 Two-headed dragons aren't as rare as you'd think.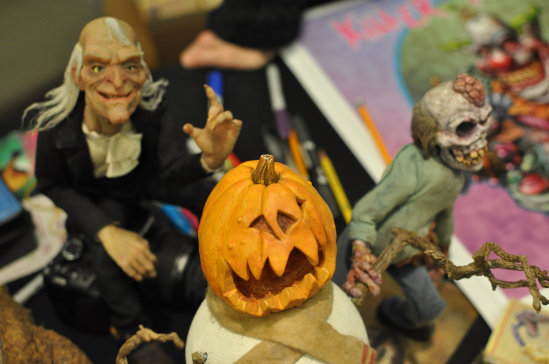 The Chiodo Brothers are ready for Halloween.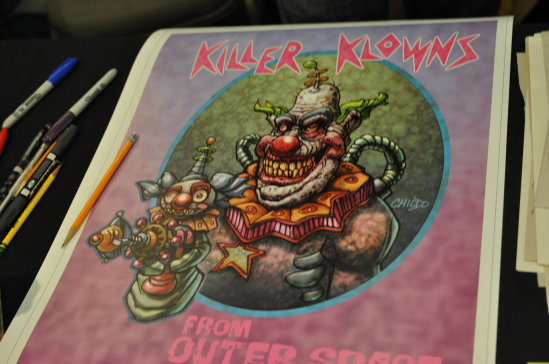 Killer Klowns from Outer Space. Will they ever get old? The answer is NO.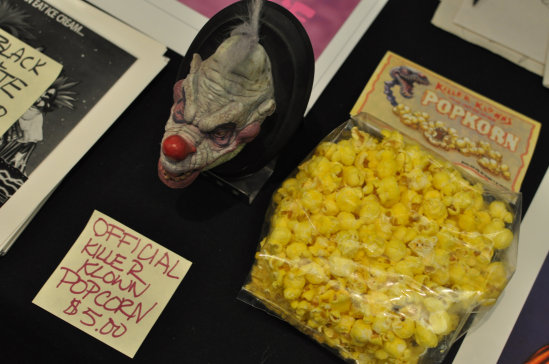 Just don't eat the Killer Klowns popcorn. Trust me on this one.
There's much more Monsterpalooza madness to see!
Click here to continue onward to page 5!