by: -RoG-
...CONTINUED

There was plenty o' jewelry available, and as you can see, Death is always in fashion.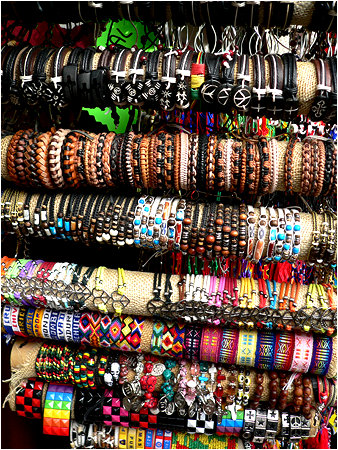 I think the rainbow bracelet on the bottom left was inspired by Tetris blocks.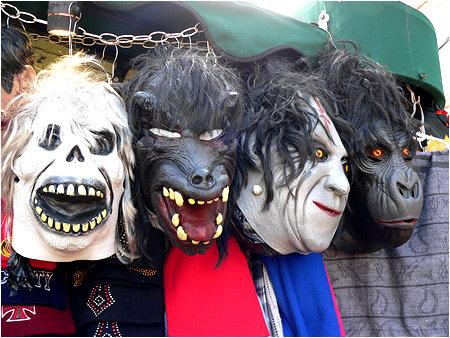 As you can see, there are other masks available if Mexican wrestling ones aren't your cup o' tea.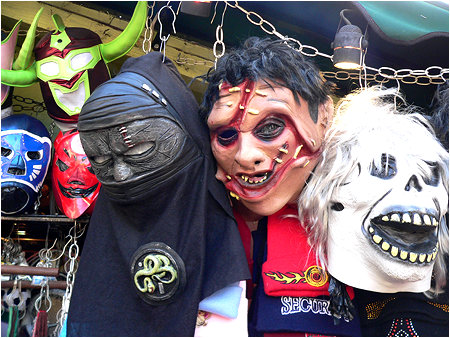 He may be all sliced up, but Leatherface still looks oddly happy.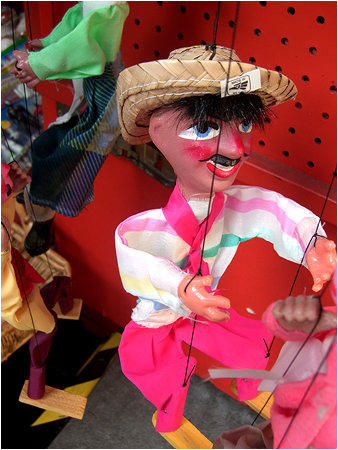 Are you the puppet or the puppeteer? I know... I JUST BLEW YOUR MIND.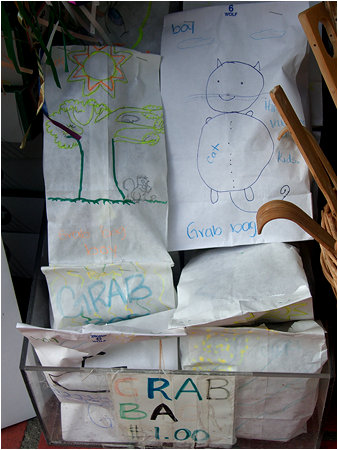 I really meant to buy some of these grab bags before I left, but it slipped my mind.
Guess I'll have to make another trip back to Olvera Street to uncover what's in these bags.
Gotta give the shop owners kudos for taking the time to decorate the bags (or forcing their children to).

This is what authentic ninja outfits look like.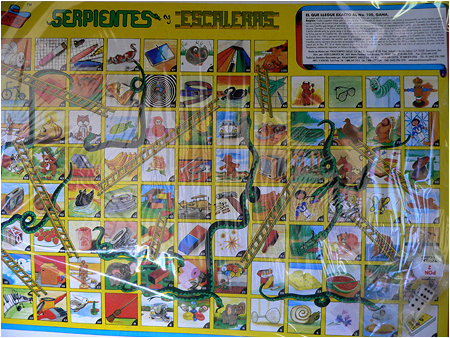 Anybody up for a game of Snakes & Ladders?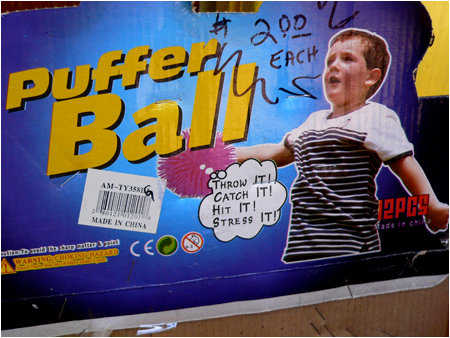 It's hard to read but the box cautions you to "avoid the sharp matter & point".
What the hell are they putting into these puffer balls!?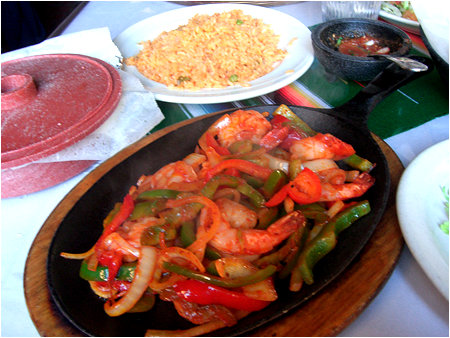 Fajitas es muy delicioso!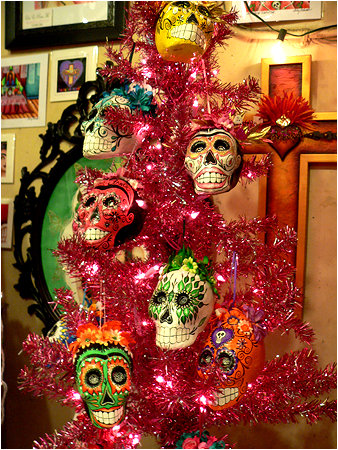 Your Christmas tree will never look this good.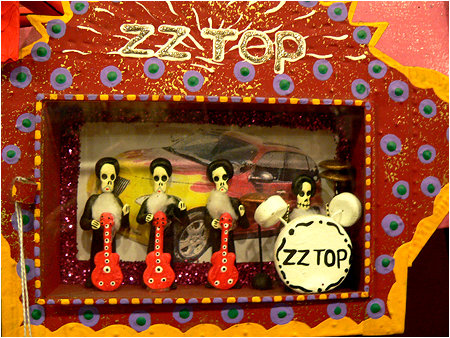 It's good to know that their beards will continue to thrive in the afterlife.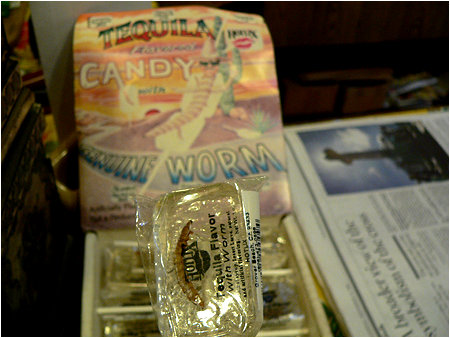 I think I'll stick with regular lollipops.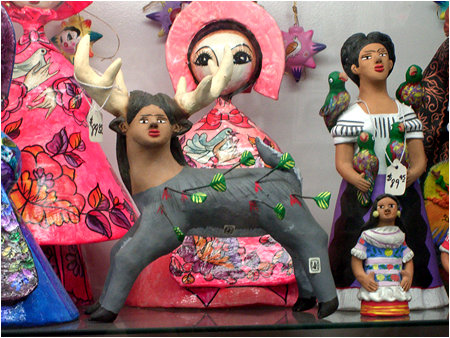 I've had many nightmares in my life. Rarely do I get to see them live and in person.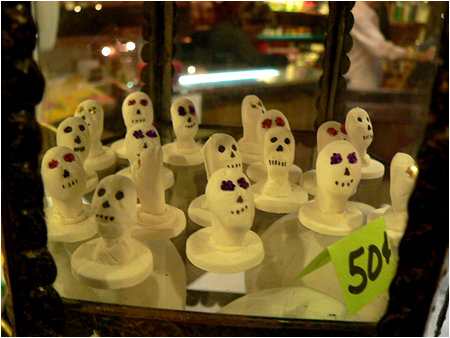 Skulls for 50 cents. What a deal!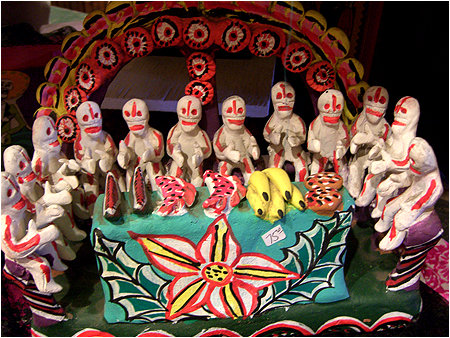 This is how the Last Supper would've looked if it was awesome.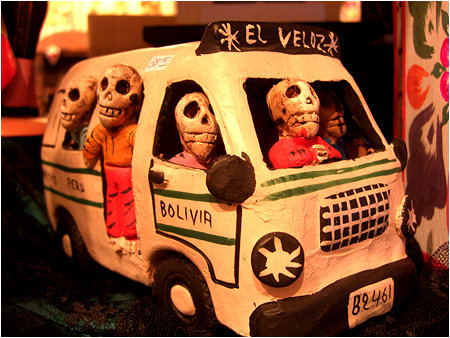 All aboard the happy van to Bolivia!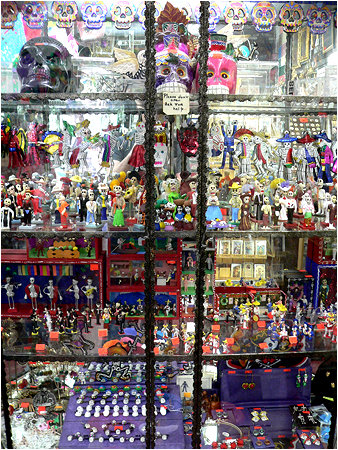 Dia De Los Muertos is represented in this display case like a rainbow of undead awesomeness.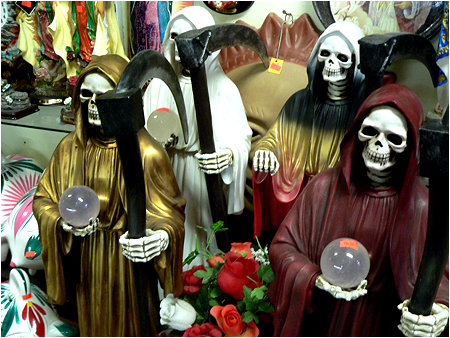 Don't fear the reaper... fear an army of reapers with scythes and balls.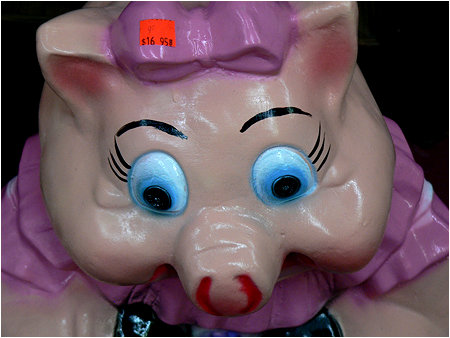 Hey pig.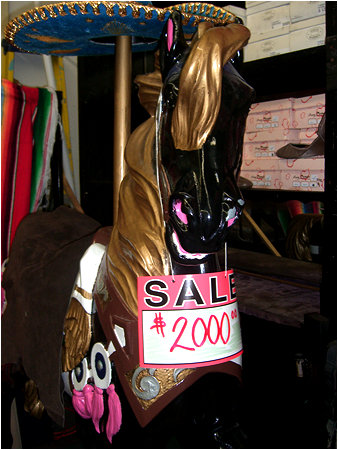 $2000 for a ferris wheel horse sans the ferris wheel? NO.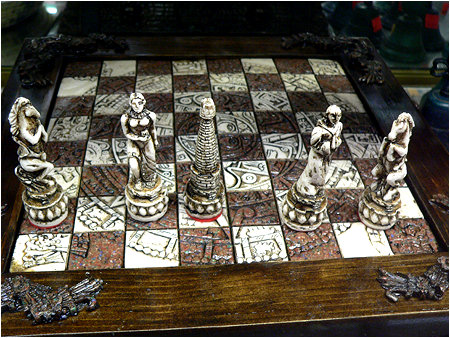 I can always appreciate a nice hand-carved chess set.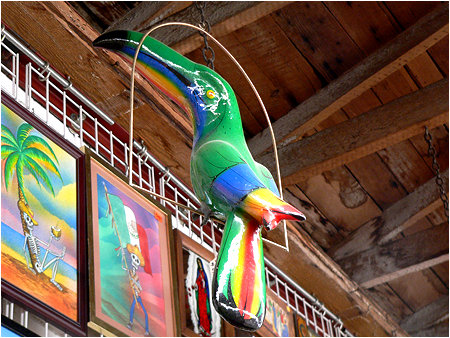 Suddenly, I feel like a bowl of Fruit Loops.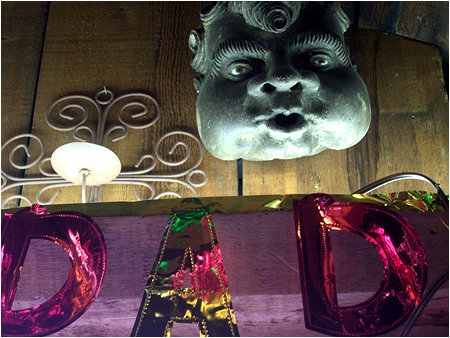 Yes... dad.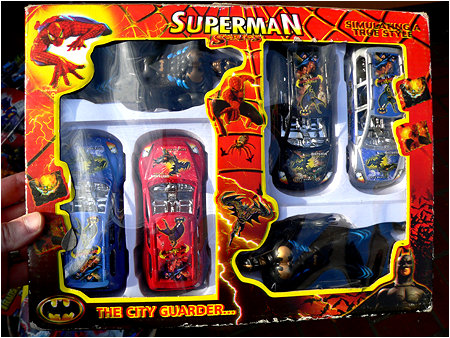 From here on out Spider-Man and Batman will be known as...
SUPERMAN: THE CITY GUARDER!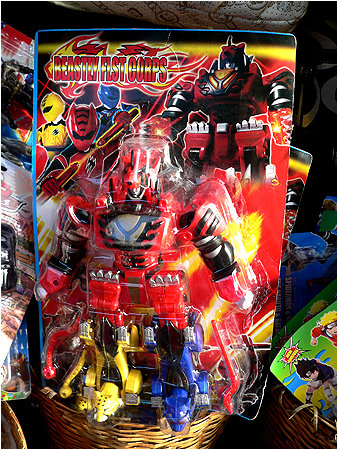 Beastly Fist Corps? BEASTLY FIST CORPS!? That's gotta be the greatest toy name I've ever heard of!
BEASTLY FIST CORPS!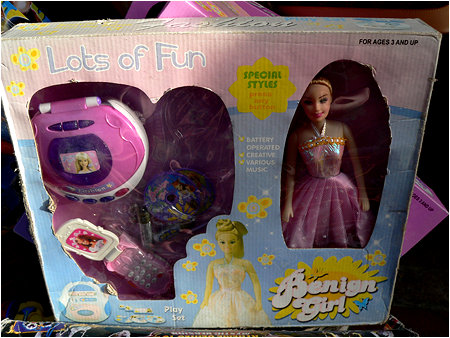 Benign Girl. Well... I... guess it's good she's cancer free?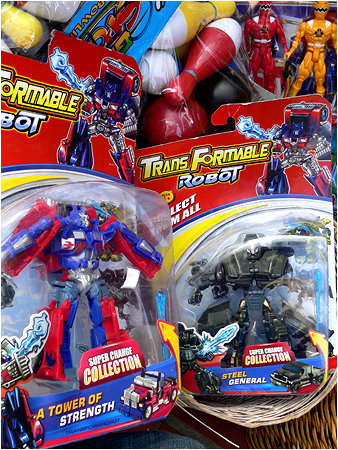 Transformers? No. Transformable Robots? Yes.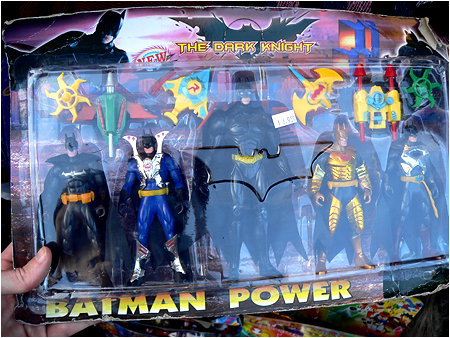 When you need every absurd version of Batman ever produced, look no further than the Batman Power action figure set!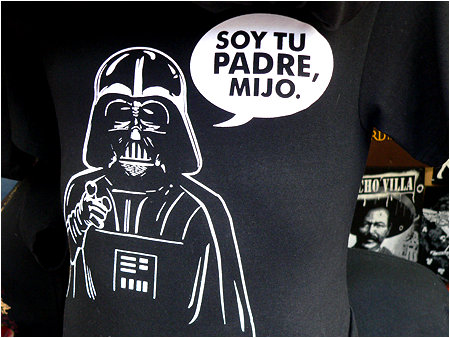 Viva Vader!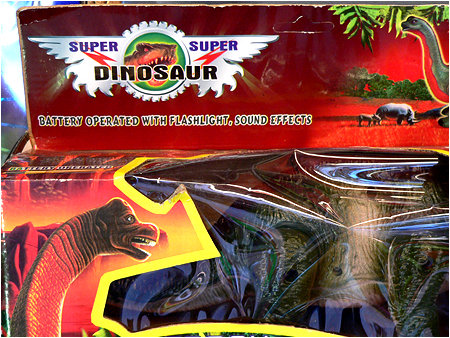 This isn't just a super dinosaur... it's a SUPER SUPER DINOSAUR!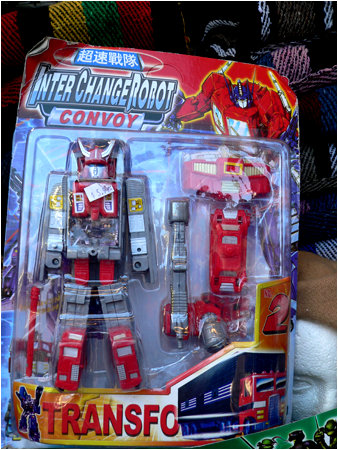 This package is glorious. Not only is the Transformers name covered up by Prime's truck at the bottom, not only is it called an InterChangeRobot Convoy, not only is Optimus plastered all over the package... but this toy looks NOTHING like Optimus.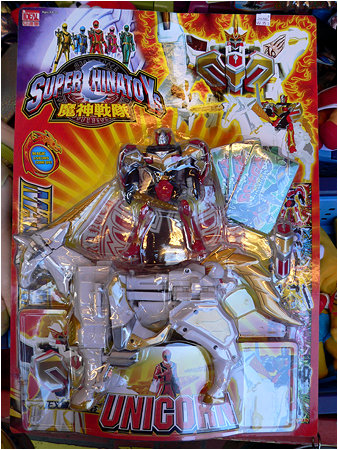 Super China Toys proudly presents: The Transformable Unicorn!

All album covers should be this impeccable.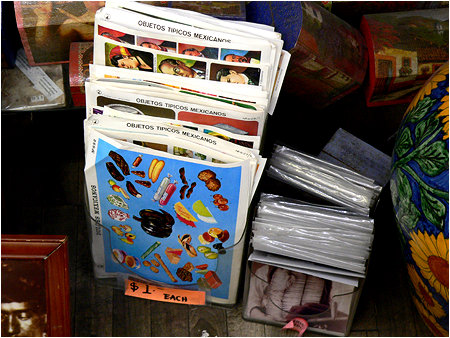 I was really excited to find a fresh bath of Mexican Monografias.
Unfortunately, none of these covered anything controversial like the ones I've reviewed in the past.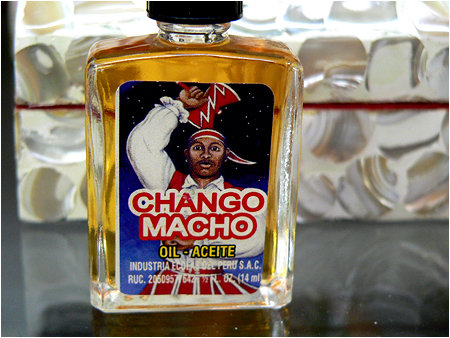 I think we have ourselves a new contestant in the ongoing battle for world's finest cologne.
And with the Chango Macho bottle, our little tour of the sights of Olvera Street has come to an end. I'll definitely be going back there sometime (I do have some $1 mystery bags to pick up after all), and I highly suggest all of you check it out in person if you're ever in the Los Angeles area. Vamos amigos!
Have any questions or comments about this piece?
Email -RoG-