by: -RoG-
(4/18/12)
...CONTINUED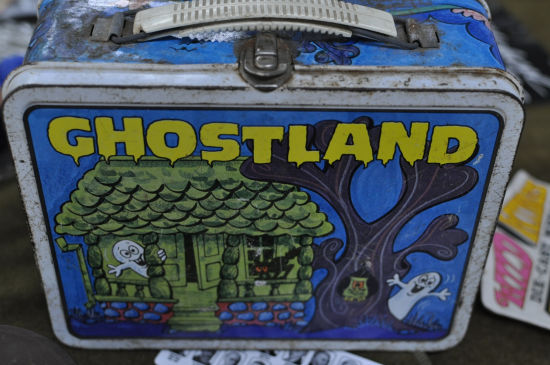 This old Ghostland lunchbox actually had a built-in board game on the back, but the spinner was sadly busted.
Still really cool to see it though.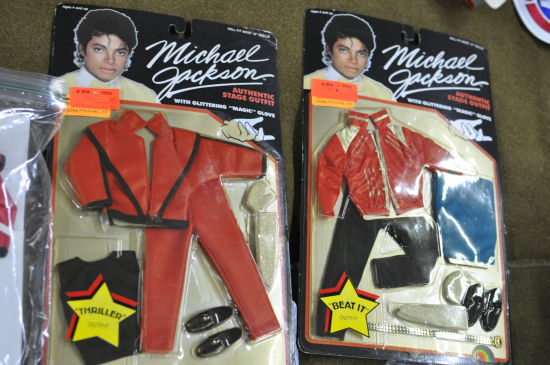 A set of vintage "Thriller" and "Beat It" stage outfits for Michael Jackson dolls.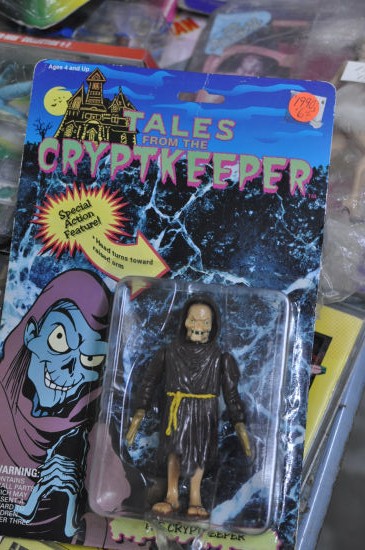 It's the same Cryptkeeper toy I've been seeing for sale at the Rose Bowl Flea Market for years now.
I love the Cryptkeeper, but I haven't bought this toy cuz a) it's been sunbleached and b) I'm curious if it will ever sell.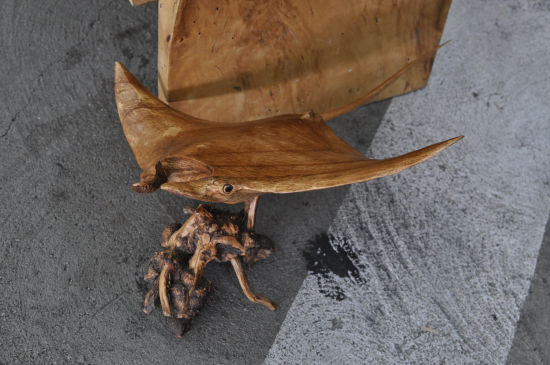 You know, before I came to the PCC flea market, I never knew I knew I needed a carved wooden stingray.
Now I do.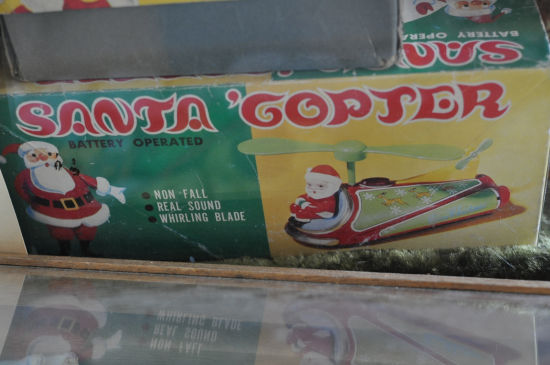 A holiday legend debunked!
Santa doesn't deliver your Christmas presents with the assistance of some magical reindeer.
No, he's flies to your house and drops off the presents from his Santa 'Copter!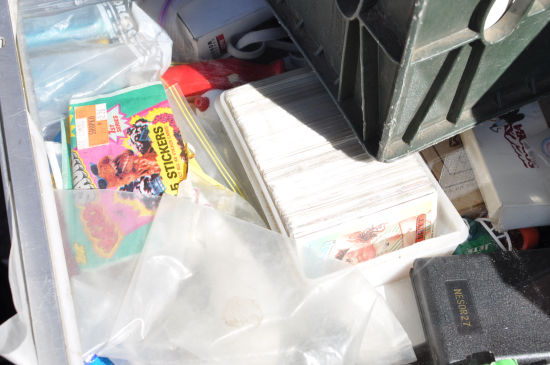 I noticed a package of Wack-O-Saurs in this display case and complimented
the vendor on having them. He then went on to tell me that his brother-in-law was the guy
who did the art for them and also showed me some old LP that he did the artwork for.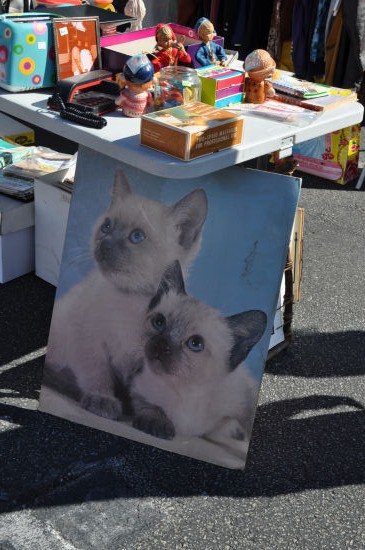 You know you want this hanging above your fireplace. Admit it.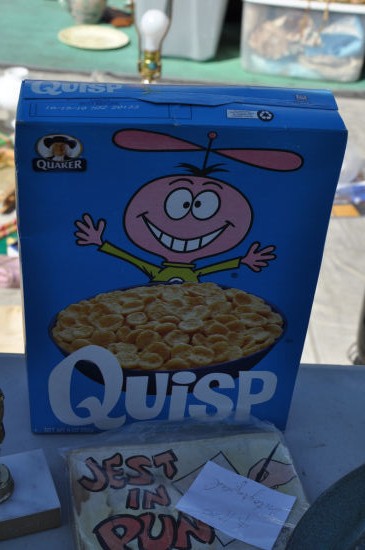 Quisp cereal boxes are always a welcome sight,.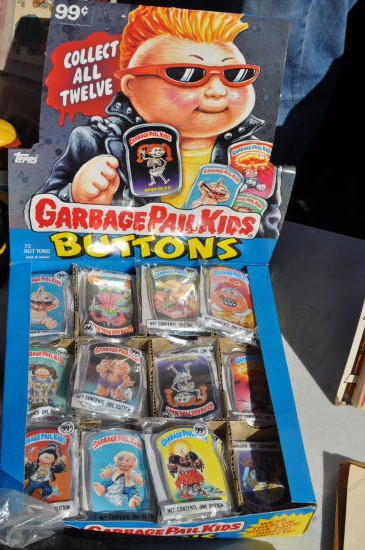 Score! A box full of Garbage Pail Kids Buttons selling for only a buck a pop. Yep, I bought a handful.
Probably should've just bought the entire box, but I thought it best to leave some for other retro treasure hunters.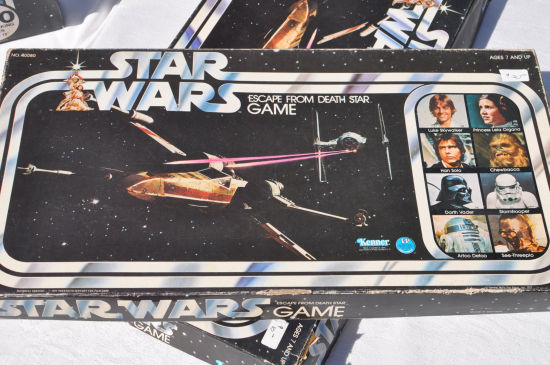 A Star Wars "Escape from the Death Star" game.

If you're a fan of the California Raisins, you gotta have their sunglasses.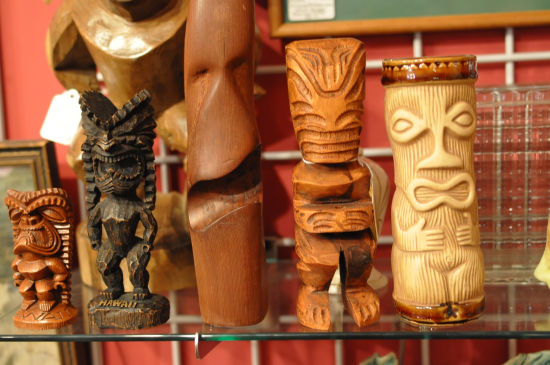 In SoCal, it's always tiki time. Always.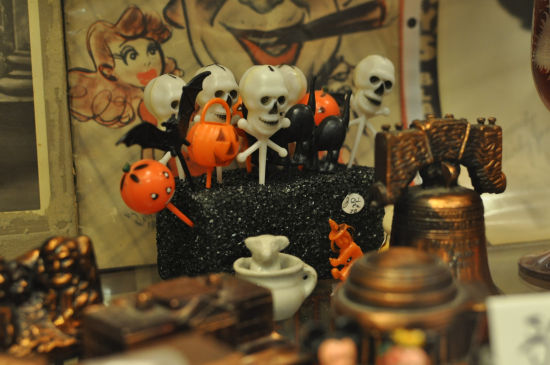 Old Halloween novelties are never in short supply at these kind of events.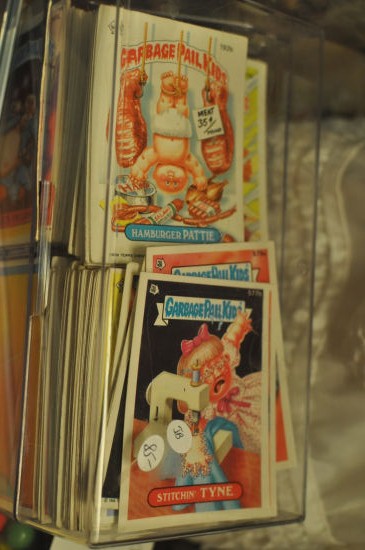 Some actual Garbage Pail Kids, and at $85 for the whole set, they were obviously waaaay overpriced.
I'll stick with the buttons.

An old Remco mobile radio loudspeaker truck. This is what the future looks like, okay?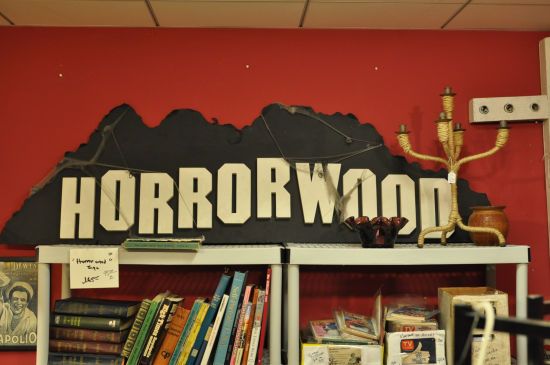 Never heard of it, but I dig the old Horrorwood display sign.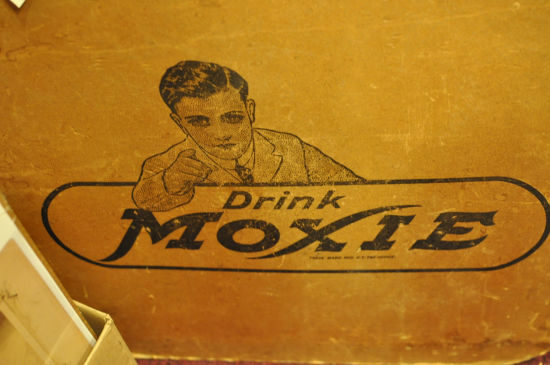 Yes sir!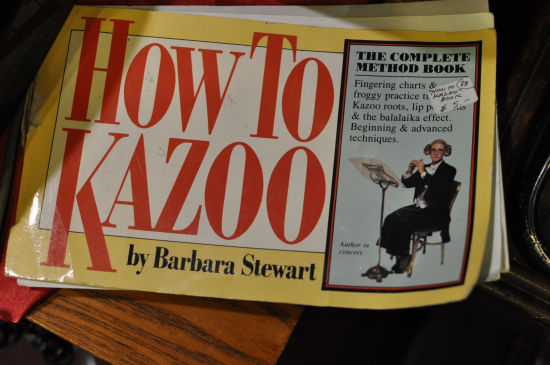 Everybody needs a good book on how to play a kazoo, right?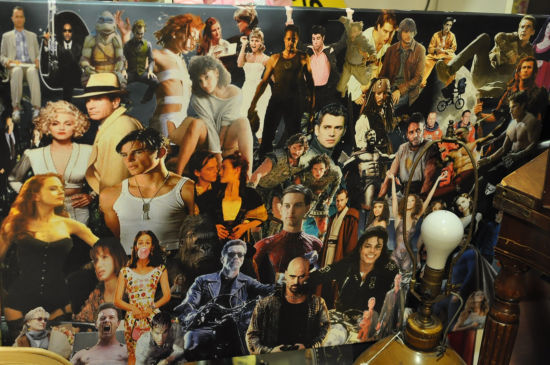 Why yes, I would like to buy your high school art class collage project for $30.
Oh wait, no... I wouldn't.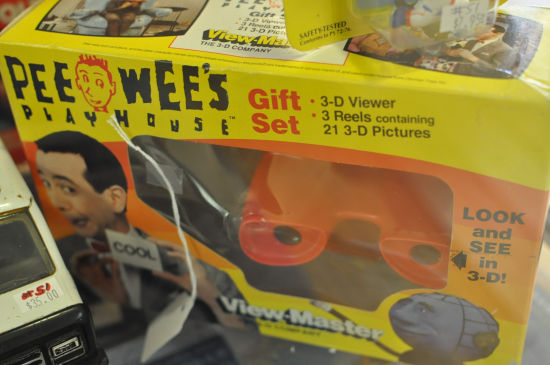 Lastly, a Pee-wee's Playhouse View-Master gift set seems like a fine way to end the day if you ask me.
And that about does it for my photographic tour of the Pasadena City College Flea Market. Considering all the great stuff I found in only a few hours, I definitely plan on paying it a visit again. If you live within driving distance of Pasadena, I highly recommend checking it out.
Have any questions or comments about this piece?
SHARE YOUR THOUGHTS IN THE READER COMMENTS SECTION BELOW!