by: -Roger Barr
Being a significantly smaller event, WonderCon is like the younger sibling of the San Diego Comic-Con, but it feels a lot less chaotic in many ways. Granted, it probably feels that way to me because I just go to Wondercon to enjoy myself; whereas I have a booth at Comic-Con each year, and while it's always fun, it also involves a lot of work and running around. This April, I attended WonderCon 2013 and had a fantastic time while snapping photographs throughout the day, and now I've put them together in this pictorial for your viewing pleasure. Enjoy!

We arrive at Wondercon in Anaheim...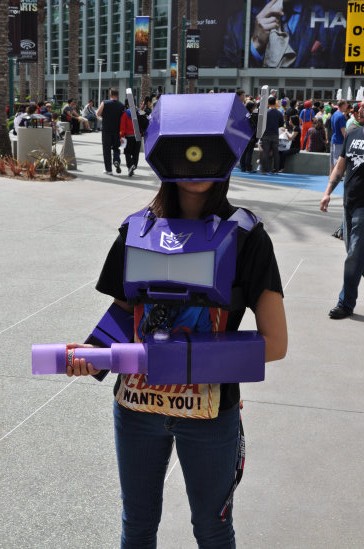 ...and who should be there to greet us but Shockwave from the Transformers!

Are you lost? I see no sand around here, pal.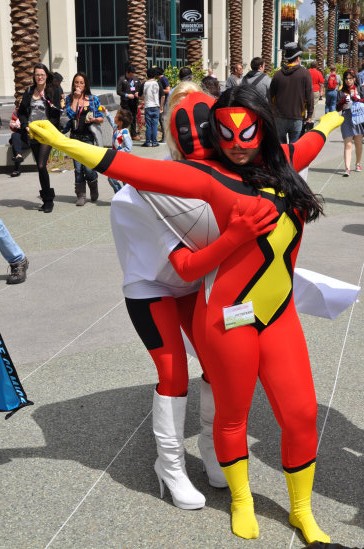 I think her costume gives her enough support already, but hey, it was nice of you to lend a helping hand.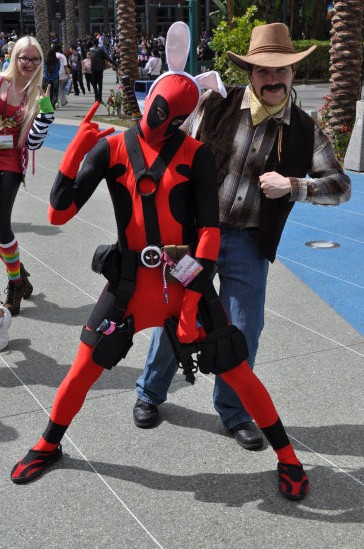 Somebody likes Easter!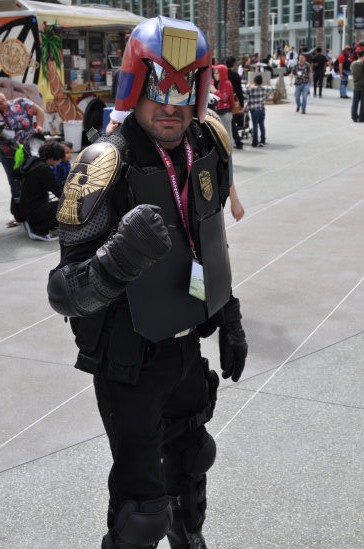 A fine Judge Dredd costume, but he needs to frown more.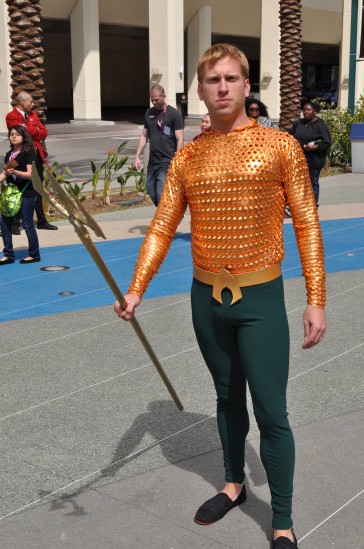 Aquaman is searching for the nearest fountain.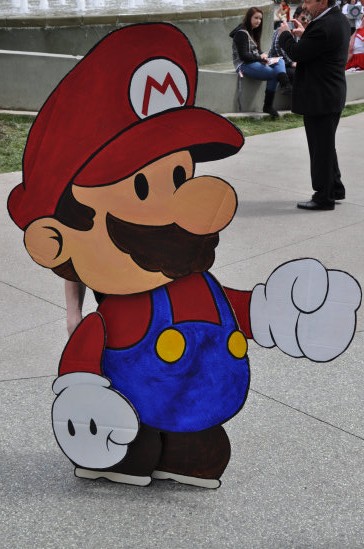 A Paper Mario costume with separate moving parts. Nicely done, but boy did it ever look uncomfortable.
The poor guy had to have his head turned to the side all day.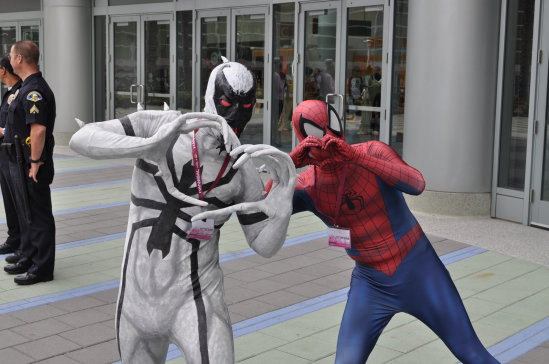 <3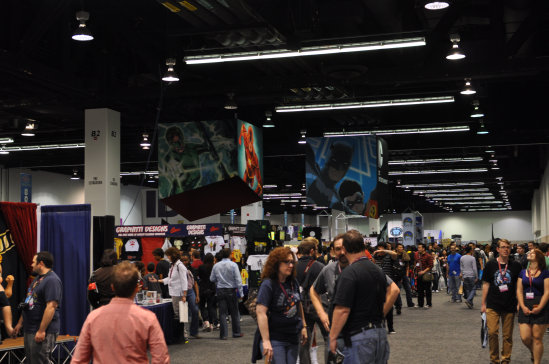 And into the WonderCon fray we go...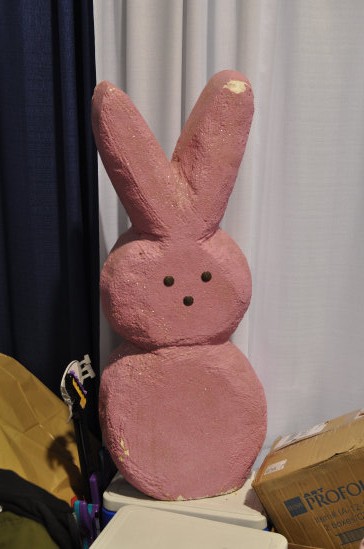 Since it was Easter weekend, it was only fitting that somebody brought a giant styrofoam marshmallow Peep bunny.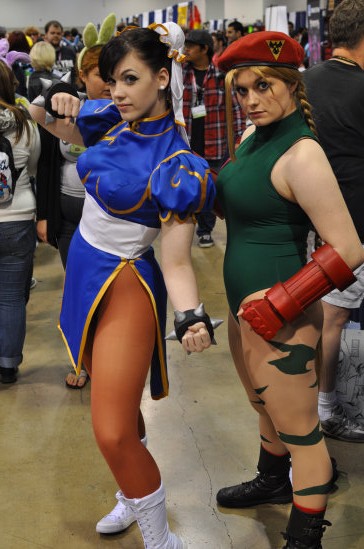 Chun-Li and Cammy will break your face.

Cammy still has a major wedgie though, and it looks like her hair braids may get caught in there too.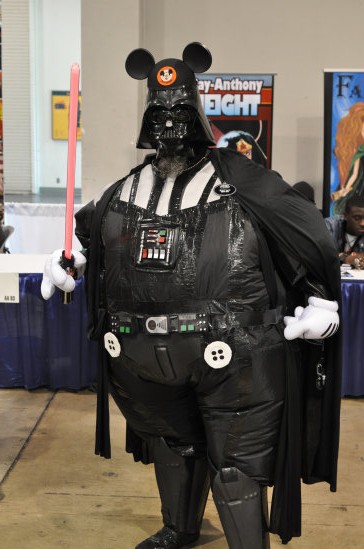 Looks like Darth Vader had a little too much fun with the snacks at nearby Disneyland.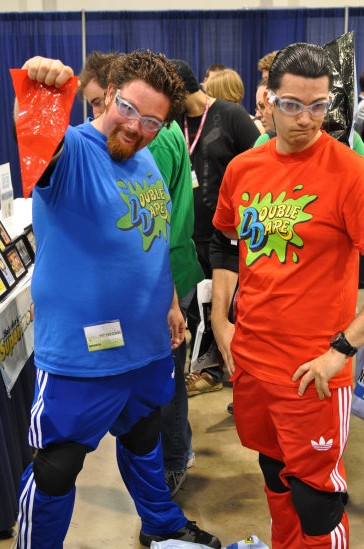 Double Dare contestants!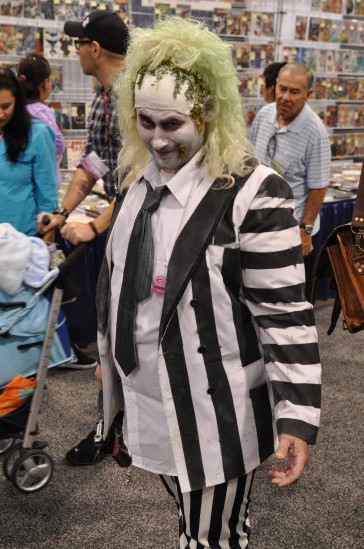 Beetlejuice... Beetlejuice...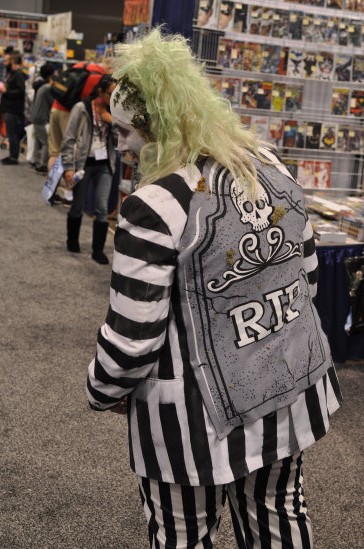 Beetlejuice!

Looks like Vader wasn't the only one packing on the pounds.
Well, their cereal is delicious, so I can totally understand.

How adorable - it's baby Stay Puft. I do feel kinda bad for those tiny impaled marshmallows though.

The ship from Oblivion looks really nice in person. Too bad I can't say the same for the movie.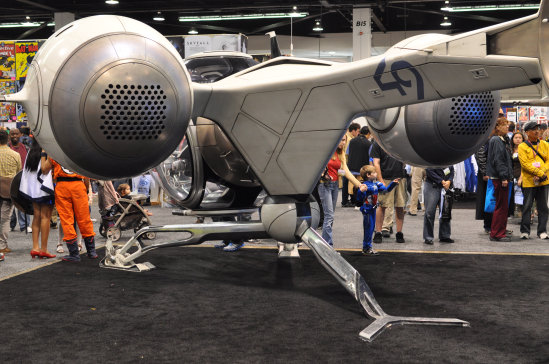 And here's a shot of it from behind.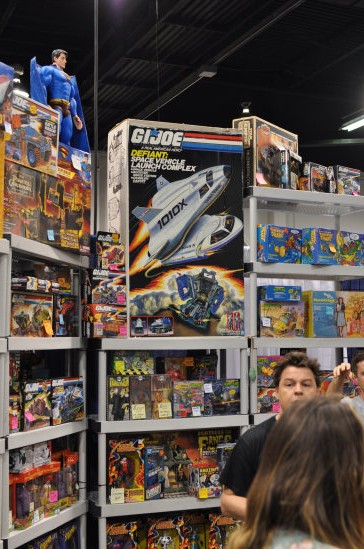 This booth had an impressive classic collection of boxed G.I. Joe vehicles, including the huge Defiant space shuttle.

Good to see the Visionaries represented, though Super Naturals will always be far superior in my mind.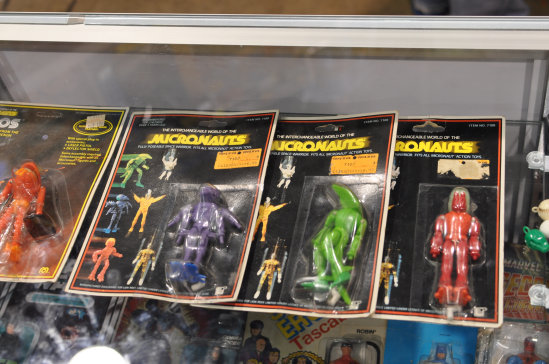 Micronauts!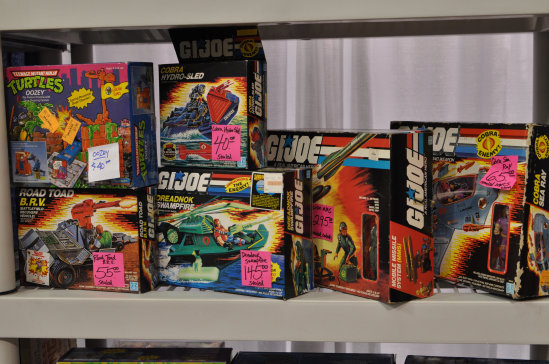 Some more boxed G.I. Joe vehicles along with the TMNT Oozey.

Teenage Mutant Ninja Turtles, Rambo, and even a Barnyard Commandos Bacon Bomber.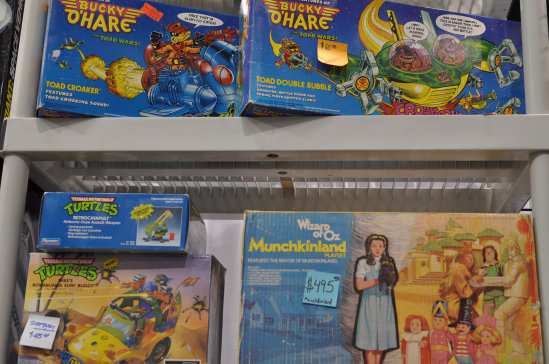 Bucky O'Hare and the Wizard of Oz Munchkinland playset were well represented too.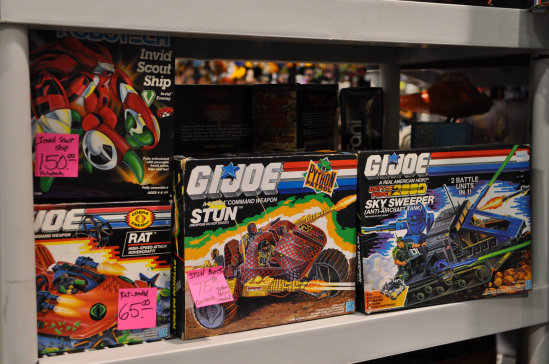 More G.I. Joe stuff.

And more...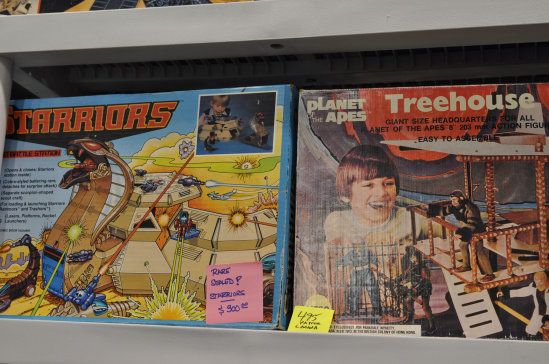 The Starriors Battle Station and the Planet of the Apes Treehouse.

The S.A.V.A.G.E. Strike Headquarters from the Rambo toyline.

Slimer and the Ghostbusters are ready for the holidays.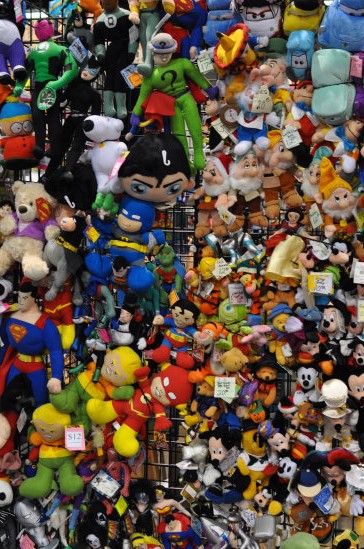 Needs more plush toys.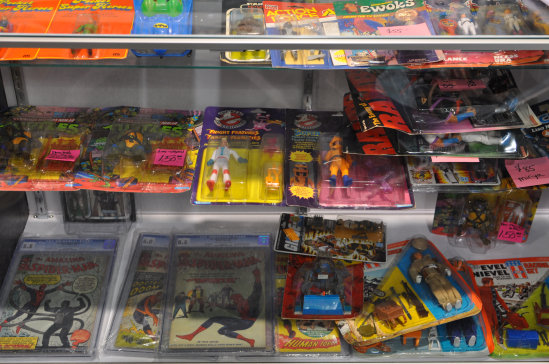 Classic comics and toys.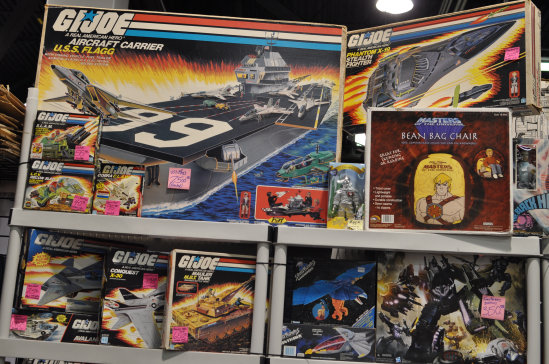 It's always a rare treat to see the biggest playset ever made still sealed in the box.
Yes indeed, the G.I. Joe U.S.S. Flagg aircraft carrier playset is absolutely enmormous when fully assembled.
There's still plenty more from
WonderCon 2013 to see!
Click here to continue onward to page 2!