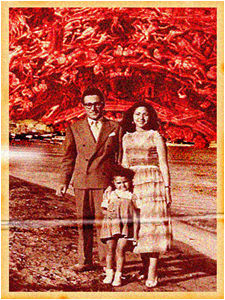 Well, it's almost here, my annual summer vacation! Time to cram the wife, the kids and all our crap in my aging, battered Subaru and hope like hell we get where we're going before it blows up. Superstitious guy that I am, I've gone through a number of personal rituals leading up to our scheduled Friday departure. I can't leave home without making sure I've got my lucky rabbit's foot, unplugging all the appliances except the fridge, having six or seven screaming arguments with my family and sinking about a grand in repair bills into the car.

This is an annual thing. I meet up with my Mom, my brother and his kids at some rented beach house and we spend a week hanging out, getting sunburned, losing the kids, reminding each other of horrible things from our past that can be forgiven, but never, never forgotten and seeing who can empty the most boxes of wine. It's fun. I'd tell you where we're going this year, but then you might show up, and it's not really a family vacation when attended by strangers you'll almost certainly hate, is it?

I like to pick out a theme for my vacation before I go. It's a habit I picked up from my Dad. I don't think he did it consciously the way I do, but he had some really memorable themes nonetheless. "Daddy's reading" was a good one, as was "Kid's sandcastles are for shit" but nothing topped "The last family vacation I ever go on". THAT was a classic, even before the police copter showed up.

I find having a good theme makes for a good vacation, so I thought I'd share a few from past years, just to give you a sense of what I'm talking about.
THE "I'M PUTTING MY FOOT DOWN" SUMMER VACATION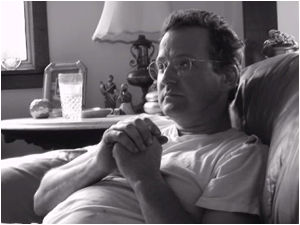 God gave every father a foot, and this is the only thing it's good for. I put my foot down a lot that vacation, starting with games we would play in the car, which that summer was 'none'. Let's face it, any kid under twelve sucks royal butt at 'Twenty Questions' and I don't really care what it does to their self-esteem to let them know that. Other things I put my foot down about? How much I could eat, how early I could start drinking and how often it was fair to use Grandma as a babysitter. Does it matter that no member of your family recognizes or even notices the authority your foot wields as it goes down? Mot really. Putting your foot down is much more about what you have the right to than about what you get. The sooner you learn that, the better your chances of staying married, out of jail, and physically intact.


THE NO GUFF SUMMER GET AWAY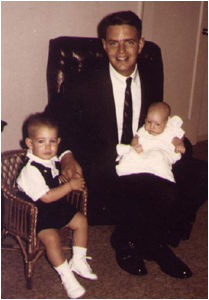 This is a tricky one to pull off. It's all about nuance. Is taking 'No Guff' the same as 'taking no shit' or is it more like 'not taking any lip'? Where does 'back sass' come in, and can you take any of it at all without also taking some 'guff'? How do you tell when 'the usual hijinks' are getting dangerously close to 'shenanigans'? I once jumped the gun and threatened to 'turn this car right around' over an incident of what I thought was 'guff' that later turned out to be just 'harmless tomfoolery'. This one is really for the seasoned pro. If you have any doubts at all about your ability to pull it off you should probably stick with 'DO NOT FUCK WITH ME' as your theme, a variation with far less rules and a good deal more liquor.

THE DRINK FOR DRINK VACATION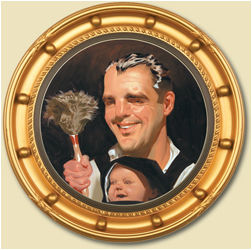 Not recommended. This one did not work out at all well for me, as my Mother can drink like a Russian sailor and you'd never know it unless you let her drive you somewhere. Three days into this vacation I thought I was getting a boardwalk tattoo the wife had unequivocally forbidden me to get, but it turned out I was actually having my stomach pumped at a local emergency room. THAT was embarrassing!

THE "DADDY IS THIS CLOSE" BEACH HOUSE BONANZA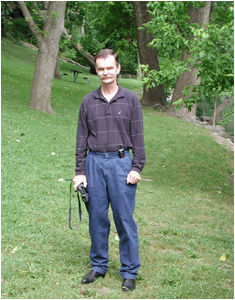 The key to this one is simple, but important. You do not need to be one pill away from a complete nervous breakdown; you only need to convince everyone you are one pill away from a complete nervous breakdown. In fact, by the time you are one pill away from a complete nervous breakdown is a very bad time to try to pull this theme off. The whole point of this theme is to get quality naptime and be able to read an entire book or have a sandwich without interruption. These are simple pleasures trembling, panic, paranoia and guns tend to put a damper on.

THE SUMMER OF "MY OWN LITTLE WORLD"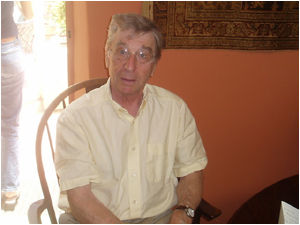 While often confused with vacation themes like 'Recovering From Head Trauma' or 'The Wrong Medication', 'My Own Little World' is a forgotten classic, sometimes thought of as not being masculine enough for today's dad on vacation. Well, I say 'Au Contraire!' and that don't mean I'm gay! In 'My Own Little World' you can completely ignore the constant, vacation destroying demands of your children without being 'rude' or 'a bad father' or 'even worse than your own dad'.

It's not that you're a selfish bastard who doesn't give a damn; it's just that the view of the ocean at sunset has really brought out your spiritual, contemplative side. This is the perfect vacation theme for dads who didn't give up smoking pot after they graduated from college, got a job, or failed to do either of those things.

THE "YOUR MOTHER AND I ARE THINKING OF
SPENDING SOME TIME APART" SUMMER VACATION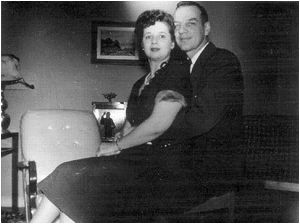 Know what kids today need more of? Fear. Back in the seventies, all us kids lived in constant fear our parents would get a divorce, unless they already were divorced, in which case we wondered about who they where going to bring home next and how that stranger might impact us in the whole destroying whatever was left of your life department. Kids today are complacent as hell and have no damn character whatever and it's almost certainly because they don't spend enough time contemplating the utter disintegration of everything they know. So this theme is really for them. Plus, you wouldn't believe the improvement in their behavior. Seriously, you have to try it.

THE "LOST WEEK" VACATION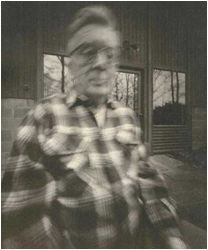 This one is honestly not for most people and isn't really a theme so much as it is a consequence of mishandling the popular but dangerous 'Downward Spiral' theme.

THE FEDERAL WITNESS RELOCATION PROGRAM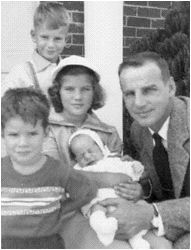 Again, not exactly a theme.
MAMBO ITALIANO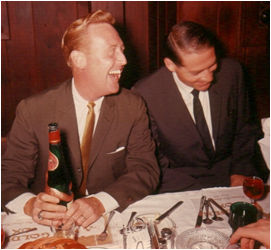 Okay, I don't know what I was thinking with this one, it escalated very fast, it was supposed to be a joke and as God is my witness, she told me she'd just turned eighteen. And that she was not a man. Look, the theme was supposed to be 'It's all About New Experiences', by which I meant I thought I might try wind surfing, and no amount of rehashing the whole thing with the district attorney is going to get me any closer to figuring out exactly how it turned into 'Mambo Italiano'. Let's just agree to disagree about solicitation being a victimless crime and forget about the whole thing since she ended up getting deported anyway. I mean he did. For which I do not feel guilty, as I understand his country of origin is very nice if you have job skills, which he most certainly did.

THE "JUST BECAUSE IT'S GOING TO RAIN ALL WEEK DOESN'T MEAN IT'S NOT A VACATION" VACATION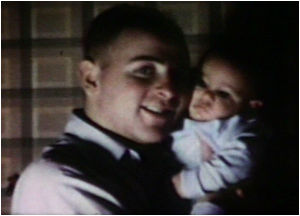 This was originally supposed to be the 'A Little Me Time' vacation but when Hurricane Gloria rolled into town I had to improvise. You know the kind of dad Jack Nicholson played in "The Shinning"? It was sort of like that, only in one room at a Motel 6.
---
If you enjoyed this piece, be sure to check out:


The "I Don't Like It" List!
---