[part 1 - the turnip] [part 2 - the potato]
[part 3 - the beet] [part 4 - the gourd]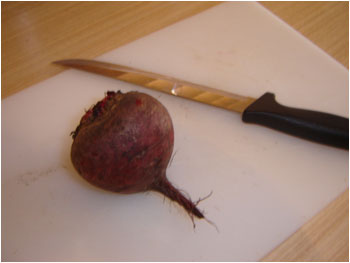 Apparently, one of the traditional forms of the Samhain / Halloween lantern was the beet. Today, the beet is the ghetto child of the root vegetable kingdom. Nobody really eats them anymore, except maybe the English and old people, and after the pumpkins cornered the lantern market, it became clear that the beet craze was nothing but a fleeting fad. Will this change today? Let's carve and see.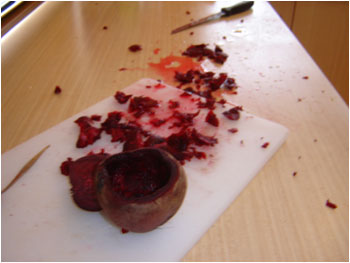 No wonder you don't see beet lanterns anymore, they leave an ungodly mess. It's a good thing I planned this days in advance and wore black, or my clothes would have been completely ruined. Or hip to the max. I don't keep up with trends anymore, for all I know they're pushing vegetable-stained clothes on Queer Eye these days.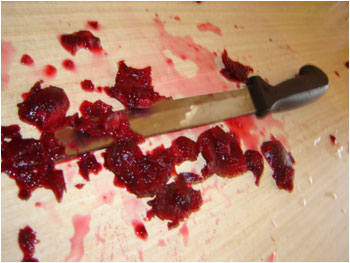 Bloody murder!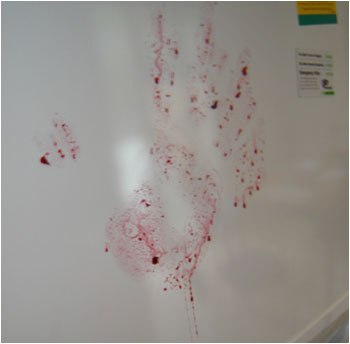 Aaaahh!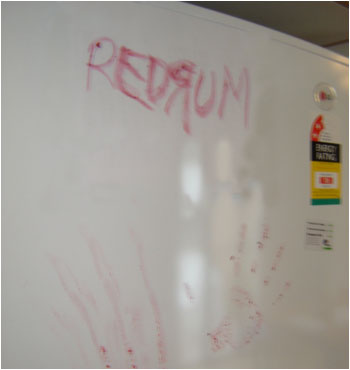 Nooo!



The beet flesh was so creepy-looking that I decided to Halloween-prank my flatmates. At this point, the beet lantern idea was really growing on me. I mean, are your precious pumpkins able to both give you a lantern and a tasteless joke? Probably, but let me have this one.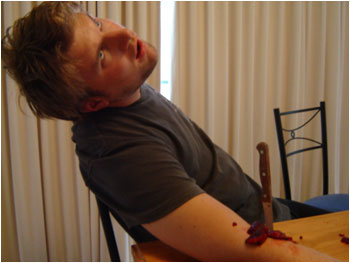 Better not blink now, here they come!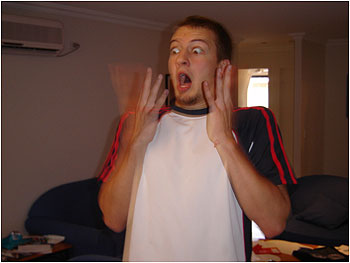 OH MY GAAAAAAAAAAAWWD!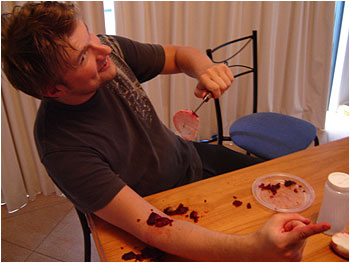 Haha, it was beets and water and half a leftover turnip from last week all along! Hahahaha!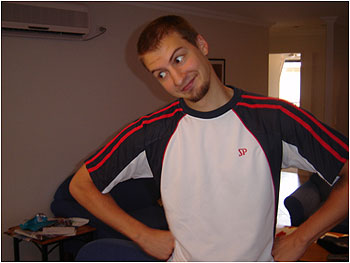 Halloween'd!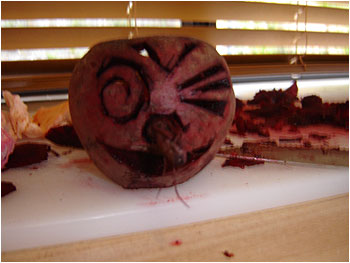 I desperately tried to come up with some motive appropriate for a beet lantern, but had to give up. I could always just carve a generic face into it and claim it was Paul or Ringo of 'The Beetles', but that just lacked a bit of oomph. In the end, I decided to make a witch. It turned out bit more anime-like than I had planned, but I give myself an extra point for making a nose from the bit I cut off from the bottom. It's stuff like that that separates the major players from the hacks, you know.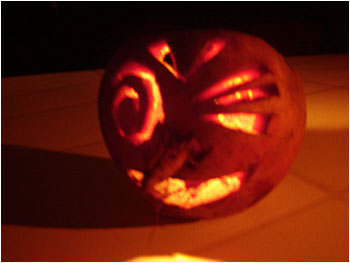 When the birthday candle was in place and lit, my beet witch was a sight to behold. The light was redder than that of an Amsterdam backstreet, rendering my back yard so scary it completely took care of our ant problem. Forget the pumpkins this Halloween; Beet Street is where it's at.
CLICK TO SEE THE NEXT ITEM:
A GOURD!
---