Short Log Files:
Here you will find a bunch of very short log files from conversations that just didn't last very long at all. Pity...

---
DBSpenceUVA (1:58:58 AM): do you have a picture
Fake-girl (1:59:24 AM): yeah and i'm male
DBSpenceUVA (1:59:40 AM): really...isnt your name robin
Fake-girl (1:59:45 AM): no
Fake-girl (1:59:55 AM): scott
DBSpenceUVA (1:59:58 AM): sorry
DBSpenceUVA (2:00:02 AM): see ya

---
MarkCas432 (12:36:54 AM): how old r u?
Fake-girl (12:37:30 AM): 20 you?
MarkCas432 (12:37:40 AM): 18
MarkCas432 (12:37:47 AM): what part of va u from?
Fake-girl (12:37:53 AM): richmond
Fake-girl (12:37:58 AM): goin to va tech
MarkCas432 (12:38:04 AM): newport news here
MarkCas432 (12:38:08 AM): u gotta man?
Fake-girl (12:38:14 AM): i'm not gay

---
tommyp888 (9:43:57 AM): Hi how are you? I m Tom I am 22 and i live at the
beach in NC........please tell me about yourself
Fake-girl (9:46:31 AM): I'm Scott I am 21

---
HSMach (10:55:45 PM): Hi there! I will be honest. I just broke up with my
girlfriend last month so I am kinda lonely. I have never really tried phone sex but I wanted to try it with you if you would like. IM me if you are interested:)
Fake-girl (11:06:20 PM): why the hell do you wanna have phone sex with a guy?
Fake-girl (11:10:42 PM): well?
Fake-girl (11:10:48 PM): are you gay?
Previous message was not received by HSMach because of error (11:10:49 PM):
User HSMach is not available.

---
code54u (12:54:13 AM): hey baby wanna cyber?
Fake-girl (12:56:01 AM): ok
code54u (12:56:10 AM): really?
Fake-girl (12:56:16 AM): sure
code54u (12:56:40 AM): you like to set a scene or just go at it?
Fake-girl (12:56:49 AM): you can start
code54u (12:56:57 AM): ok
code54u (12:57:10 AM): you just came over to my house
code54u (12:57:18 AM): after a nice breakfast
code54u (12:57:25 AM): oops i mean dinner
code54u (12:57:43 AM): we go in my room and sit on my bed
code54u (12:57:57 AM): i say u horny?
code54u (12:58:10 AM): cause i sure as hee am
code54u (12:58:15 AM): hell*
code54u (12:58:34 AM): u say ooh yeh
Fake-girl (12:58:47 AM): and then i take out my dick

---
Car00003 (4:06:06 AM): Good morning! my name is Carl, are you to busy to
talk to a great guy?
Fake-girl (4:07:00 AM): Hi! I'm Scott, i'm studying.
Car00003 (4:07:20 AM): oh
Car00003 (4:07:31 AM): nevermiond I was expecting a chic named Robin
Car00003 (4:07:34 AM): later
Fake-girl (4:07:53 AM): Nickname: Scott
Car00003 (4:08:13 AM): ahh osrry bout that dude
---
jbc5596: Let's chat.
Fake-girl: about what
jbc5596: Anything?
jbc5596: The weather?
jbc5596: Just kidding.
Fake-girl: har dee har har har
jbc5596: Good thing you have a sense of humor.
Fake-girl: Good thing I have a penis too.
jbc5596: Adios pervert.
Fake-girl: hahahah sucker
jbc5596: Grow up.
Fake-girl: www.i-mockery.com/pervs
Fake-girl: YOU'LL BE ON THERE SOON
Fake-girl: hahahahahah
---
Nothing like a person with a "poop" fetish...

Don Corleone2300: hey cool you really poop pubically, you really freaky
like that cool lets talk
Fake-girl: a/s
Don Corleone2300: 23 male
Fake-girl: what kinda music u like?
Don Corleone2300: all kinds tell me about your poop fascination
Don Corleone2300: cool
Fake-girl: i just like the word, its funny
Don Corleone2300: thats it
Don Corleone2300: your not freaky that way
Fake-girl: yea, im not a sick weirdo or anything
Don Corleone2300: bye
Fake-girl: hahahhahahhaa
Fake-girl: u suck
---
One of the best/shortest logs ever!
Itchy85: hi....how r u?
Fake-girl: i have herpes
---
KIMBELATC: yea baby, 26/m here
KIMBELATC: do u have a pic/
Fake-girl: no
KIMBELATC: what do u lookl ike
Fake-girl: im often compared to meg ryan
KIMBELATC: oh really
KIMBELATC: what r ur measurements?
Fake-girl: its weird that id be compared to her, cause of my GIANT cock, i think id be better defined by someone along the lines of John holmes
KIMBELATC: u sick fuck
---
giacomovi: hi
giacomovi: i am italian
FakeGirl: um ok
FakeGirl: hi
FakeGirl: so am i
giacomovi: i want to cyber
FakeGirl: i want a lot of things, doesnt mean theyre gonna happen
giacomovi: can we cyber?
giacomovi: yes
FakeGirl: no
giacomovi: can you make me cum?
FakeGirl: i could
FakeGirl: im not gonna though
giacomovi: please
giacomovi: i am horny
FakeGirl: fine
giacomovi: i have my big dick between my hands
FakeGirl: ok i have mine too
giacomovi: are you m or f?
FakeGirl: well if i have a dick.....

---
The following logs are NEW as of 3/16/01:
Jbyrd20001: Hey, how are you? I'm just looking for a girl to chat with that has a pic, mic, scanner, digtal camera or webcam. Please only reply if you have one of them. Thanks, Jason, male 18 texas with pic
FakeGirl: hrmm.. i have some pics
Jbyrd20001 wants to directly connect.
Jbyrd20001 is now directly connected.
Jbyrd20001: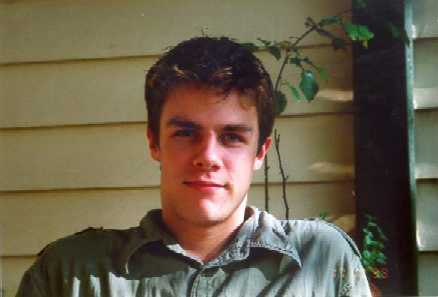 Jbyrd20001: your turn
FakeGirl: k lemme find it
FakeGirl: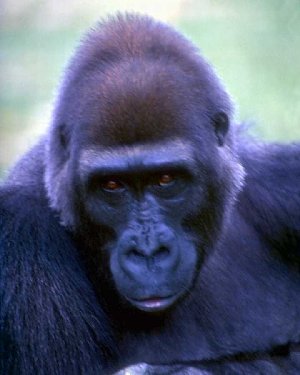 Was it something I said?

Jbyrd20001 direct connection is closed.
FakeGirl: whatcha think?
Previous message was not received by Jbyrd20001 because of error: User Jbyrd20001 is not available.
---
Montabella10: Hey! 19/m/mi here, do you have a web cam? I do!
FakeGirl: i don't, but i'd still love to see your pic
Montabella10: do you got pics?
FakeGirl: i might be able to scan in a pic of myself
Montabella10: alright do it
FakeGirl: i will if i can figure it out. can i see a pic of you?
Montabella10: connect to me
Dogmuled wants to directly connect.
Montabella10 is now directly connected.
Montabella10: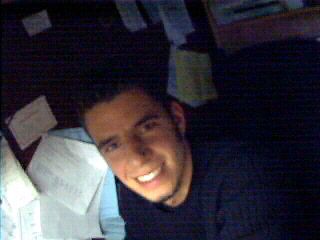 FakeGirl: ok here's my pic
FakeGirl:


you better WORK it, girl!

Montabella10: hahaha
Montabella10: damn
Montabella10: I hate being played like that
Montabella10: good bye
FakeGirl: sucker
Montabella10 direct connection is closed.
---
At least he was chivalrous...
R1BS: are you the maiden I seek this night?
FakeGirl: i dunno, what kind of maiden do you seeketh?
R1BS: a tender maiden with a creative streak
R1BS: capable of interesting me
R1BS: what are your passions
FakeGirl: if you seeketh a maiden with a cock that a dragon wouldst envy, then you've got the right maiden
R1BS: nope\
FakeGirl: nope?
FakeGirl: then mayhap your maiden willst see your log on www.internetpervs.com and contact you
This guy warned me to 10%. I then warned him to 35%.

---
Our runner-up for shortness:
dpowers1501: got a picture?
FakeGirl: got a life?

---
weshendrx: hey a/s/l?
FakeGirl: american/sign/language
weshendrx: 20/m/college station
weshendrx: you?
FakeGirl: 21/af/richmond
weshendrx: what is af?
FakeGirl: almost female
weshendrx: what does that mean?
FakeGirl: i will be after the final surgery
weshendrx: uhhh, so your a guy tryin to be a girl?
FakeGirl: of course
weshendrx: later
FakeGirl: later?
weshendrx: your a tranvestite?
weshendrx: sp?
FakeGirl: not yet
weshendrx: ok, not interested, later
FakeGirl: not interested in what?
weshendrx: you
FakeGirl: what about me?
weshendrx: the switchin sex thing
FakeGirl: you don't have to switch your sex just because i am
FakeGirl: you were interested before?
FakeGirl: hello?
---
General Te Jota: Will you marry me
FakeGirl: sure
General Te Jota: great
FakeGirl: i don't think homosexual marriage is legal though
General Te Jota: who is gay?
FakeGirl: you apparently
General Te Jota: FUCK YOU
FakeGirl: exactly
FakeGirl: wanting to fuck me is what makes you gay
Previous message was not received by General Te Jota because of error: User
General Te Jota is not available.
I don't know what he got all in a tizzy about...

---
dragndrems1: age/sex/panty type/pic check
FakeGirl: 21/m/g-string/only nude ones
FakeGirl: trade?
FakeGirl: hello?
FakeGirl: lalala

---
ballplayer782801: Hey, I have a few questions for you. I'm sorry to be
blunt, but there is no reason to beat around the bush. 1). How often do
you masturbate 2) do you have a picture. 3) do you have a microphone.
Thanks, Jason Oh, and don't try to deny doing it....
FakeGirl: hmmm... i'd say i beat my dick about 3 times a
day, and i have a pic but no microphone. you?
FakeGirl: hello?
Previous message was not received by ballplayer782801 because of
error: User ballplayer782801 is not available.
---
HomerCorner: truth or dare
FakeGirl: truth
HomerCorner: age/bra size?
FakeGirl: 21 / you mean penis size?
FakeGirl: hello?
Previous message was not received by HomerCorner because of
error: User HomerCorner is not available.
---
More To Come Soon!