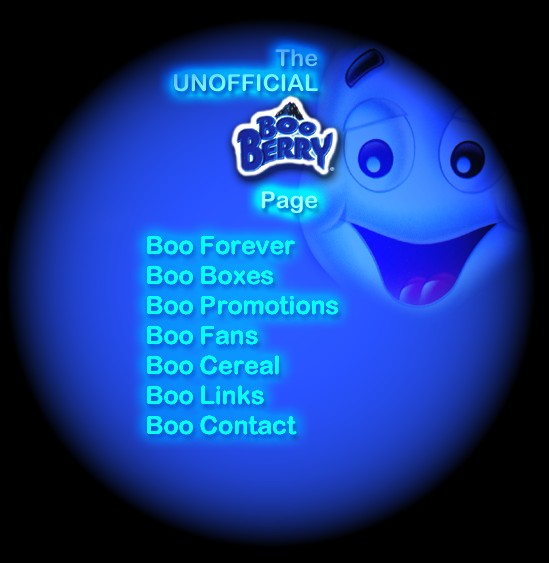 NEWS: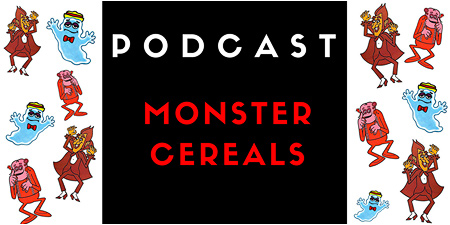 I was on the General Mills Monster Cereals Podcast!
Click here for details!

Boo Berry Officially Named The Best Monster Cereal!
Click here for details!

www.i-mockery.com/halloween/bag/totally-obsessed-with-boo-berry.php
*The CLASSIC Boo Berry design is back! Come read all about it!
PAST UPDATES:
*RoG has recently appeared on VH1's "Totally Obsessed" and on
The Food Network's "Unwrapped" to talk all about Boo Berry! If
you missed these shows, don't worry, the video footage from them
will be up here on the Boo Berry site in the near future! Also keep an
eye on the Food Network's schedule because they're constantly
repeating the "Berry Treats" episode of Unwrapped.
*Boo Berry is back and ready to take Halloween by Storm this year!
CLICK HERE TO READ ALL ABOUT IT!
*Step-by-step BOO BERRY COOKIE creation piece is now online!
CLICK HERE TO SEE IT!
*Site Updated with new Boo Boxes, Boo Promotions, Boo Fan Mail,
Boo Fan Pics, and someone even got a Boo Berry Tattoo!!!!
*Have a pic of yourself with your Boo Berry cereal?
SEND IT TO US AND WE'LL PUT IT ON THE SITE!
*Roger Barr (aka: the guy who runs this Boo Berry site) was on Comedy Central's "The Daily Show". Why? Because they did an entire piece about Boo Berry cereal! If you didn't get to see it when it aired, don't worry! We have the entire piece in for you to download and view anytime you want!
CLICK HERE FOR DOWNLOAD OPTIONS!
*YOU CAN NOW ORDER BOO BERRY CEREAL ONLINE!*
CLICK ON THE BOO CEREAL LINK ABOVE!
NEW BOO PROMOTIONS ALSO ADDED
This Boo Berry site is brought to you by www.i-mockery.com
Go there and sign up for the mailing list to
be kept informed of all future updates to this site
as well as all of the other sites on I-Mockery.com !!
Boo Berry cereal is made by General Mills, be sure to check out their web site!