by: -RoG-
...CONTINUED
[Auckland] [Hobbiton Tour] [OGO Rotorua/ Zorbing] [Wai-O-Tapu Geothermal Wonderland]
[Glow Worm Caves] [The Tongariro Alpine Crossing] [Wellington, Weta Cave, & Airport]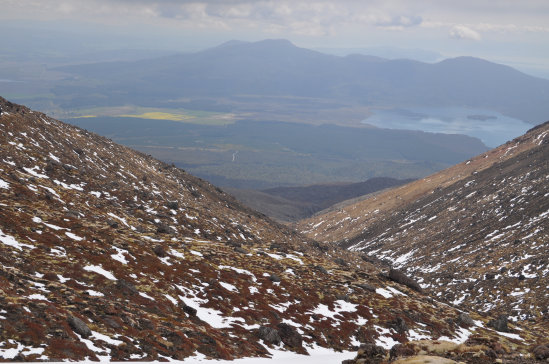 More fantastic views as we make our way forward.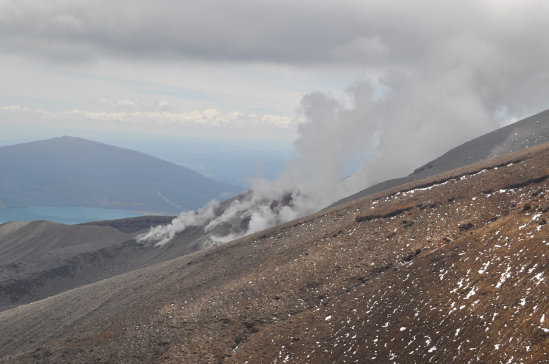 And speaking of lava, there was some serious volcanic activity taking place alongside the path we were walking on.
Could it be a sign of things to come? Hmm... I wonder.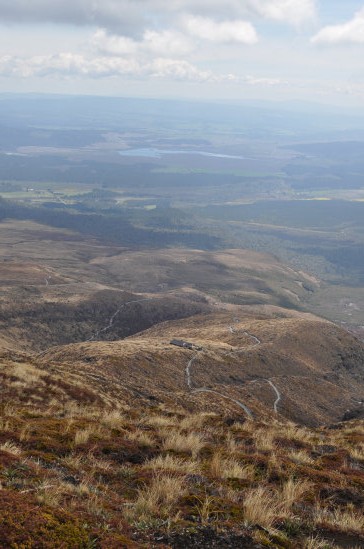 It's quite a zigzaging pathway down to Ketetahi Hut.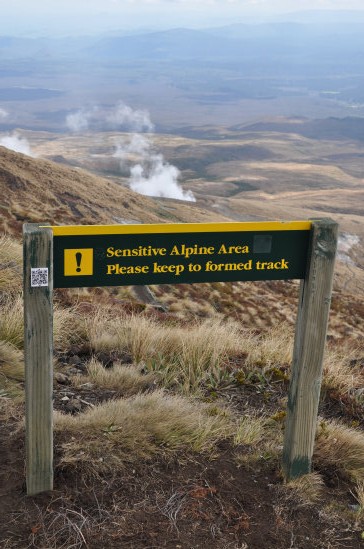 Alrighty then.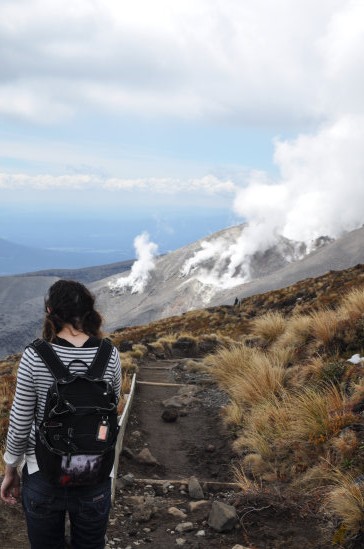 I'm sure they're always smoking that much. Yep, nothing wrong there.

After zigzaging down for a while, we finally arrive at Ketetahi Hut for a lunch break.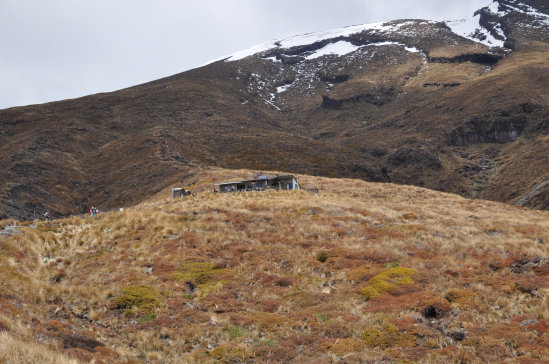 Okay, lunch is over. See ya later, Ketetahi.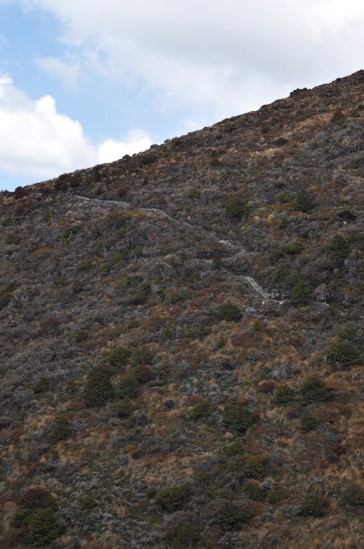 Another easy hike, I'm sure.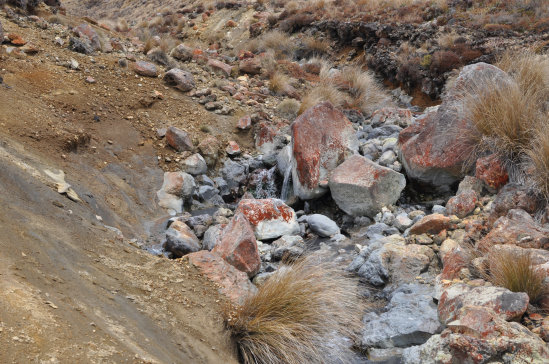 Gee, those sure are cool looking rocks, I wonder... hey, wait... what's that rumbling?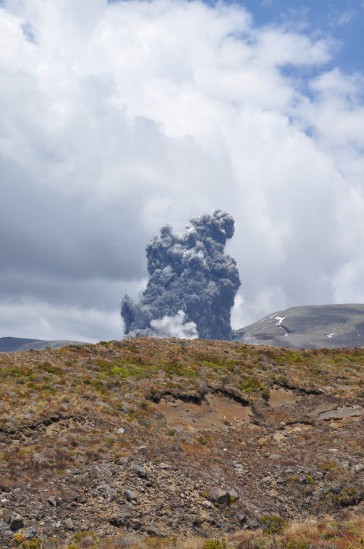 BOOM!!!!!!!!!!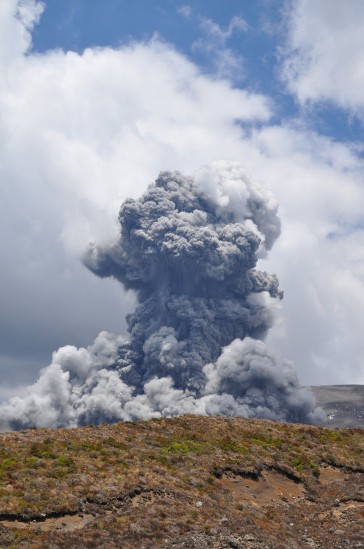 That's right - we happened to be right next to Mt. Tongariro's Te Maari crater when it erupted!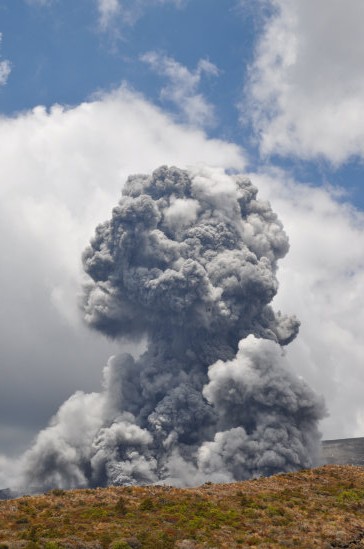 As if the hike wasn't amazing enough, we had a once in a lifetime experience of seeing
a volcano erupt right in front of our eyes, mushroom cloud and all. Absolutely incredible!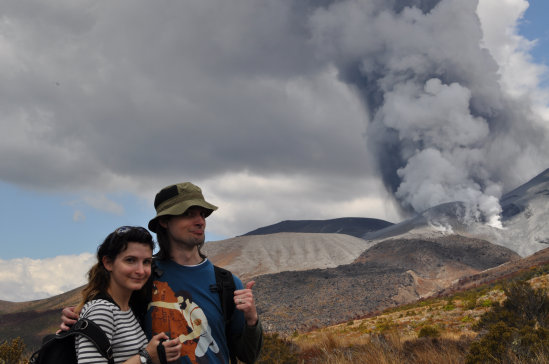 After making our way down so we were out of the way of harm, we got the ultimate tourist photo.
This also become our 2012 card that we sent out to our families. Good times.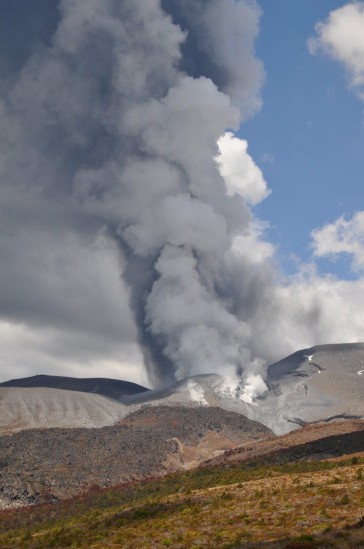 The amount of smoke and ash it was shooting up into the air was amazing.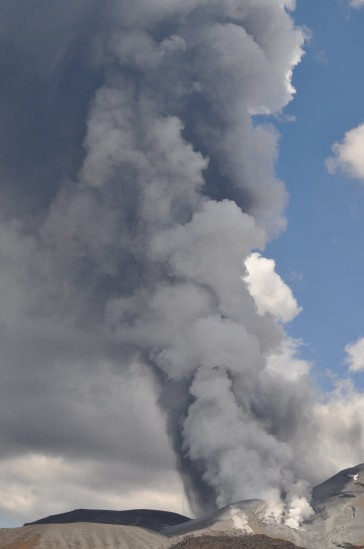 Just look at all that smoke. The eruption was all over the national news that day. We really couldn't believe our luck.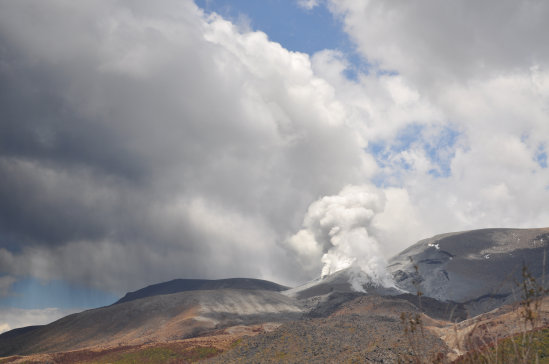 Another shot from a distance.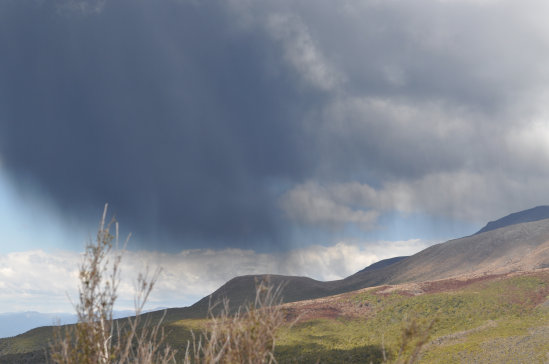 Here you can see all the ash raining down on the other side of the mountain.
Thankfully, the wind was blowing it away from us.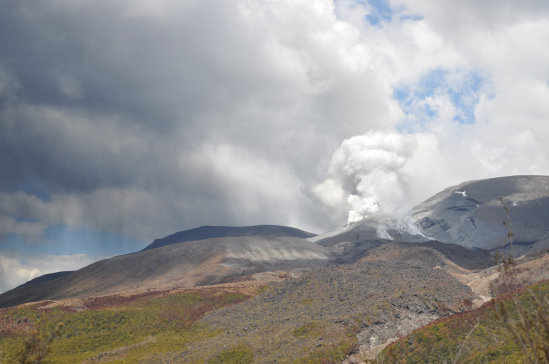 Another shot of the eruption.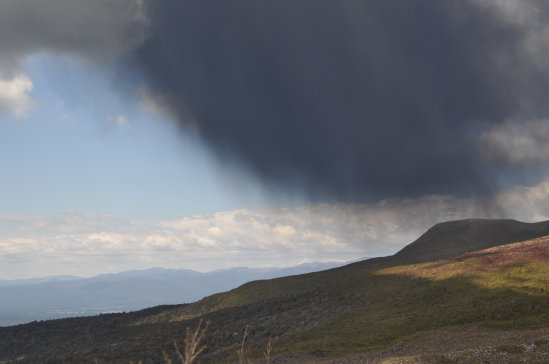 That's a LOT of ash.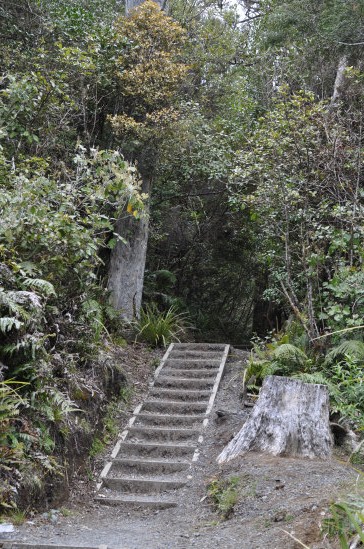 After taking a gajillion photos of the eruption, we headed downward through a nice area that felt like a jungle.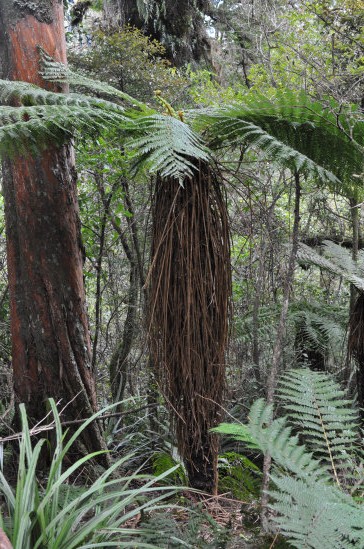 Looks like New Zealand's version of a palm tree.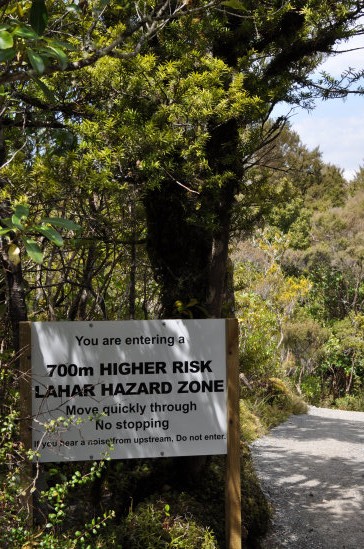 You don't scare us, sign. We survived a volcano eruption, I think we're safe from here on out.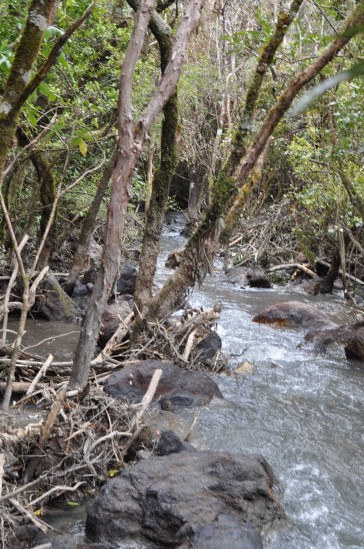 The winding pathway down had lots of lush vegetation and flowing water.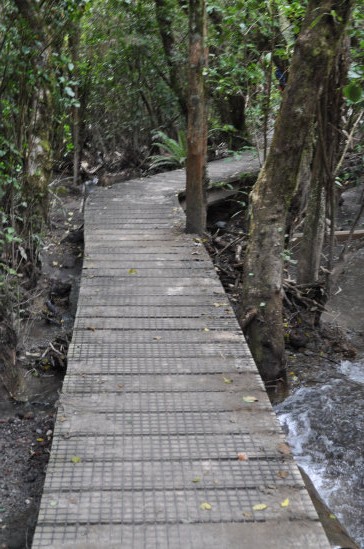 And shortly after this, we made it down towards the Ketetahi Car Park where our ride was waiting.
If you go to New Zealand, there is simply no experience I can recommend more than the Tongariro Alpine Crossing.
It's not an easy hike and we had surprisingly good weather, but the views are so stunning (even without erupting volcanoes) that it's easily an experience I guarantee you'll never forget for the rest of your life. Absolutely incomparable.
Next up, we head towards Wellington for the end of our big New Zealand road trip.
There's still plenty more from the
New Zealand Road Trip to see!
Click here to continue onward to page 12!