by: -RoG-
...CONTINUED
[Auckland] [Hobbiton Tour] [OGO Rotorua/ Zorbing] [Wai-O-Tapu Geothermal Wonderland]
[Glow Worm Caves] [The Tongariro Alpine Crossing] [Wellington, Weta Cave, & Airport]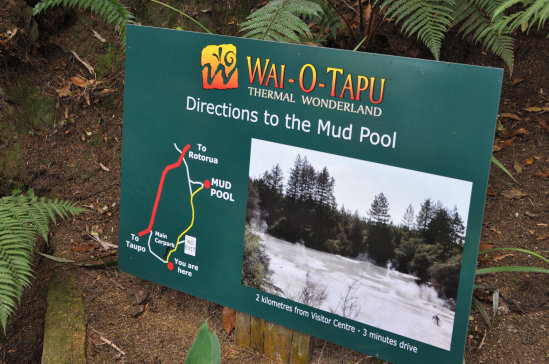 As if riding down a hill in a giant, water-filled, plastic sphere wasn't enough excitement for one day,
we headed over to the Wai-O-Tapu Geothermal Wonderland to check out the incredible scenery.
Get ready for a lot o' nature photos - but we're not talking flowers and sunsets...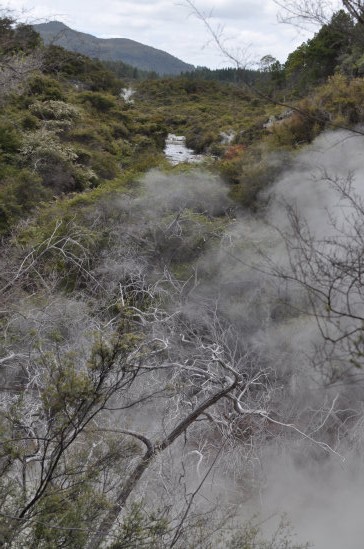 ...we're talking about rising fumes, hot springs, boiling mud pools, incredible colors, volcanic wonders, and much more.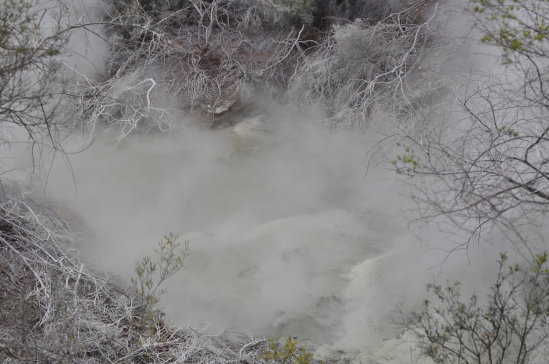 Notice how its covered all the nearby vegetation as well.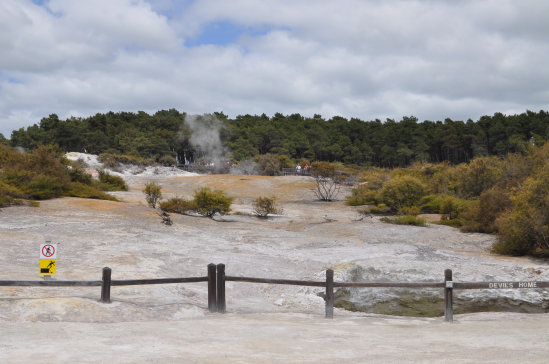 And in we go.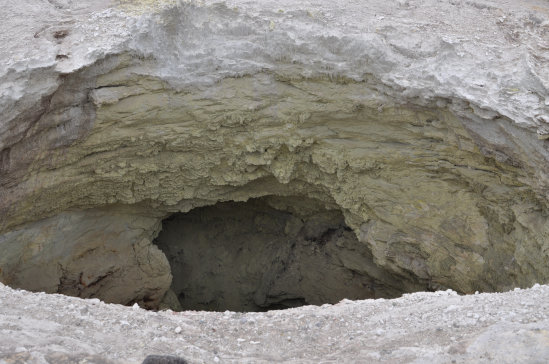 The bubbling liquids down in this thing sounded like Satan himself was gargling.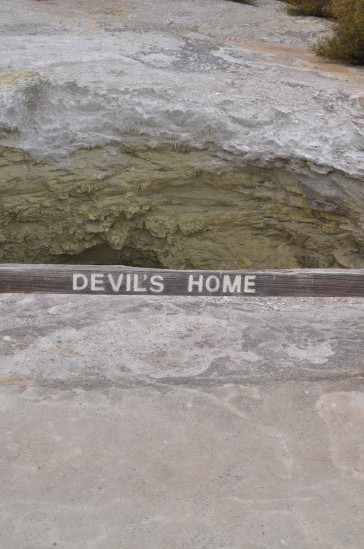 Ah yep, that explains it.

This one was even louder.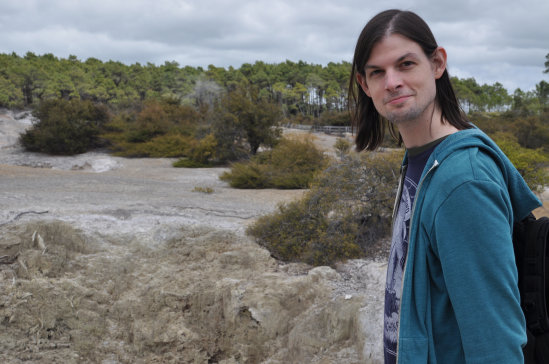 Yeah, yeah, another pic of me. Moving along...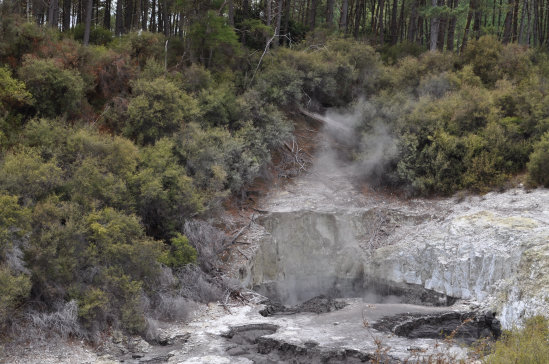 Bubbling mud pools.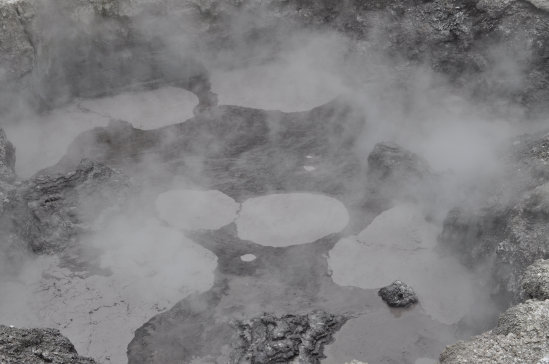 Yummy.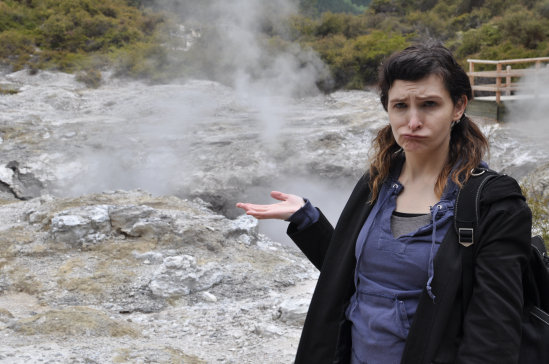 Re presents you with... steam!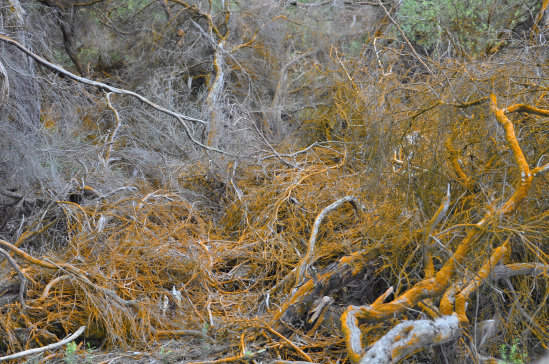 The gases around there sure do a number on the plantlife.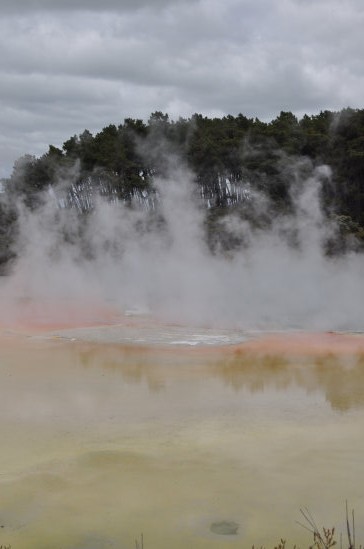 Wait... what planet am I on again?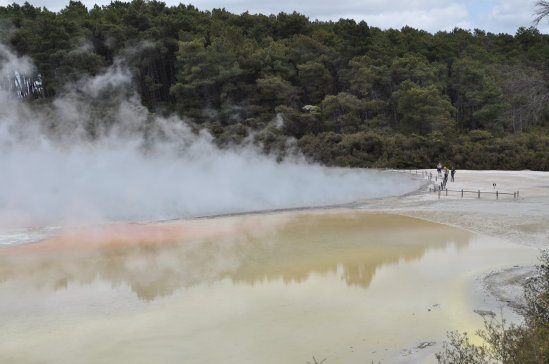 Trust me, it gets even more impressive than this.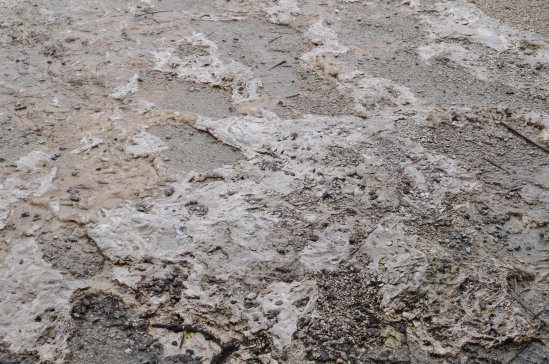 Even the mud looks crazy here.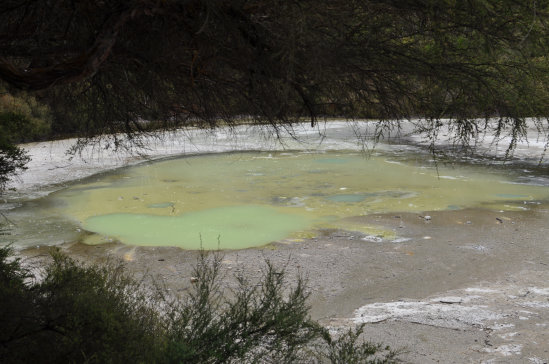 They have little bodies of water like this in New Jersey too... only difference is, the Wai-O-Tapu ones occur naturally.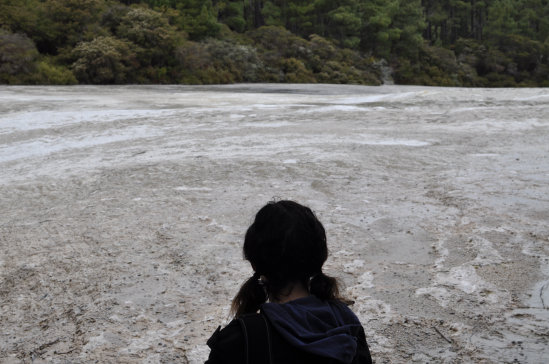 Re undoubtedly pondering the mysteries of life... and mud.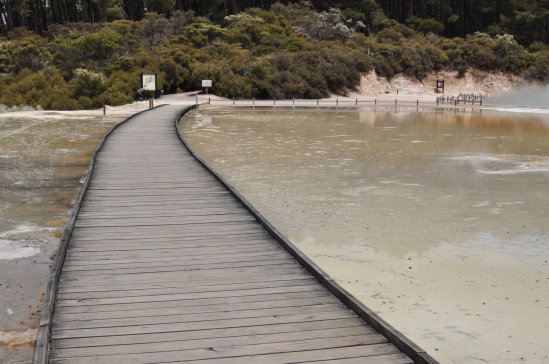 Crossing the bridge to get a closer look at the incredible Champagne Pool.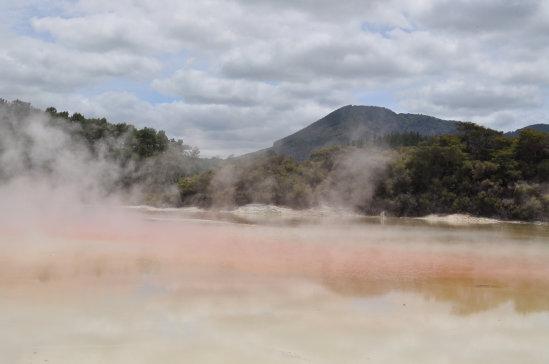 And there it is, steaming away.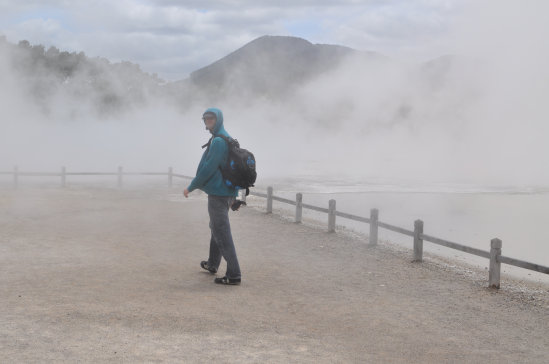 Let's go... a little steam never hurt anybody.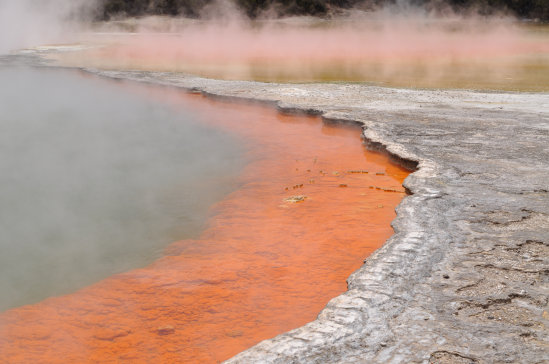 How is this real? HOW!?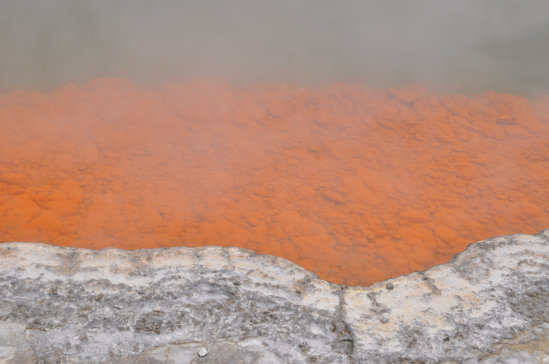 Nature... you so cray-zay.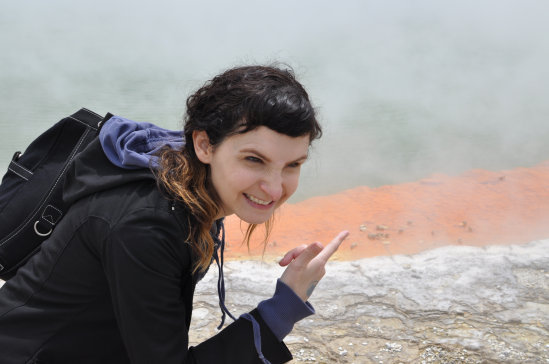 The Champagne Pool is officially Re approved.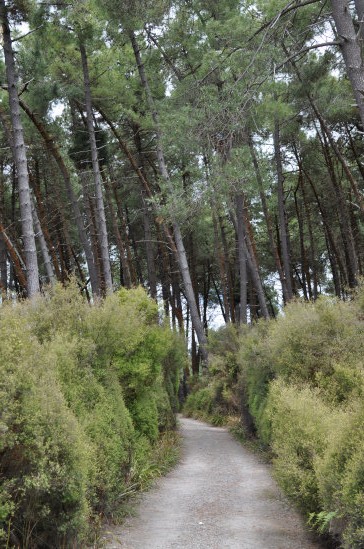 Continuing along the path, all these trees were slanted to the left.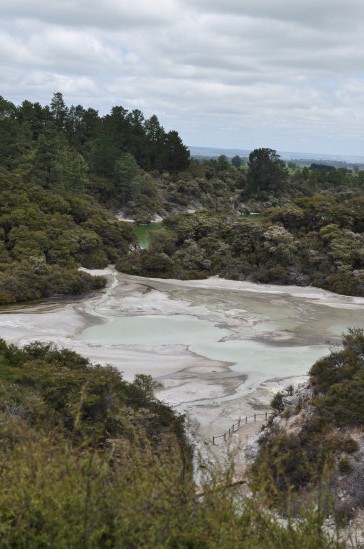 A view from higher up.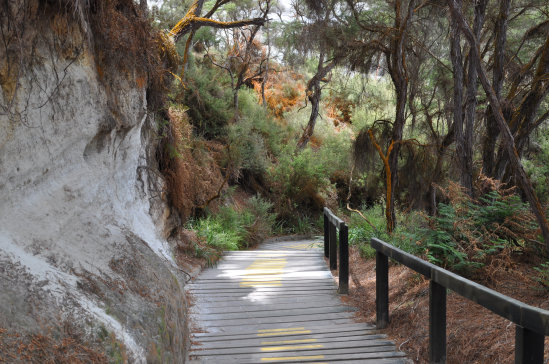 More colorful vegetation thanks to the gases.
There's still plenty more from the
New Zealand Road Trip to see!
Click here to continue onward to page 6!