by: -RoG-
...CONTINUED
[Auckland] [Hobbiton Tour] [OGO Rotorua/ Zorbing] [Wai-O-Tapu Geothermal Wonderland]
[Glow Worm Caves] [The Tongariro Alpine Crossing] [Wellington, Weta Cave, & Airport]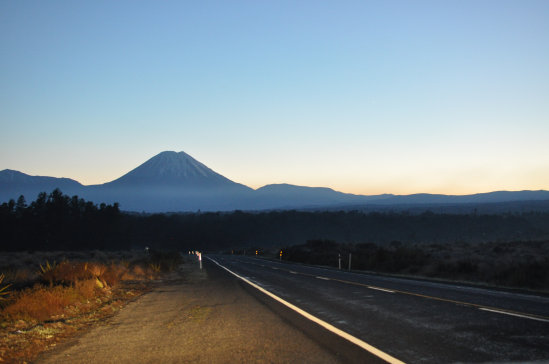 It's 4am as we head towards the Tongariro Alpine Crossing to get an early start on an amazing adventure.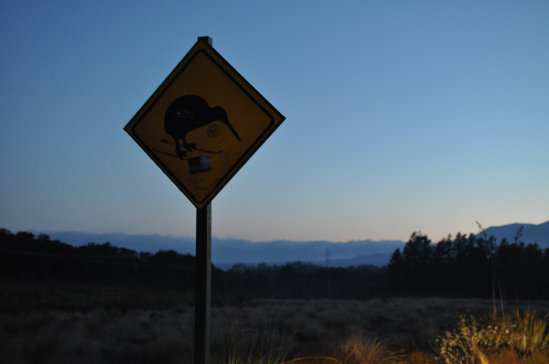 Kiwis apparently cross the street here on skis.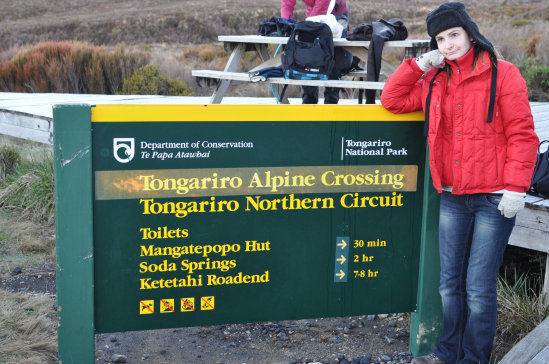 A 7-8 hour hike? I wanna take a nap just thinking about it.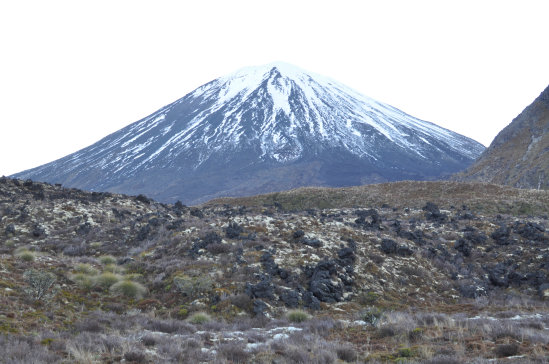 Obstacle, spectacle, or both?

As you can see, the path has very uneven footing... glad we rented some good hiking boots.
I pity anybody who attempts the crossing in a standard pair o' sneakers.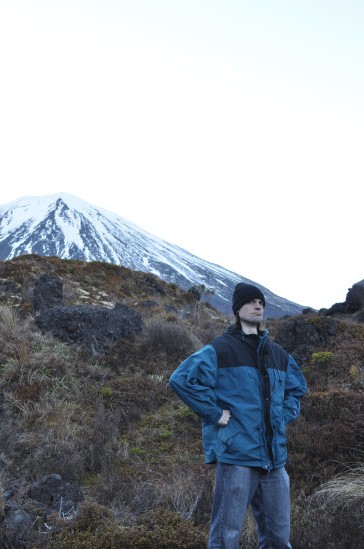 Bold and cold.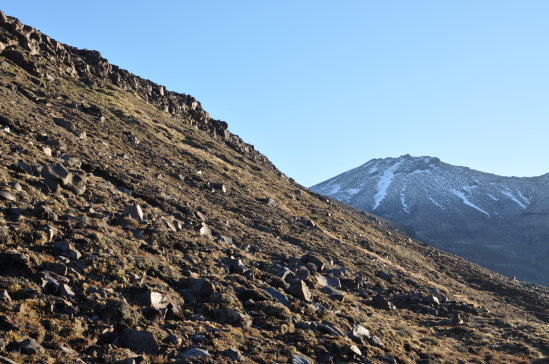 Loose rocks everywhere.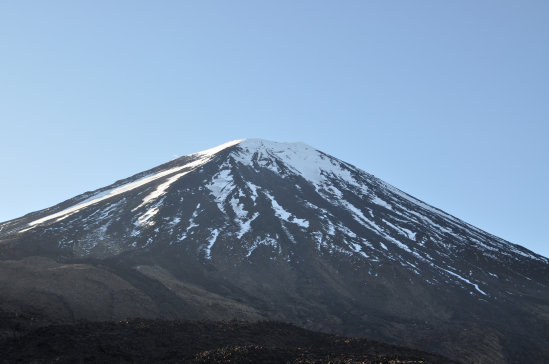 One does not simply walk into Mordor.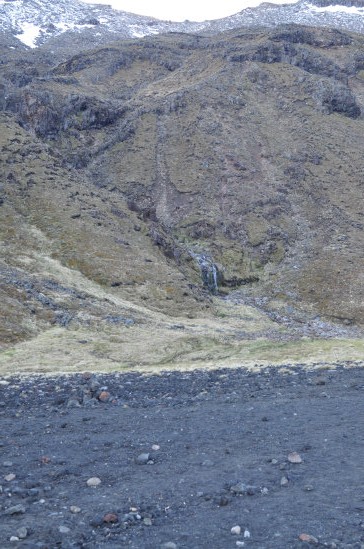 A nice little waterfall off in the distance.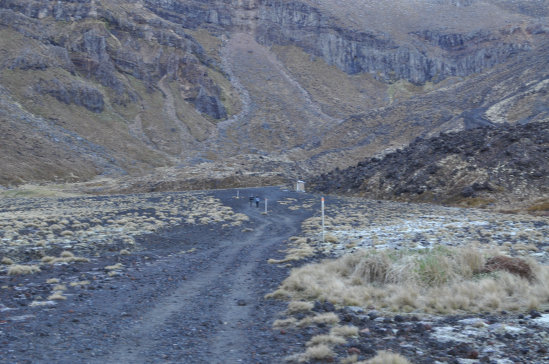 A little shed off in the distance.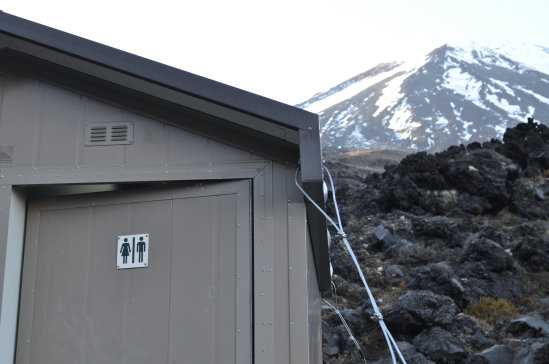 Toilets, mountains, and snow... oh my.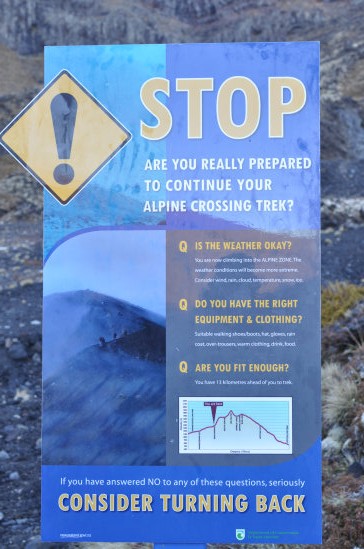 Nope, not prepared at all. Let's go home.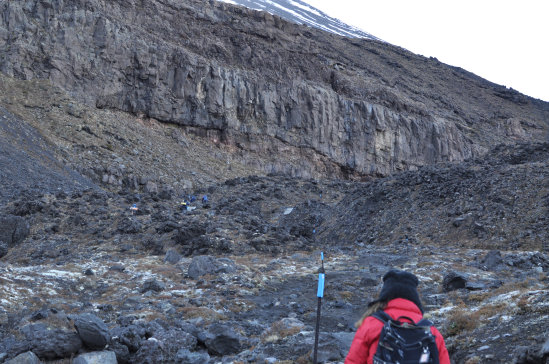 Re psyches herself up to tackle "The Devil's Staircase" which is right around the corner.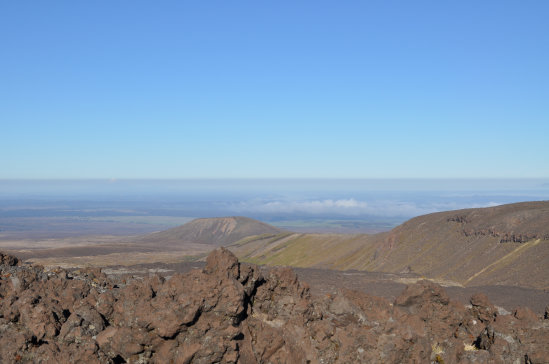 Wow, we've already walked pretty damn far...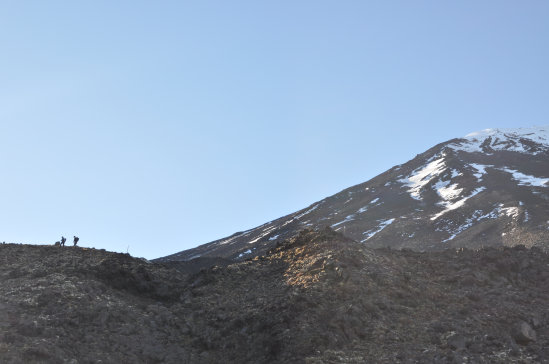 ...and yet there's so much farther to go.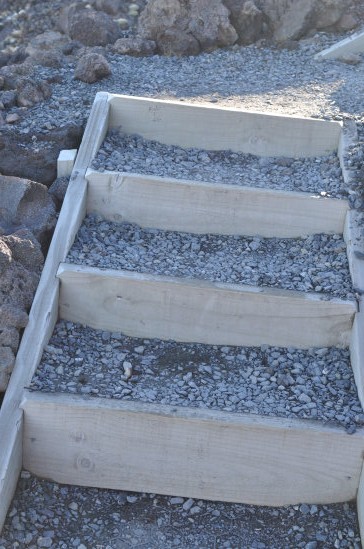 Damn these stairs! Will they never end???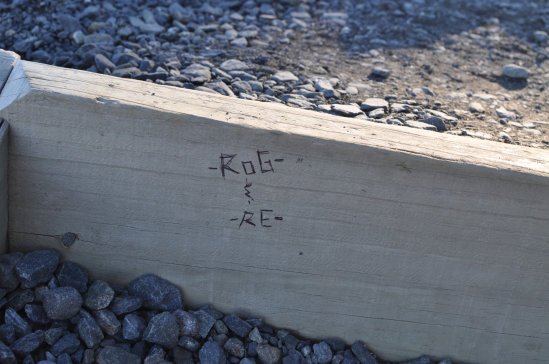 Left our mark for posterity. Awww.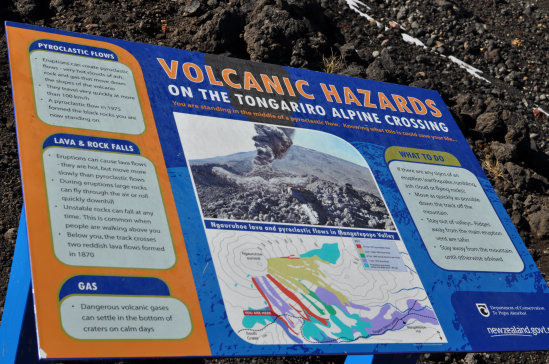 In other words: The way is shut. It was made by those who are Dead. And the Dead keep it. The way is shut.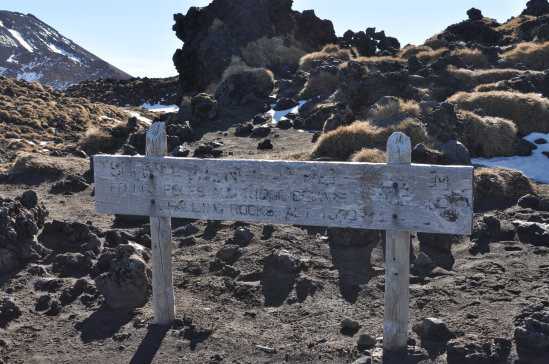 I'm sure it didn't have anything important to tell us. No need to worry.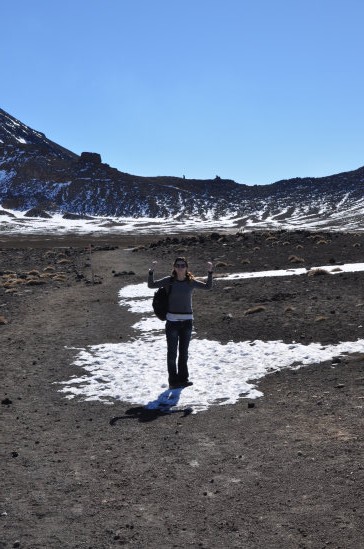 Re cools off after surviving the Devil's Staircase.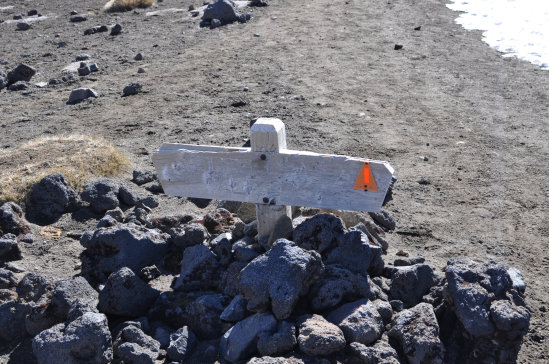 Apparently, not everybody survives the Tongariro Alpine Crossing.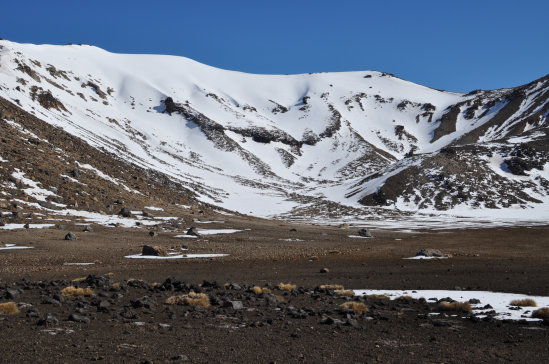 More ridiculous views.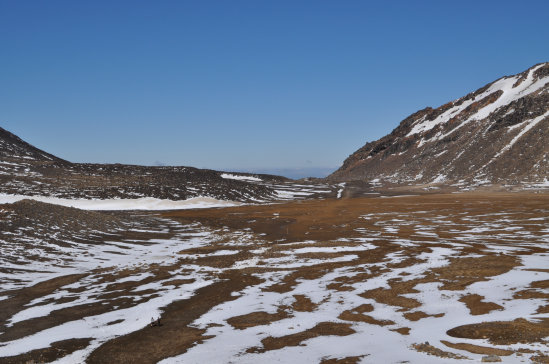 Keep on walking...

Have we climbed high enough yet? Short answer: No.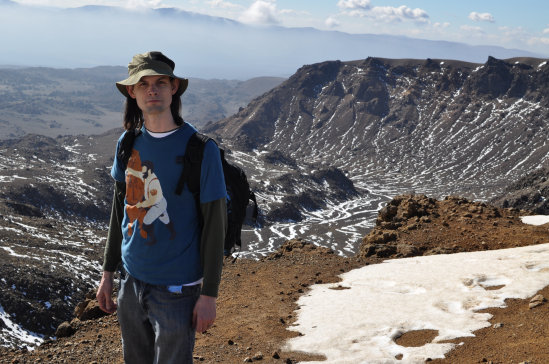 A new hike calls for a new hat.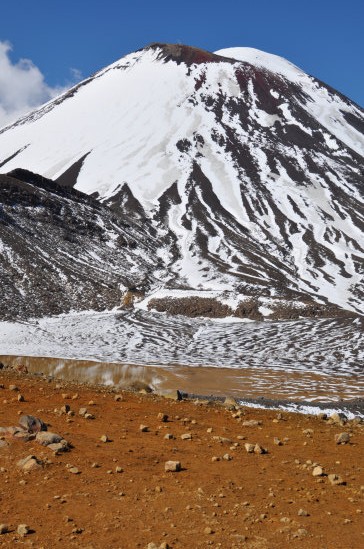 Anybody bring a sled?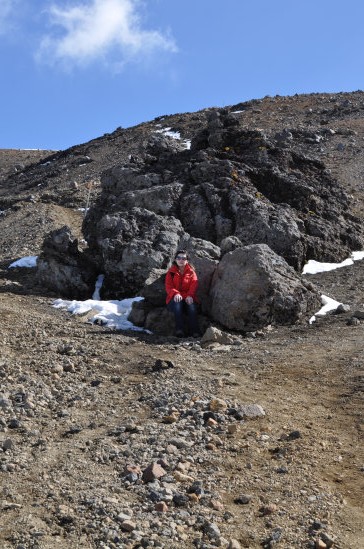 Taking a break on boulders.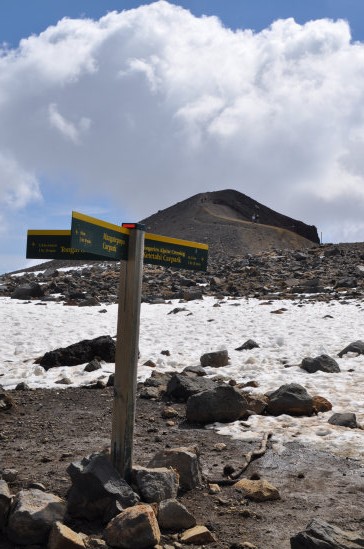 Choices, choices, choices...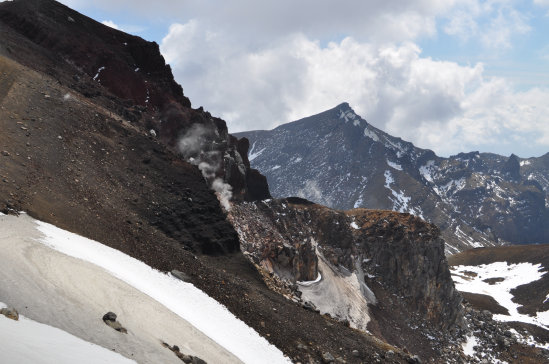 Let's go this way... looks easy enough.
There's still plenty more from the
New Zealand Road Trip to see!
Click here to continue onward to page 10!