by: -RoG-
...CONTINUED
[Auckland] [Hobbiton Tour] [OGO Rotorua/ Zorbing] [Wai-O-Tapu Geothermal Wonderland]
[Glow Worm Caves] [The Tongariro Alpine Crossing] [Wellington, Weta Cave, & Airport]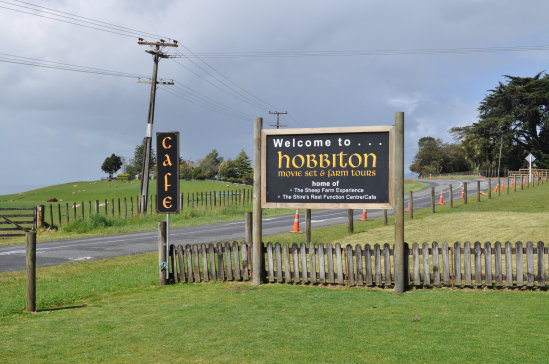 After a long, scenic drive through New Zealand farmlands, we arrive at our Hobbiton destination.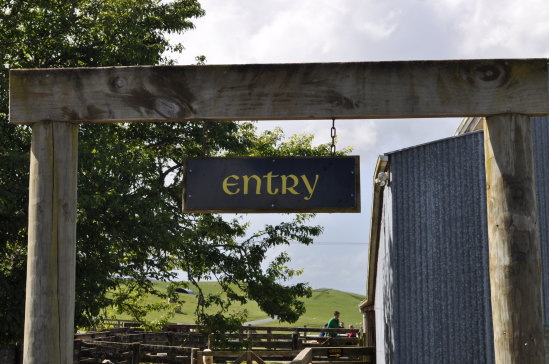 Don't mind if I do.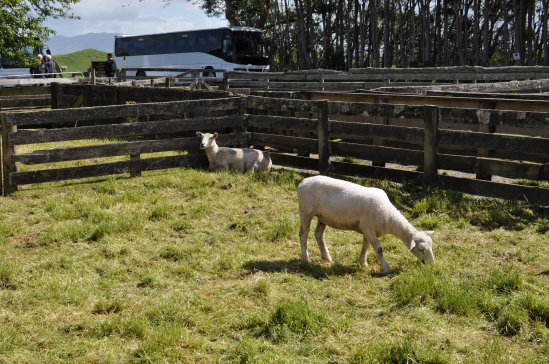 I am shocked... SHOCKED to see sheep in New Zealand.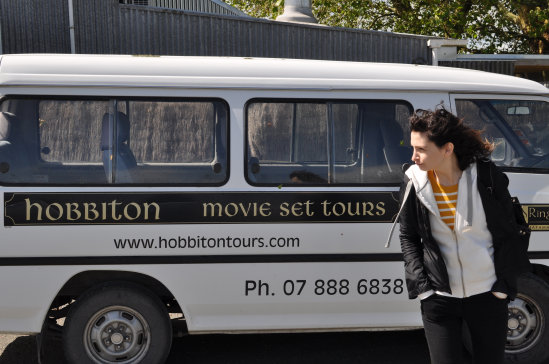 Re strikes a pose.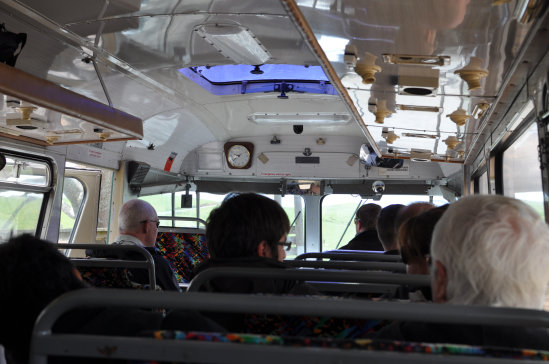 We board a nice, yet really old bus that somehow has the power to still take us to our destination.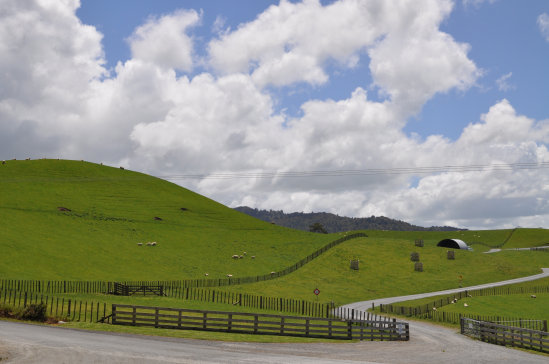 And off we go.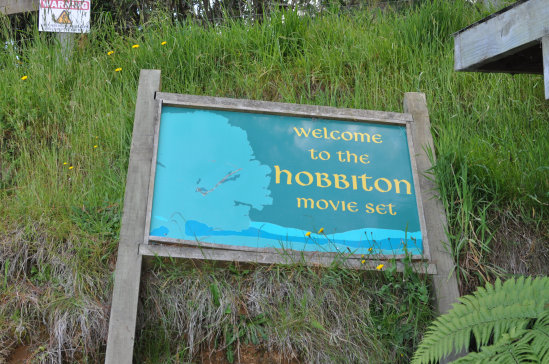 Okay, so they didn't have the "Welcome to Hobbiton" movie set sign planted in the ground yet.
But hey, leaned up against a hill works just as well.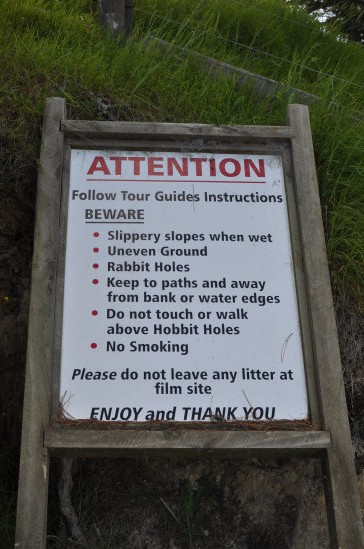 I was hoping for Gandalf pointing at me saying "Only YOU can prevent Hobbit fires".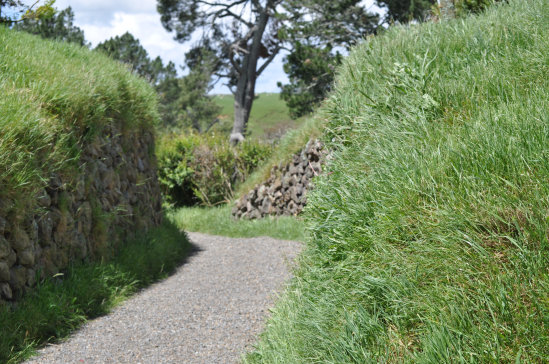 And in we go.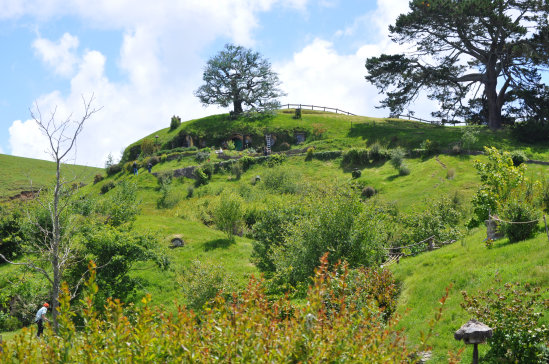 Why hello, paradise.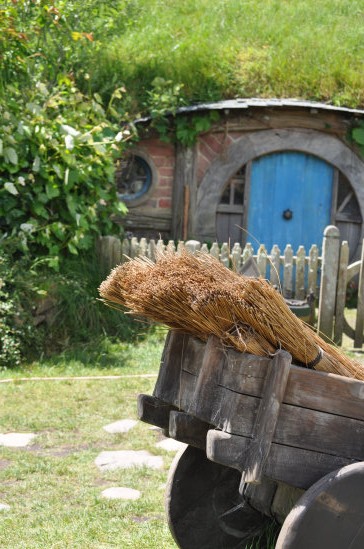 A wheelbarrow... I mean, a tiny wheelbarrow.

Which way shall we go?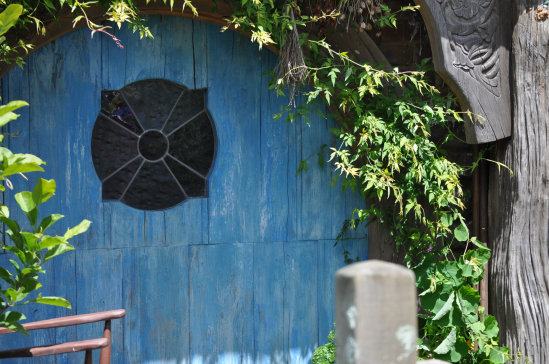 What's really impressive is the amount of detail that goes into even the smallest things in Hobbiton.
Keep in mind, half of the Hobbit holes are only seen in the background, so it's nice to see that equal care
was given to creating every one of them, whether they were major character residences or not.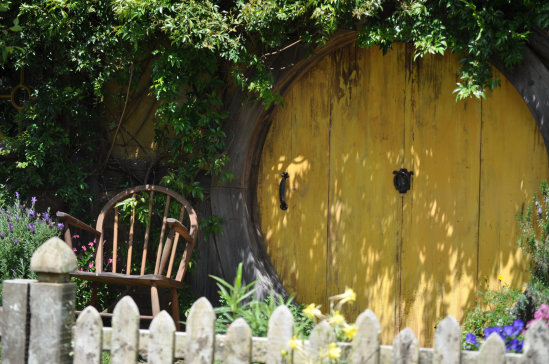 Pull up a chair.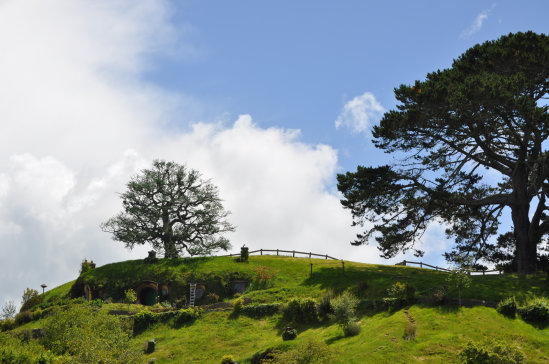 Nice view.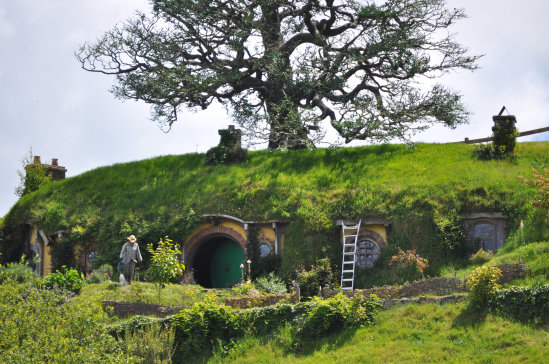 A groundskeeper works on the impressive Baggins hole.
What's crazy is that tree was brought in from elsewhere, but they had to cut off all the branches in order to do so.
So when the pieces of the tree arrived, they reattached every single branch as it originally appeared on the tree.

Care for some honey?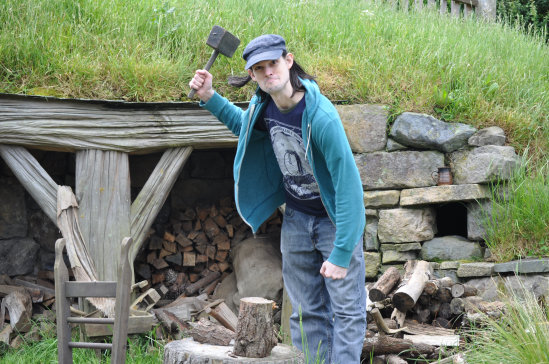 You really do feel like a giant walking around the Hobbiton set. Here I am about to smash a tiny log to pieces.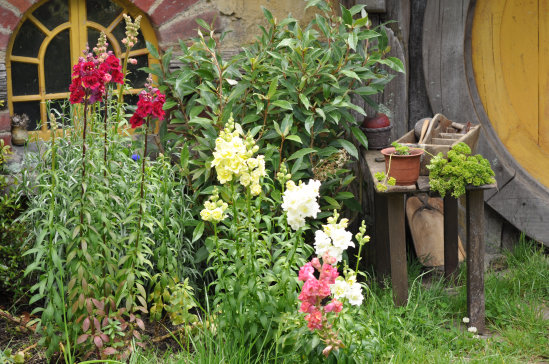 Where are the taters?

Another Hobbit home.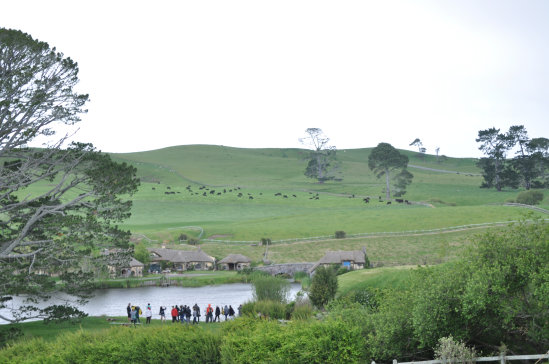 Off in the distance, you can see the little town area.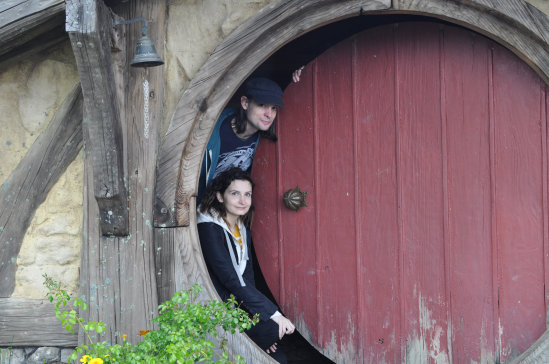 Here's the one Hobbit hole we were allowed to go inside.
Of course, this particular one had the largest door of all, so it's the only one that doesn't make you feel like a giant.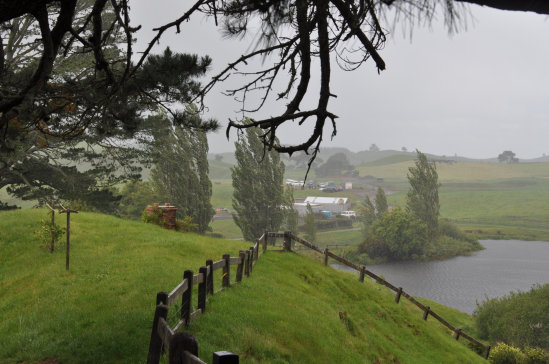 Out of nowhere, it starts to rain, so we hide under a tree.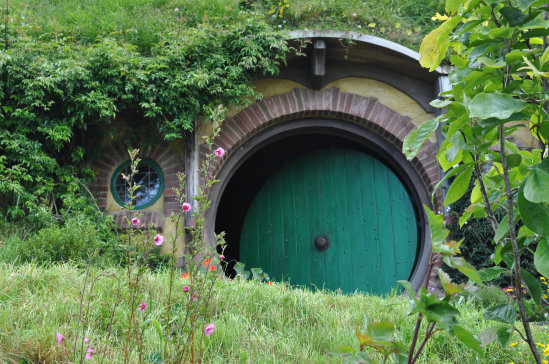 Another Hobbit home...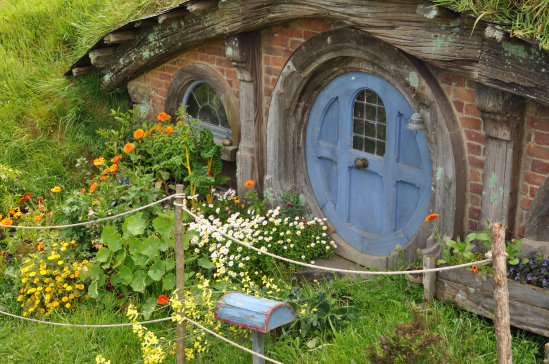 ...and another. Gotta love the miniscule mailboxes too.
There's still plenty more from the
New Zealand Road Trip to see!
Click here to continue onward to page 3!