by: -RoG-
...CONTINUED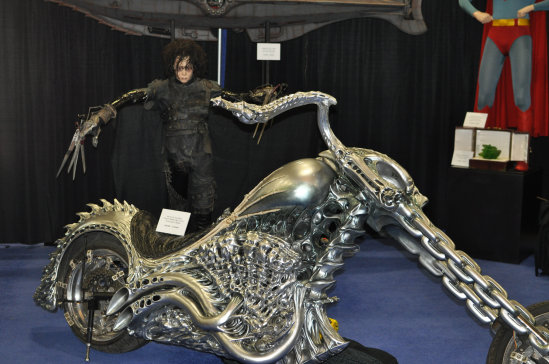 Edward Scissorhands and his hog... compliments of Ghost Rider.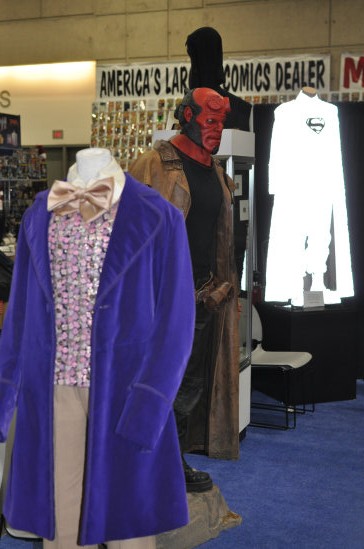 Hellboy punched off Willy Wonka and Jor-El's head. Typical.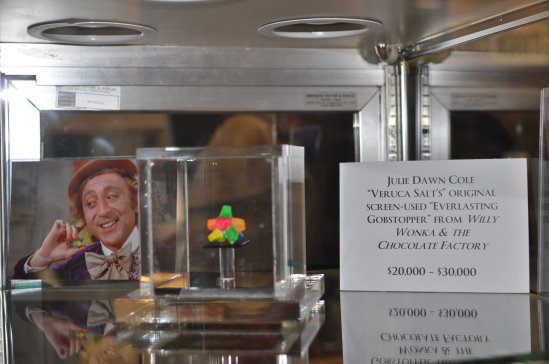 A screen-used Everlasting Gobstopper from Willy Wonka & The Chocolate Factory.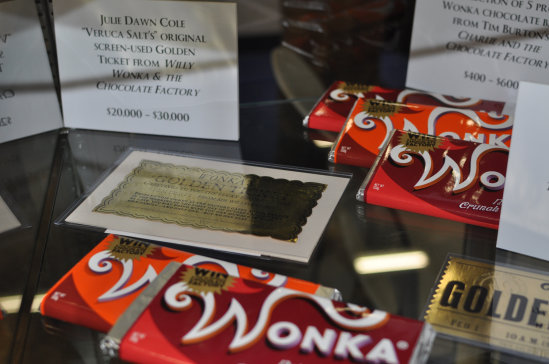 A Wonka bar and the infamous golden ticket.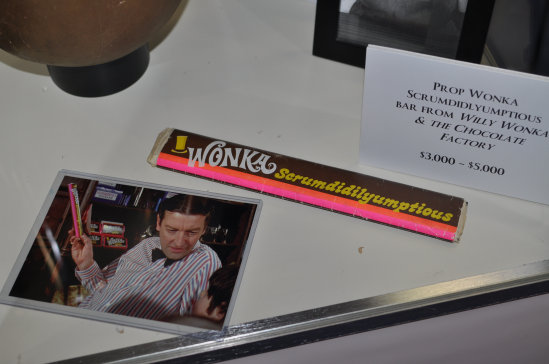 They even had Scrumdidilyumptious Wonka bars on display.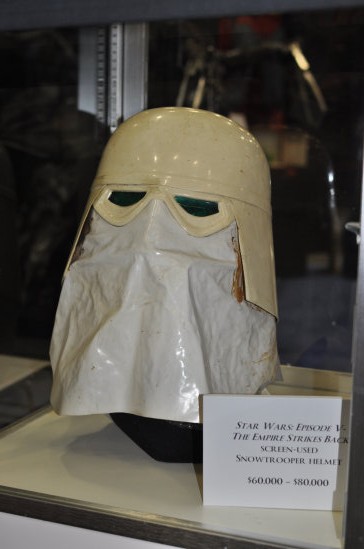 A Snowtrooper helmet...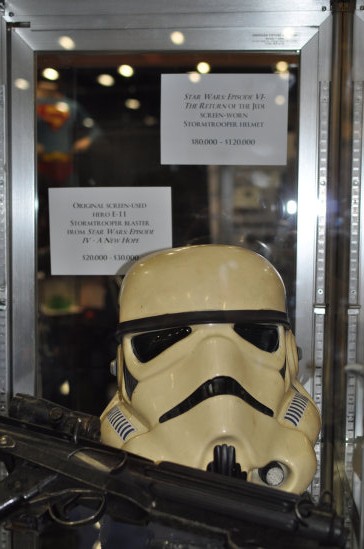 ...and a Stormtrooper helmet.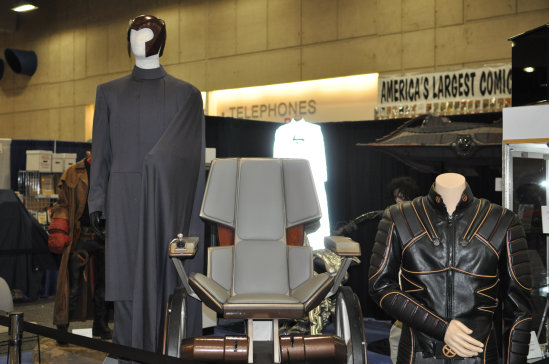 Costumes and props from the X-Men films.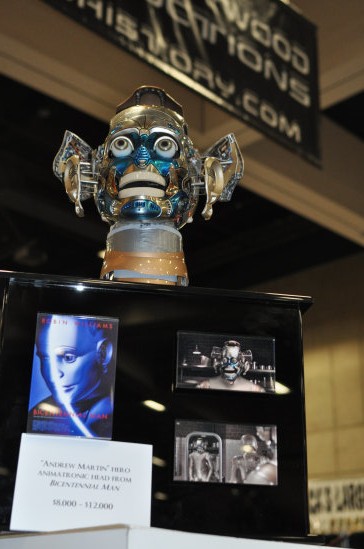 An Andrew Martin hero animatronic from Bicentennial Man.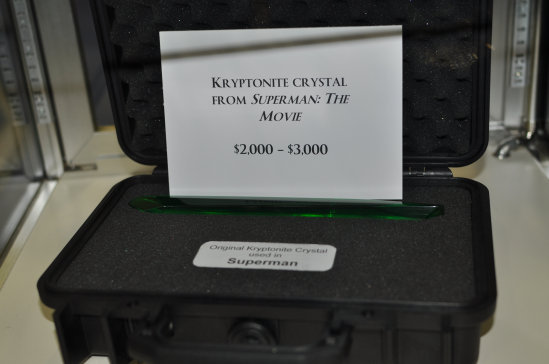 A genuine Kryptonite crystal from Superman: The Movie.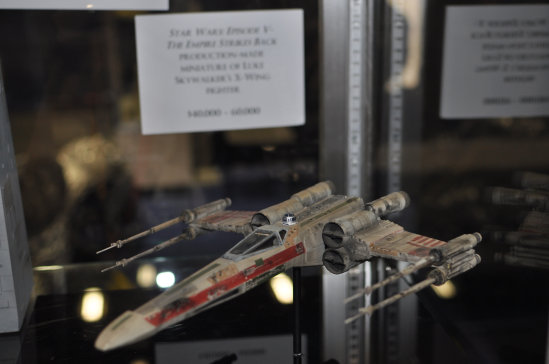 A model X-Wing from The Empire Strikes Back.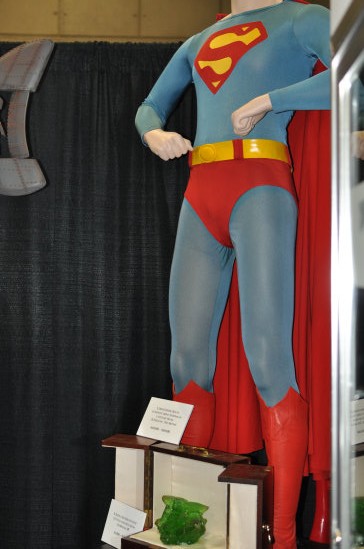 Superman's outfit and a big chunk o' Kryptonite from Superman III.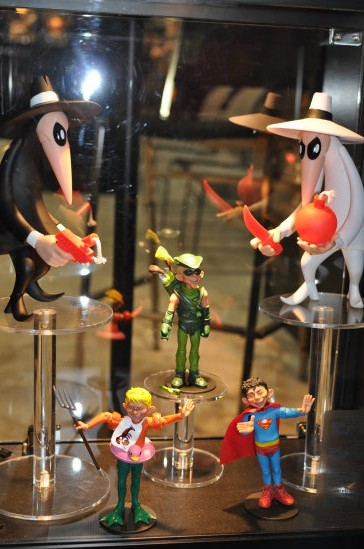 Alfred E. Neuman as various superheroes while the Spy vs. Spy guys plot more mischief.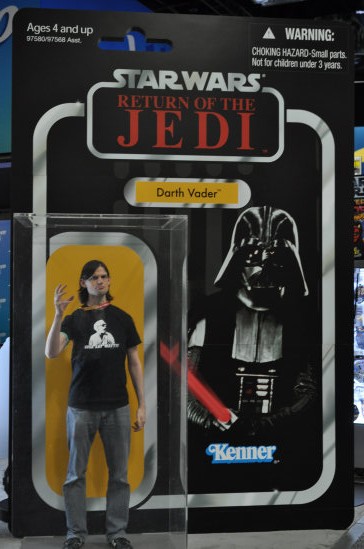 I am Darth Vader. Where is your god now?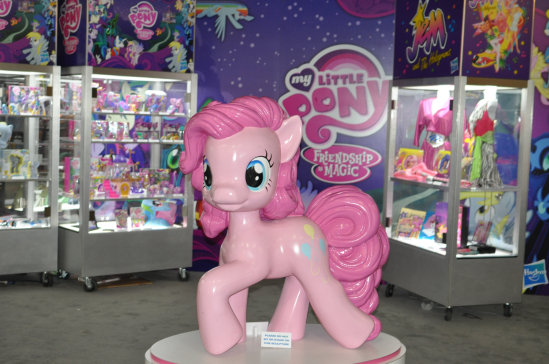 A little something for all you "bronies" out there.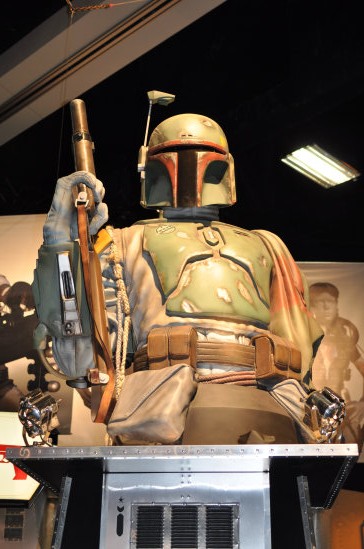 A huge Boba Fett bust.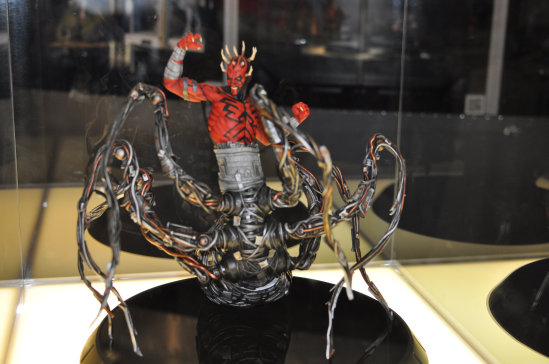 Darth Maul apparently found a replacement for his lower torso.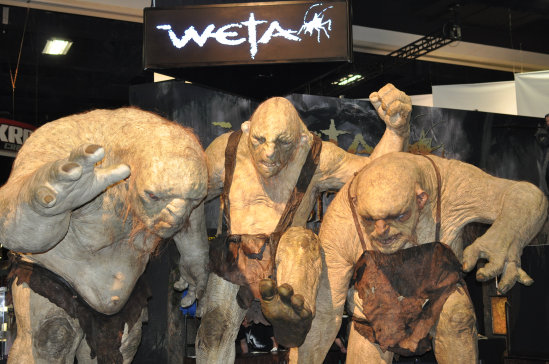 Weta has some huge trolls... and I'm not talking about the Internet type.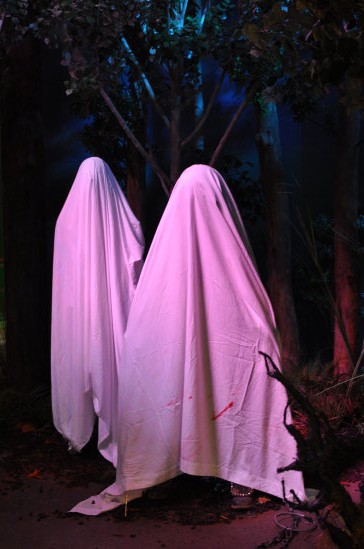 At the end of each day, they covered up these zombies from The Walking Dead with sheets.
I like them better as sheet ghosts. If these were in the show, I'd actually watch it.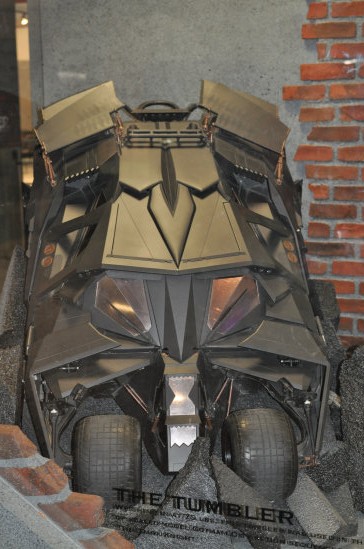 The Tumbler apparently thinks it's the Kool-Aid Man.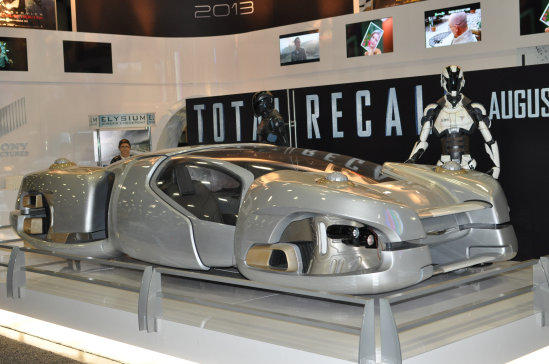 Nice car, but I still have absolutely ZERO interest in the Total Recall remake.
The original was awesome. Leave it be.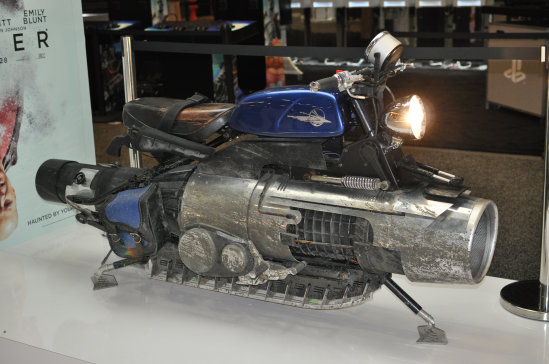 Wanna go for a ride?
There are still many more
2012 San Diego Comic-Con photos to see!
Click here to continue onward to page 11!
Jump to page:
[1] [2] [3] [4] [5] [6] [7] [8] [9] [10] [11] [12] [13] [14] [15] [16] [17] [18] [19] [20]