by: -RoG-
...CONTINUED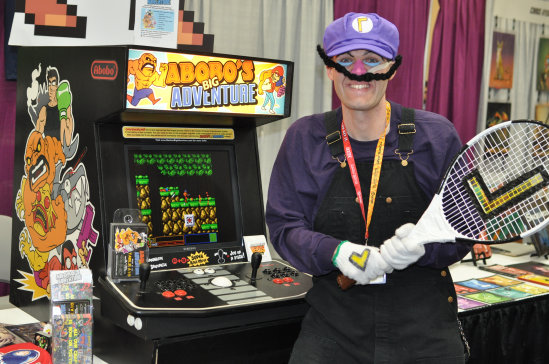 Waluigi pays our Abobo cabinet a visit!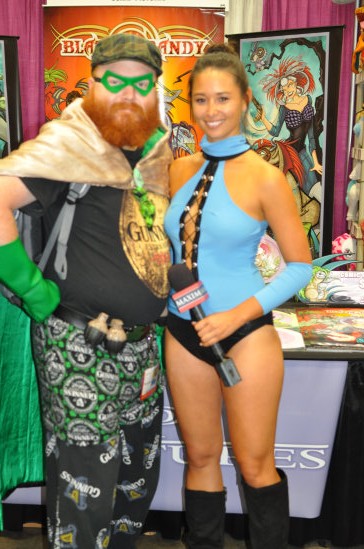 Just another typical day at Comic-Con.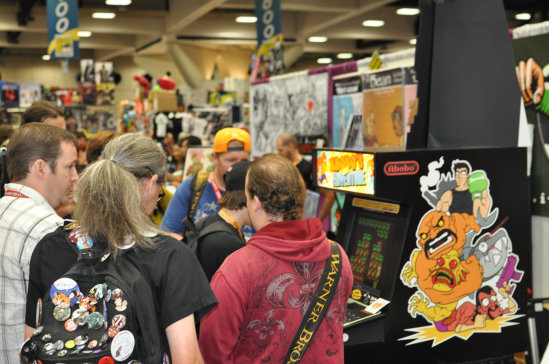 More crowds swarm around the Abobo's Big Adventure cabinet.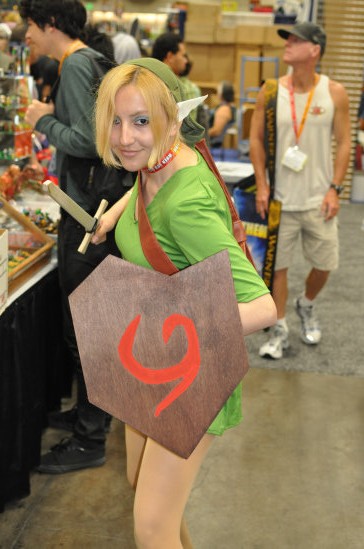 Nice to see a Link from Zelda with a custom shield.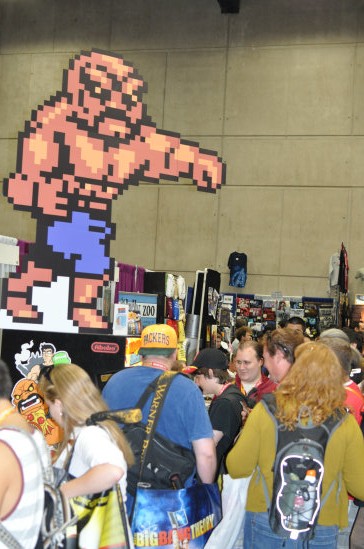 aAbobo will punch all who refuse to play his game and buy I-Mockery's merchandise!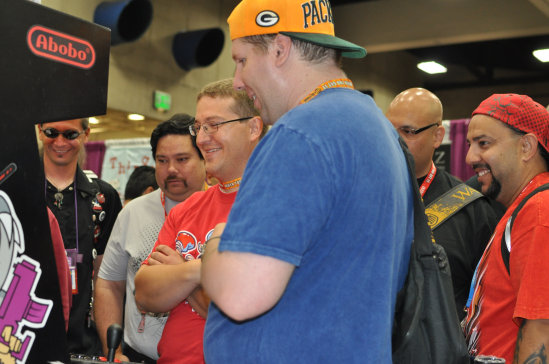 Nick and company stand around and watch the huuuge ending cinematic to Abobo's Big Adventure.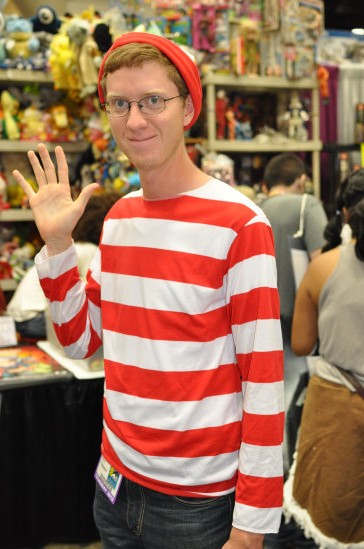 Where's Waldo? He's right there, that's where.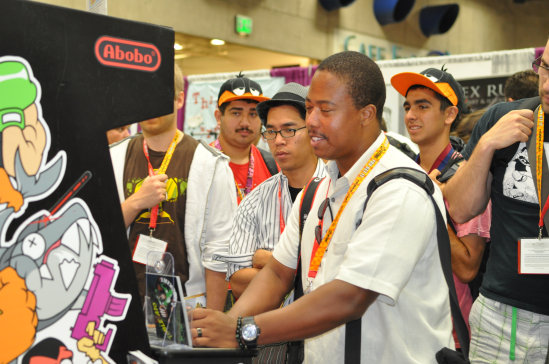 Not only is he really nice and somebody who bought a bunch of our merch, but he's easily the best
Abobo's Big Adventure player we've encountered. The man has clearly brushed on up his retro gamer skills.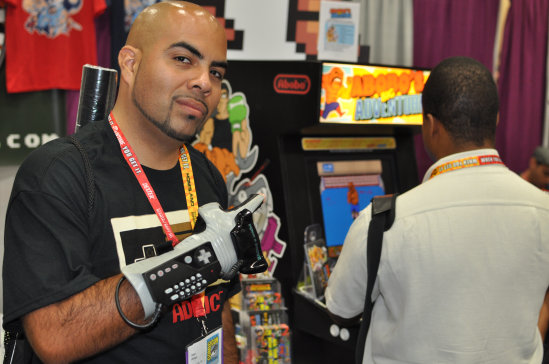 The Power Glove! It's so bad!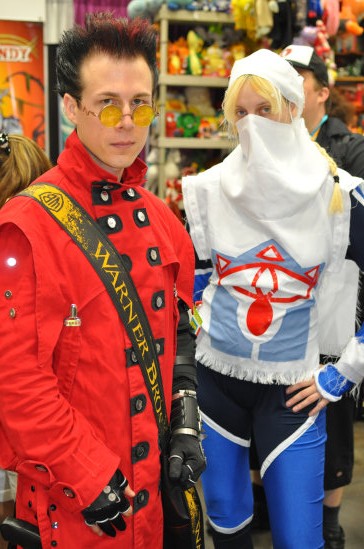 Any costume that can help filter the scent of unbathed Comic-Con attendees is a great idea if you ask me.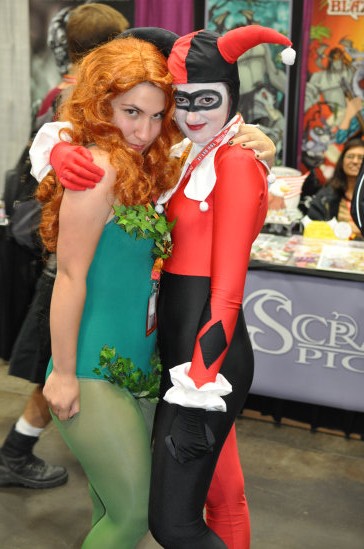 Poison Ivy and Harley Quinn. Friends 4evar.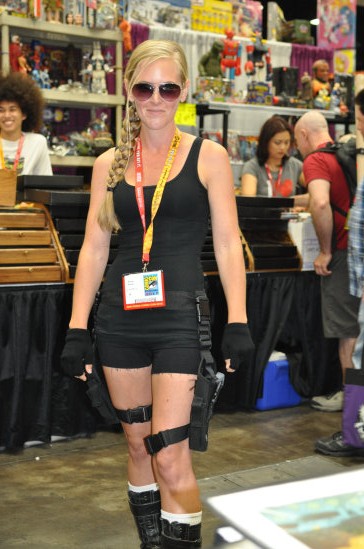 It was nice of her to pose for a quick photo, what with all those tombs she needs to go raid 'n all.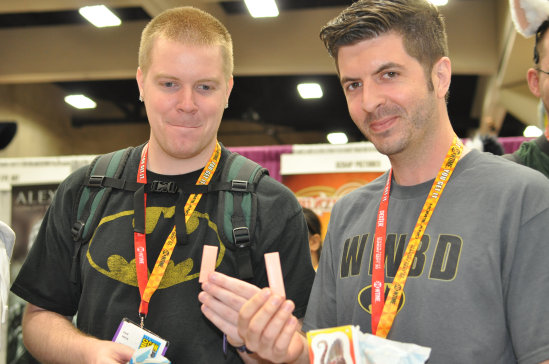 Despite my warnings, these two guys insisted on eating the decades old
gum that came with their Dinosaurs Attack trading cards I sold them.

It wasn't good back in the 80s...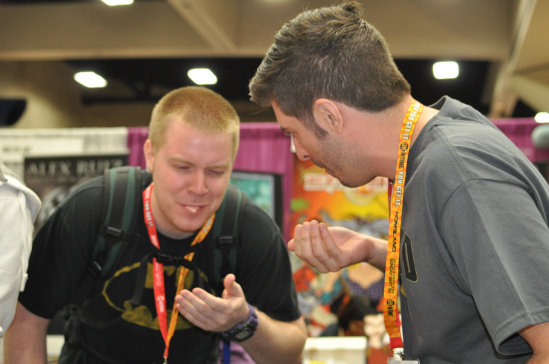 ...and it definitely isn't good now. Hope it was worth it fellas!

More crowds around the booth and Abobo arcade cabinet.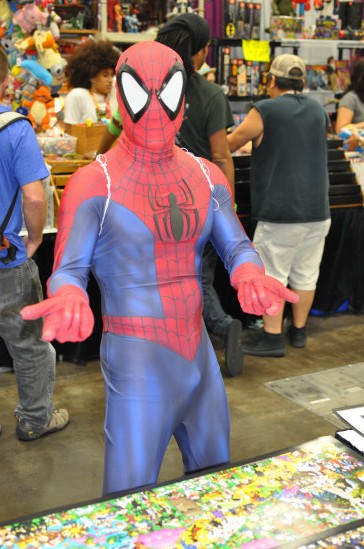 His spidey sense was tingling after seeing our new 8-bit pixel prints.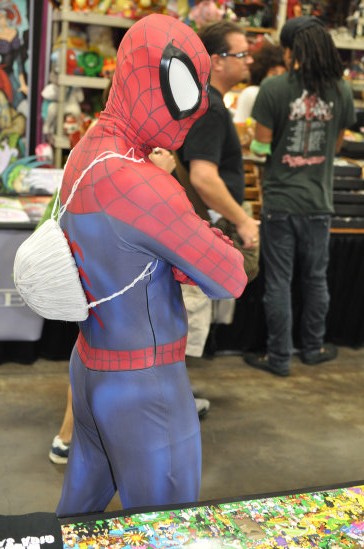 Spider-Man even had a backpack made of spider webs.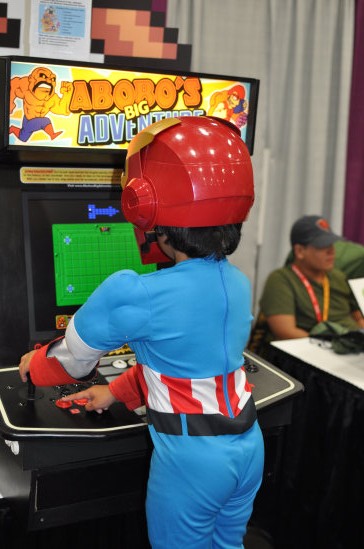 He was doing just fine on the Zelda level, but decided to kick things up a notch...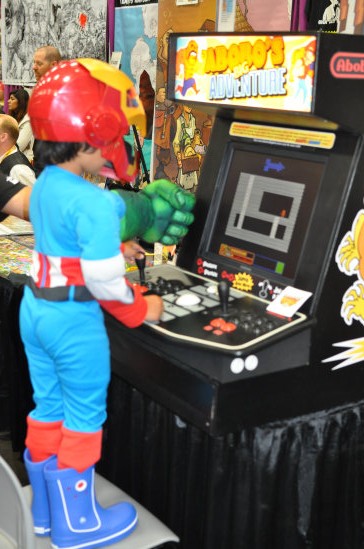 Behold CAPTAIN IRON HULK!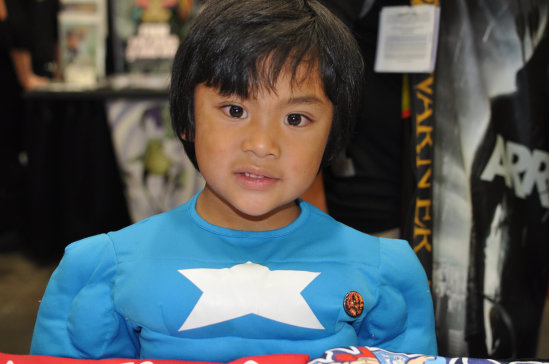 And since he kindly revealed his identity, we rewarded him with a free Abobo pin to proudly wear on his costume.
There are still many more
2012 San Diego Comic-Con photos to see!
Click here to continue onward to page 9!
Jump to page:
[1] [2] [3] [4] [5] [6] [7] [8] [9] [10] [11] [12] [13] [14] [15] [16] [17] [18] [19] [20]