by: -RoG-
...CONTINUED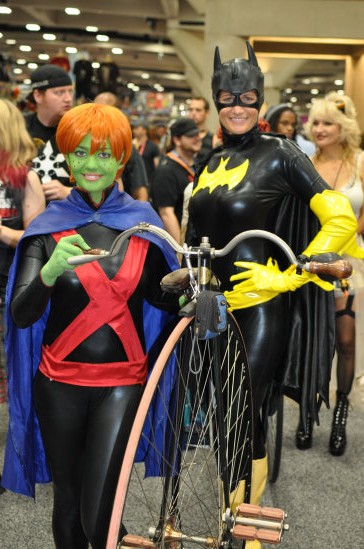 I guess there wasn't room for them in the Batmobile...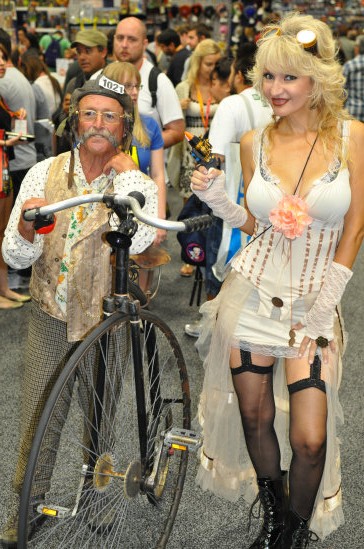 ...but they have some other giant-wheeled cycling enthusiasts to hang out with.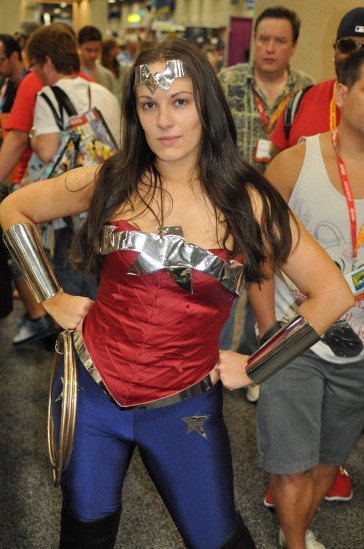 Wonder Womaaaaaaaaaaan!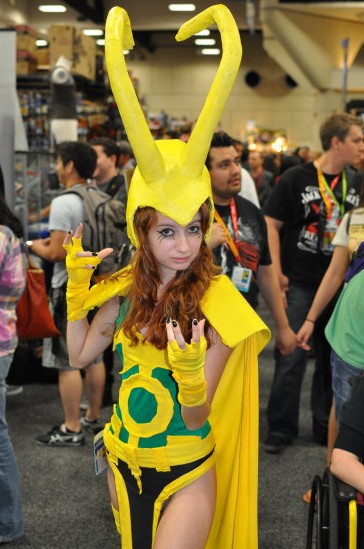 Excellent cosplay of Loki from the comic books.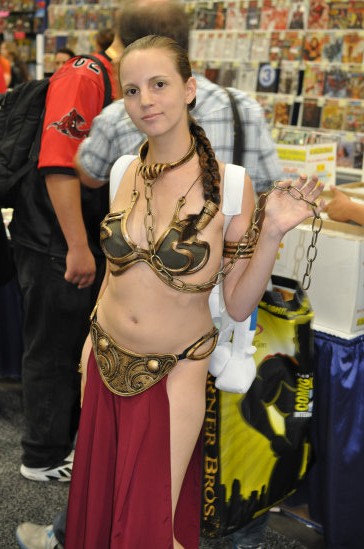 There were many Slave Leia cosplayers as always...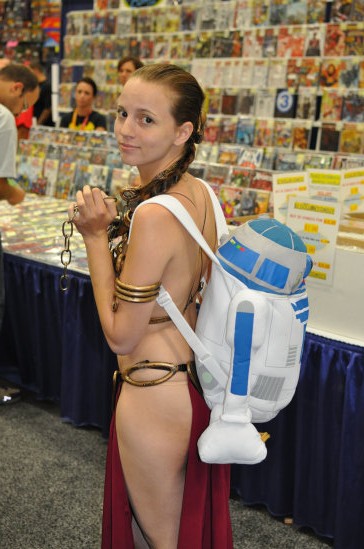 ...but she was the only one giving R2-D2 a piggyback ride.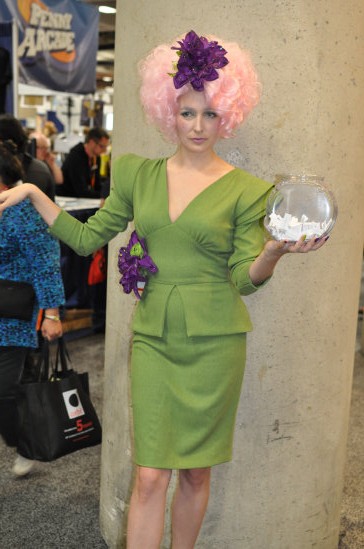 Classy dames are a dime a dozen at Comic-Con.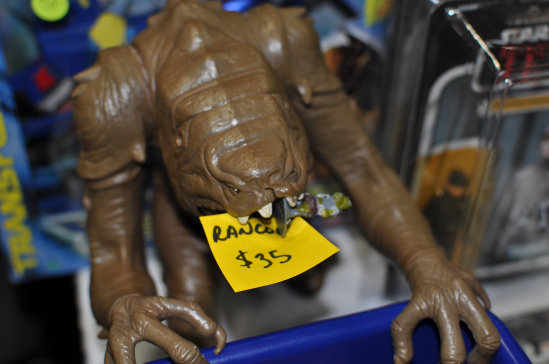 Rancor hate high price tag! RAAAAAAAAAAAARGHAGHGHGH!!!!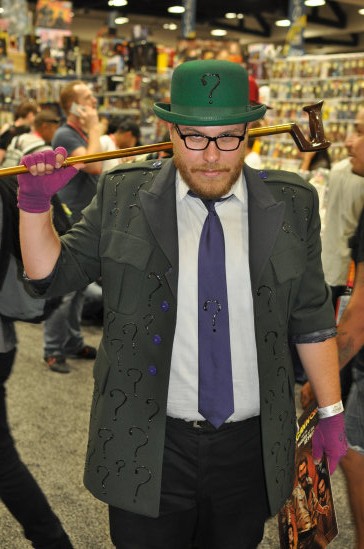 Riddle me this.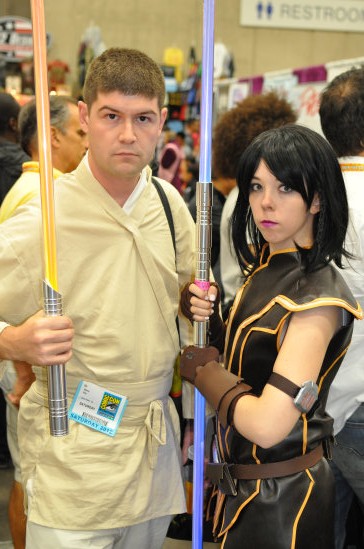 Keep on' using the Force, chums.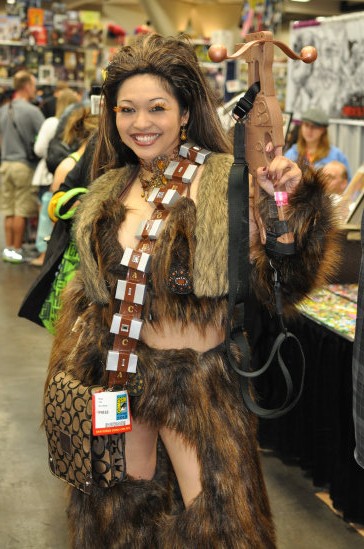 Ho-Bacca's costume was pretty amazing.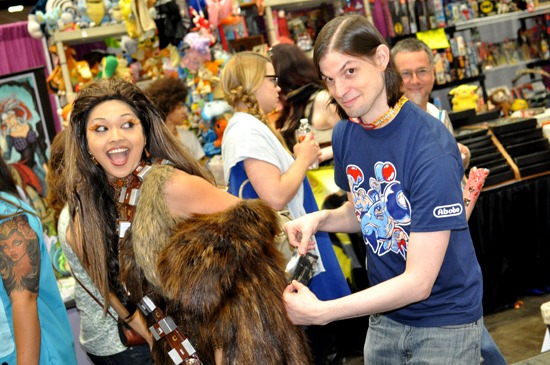 Ho-Bacca also asked me to put a shiny I-Mockery sticker on her ass.
Yep... this was definitely a Comic-Con first for me. Good times.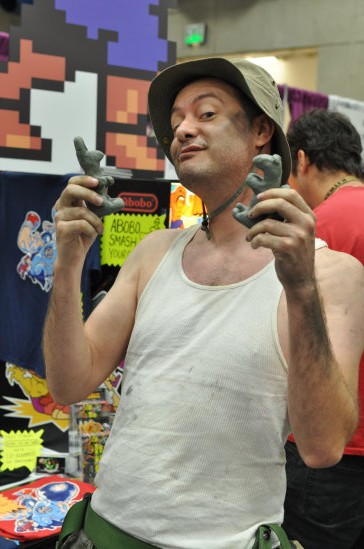 My buddy Tom did a perfect Carl Spackler and even made some dummy critter explosives to complete the look!

The deadly discs of TRON.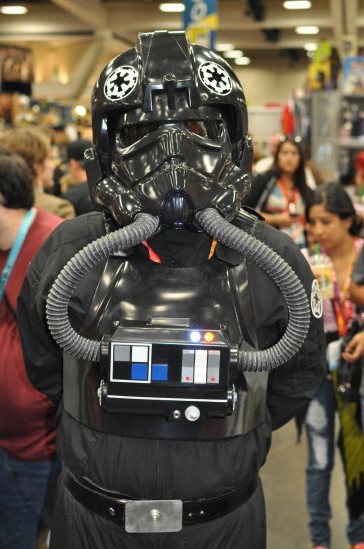 Need a lift?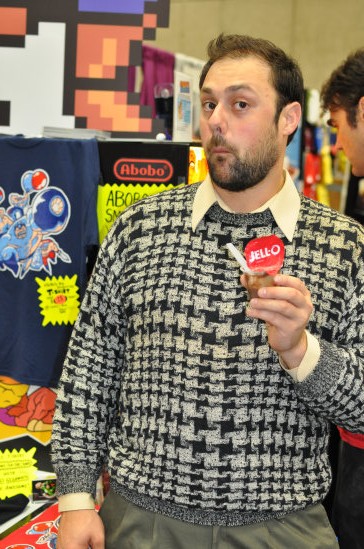 Clifford Huxtable loves himself some Jell-O.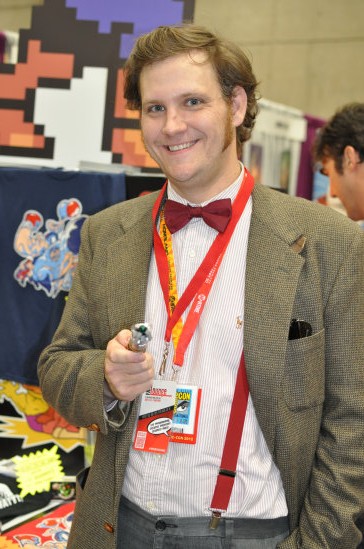 Dr. Who loves himself some time travel.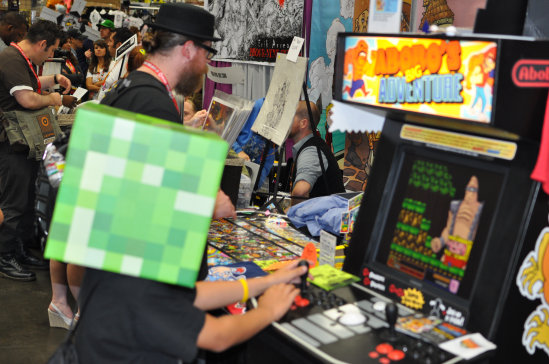 Even the Creeper from Minecraft took time out of his busy schedule to play Abobo's Big Adventure.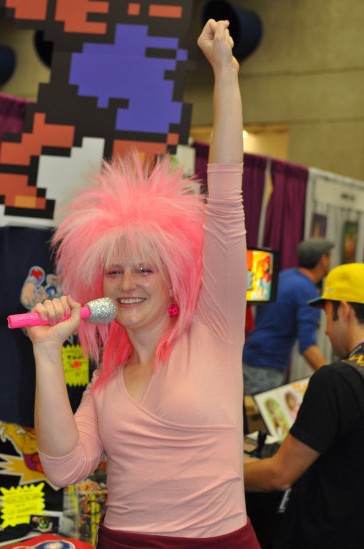 Jem still rocking out, even if her Holograms are nowhere to be seen.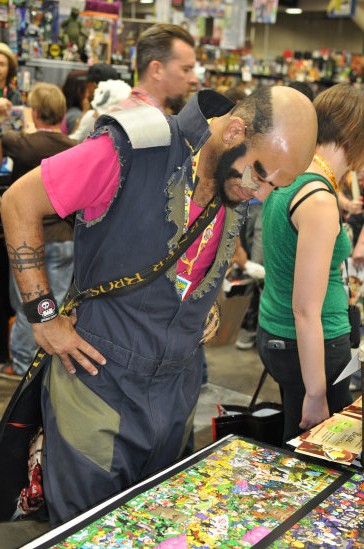 Admiring our latest pixel poster.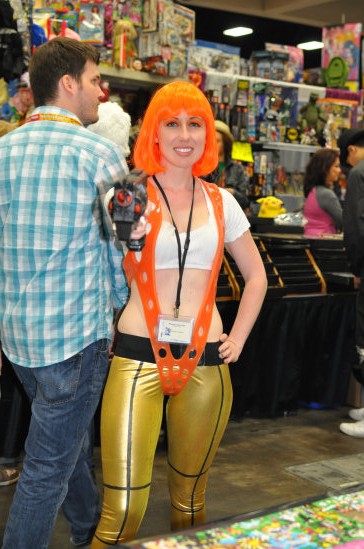 No need to point that gun at me, Leeloo. I'm sure you have a Multipass.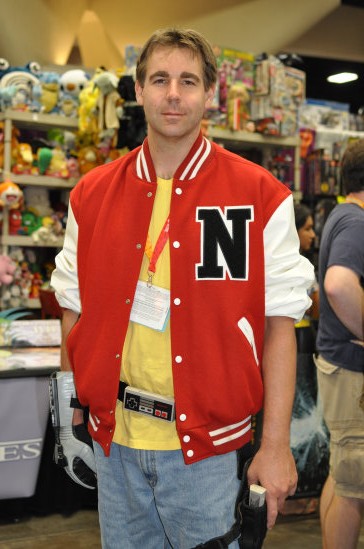 Captain N: The Game Master!
There are still many more
2012 San Diego Comic-Con photos to see!
Click here to continue onward to page 17!
Jump to page:
[1] [2] [3] [4] [5] [6] [7] [8] [9] [10] [11] [12] [13] [14] [15] [16] [17] [18] [19] [20]