by: -RoG-
...CONTINUED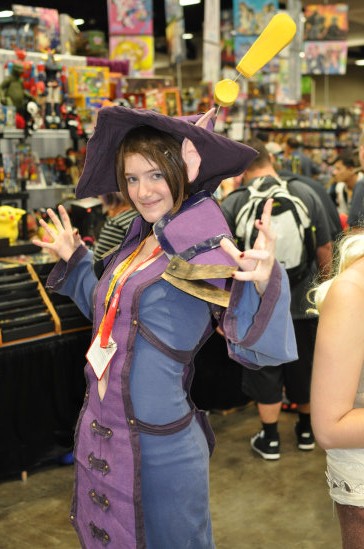 She handed me a quest printed on a piece of paper that told me to take a break.
Quest completion achievement unlocked!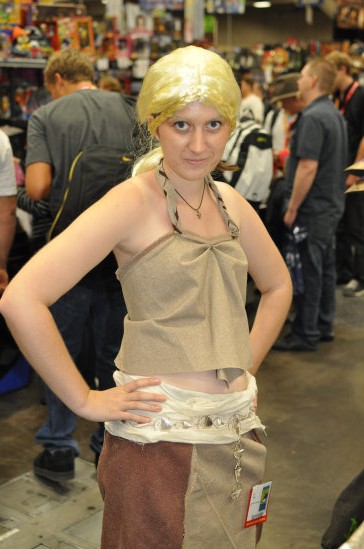 Khaleesi was there, but without her dragons. I'm sure they were busy burning some other cosplayers.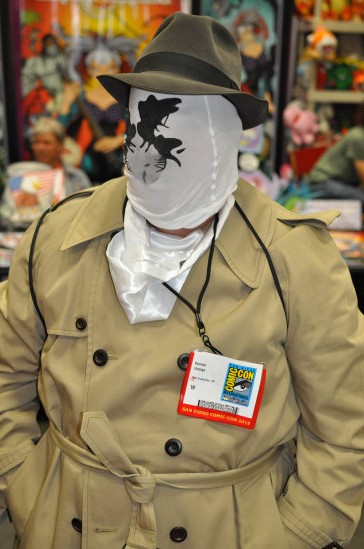 Rorshach, complete with a mask that had changing ink spots whenever he breathed.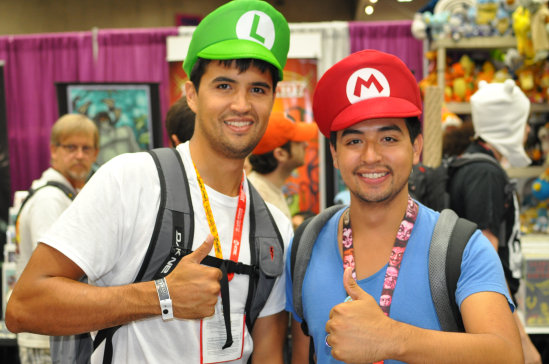 Mario and Luigi... or just two guys who really enjoy their headwear.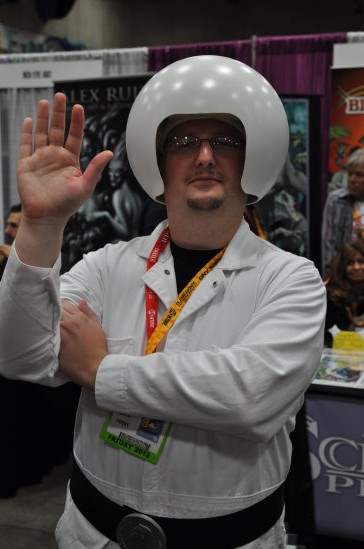 I knew it... I'm surrounded by assholes!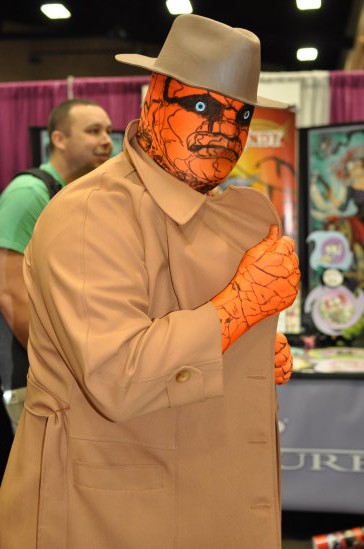 The Thing!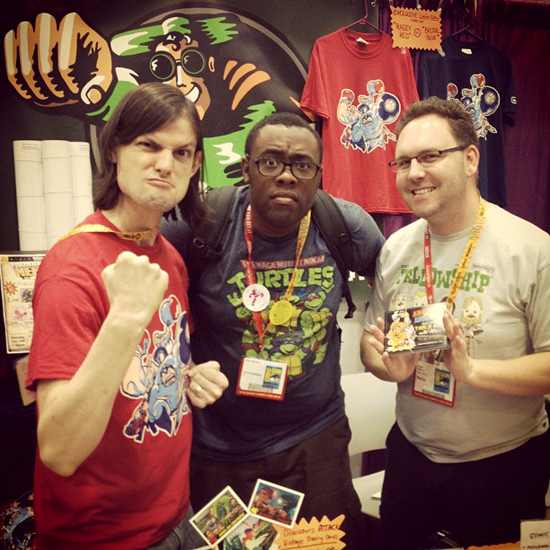 Hanging with my pals - Andre "Blacknerd" Meadows and Robert "Coin-Op TV" Welkner.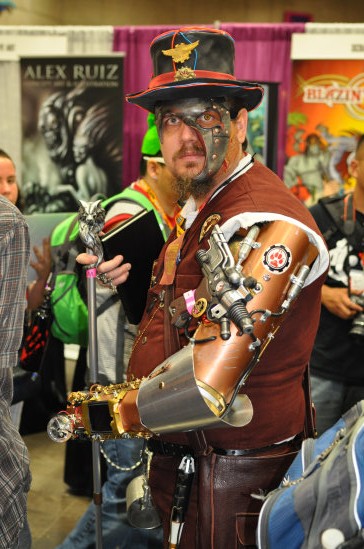 I wonder how often he has to oil that whole getup.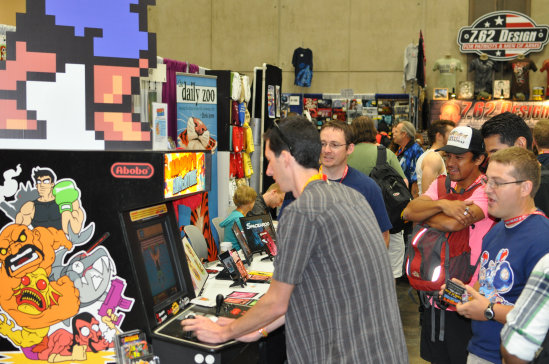 Michael (aka: "Tacobot" from our forums) draws in a big crowd as he takes on Big Mac!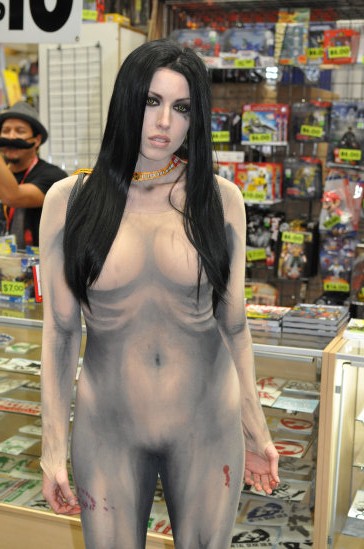 Pretty? Creepy? Pretty creepy? Either way, she looks awesome and terrifying all at once.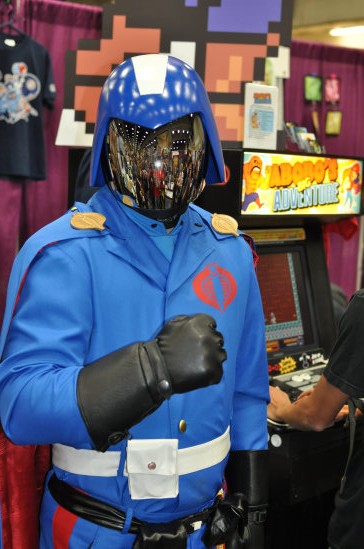 You'd be hard pressed to find a better looking Cobra Commander. Cobraaaaaaaaaaaaaaaaaaa!!!!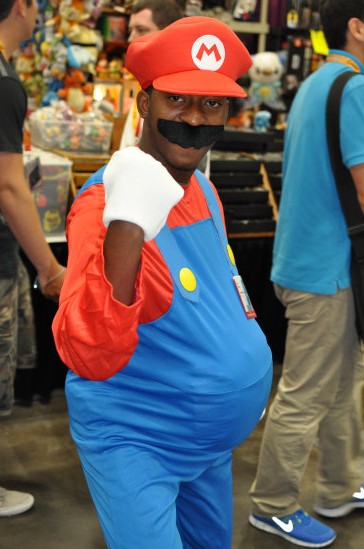 Mario is either pregnant, or an alien is going to burst out of his chest any minute now...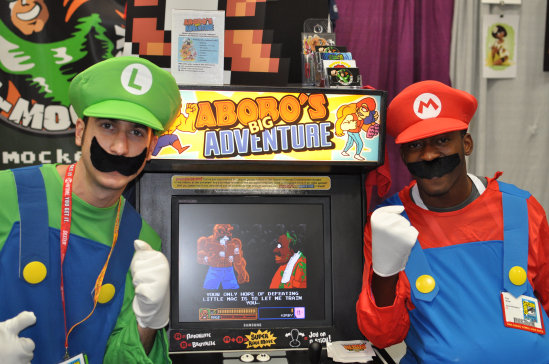 ...but not before he and Luigi get in some time on Abobo's Big Adventure!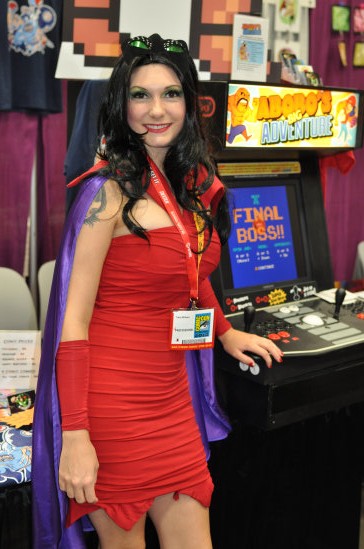 Lookin' good there, Catra!

There's never a shortage of zombies walking around Comic-Con.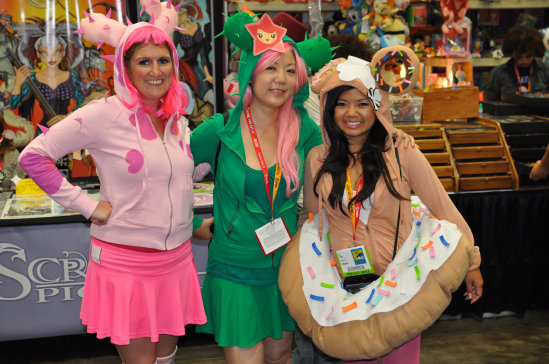 Mmmmm... donut.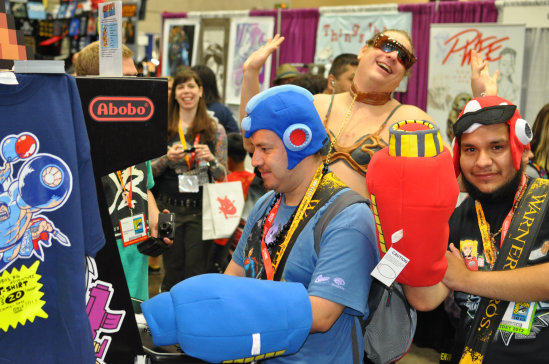 Everything about this photo is amazing.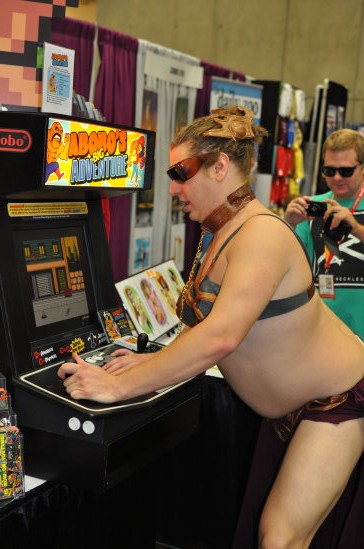 This is my pal, Austin. Are you scarred for life yet?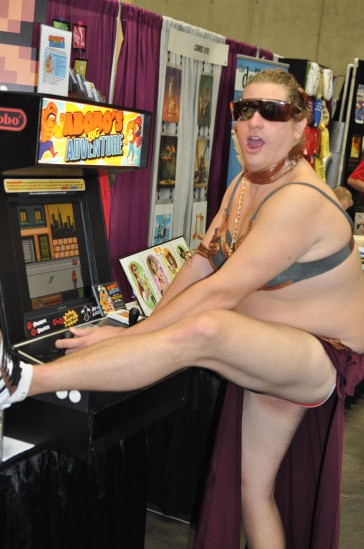 How 'bout now?
There are still many more
2012 San Diego Comic-Con photos to see!
Click here to continue onward to page 14!
Jump to page:
[1] [2] [3] [4] [5] [6] [7] [8] [9] [10] [11] [12] [13] [14] [15] [16] [17] [18] [19] [20]