by: -RoG-
...CONTINUED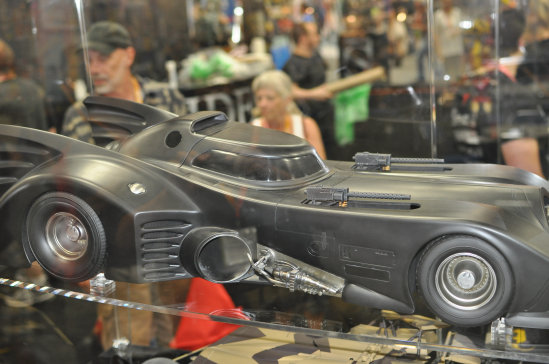 The Batmobile from the Tim Burton flicks.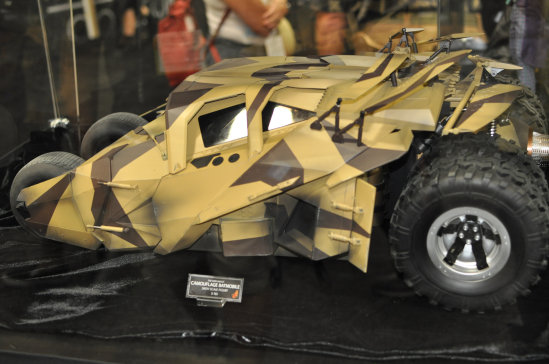 The Tumbler. Does it come in black?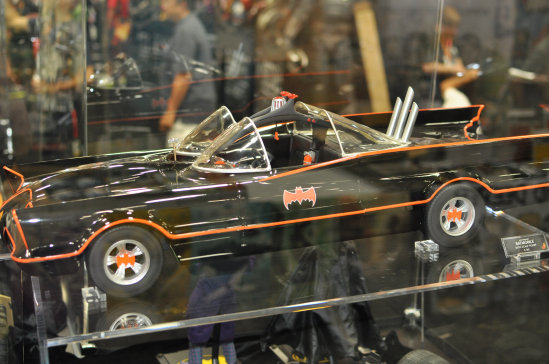 Still my favorite Batmobile.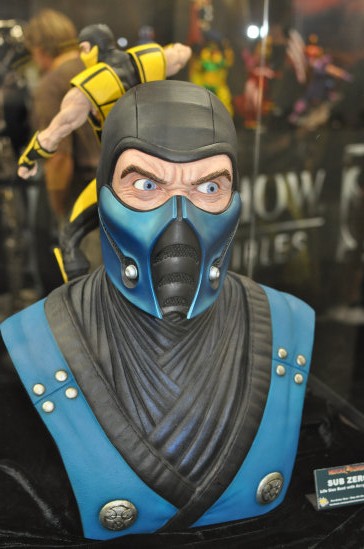 Sub Zero is thinking really hard about something.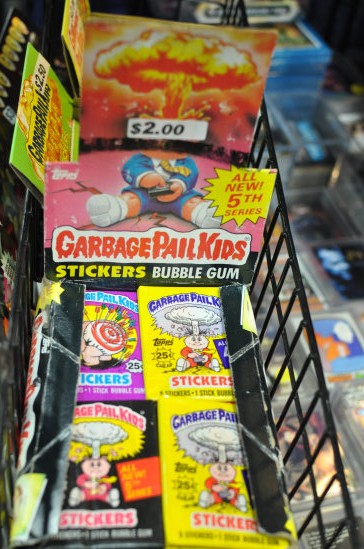 You can never go wrong with vintage Garbage Pail Kids.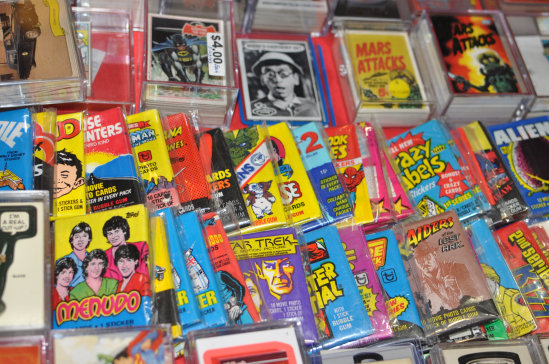 A wide variety of vintage wax packs - including the incredibly cool Monster Initial Stickers.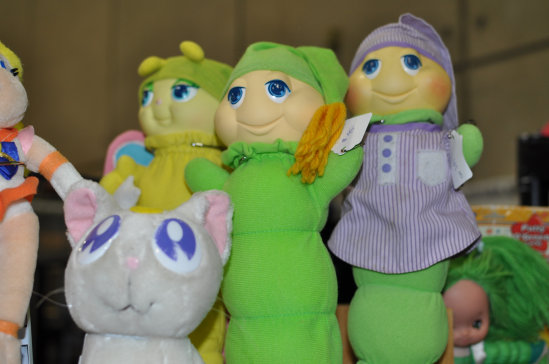 I get sleepy just looking at Glow Worm.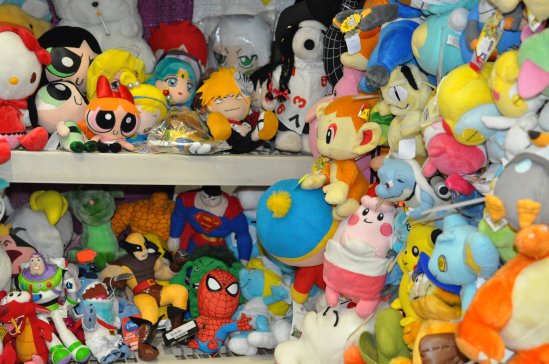 More plush toys.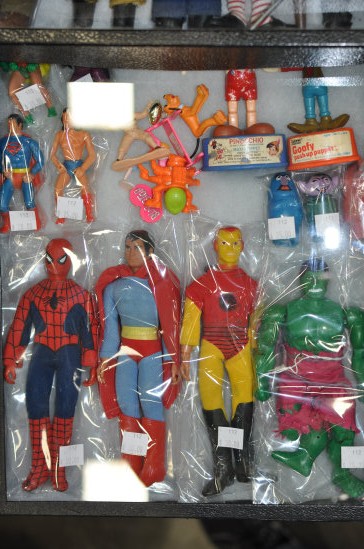 Some old Mego superhero dolls.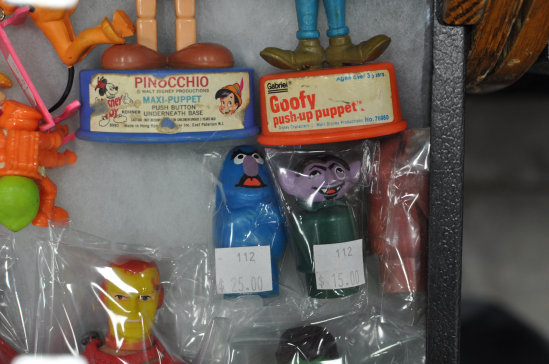 The Count was selling for one... two... fifteen dollars! Ah! Ah! Ahhhh!!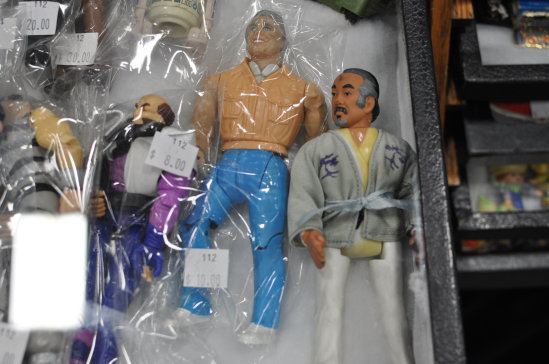 Mr. Myagi action figure from the Karate Kid toy line.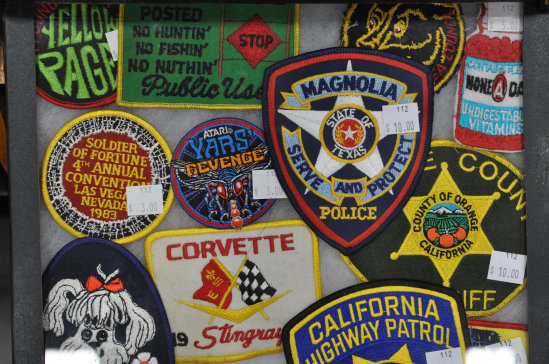 Yars Revenge and other random patches.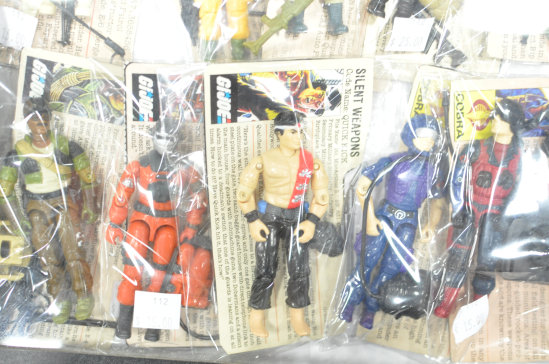 Quick Kick, a Televiper, and other G.I. Joe figures.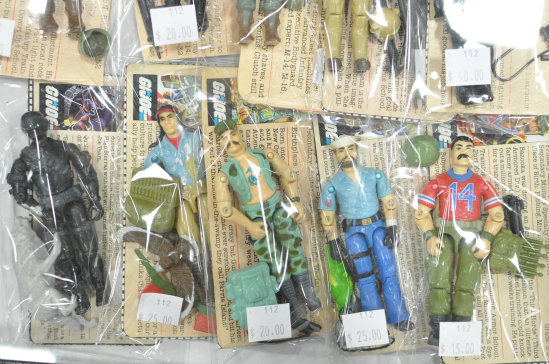 Shipwreck, Snake Eyes, Spirit, and more.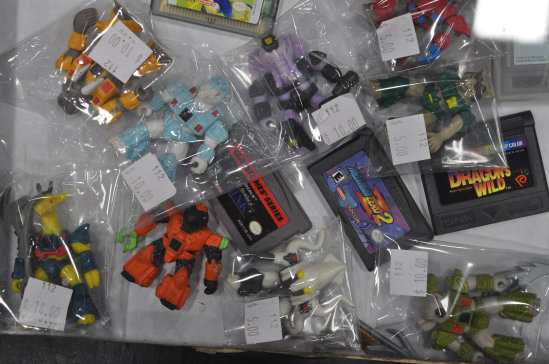 Various Battle Beasts figures scattered amongst some Gameboy Advance cartridges.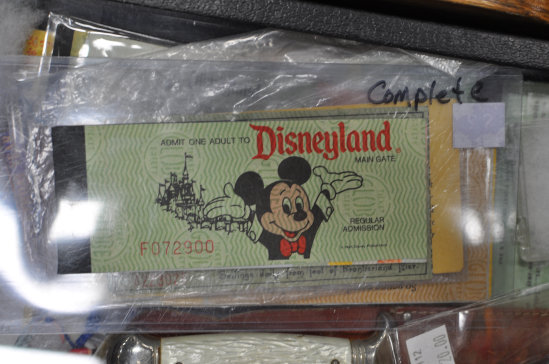 A complete vintage Disneyland main gate park entrance pass. There can't be too many of those lying around these days.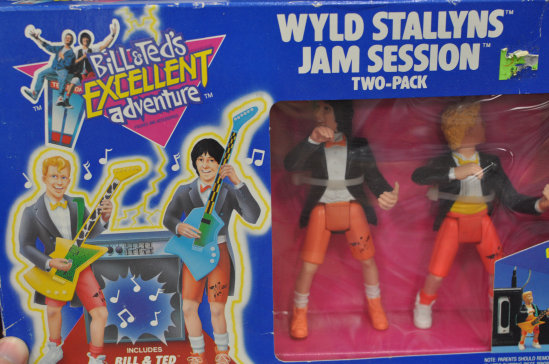 The Wyld Stallyns Jam Session Two-Pack from Bill & Ted's Excellent Adventure.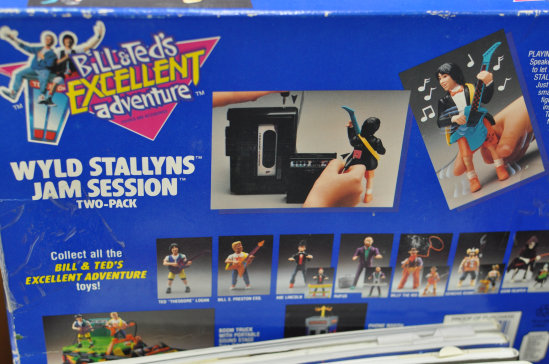 WYLD STALLYNS RULE!!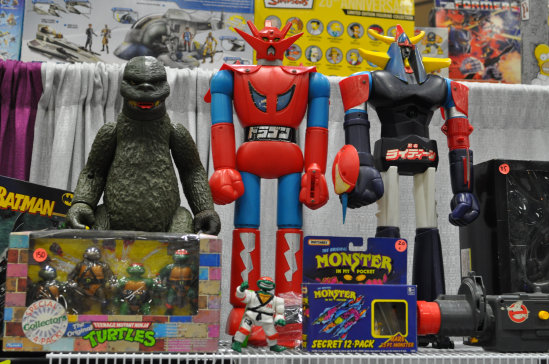 Monster in My Pocket, Godzilla, Ghostbusters, Teenage Mutant Ninja Turtles... what's not to love?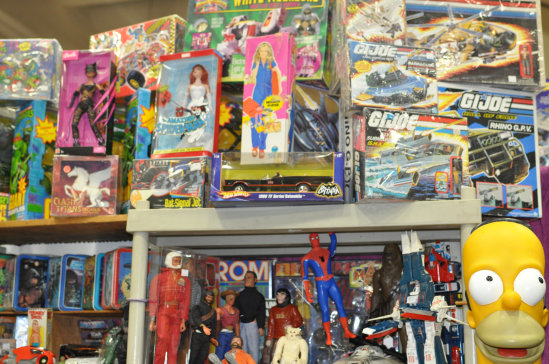 Some more old toys including Planet of the apes, G.I. Joe, Batman, Clash of the Titans, and more.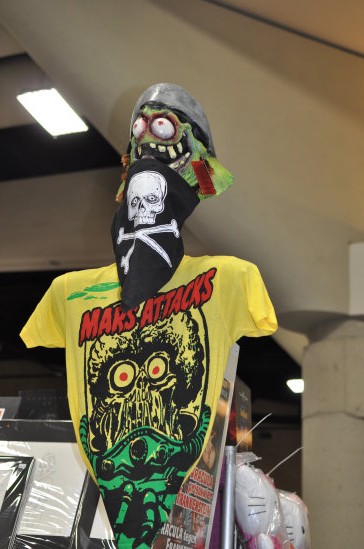 Finally... attire for the man who has everything.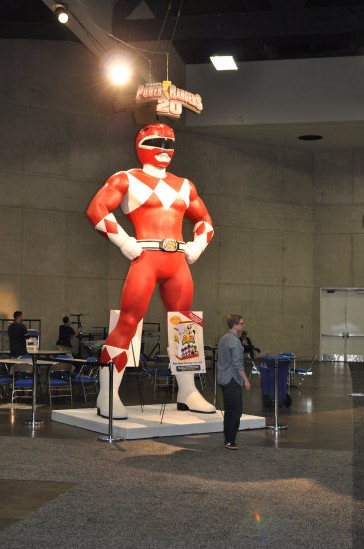 The Power Rangers have apparently grown up a bit.

There are still many more
2012 San Diego Comic-Con photos to see!
Click here to continue onward to page 5!
Jump to page:
[1] [2] [3] [4] [5] [6] [7] [8] [9] [10] [11] [12] [13] [14] [15] [16] [17] [18] [19] [20]