by: -RoG-
...CONTINUED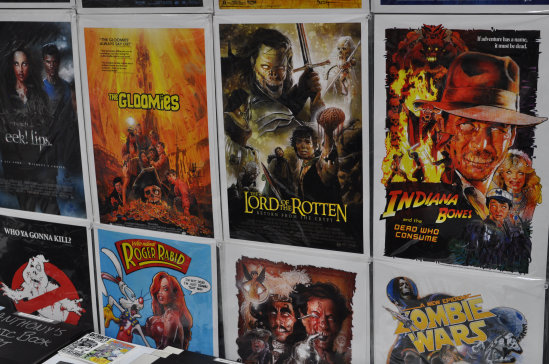 I always enjoy looking at some old movie poster artwork. Say wait a second... let's take a closer look: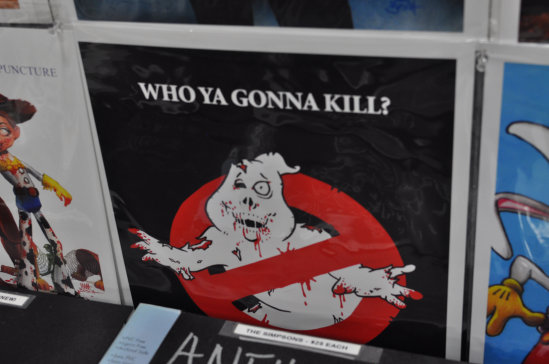 Ghosts can become zombified? You learn something new every day...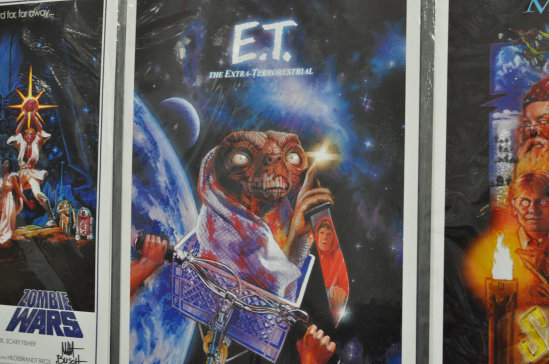 Looks like E.T. is hungry for flesh instead or Reese's Pieces.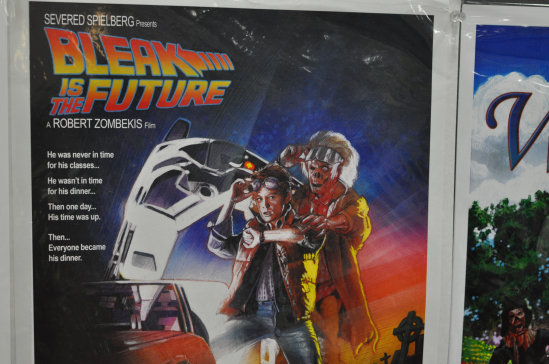 Look out Marty! Doc is going to deliver you 1.21 gigawatts of pain!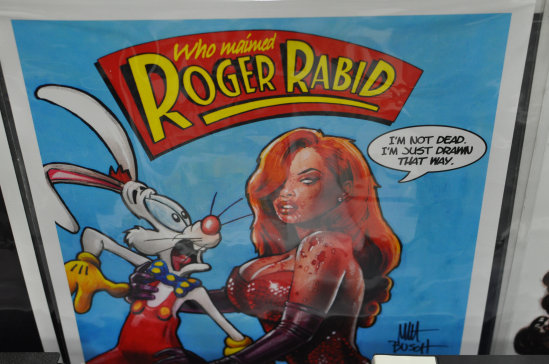 Well... if you're gonna be murdered by a zombie, it might as well be by Jessica Rabbit.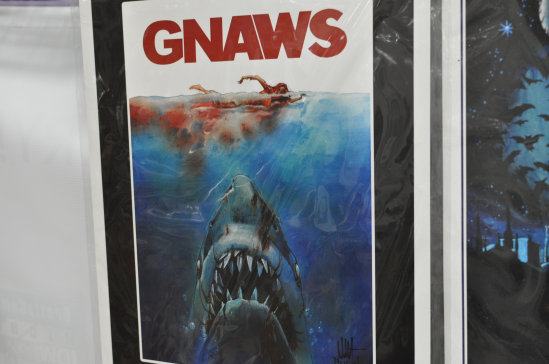 Does it really matter if JAWS is a zombie shark or not? I mean, he's going to eat you regardless.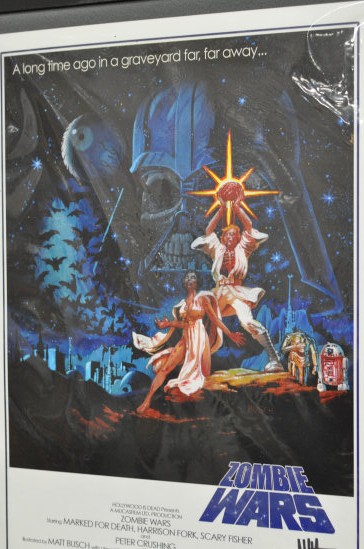 Holding the brain over his head is a really nice touch. I also love that Artoo got in on the brain-chomping action.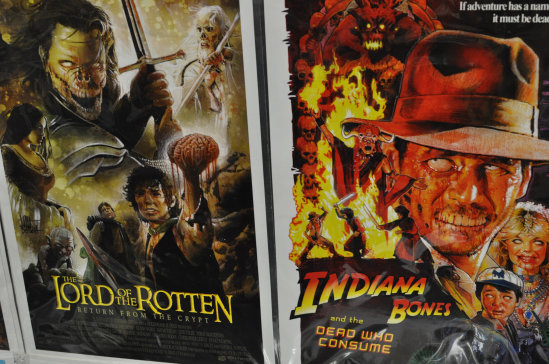 Lord of the Rotten and Indiana Bones. I'd go see that double feature.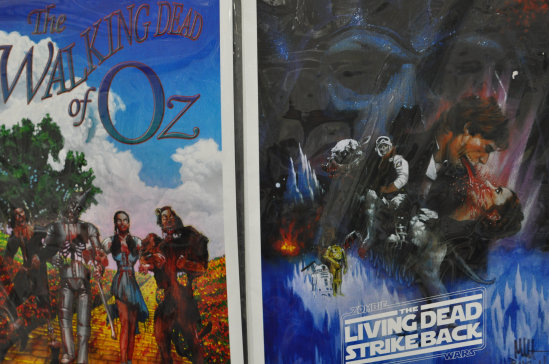 Same for the Walking Dead of Oz and the Living Dead Strike Back.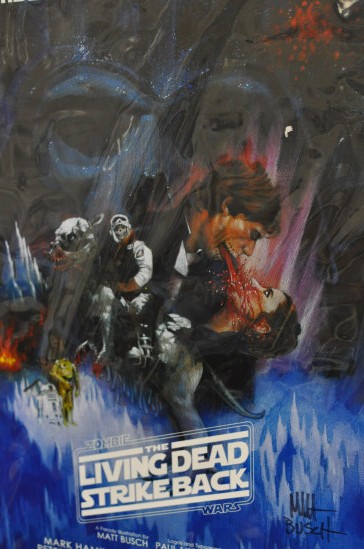 Best kiss ever.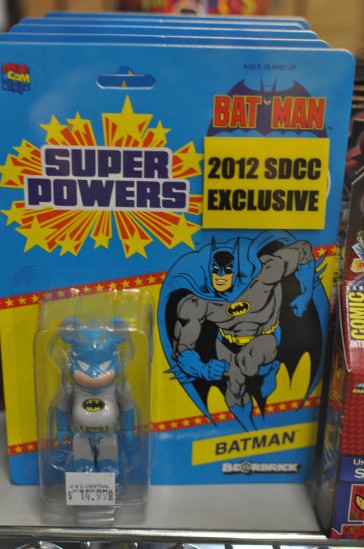 Bruce Wayne isn't Batman... it was Bearbrick all along!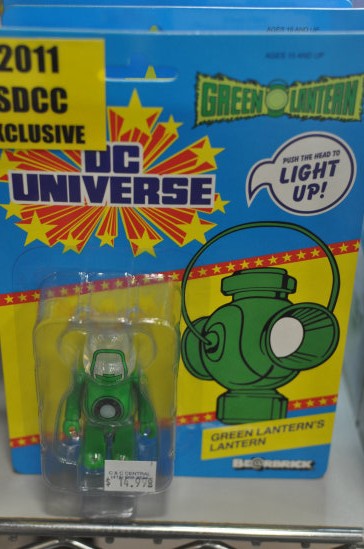 Bearbrick is also the Green Lantern's Lantern.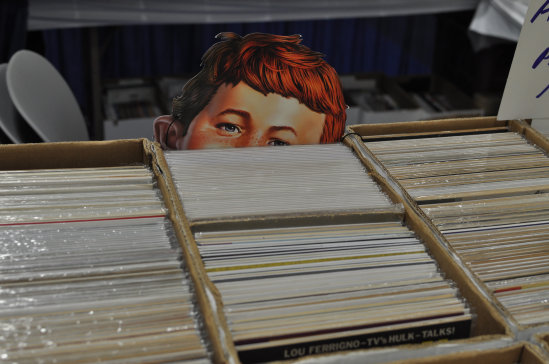 I see you hiding there, Alfred E. Neuman.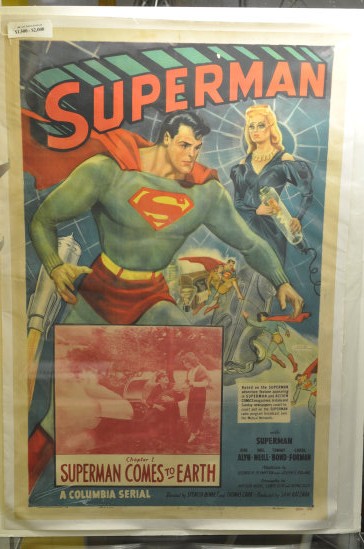 Superman Comes to Earth... coming to a theater near you!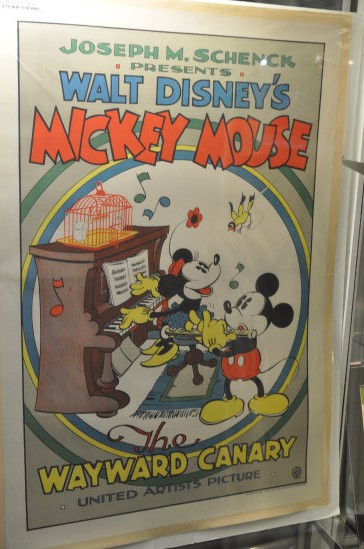 A vintage Walt Disney poster for "The Wayward Canary" featuring Mickey Mouse.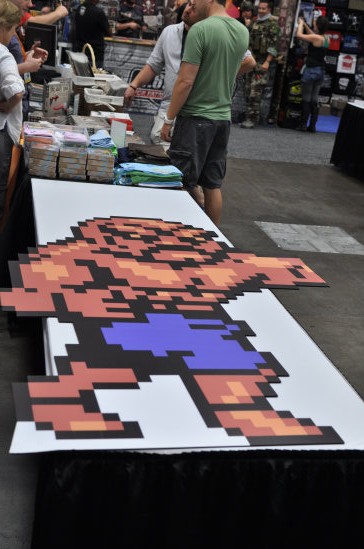 Time to assemble our giant Abobo standee! He was so big they had to print his fist separately.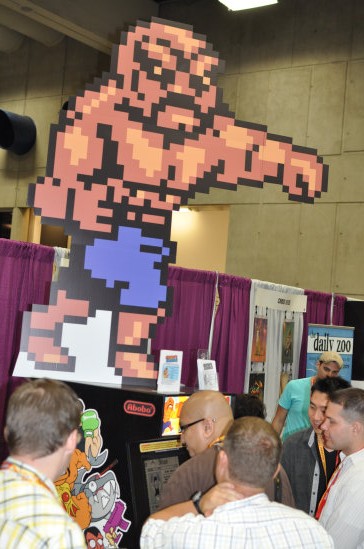 YES! ABOBO TOWERS OVER ALL!

That's not Photoshopped... you could see Abobo from so far away and he drew in huge crowds. It was amazing.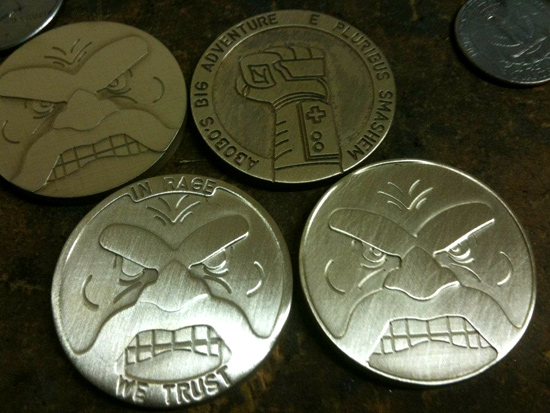 Our buddy Matt made this extremely limited run of oversized brass souvenir Abobo tokens.
The heads side features Abobo's face and the text, "In Rage We Trust"...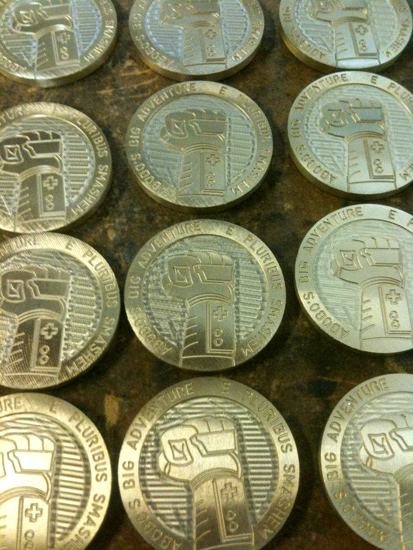 ...while the tails side features a power glove with the words "Abobo's Big Adventure - E. Pluribus Smashem".
There are still many more
2012 San Diego Comic-Con photos to see!
Click here to continue onward to page 8!
Jump to page:
[1] [2] [3] [4] [5] [6] [7] [8] [9] [10] [11] [12] [13] [14] [15] [16] [17] [18] [19] [20]