by: -RoG-
...CONTINUED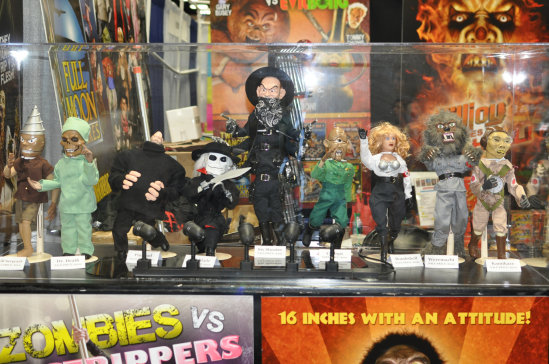 Life-sized replicas of the Puppet Master crew.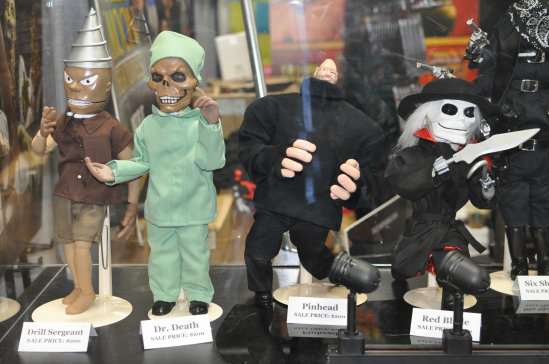 Drill Sergeant, Dr. Death, Pinhead, and Blade.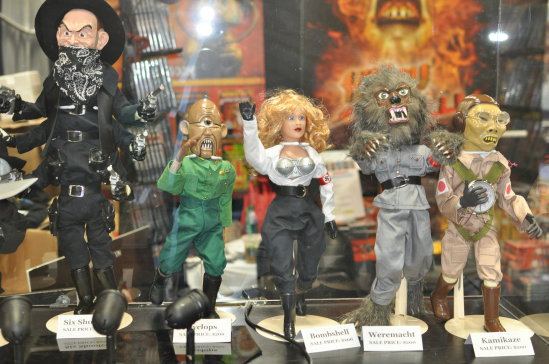 Six Shooter, Cyclops, Bombshell, Weremacht, and Kamikaze.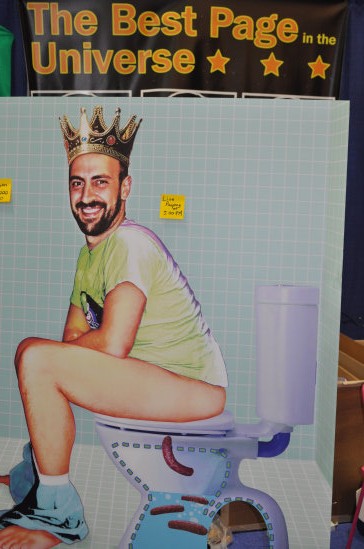 My buddy Maddox was busy pooping chocolate covered bananas.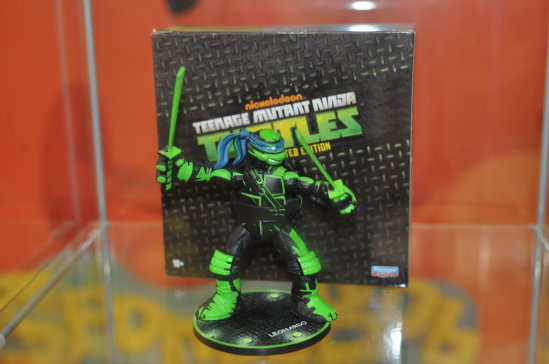 These new Teenage Mutant Ninja Turtles look pretty great.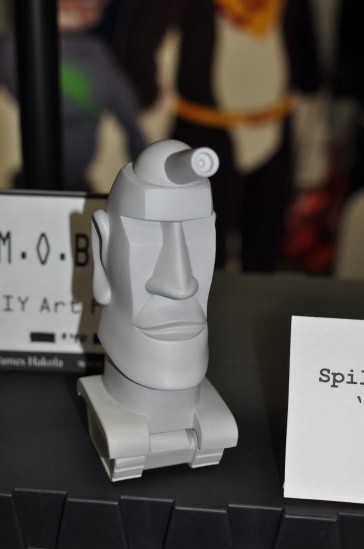 Tiki Tank.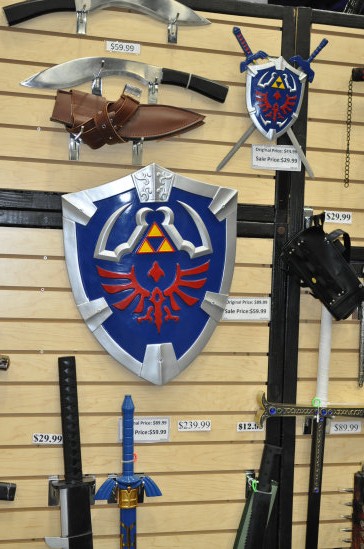 you too can own Link's shield along with other weapons that you're not trained to use.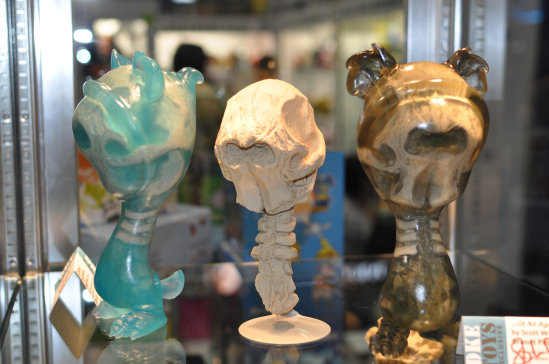 No idea what these creatures are, but they look great and were completely sold out.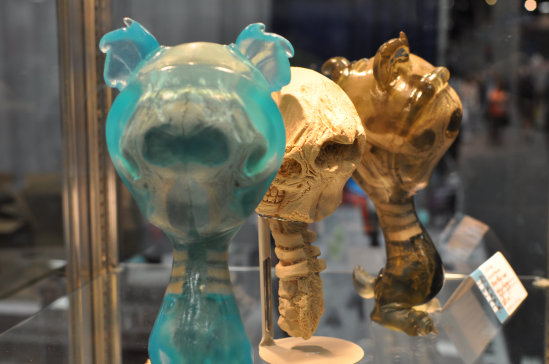 What's not to love?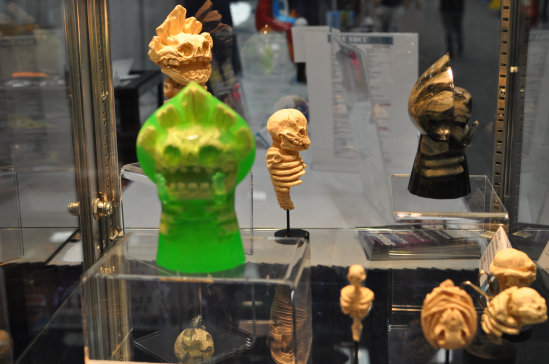 Definitely some of the better vinyl toys I stumbled on at the convention.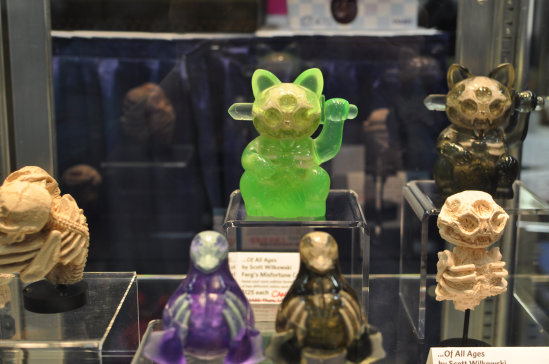 Ouch?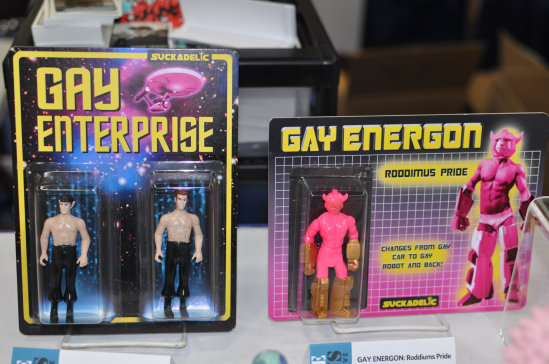 Gay Enterprise and Gay Energon. Sure, why not?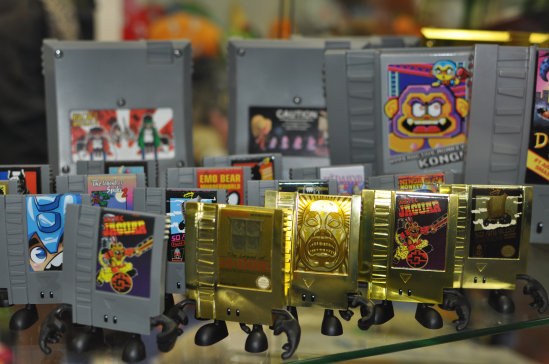 Still really digging these Nintendo cartridge figures.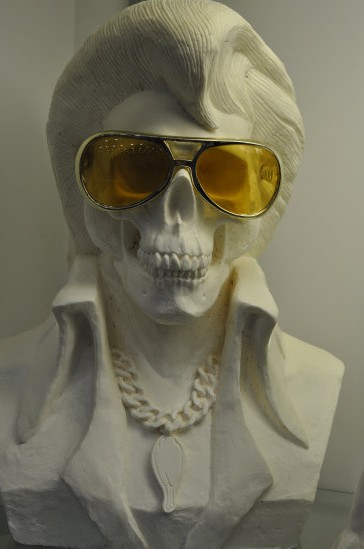 Are you sure Evlis is still lives?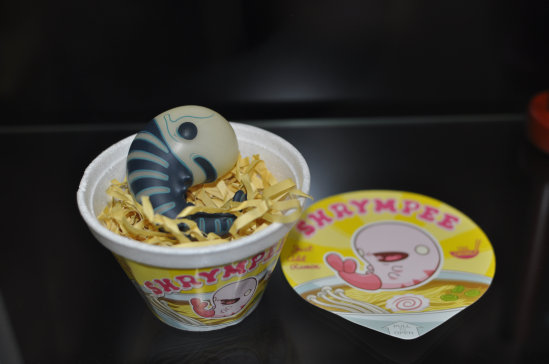 Shrympee isn't looking too healthy.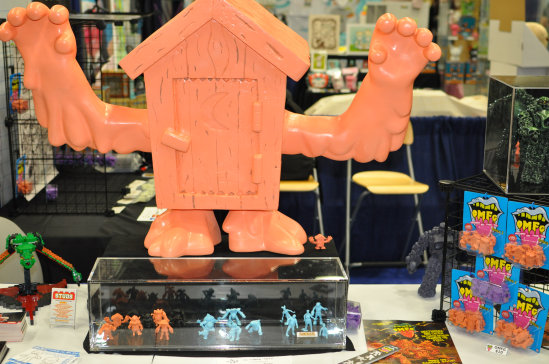 A large Phantom Outhouse from the OMFG toyline. I have several packs o' these. Good stuff if you like M.U.S.C.L.E. figures.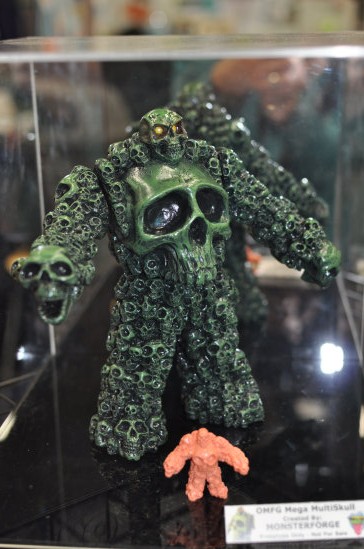 A Mega Multiskull prototype. Wouldn't mind seeing this one go into production.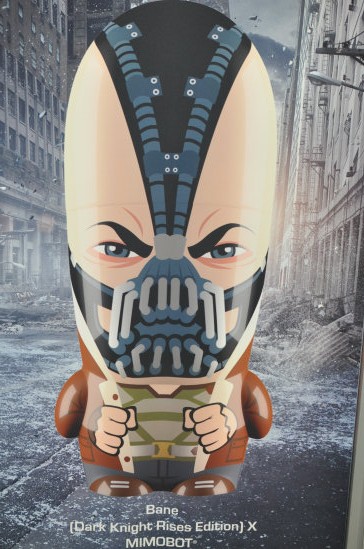 Bane is far less menacing as a Mimobot USB stick.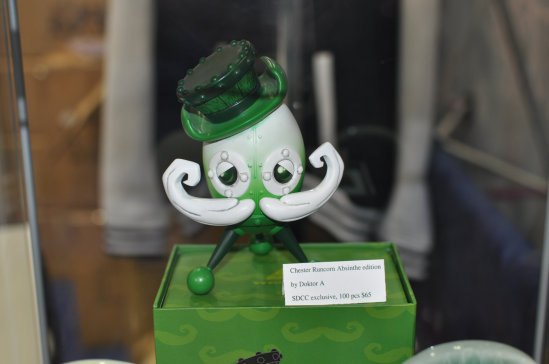 What a fine gent!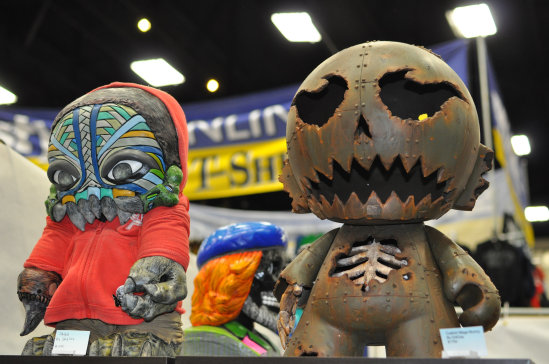 Happy Halloween.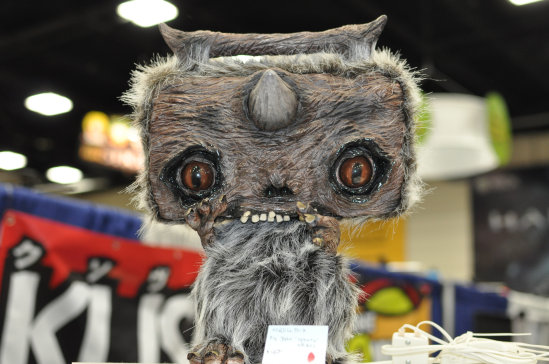 Come on... he just wants a hug.
There are still many more
2012 San Diego Comic-Con photos to see!
Click here to continue onward to page 19!
Jump to page:
[1] [2] [3] [4] [5] [6] [7] [8] [9] [10] [11] [12] [13] [14] [15] [16] [17] [18] [19] [20]