by: -RoG-
...CONTINUED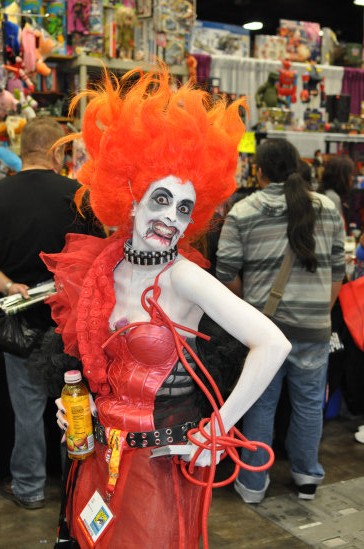 I'm not sure what kind of juice she's drinking, but boy oh boy does it make her skin and hair look radiant!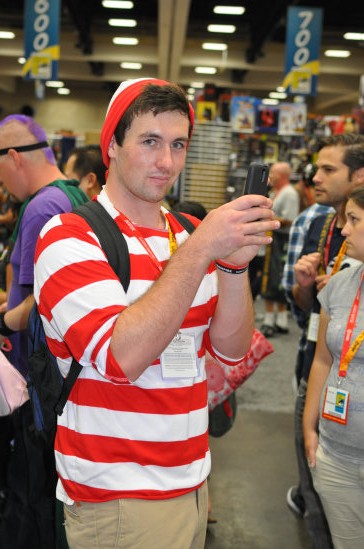 Too many Waldos...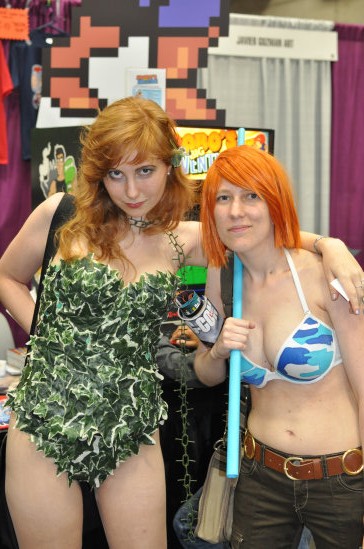 You better put on a shirt or you'll catch poison ivy.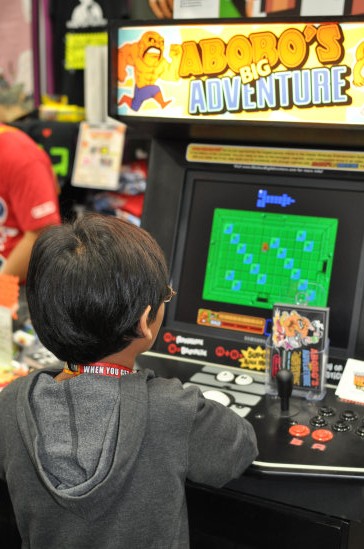 Another young fan tries to tackle the Zeldabobo level.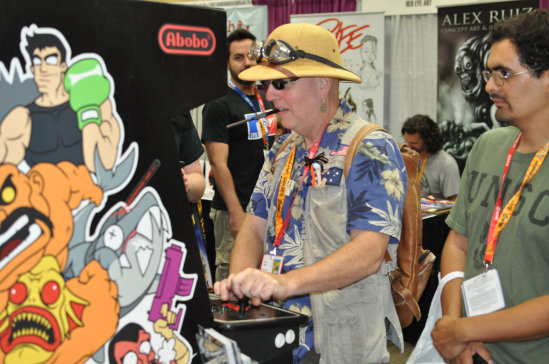 Abobo draws in explorers from around the world!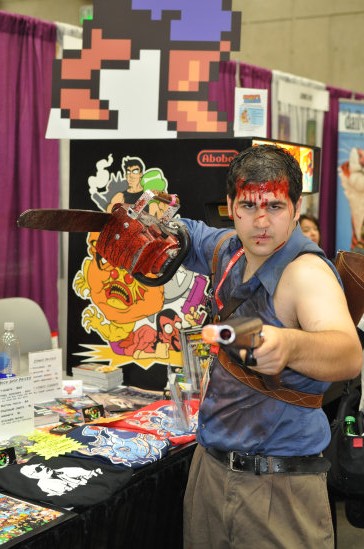 Remember what Ash says: "Shop smart... shop S-Mart."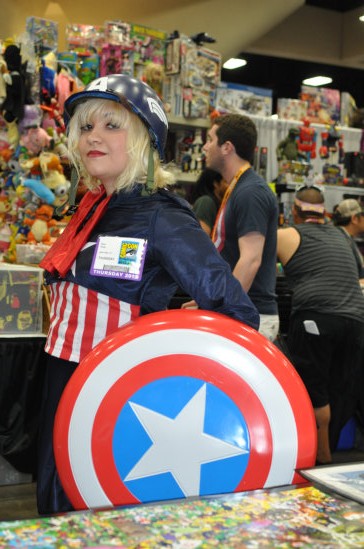 'merica.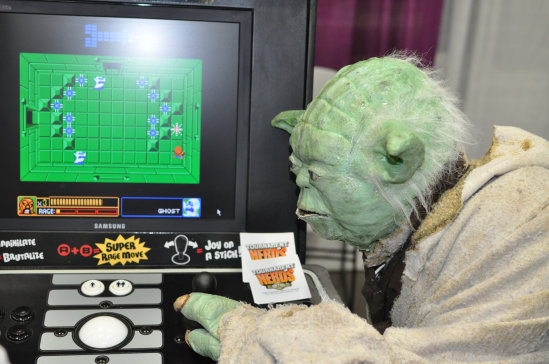 "Play or play not... there is no try. Play Abobo's Big Adventure I did, yes!"

Just another garden gnome sitting atop his mushroom.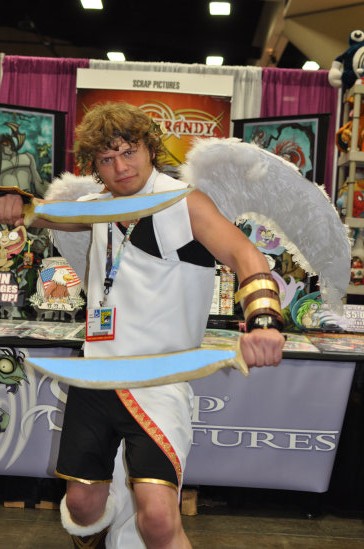 Nice to see Kid Icarus getting some love for a change!

That is, until Ryu showed up and tried to beat the crap out of him...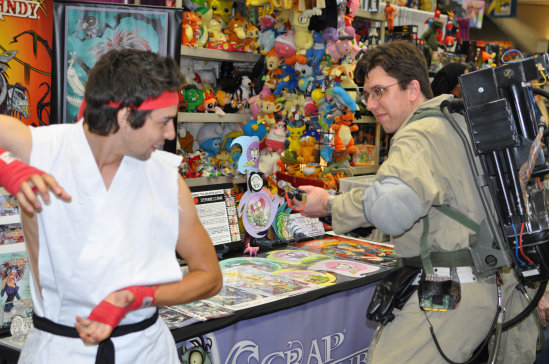 ...and Egon.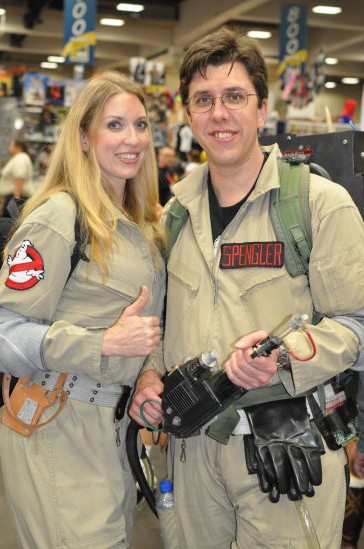 Fortunately Egon was about to defeat Ryu with his collection of spores, molds, and fungus.
His reward? A ghostbusting babe.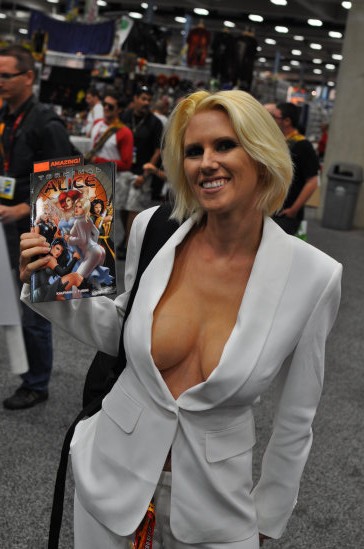 I'm sure she was promoting something, but here's the funny thing...
Neither myself nor anybody else at Comic-Con could tell you what the hell it was.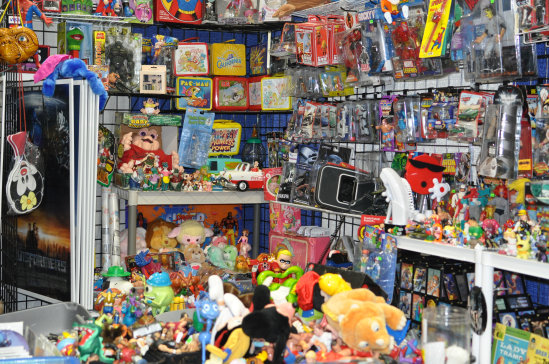 What my room should look like.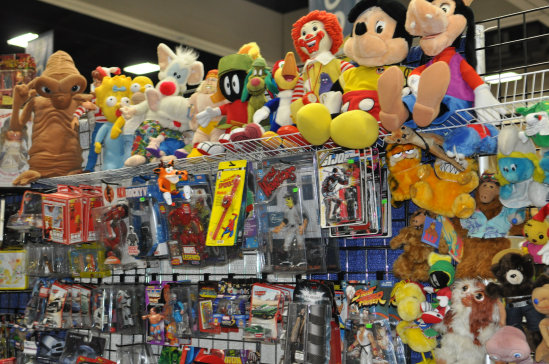 Toys!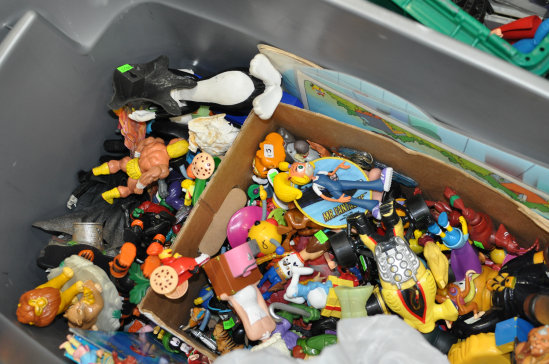 TOYS!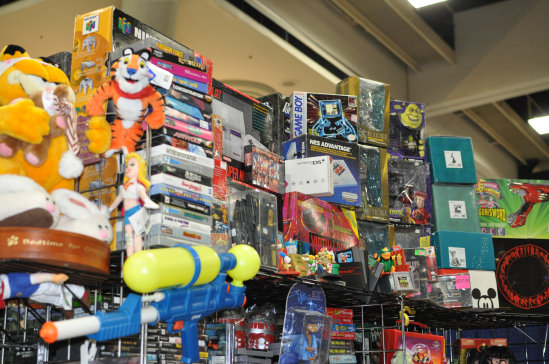 A nice collection of boxed NES games, a NES Advantage controller, a Game Boy, and a Virtual Boy.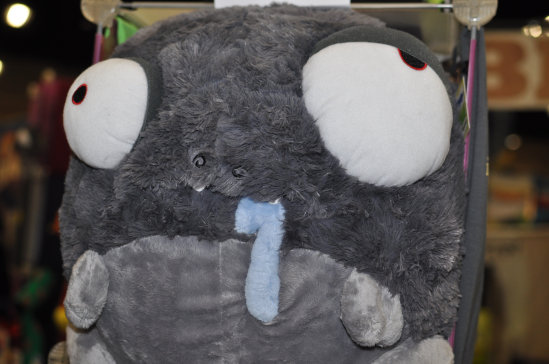 Somebody get this creature a drool cup, stat!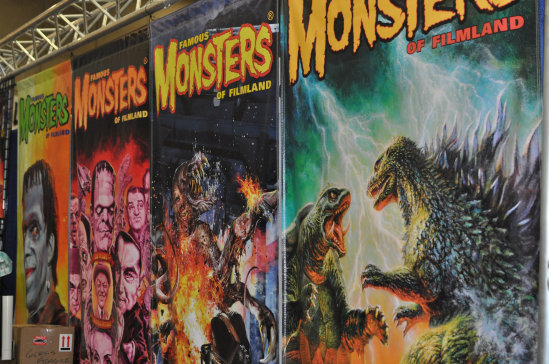 Some colorful life-sized prints from the Famous Monsters of Filmland magazine.
There are still many more
2012 San Diego Comic-Con photos to see!
Click here to continue onward to page 10!
Jump to page:
[1] [2] [3] [4] [5] [6] [7] [8] [9] [10] [11] [12] [13] [14] [15] [16] [17] [18] [19] [20]