by: -RoG-
...CONTINUED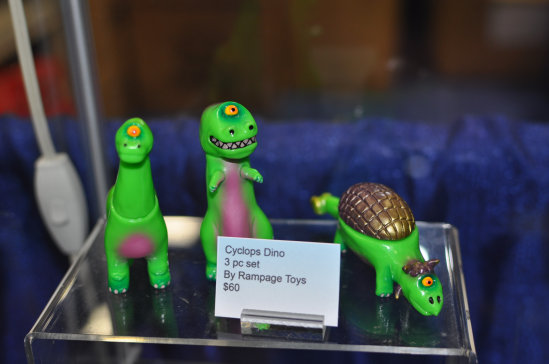 We need more cyclops dinosaurs in our lives.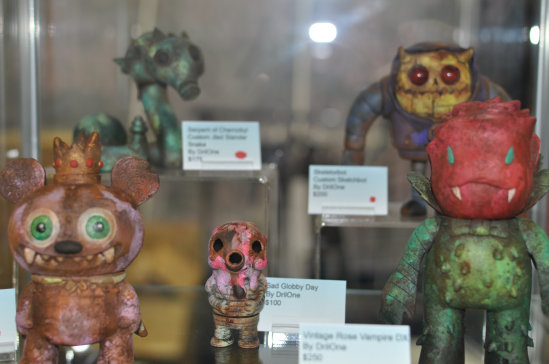 I'm sure they're all the best of friends.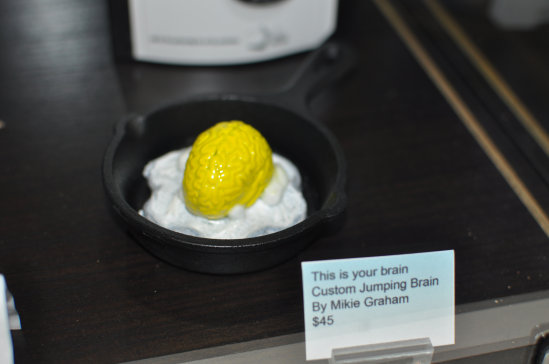 This is your brain in a frying pan. Any questions?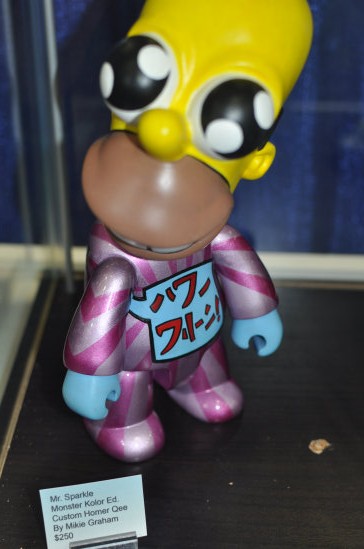 Homer on an acid trip.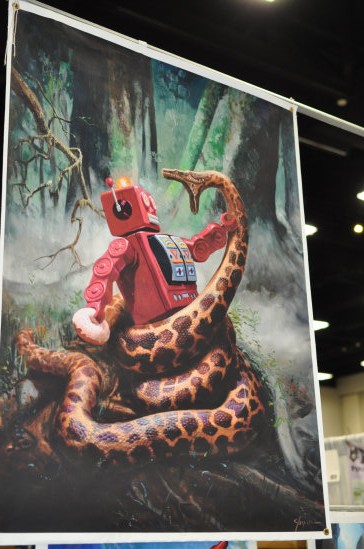 The wind-up robot will defend his donut from the python at all costs!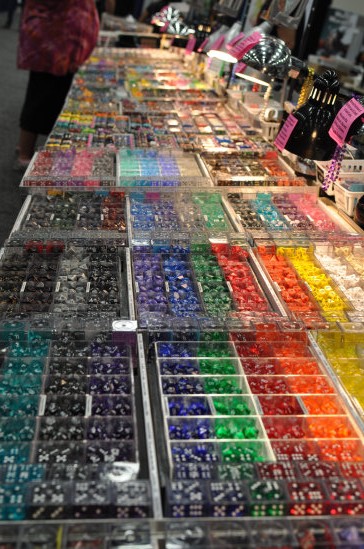 I lost my dice. I wonder if this booth has any.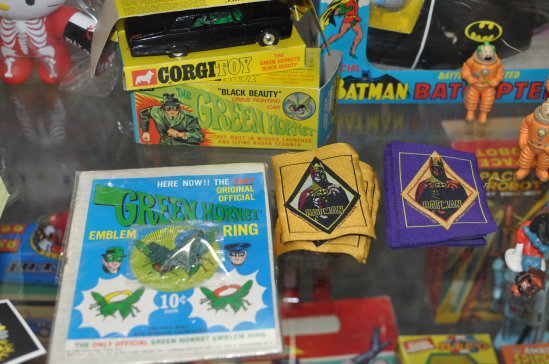 Some vintage superhero goodies - including an old Green Hornet emblem ring.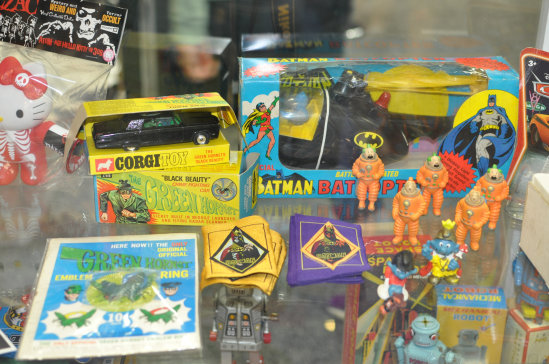 Another shot of the vintage toys, including the Batcopter.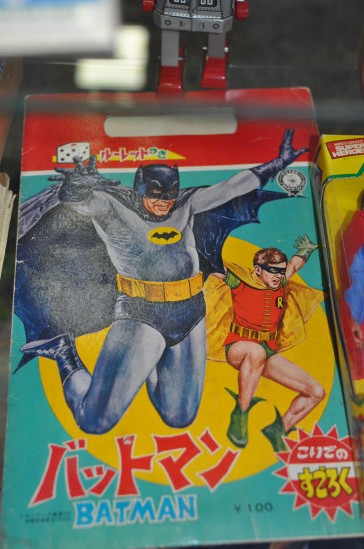 Beware the surprise attack of Batman & Robin!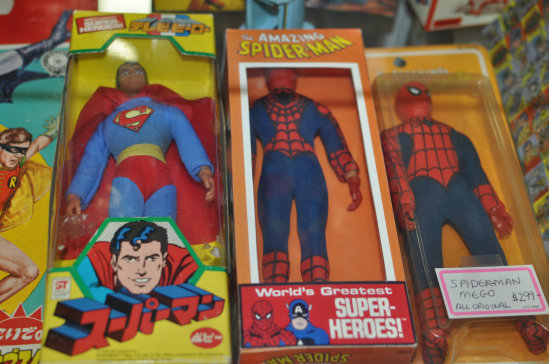 Superman and Spider-Man Mego superheroes.

The Z.O.M.B.I.E. mannequin returns to Comic-Con once more.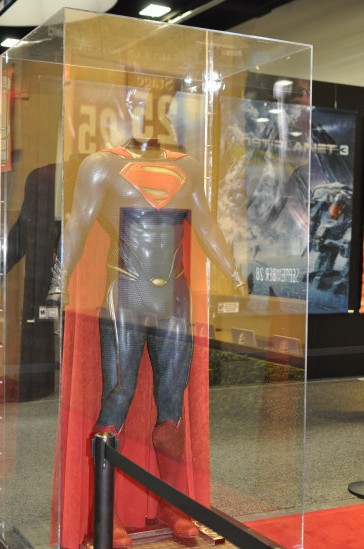 Superman's new costume. Sorry I couldn't get a better shot, but they had it roped off and behind extremely reflective glass.
That said, I can't say I'm a fan of his new suit at all.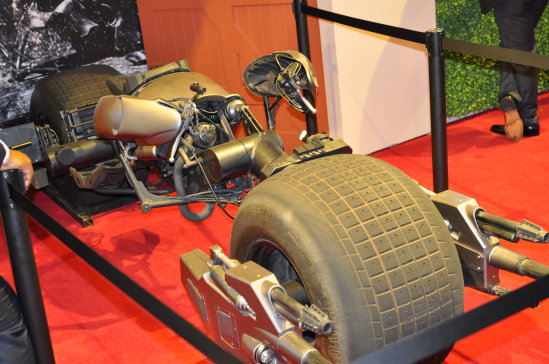 The Dark Knight's ride.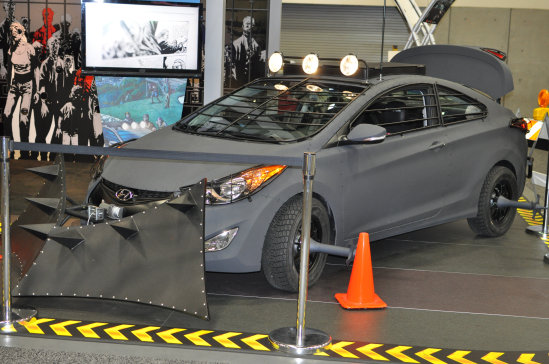 It's a good thing they put that orange traffic cone there... I could have been impaled on this car.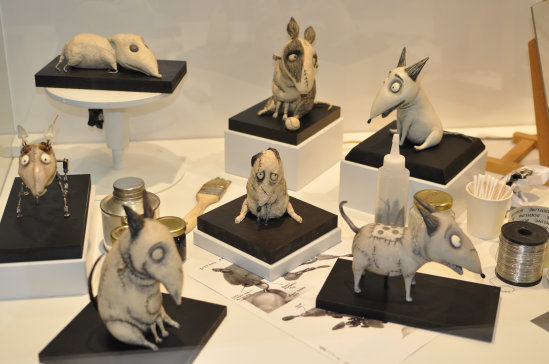 More Frankenweenie models.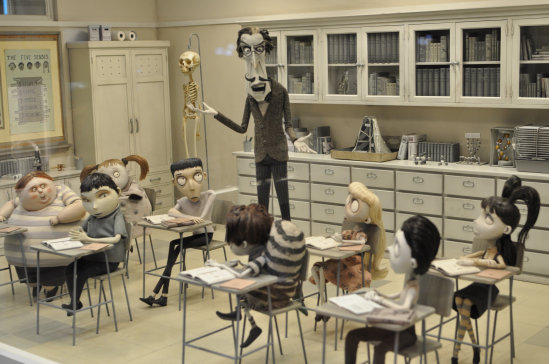 Frankenweenie - in school.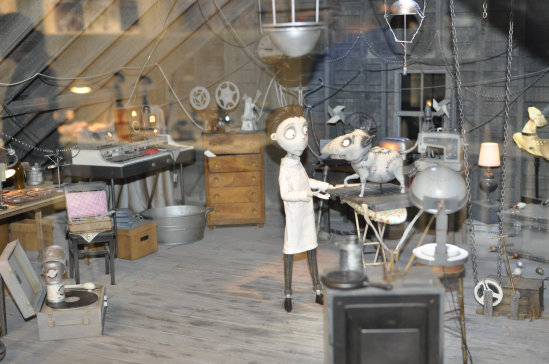 Frankeneweenie - in the laboratory.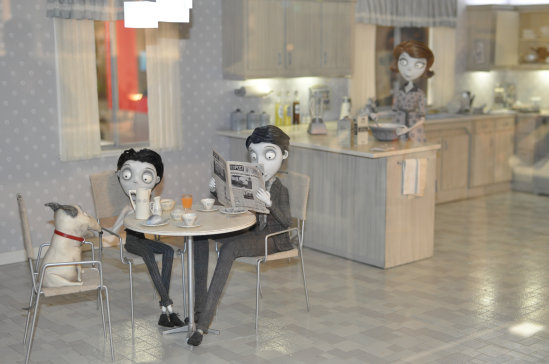 Frankenweenie - in the kitchen.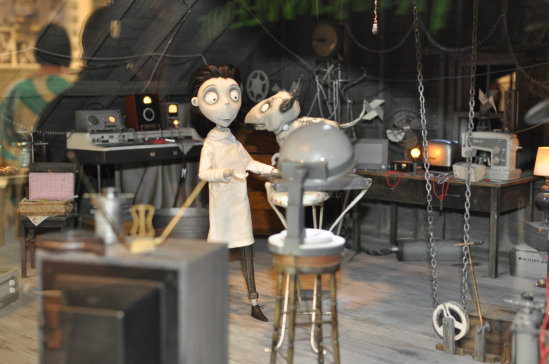 Another laboratory shot.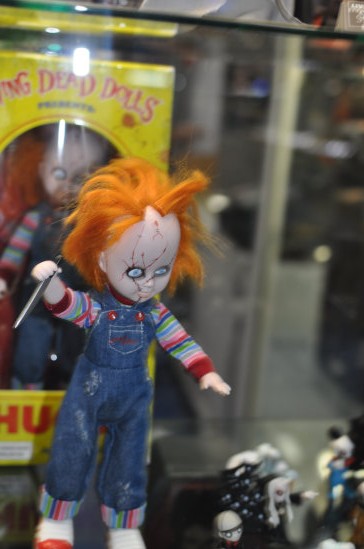 Chucky is a good guy.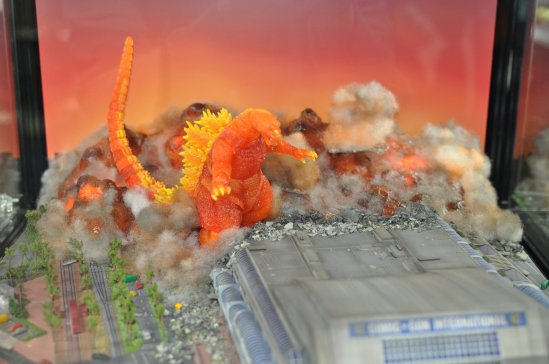 Godzilla doing what he does best...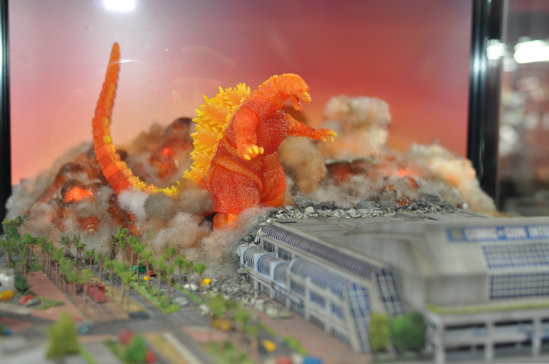 ...destroying the San Diego Comic-Con!
There are still many more
2012 San Diego Comic-Con photos to see!
Click here to continue onward to page 20!
Jump to page:
[1] [2] [3] [4] [5] [6] [7] [8] [9] [10] [11] [12] [13] [14] [15] [16] [17] [18] [19] [20]