by: -RoG-
...CONTINUED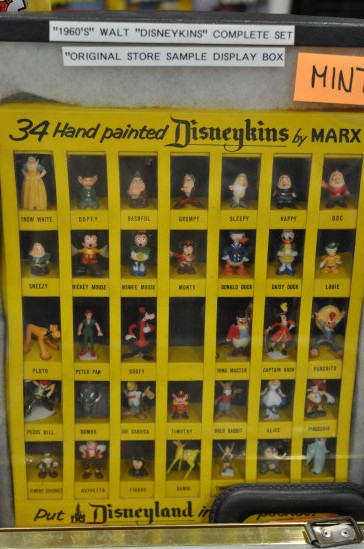 A rare look at a complete vintage store display of hand-painted Disneykins by Marx.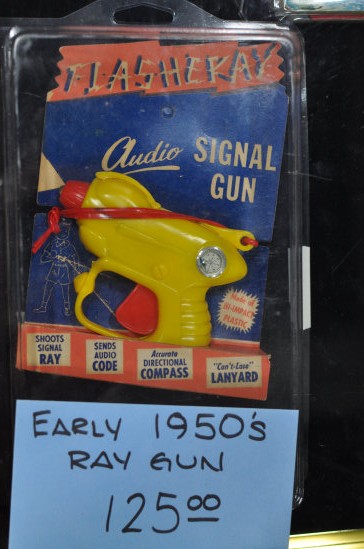 A 1950s ray gun complete with a compass and a "can't lose" lanyard. Awesome.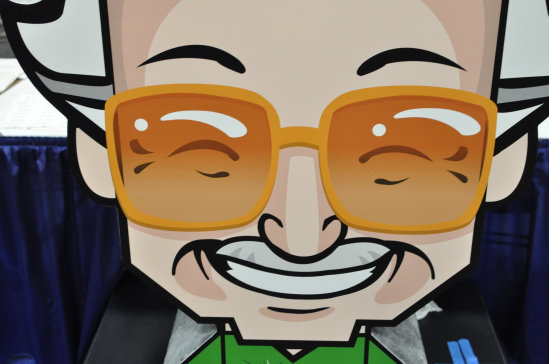 Stan Lee is still happy that this is all his fault.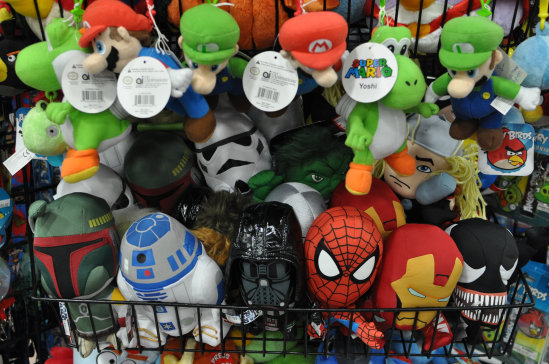 Star Wars, Super Mario Bros., and superheroes. Plush toys galore!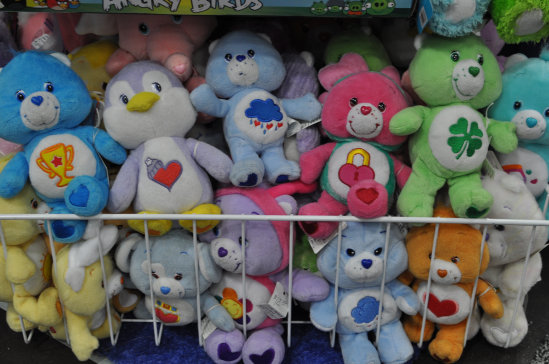 Care for a bear?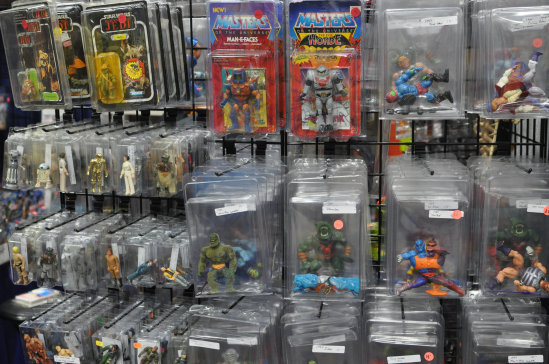 Some vintage He-Man and Star Wars figures.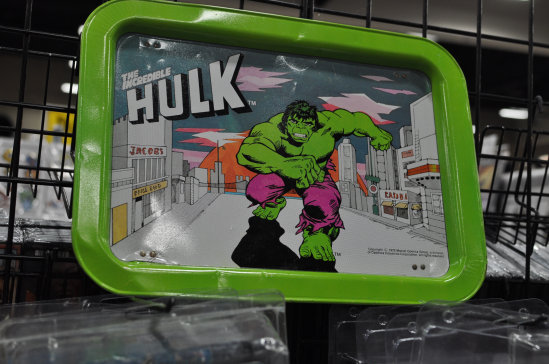 The Incredible Hulk will SMASH your meal on this dinner tray!

You guys know I love the classic Robo Force robot toy series, but the Fortress of Steele is NOT worth $325.
Still cool to see it on display, because it was a fantastic playset.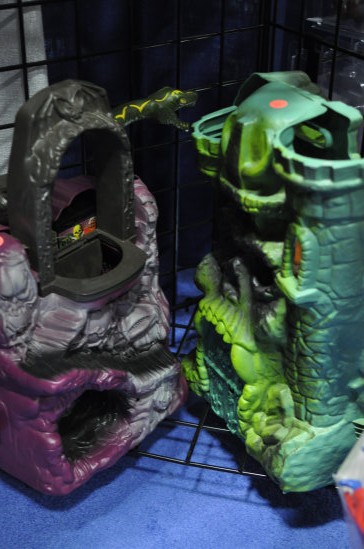 Speaking of great playsets, here's Castle Greyskull and Snake Mountain.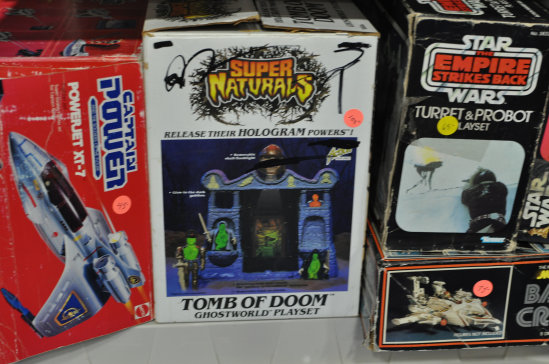 The Super Naturals "Tomb of Doom" playset will help you release their hologram powers!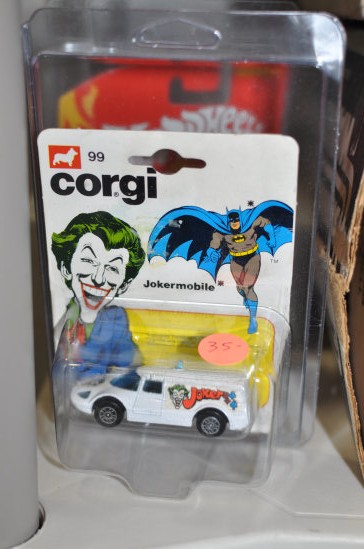 People always talk about the Batmobile, but nobody ever mentions the Jokermobile.
Come on, it's a nice looking van!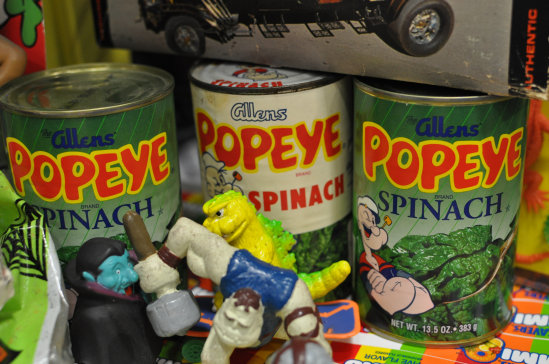 Popeye brand spinach still sealed in the can.

They're not worth much at all, but these Slimer toothpaste grape and mint tubes were still sealed
in the packages and I never tried 'em when I was younger. I left the booth to get some cash so
I could try the stuff, but it was gone when I returned. Maybe it was an aparition all along?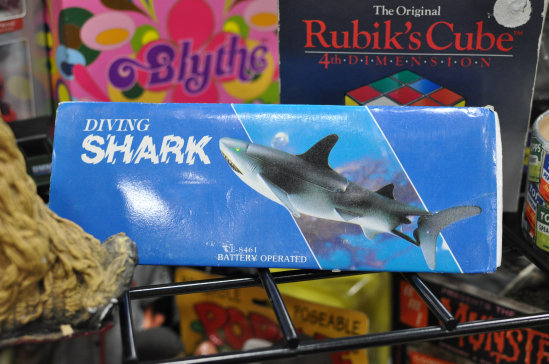 Diving shark!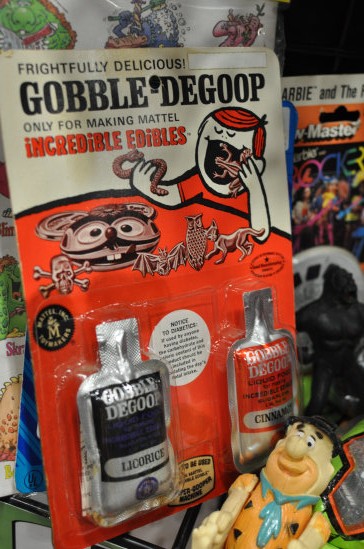 One can never have enough Gobble-Degoop in their lives.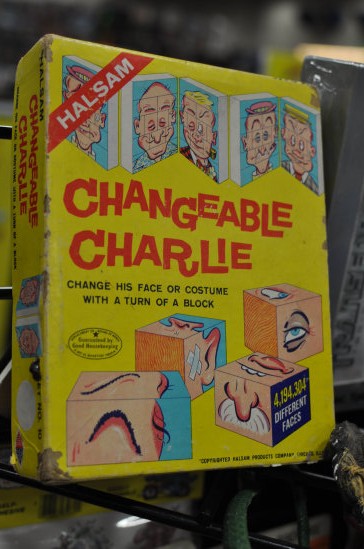 Changeable Charlie is cool, but he's no Wooly Willy.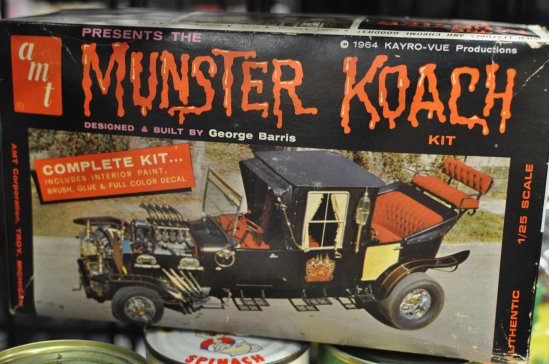 A model kit for the original Munster Koach.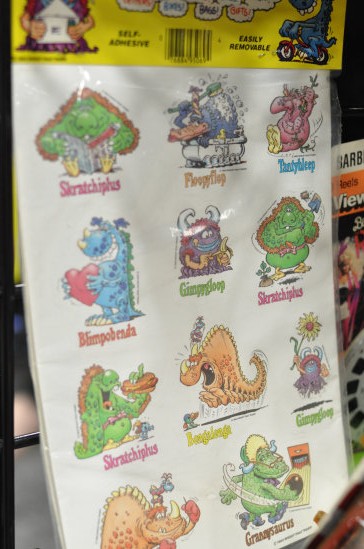 Some fictional dinosaur stickers including the Grannysaurus and the Gimpygloop.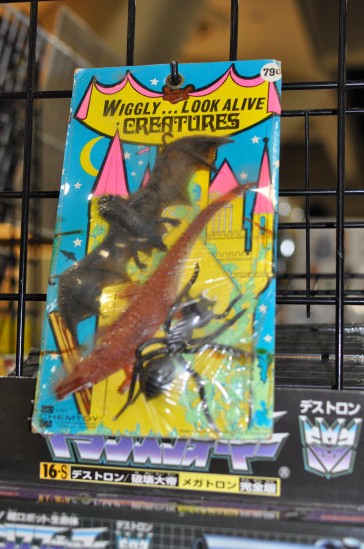 Some really old wiggly rubber Halloween creature toys.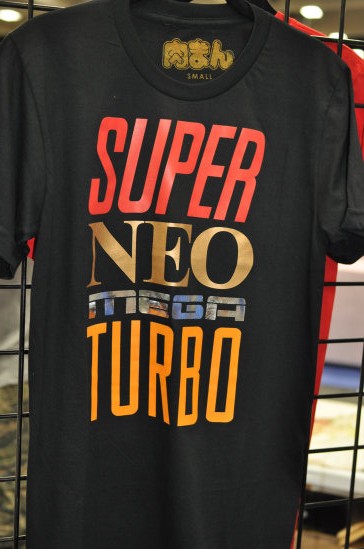 Super Neo Mega Turbo!
Neo Geo on a t-shirt? I approve.
There are still many more
2012 San Diego Comic-Con photos to see!
Click here to continue onward to page 3!
Jump to page:
[1] [2] [3] [4] [5] [6] [7] [8] [9] [10] [11] [12] [13] [14] [15] [16] [17] [18] [19] [20]