by: -RoG-
...CONTINUED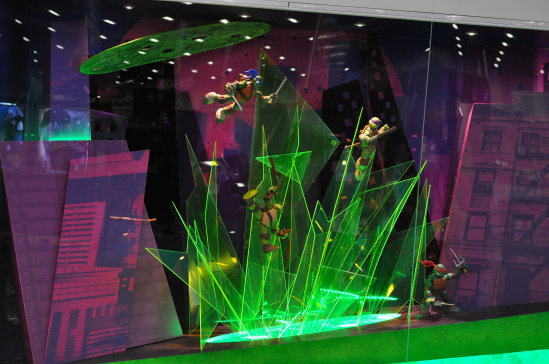 Teenage Mutant Ninja Turtles easily had one of the coolest action figure displays at Comic-Con this year.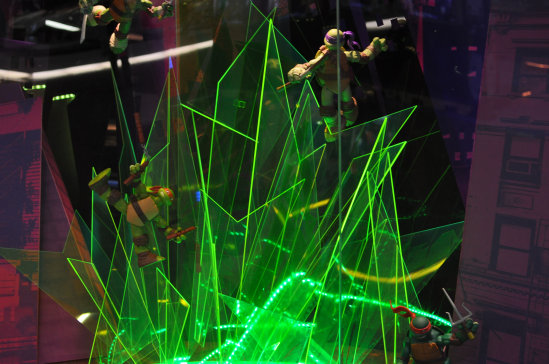 TURTLE POWER.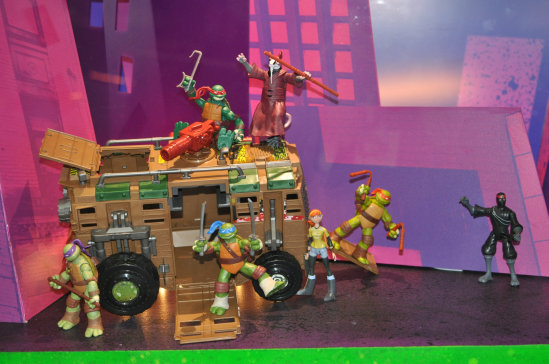 All I know is they sure brought a lot of equipment to take on a lone Foot soldier.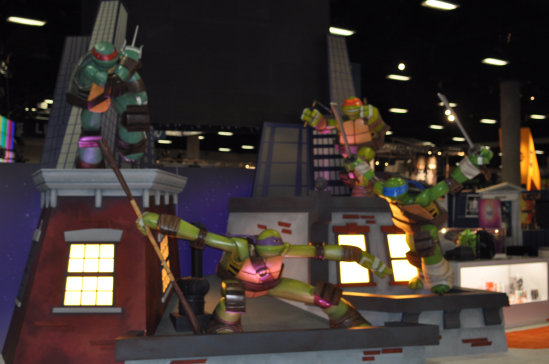 Life-sized turtles atop some city buildings, ready to take on the Foot!

Outside the San Diego Convention Center.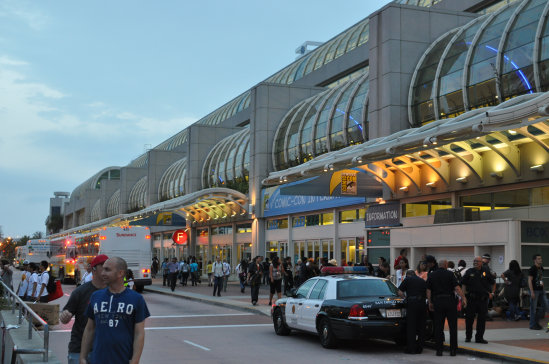 Just once I want to see the cops arrest somebody dressed as Superman.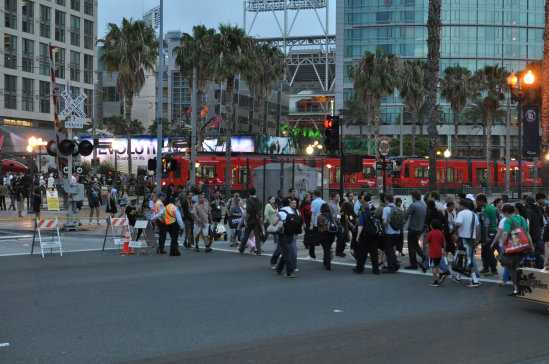 Hordes of Comic-Con goers cross the street into the Gaslamp District of San Diego.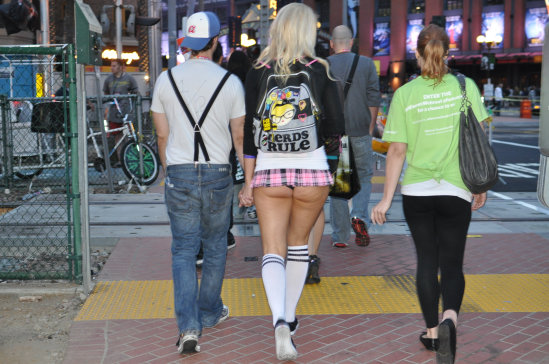 No sir... did not need to see that.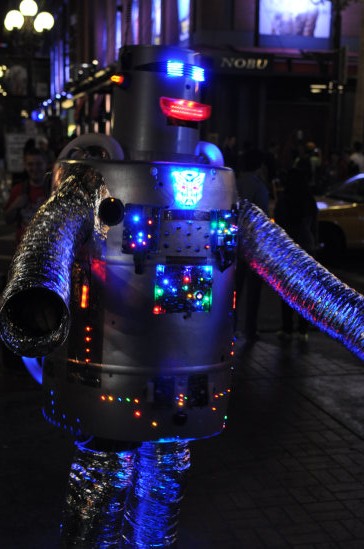 This guy in a robot suit was amazing.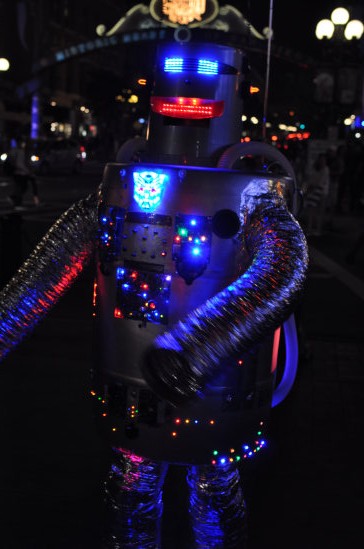 He had all kinds of ridiculous sound effects he could play at any time, including a car alarm sound.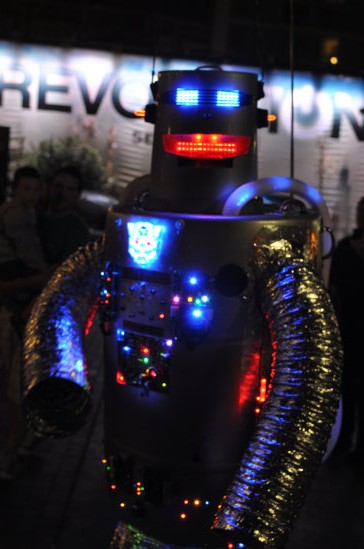 Yeah... you could say I love him.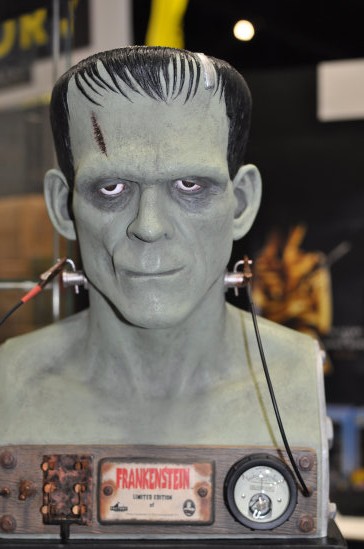 What's up Frank?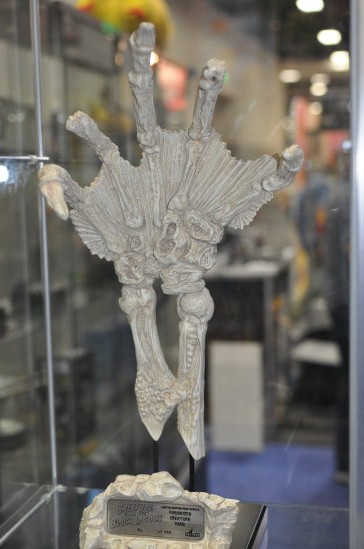 A fossilized hand of the Creature from the Black Lagoon!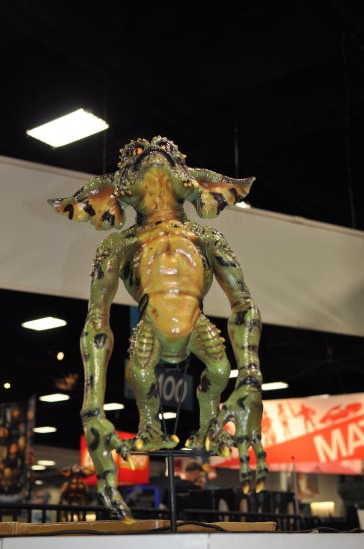 See what happens when you feed 'em after midnight?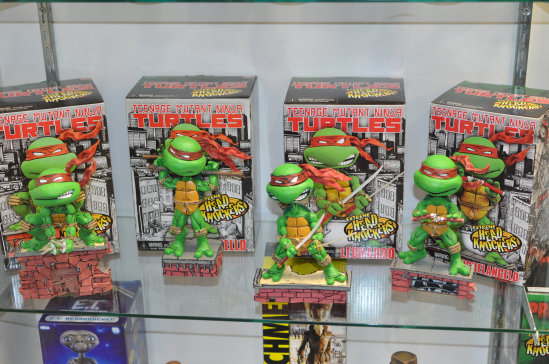 Wouldn't mind a set o' these TMNT Head Knockers.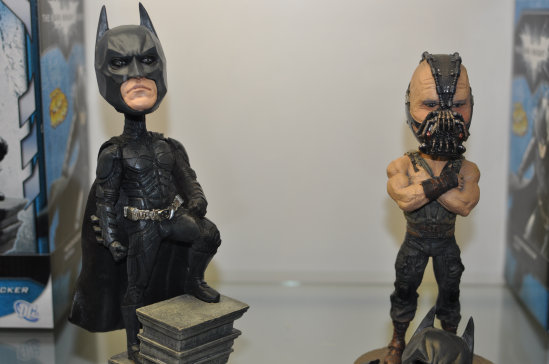 Batman and Bane have let all the press go straight to their heads.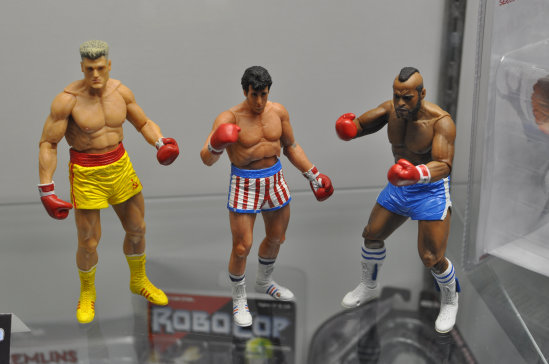 Ivan Drago, Rocky Balboa, and Clubber Lang.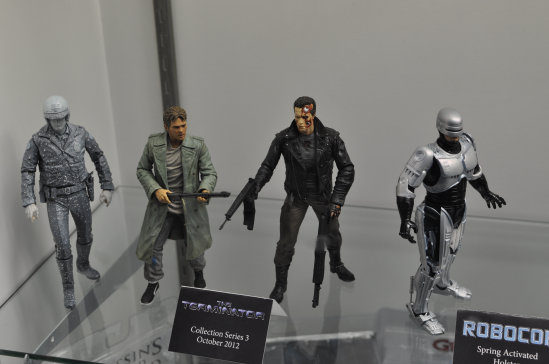 I think we can all agree that there needs to be a Terminator vs. Robocop film.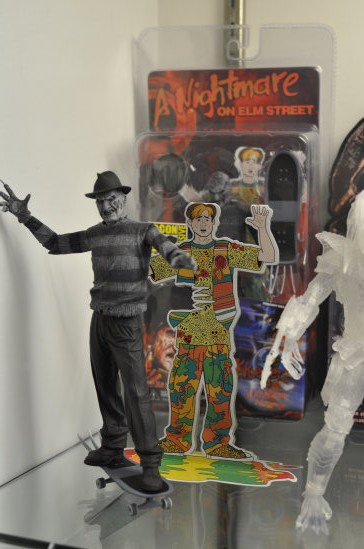 I love this action figure concept 'n all, but the die hard Nightmare on Elm Street fan wishes they made him Super Freddy, complete with the cape and a more muscular body since that's what actually takes place in this scene. Huge oversight.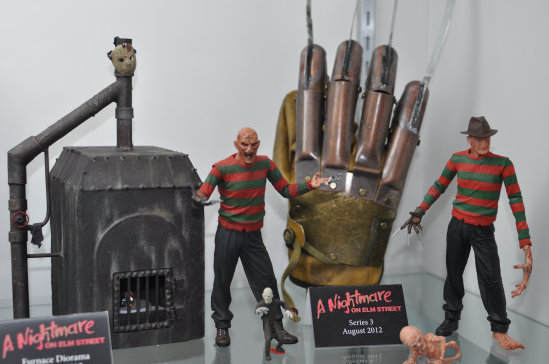 These ones, however, I have no beef with.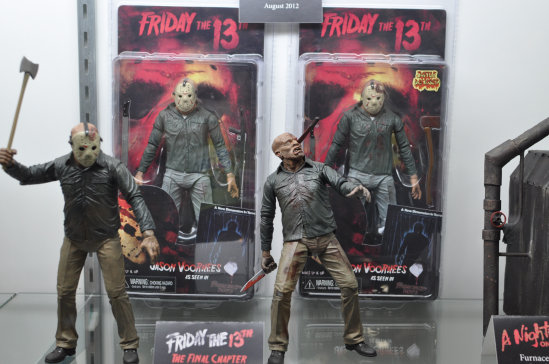 Jason Voorhees from Friday the 13th: The Final Chapter. Ki ki ki, ma ma ma.
There are still many more
2012 San Diego Comic-Con photos to see!
Click here to continue onward to page 12!
Jump to page:
[1] [2] [3] [4] [5] [6] [7] [8] [9] [10] [11] [12] [13] [14] [15] [16] [17] [18] [19] [20]