by: -RoG-
...CONTINUED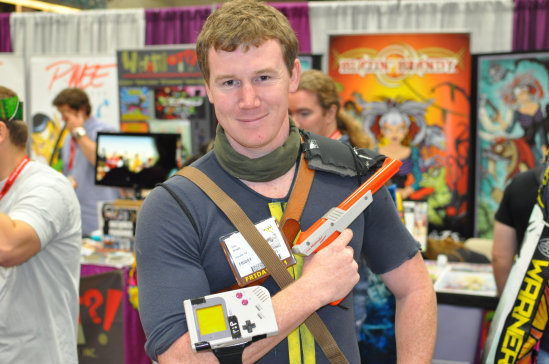 Gotta love the Pip-Boy Game Boy!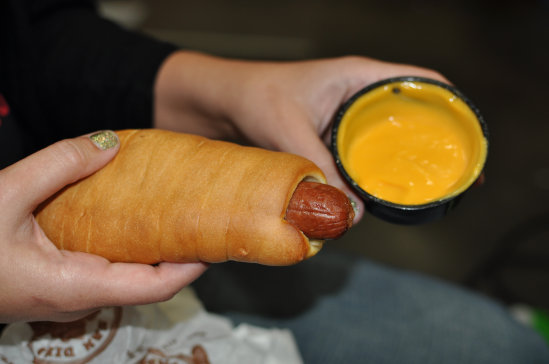 Oh the fine delicacies one can enjoy while at Comic-Con.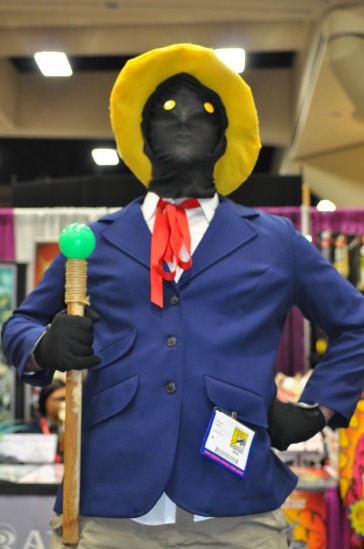 Black Mage standing proud!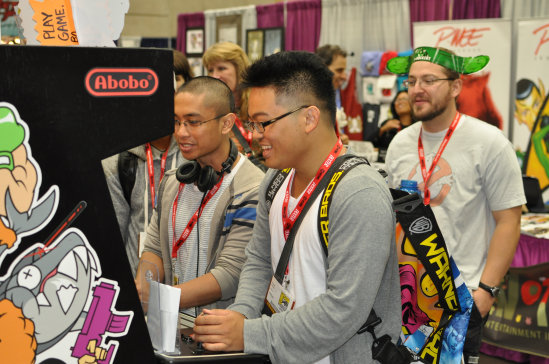 Nick watching some fans playing Abobo's Big Adventure together.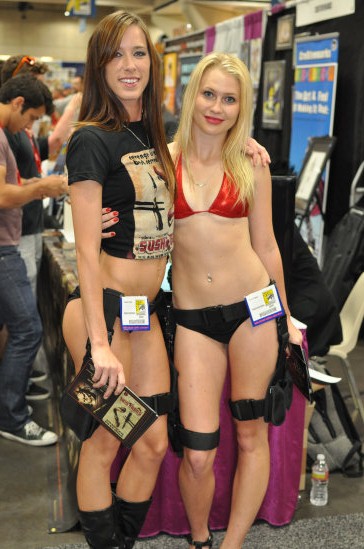 So many women at so many Comic-Con booths always seem to forget to bring their clothes.
Since I don't see anybody complaining, however, I don't expect this trend to cease anytime soon.

That's one hell of a hunting trophy.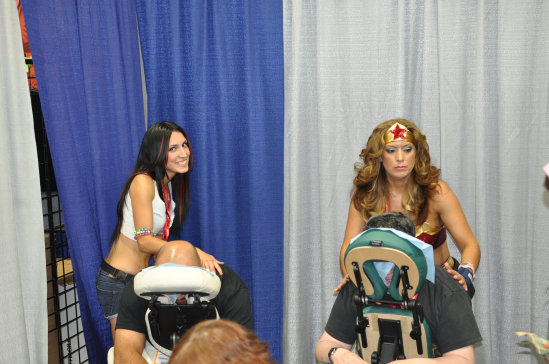 Yes, you too can get a massage from Wonder Woman at Comic-Con.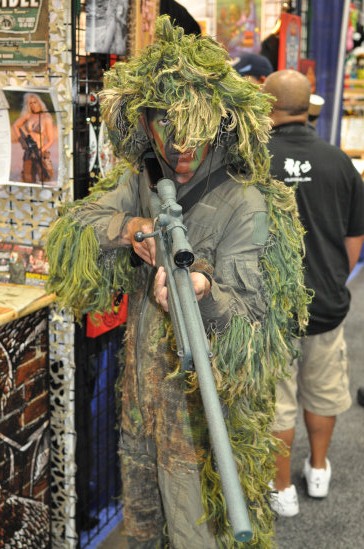 I think that camouflage tends to work better outdoors.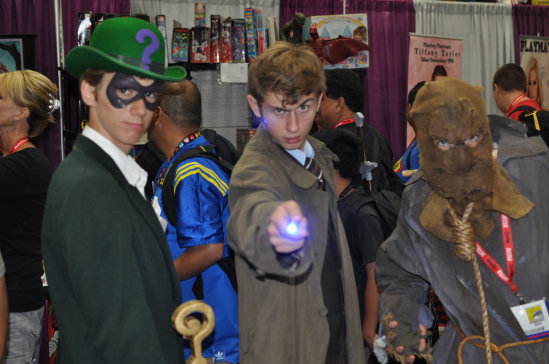 Hey buddy, watch where you point that wand.
(That's what she said.)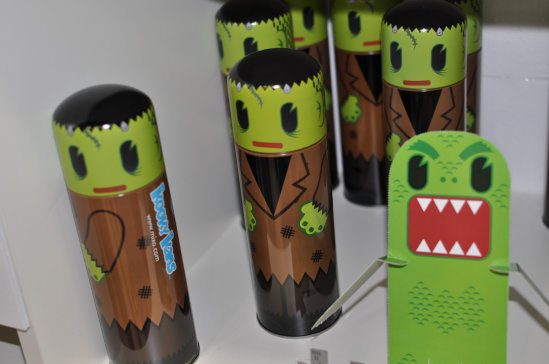 Cans made to look like monsters? I approve.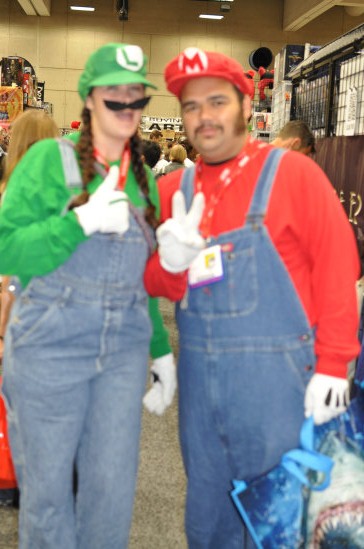 Hey you two, watch out for Darth Mario. Oh and Luigi? I think he's your father!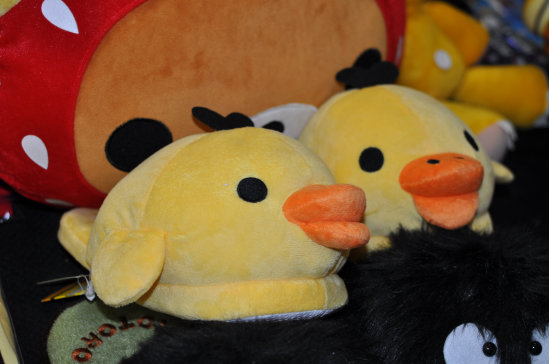 Duck slippers.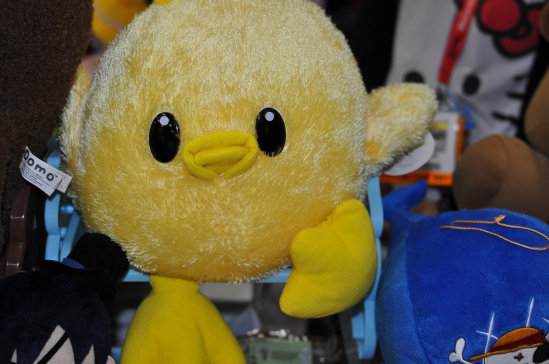 That's one fat duck...

...and Re couldn't resist it haha.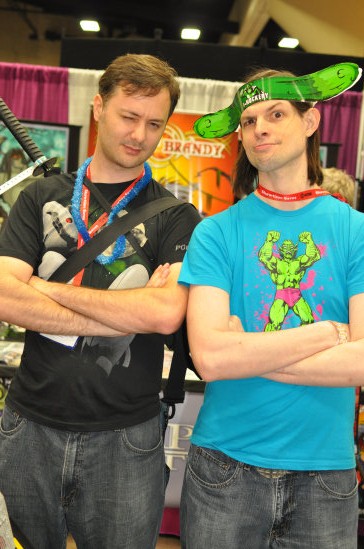 My old chum Zug stops by for a visit, equiped with his ninja umbrella so
that he may battle the harsh weather that San Diego is so famous for.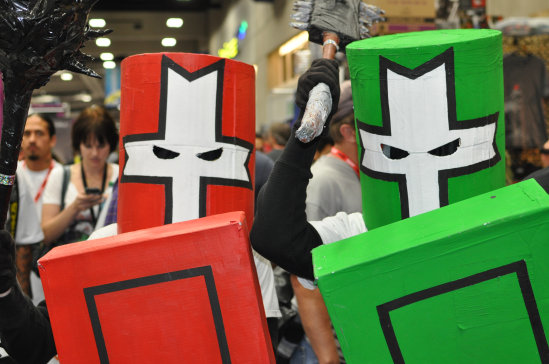 Castle Crashers cosplay is always a welcome sight!

Looks like Mr. Black Mage just found a nice 8-bit tribute.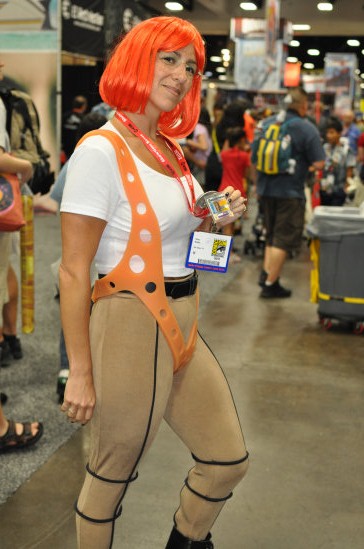 Leeeeeeeelooooooooooooo!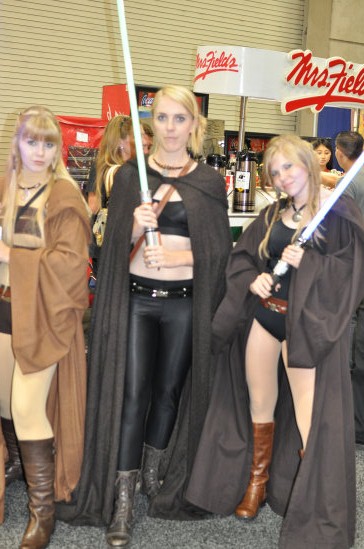 Jedi guardians of the Mrs. Fields cookie booth.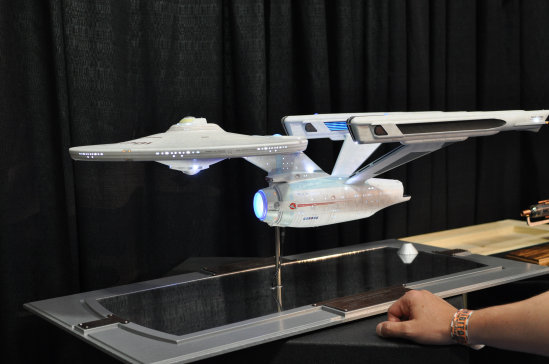 A nice model replica of the Starship Enterprise. Scotty is somewhere in there working on a tiny warp drive.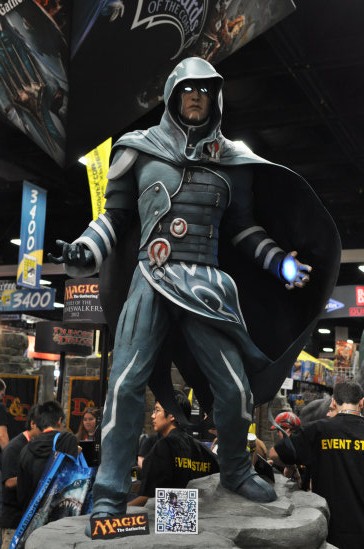 A promo statue for Magic: The Gathering.
There are still many more
2011 San Diego Comic-Con photos to see!
Click here to continue onward to page 12!
Jump to page:
[1] [2] [3] [4] [5] [6] [7] [8] [9] [10] [11] [12] [13] [14] [15] [16] [17] [18] [19] [20] [21] [22] [23] [24] [25]