by: -RoG-
...CONTINUED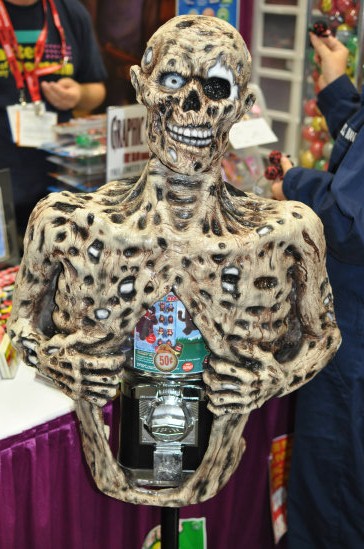 I can think of no better way to sell novelty toys and candies in plastic bubbles
than through the gaping chest cavity of a zombie...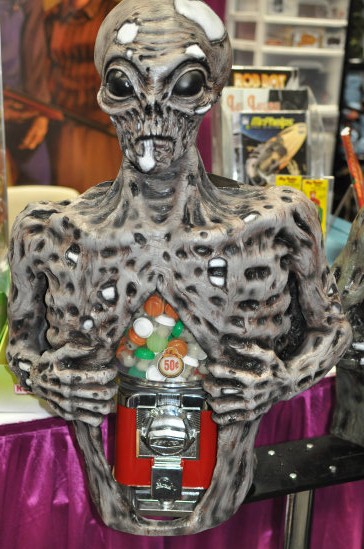 Or an alien...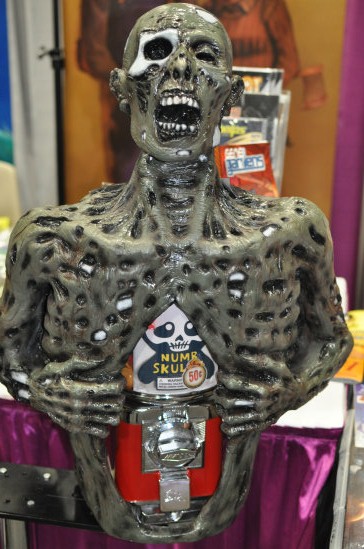 Or another zombie.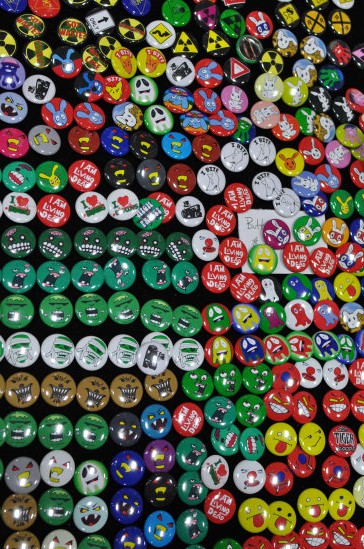 If you like buttons, Comic-Con has you covered for those as well.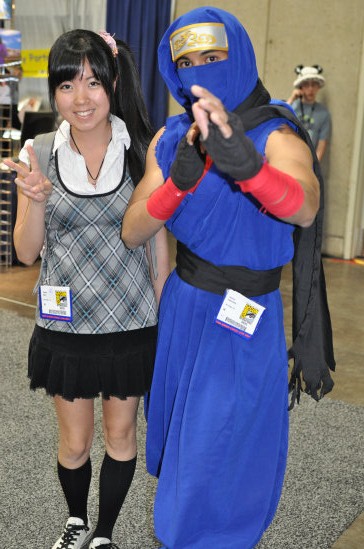 I'm getting conflicting messages here.

Custom lucha wrestling masks for sale!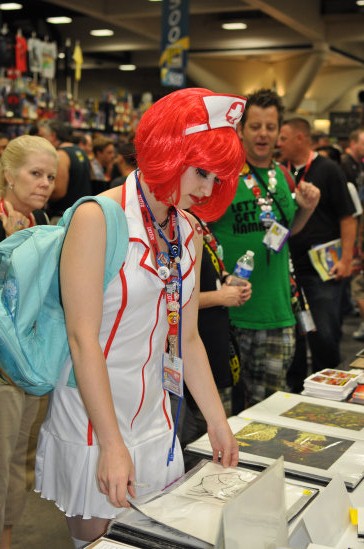 Say, that's not Miss Diagnosis.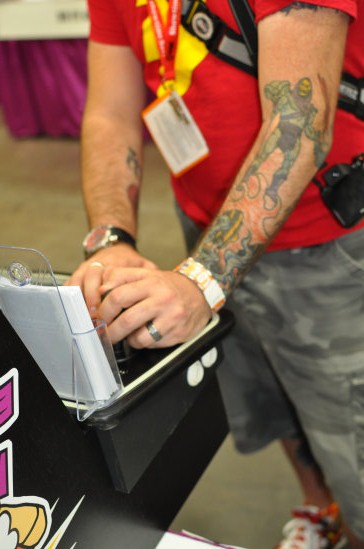 Awesome Skeletor ink.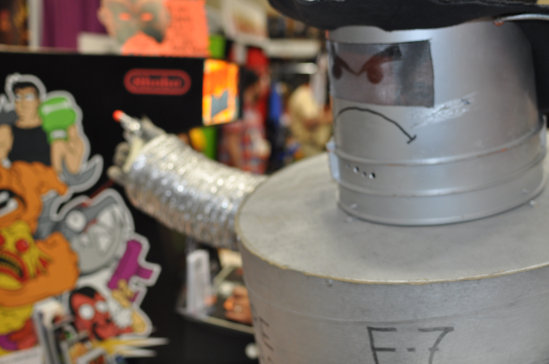 This robot was really angry that he had to wait in line to play Abobo's Big Adventure.
Pro Tip: NEVER anger a robot.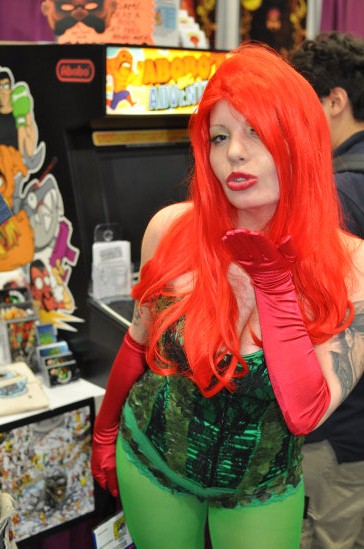 Thanks for blowing me a kiss, Poison Ivy!
BTW, you left a bunch of moss growing on our Abobo cabinet, so uh... thanks for that too, I guess.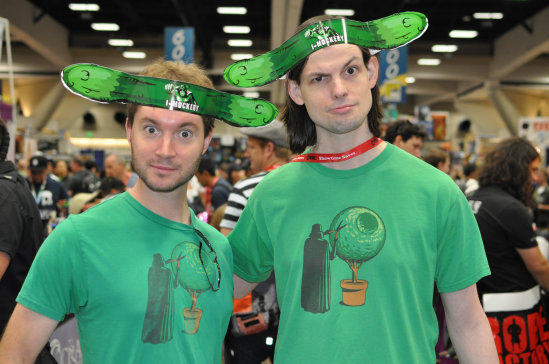 It's good to know that some people share both my same good taste in fashion and headwear.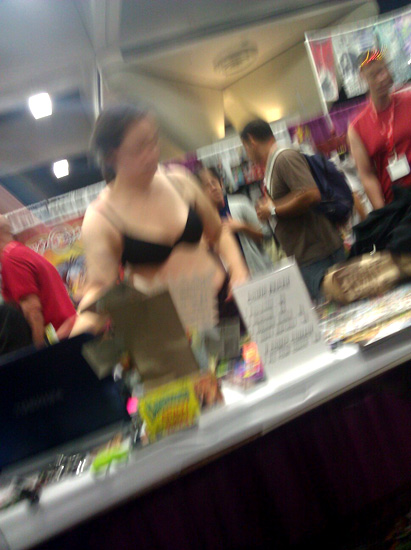 Now this was a Comic-Con first. Some crazy lady came up to our booth and wanted to buy one
of the t-shirts. Before she bought the shirt, however, she wanted to try it on. She then proceeded to take
her shirt off all nonchalant like right there in front of us (with little kids standing nearby as well) and tried it on.
Apparently she thought the aisle our I-Mockery booth was in also doubled as a dressing room.
My buddy Brian captured this photo on his phone to prove that this madness actually happened.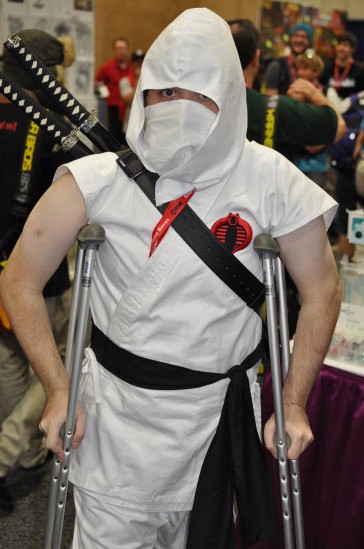 Storm Shadow has seen better days.
I thought it was maybe Quick Kick getting revenge after Stormy broke his leg that one time.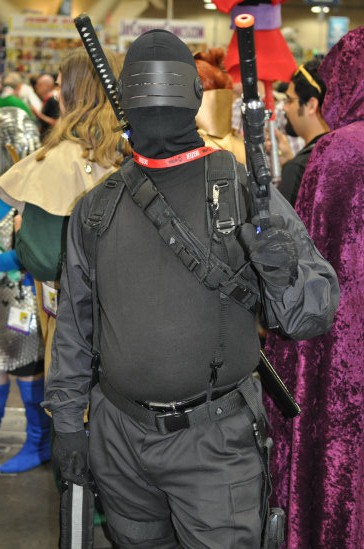 Turns out it was Snake Eyes.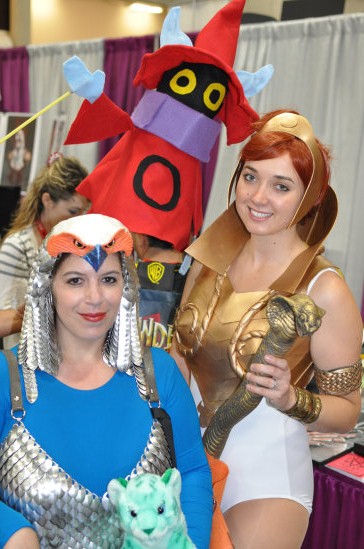 These were fantastic Sorceress and Teela costumes.
Plus, they had a puppeteer controlling Orko so he could hover around their shoulders. Awesome.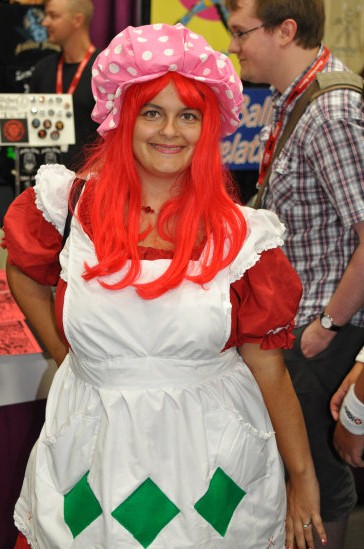 Anyone up for some Strawberry Shortcake?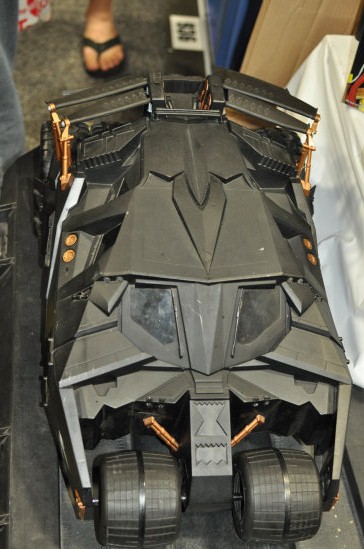 A large model of the Tumbler.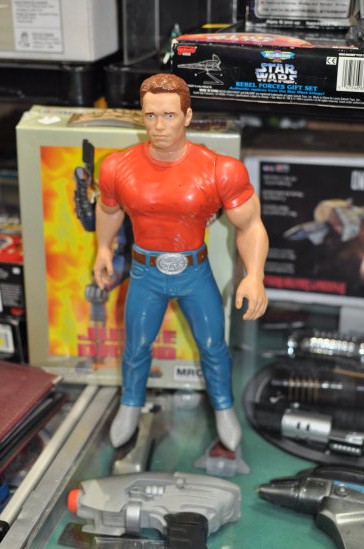 LAST ACTION AHHHHHHHHNOLD.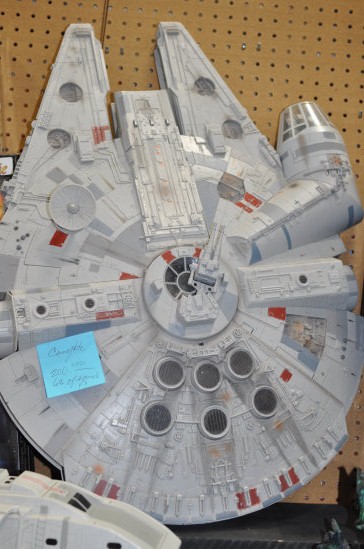 The Millennium Falcon, hiding from the Empire.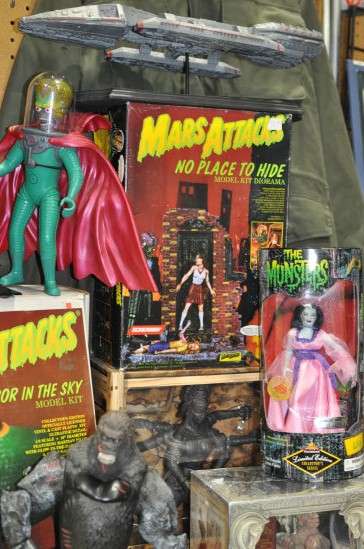 Mars Attacks diorama and other model kits.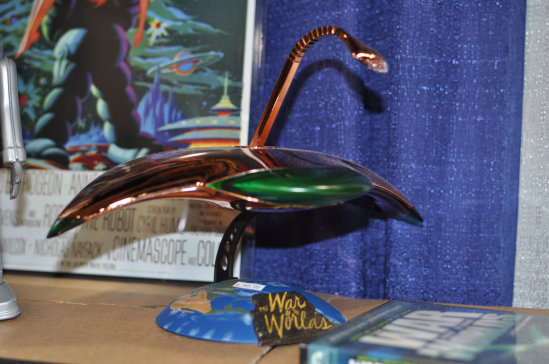 A nifty little War of the Worlds model.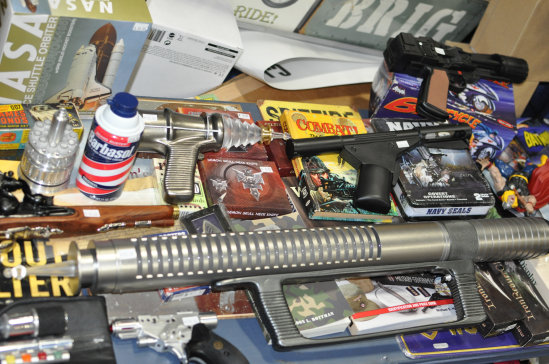 If I had to pick the deadliest weapon here, I'd have to go with the can of Barbasol.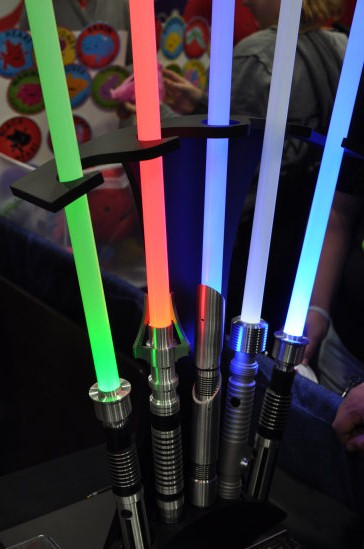 The Force is strong with this rainbow.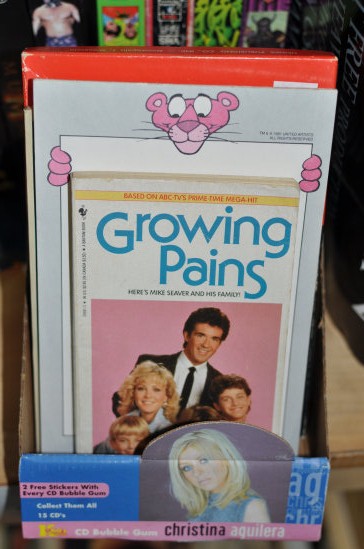 I never read the Growing Pains novel, but I'm sure it's absolutely enthralling.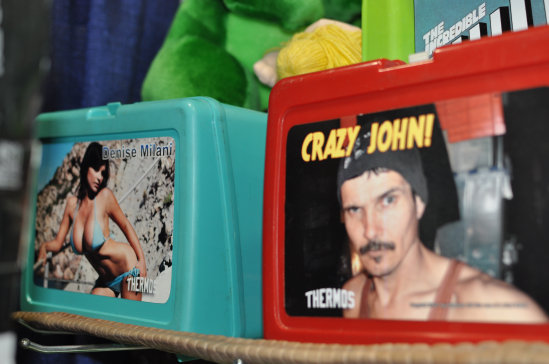 Crazy John and Denise Milani lunchboxes... just what every kid wants?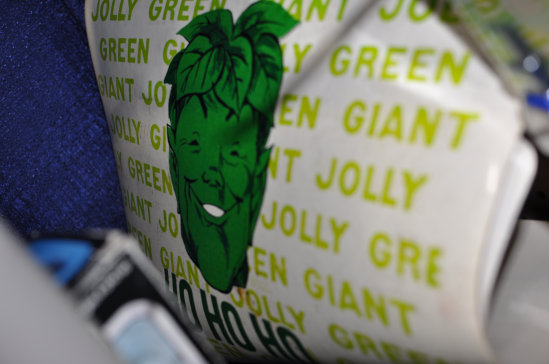 HO, HO, HO.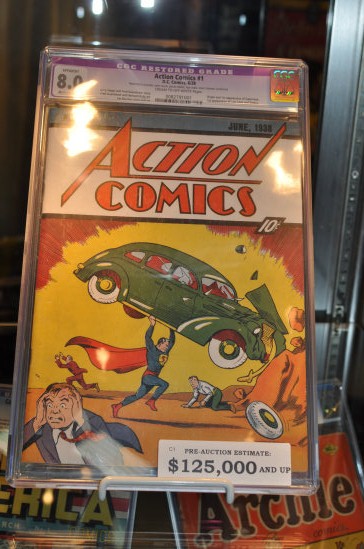 Say, can anybody lend me $125,000 so I can buy this original Superman Action Comics #1?
I'll pay you back, honest...
There are still many more
2011 San Diego Comic-Con photos to see!
Click here to continue onward to page 24!
Jump to page:
[1] [2] [3] [4] [5] [6] [7] [8] [9] [10] [11] [12] [13] [14] [15] [16] [17] [18] [19] [20] [21] [22] [23] [24] [25]