by: -RoG-
...CONTINUED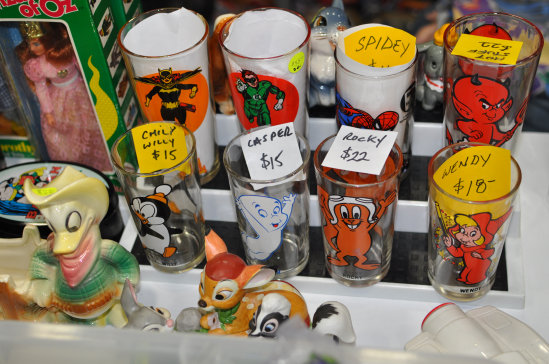 Some fine vintage cartoon glassware for any kitchen cabinet.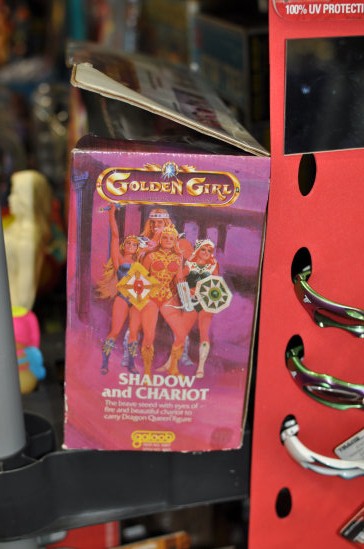 Golden Girl - Shadow and Chariot.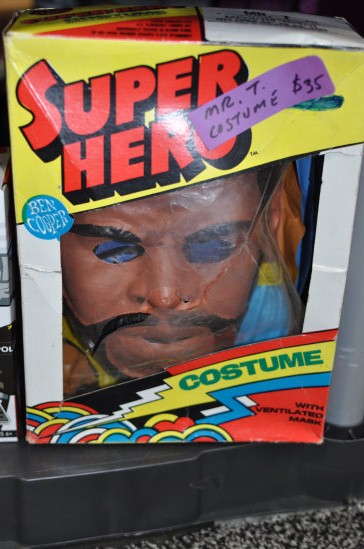 Mr. T is always a fine costume choice on Halloween, especially when it's a costume by Ben Cooper.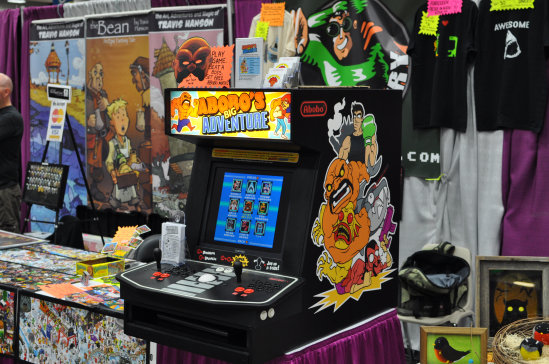 The Abobo's Big Adventure cabinet ready for more action.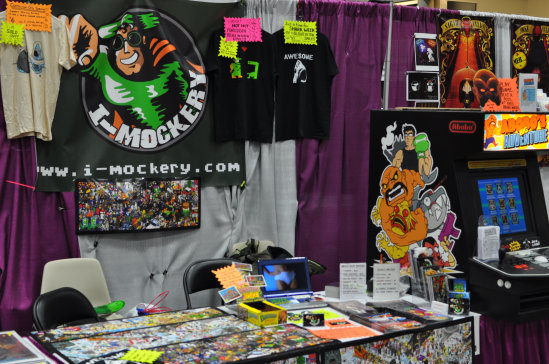 A booth isn't a booth unless every inch of the table is covered up by something.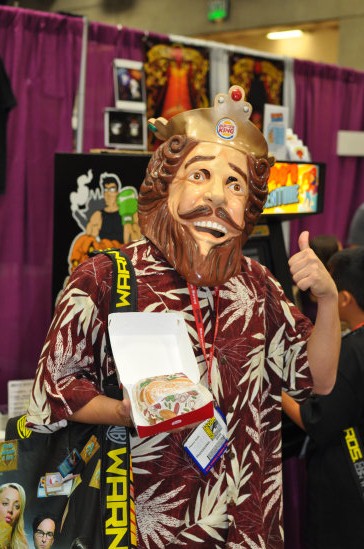 This guy stayed in character as the Burger King by not speaking at all. He did however come back and hand me a note...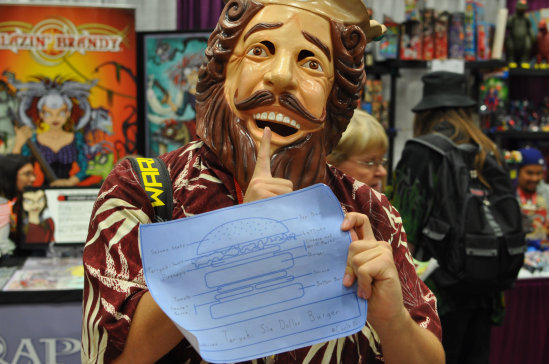 The note reads: "Hey, I'm the Burger King. I just got back from Carl's Jr. headquarters and stole the
blueprints to the Hawaiian Teriyaki Six Dollar Burger. So Shhhhhhh! And don't tell anyone!"
Oh crap. I guess I blew his secret. Now he's gonna murder me in my sleep.

We had a ton of people recording video footage of Abobo's Big Adventure throughout the 'con.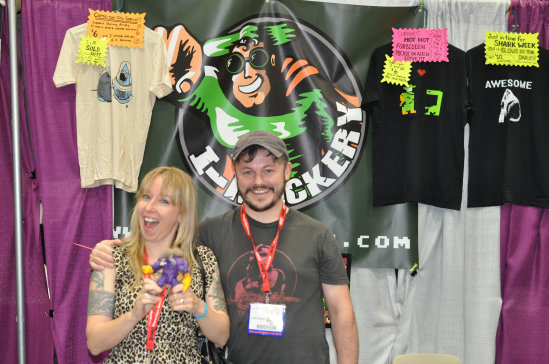 Longtime I-Mockery forum members may remember "Cherry" (Gemma), so it was awesome to have her and Boo Cook
(a talented comic book artist whose work you may have seen in Elephantmen) visiting us all the way from the UK!
Also, Gemma clearly has excellent taste in action figures. The Maxx? Awesome.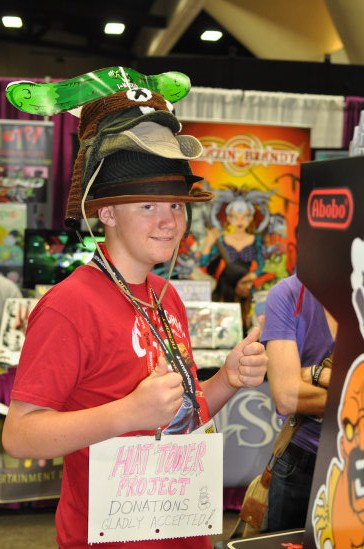 Every day this guy returned to our booth to play the Abobo game... and every day his hat tower project was one hat taller.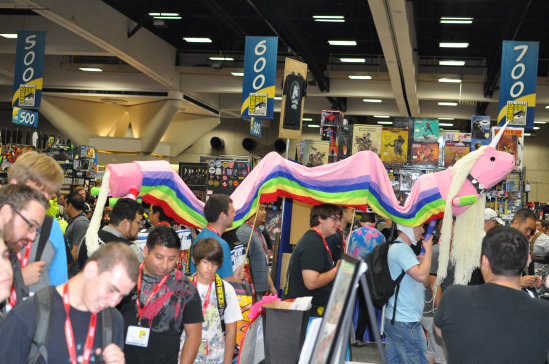 A rainbow unicorn from Adventure Time done in traditional Chinese dragon dance style.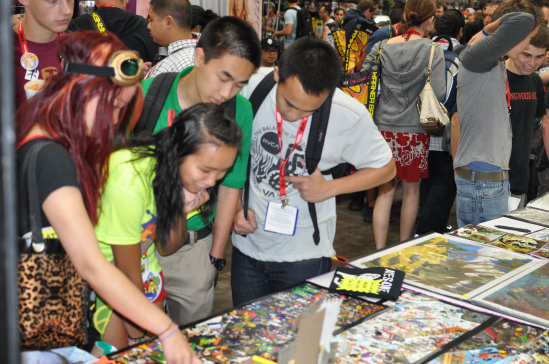 We always had people stopping by the booth, looking at the pixel posters and trying to pick out all the references on 'em.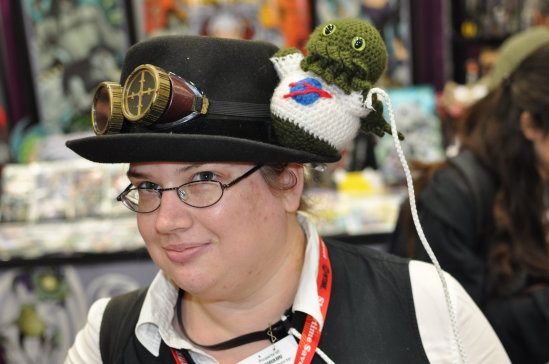 Well, if you're going to be somebody's slave, you might as well be Cthulhu's slave.
Then again, aren't we all Cthulhu's slaves?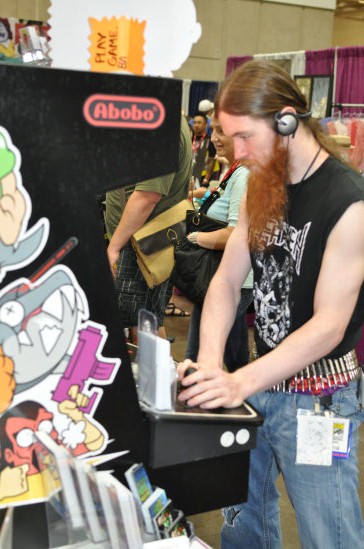 This dude insisted on playing Abobo's Big Adventure while listening to his walkman just like in the Bishop of Battle.
Fortunately, our game didn't explode and kill him when he made it to the end.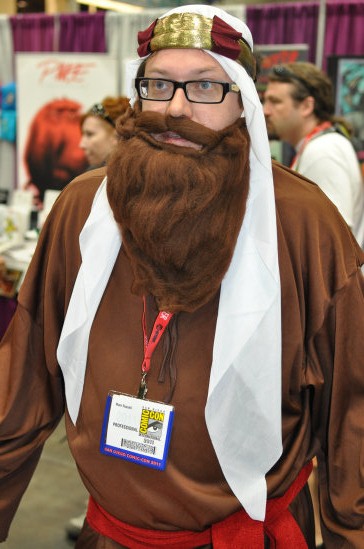 Hmm, I think we need to have a beard battle.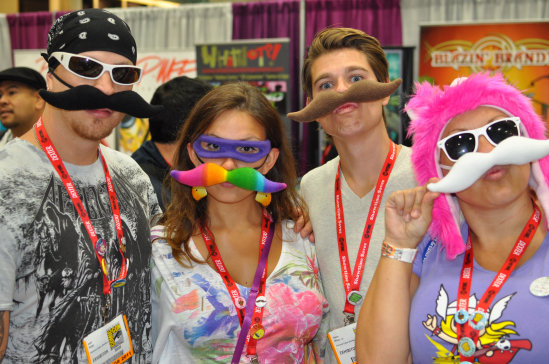 Strike that... we need to have a moustache battle!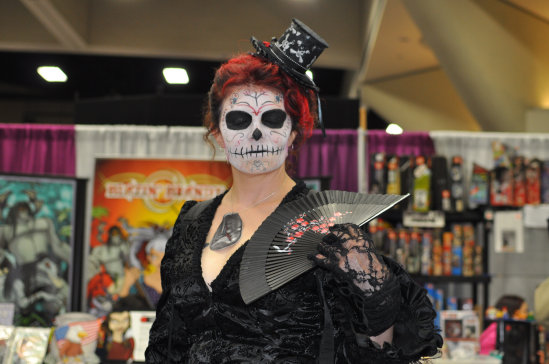 Always nice to see somebody representing Dia de los Muertos!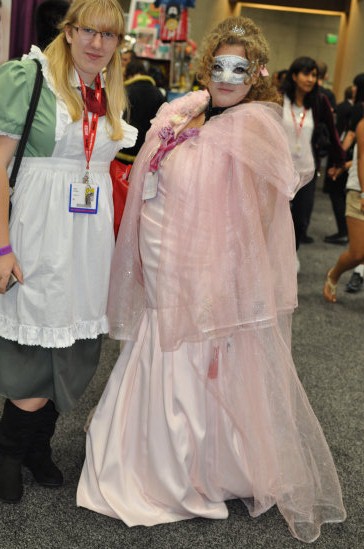 Alrighty.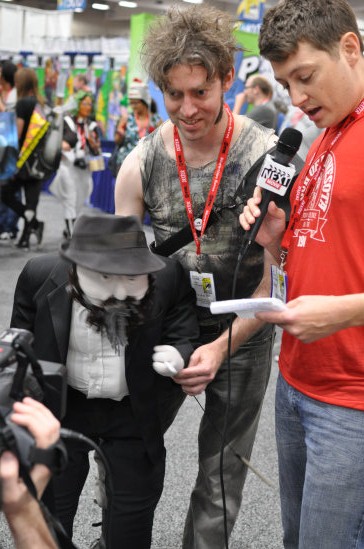 Where's his other hand? You don't want to know.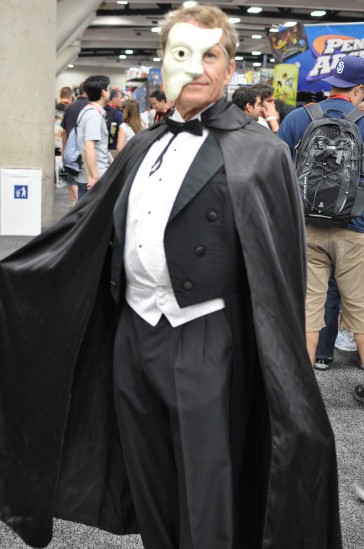 The Phantom of the Opera.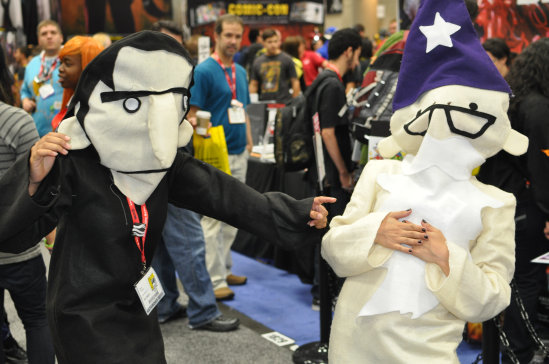 They were just having a tickle fight.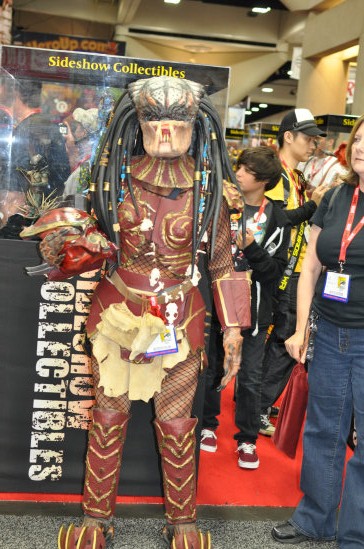 She-Predator was pretty badass.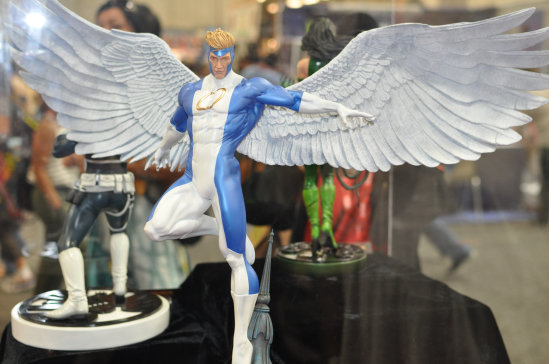 Spread thy wings.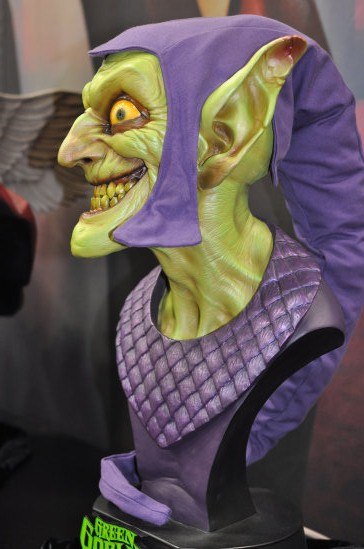 A fine bust, but the Green Goblin will always look best on the truck from Maximum Overdrive.
There are still many more
2011 San Diego Comic-Con photos to see!
Click here to continue onward to page 18!
Jump to page:
[1] [2] [3] [4] [5] [6] [7] [8] [9] [10] [11] [12] [13] [14] [15] [16] [17] [18] [19] [20] [21] [22] [23] [24] [25]