by: -RoG-
...CONTINUED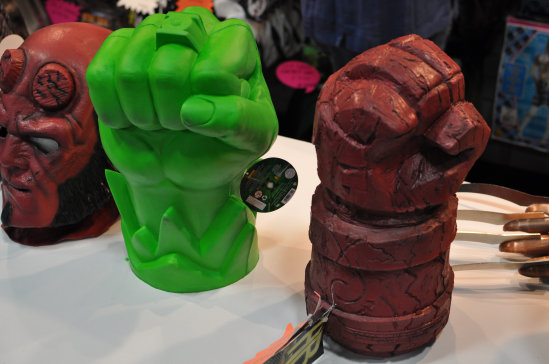 I really thought that was a Hulk hand on the left.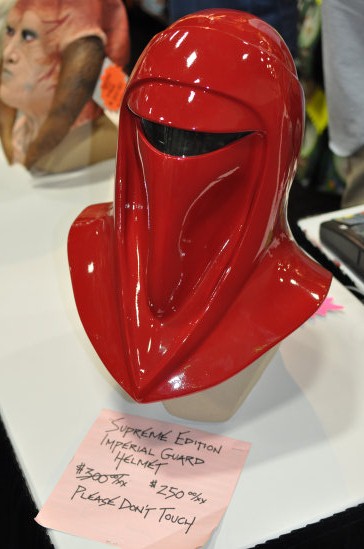 I'm sure by the end of Comic-Con, that Imperial Guard mask was priced at 25 bux.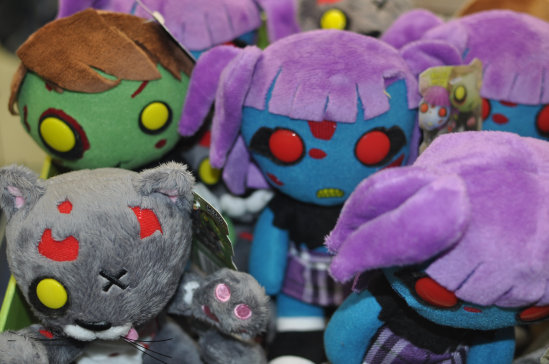 Zombieeeees!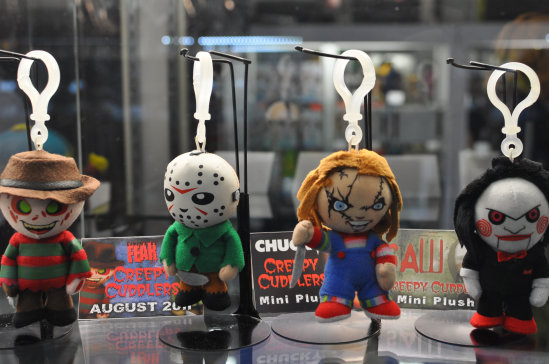 Nifty lil' Creepy Cuddlers. Freddy looks particularly happy to see you.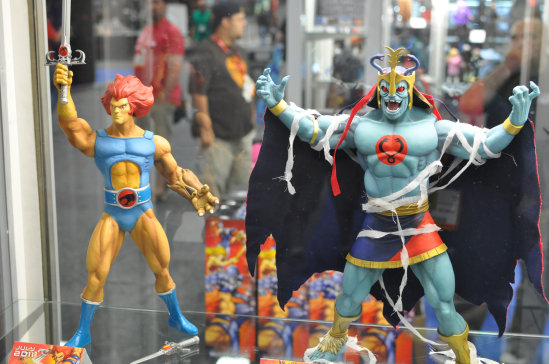 Some really nice Lion-O and Mumm-Ra figures.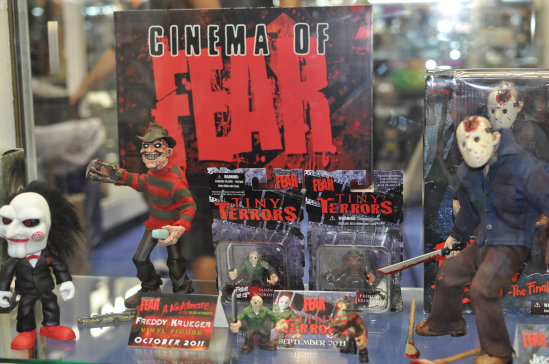 Some new Freddy & Jason figures including the Tiny Terrors toyline.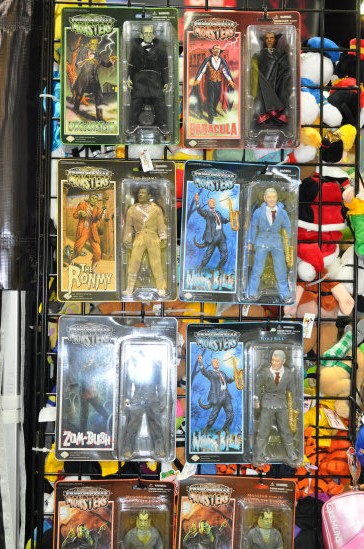 Presidential Monsters.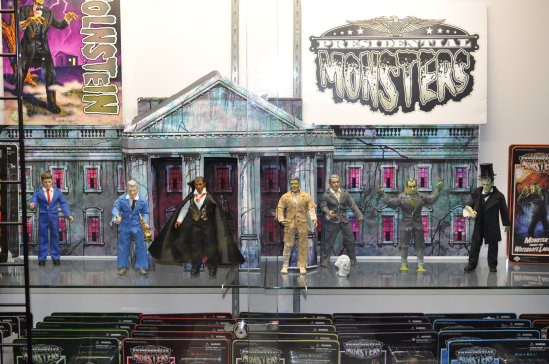 And here's the Presidential Monsters display. Lincolnstein is easily the best in the set.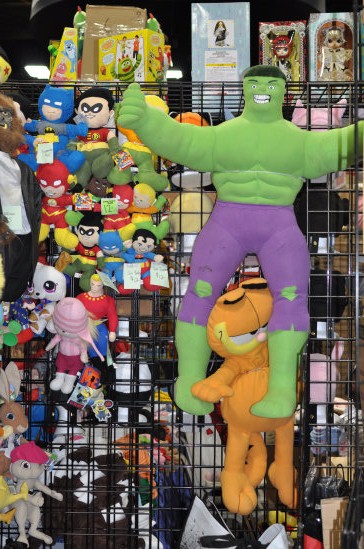 HULK HAPPY TO HAVE GARFIELD IN DEADLY LEG-LOCK!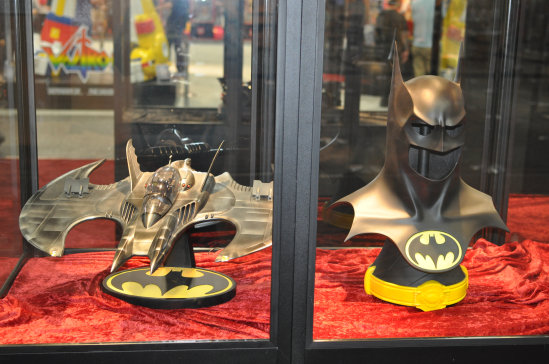 The Batwing model and cowl from Tim Burton's original Batman film.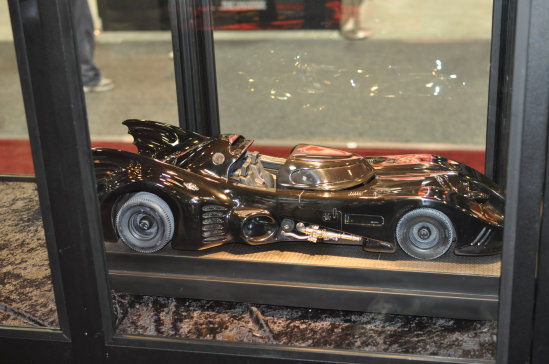 Vroom, vroom.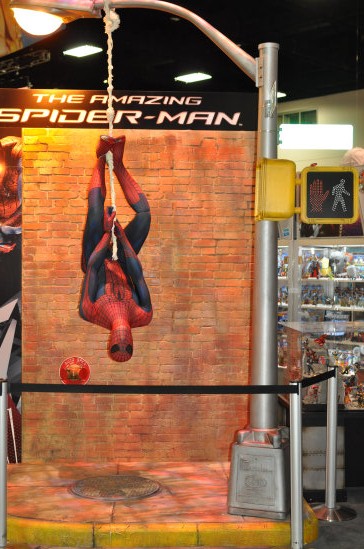 Spider-Man just hanging out. Sorry Spidey, it's not raining in here, so no upside-down kiss for you.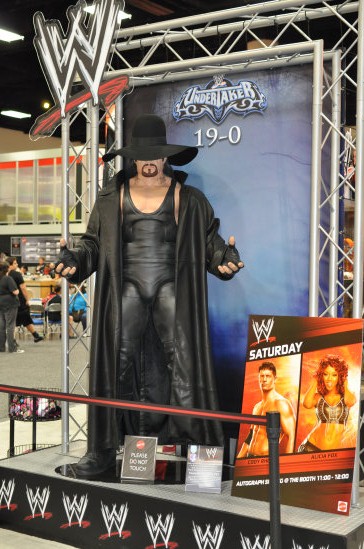 Apparently this statue of the Undertaker is 19-0 at Wrestlemania.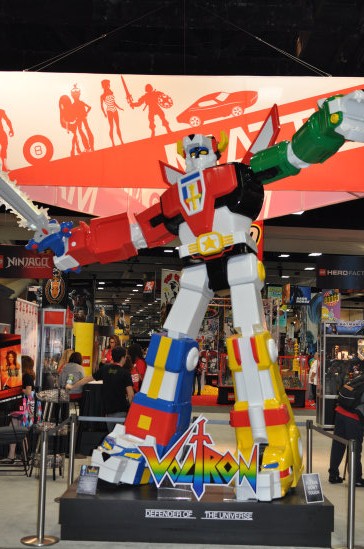 Voltron, defender of the universe!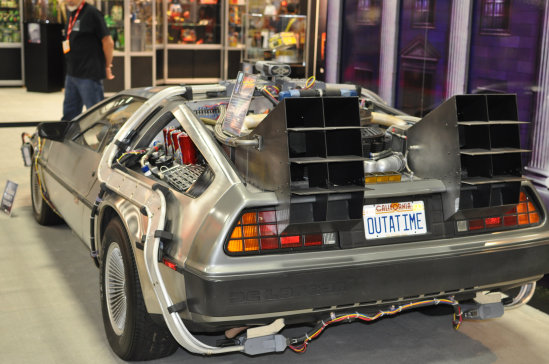 Doc Brown's DeLorean from Back to the Future!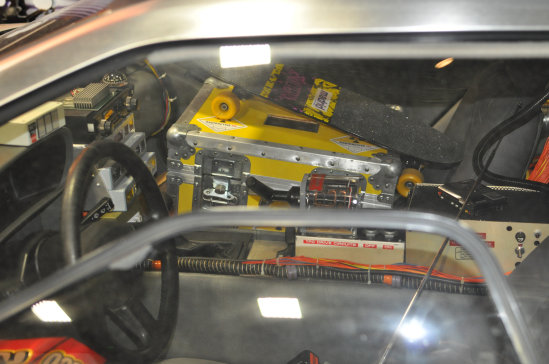 Looks like it's loaded up with all the necessities for time travel.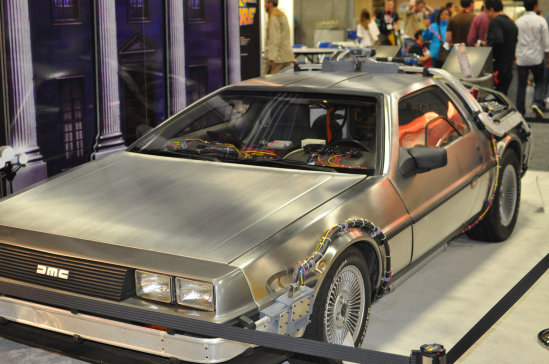 Another shot of the DeLorean.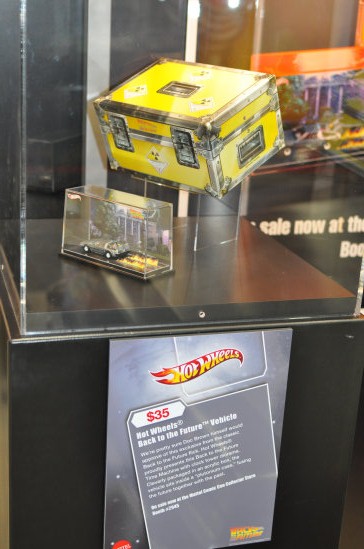 Hot Wheels released a special edition Back to the Future DeLorean complete with flame trail behind it. Pretty nifty.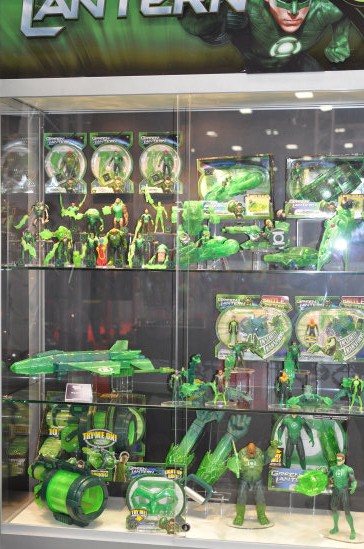 So much green. Too bad the movie isn't going to get any of my green.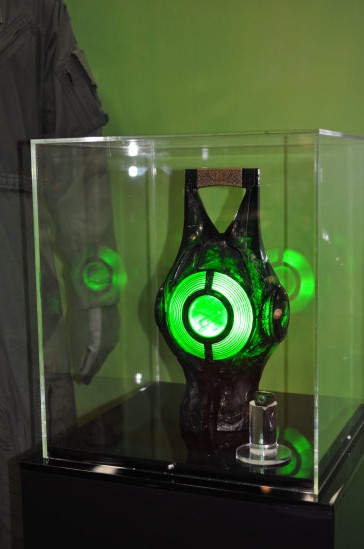 The Green Lantern's lantern and ring.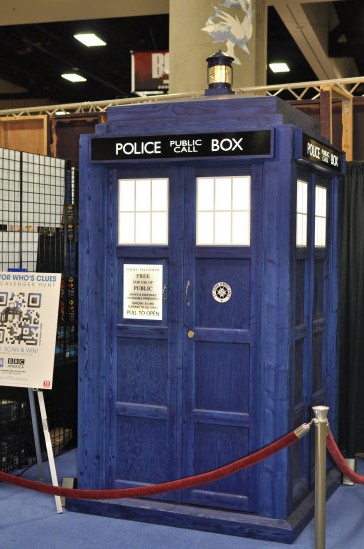 If you don't want to travel through time via DeLorean, you can always use the Tardis from Dr. Who.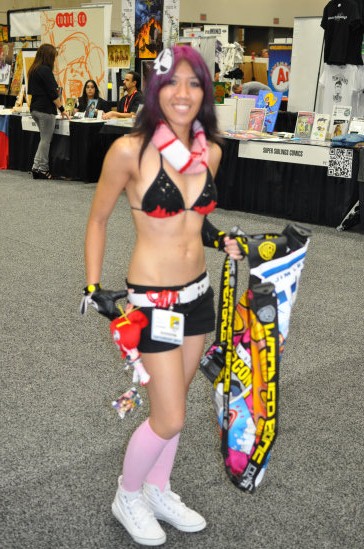 Well, if she gets cold, she can always cut a few holes in that giant bag and wear it as a dress.

Some more vintage toys.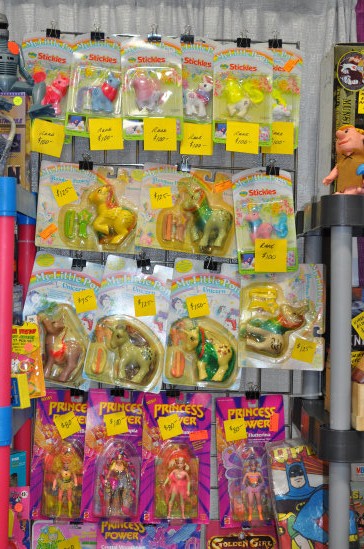 My Little Pony and Princess of Power toys.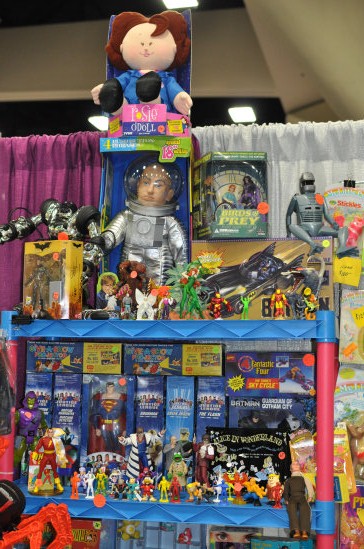 More toys.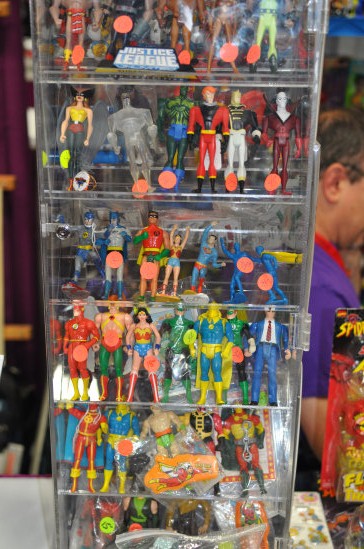 More toys including the Super Powers.
There are still many more
2011 San Diego Comic-Con photos to see!
Click here to continue onward to page 17!
Jump to page:
[1] [2] [3] [4] [5] [6] [7] [8] [9] [10] [11] [12] [13] [14] [15] [16] [17] [18] [19] [20] [21] [22] [23] [24] [25]