by: -RoG-
...CONTINUED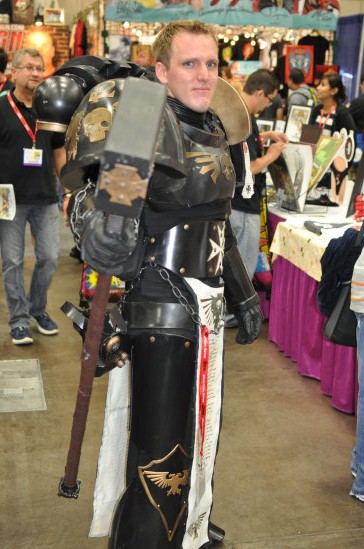 Stop. Hammer time.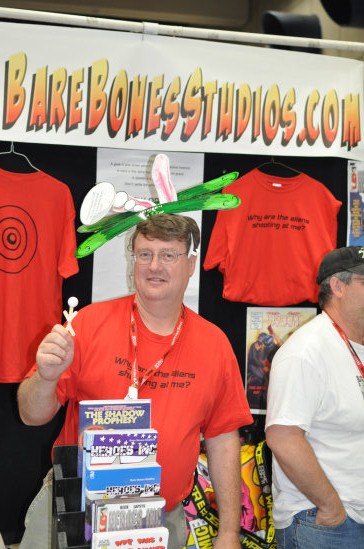 Our neighbors from Barebones Studios still giving away free action figures and they clearly appreciate fine pickled headwear.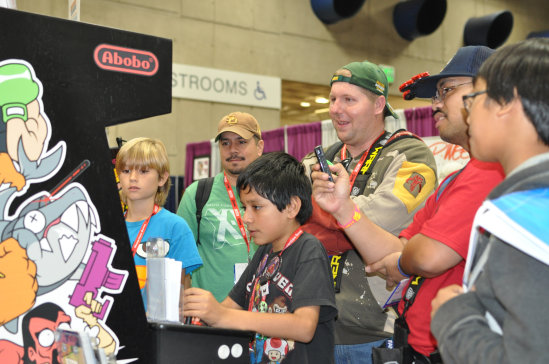 More crowds surrounding the Abobo's Big Adventure arcade cabinet.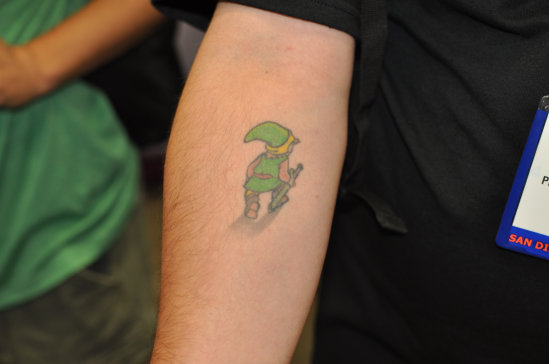 Awesome Link tattoo from the Legend of Zelda.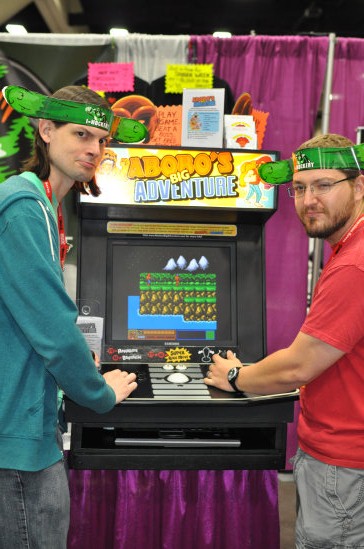 Nick and I playing some two-player Contrabobo. Every man Abobo for himself!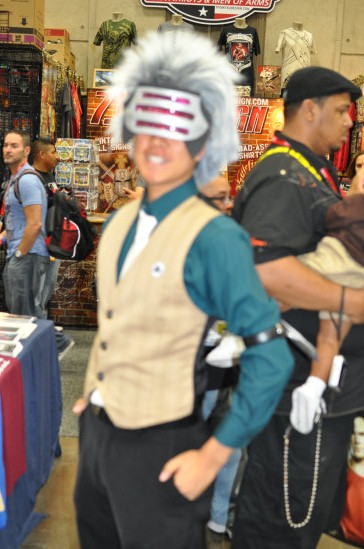 I need those glasses. Wouldn't mind the hair either.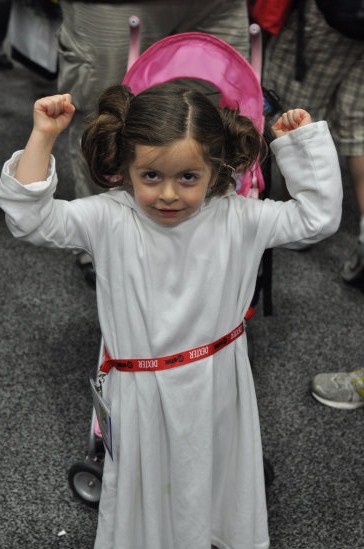 The Force is strong in this one.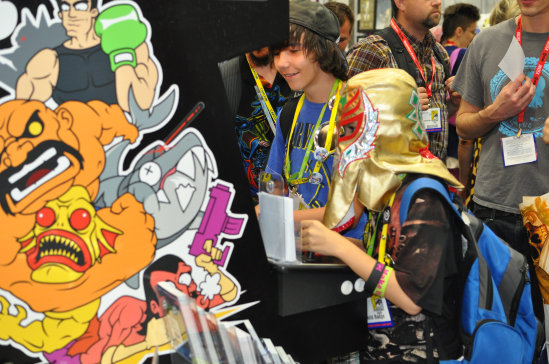 Lil' luchadores love Abobo!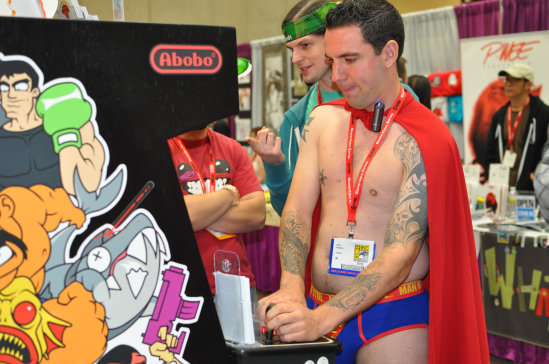 Man, I really hope his "joystick" didn't come into contact with the arcade cabinet.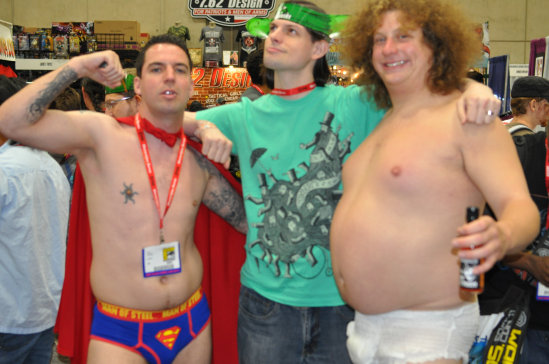 Why is it that I'm always being surrounded by half-naked men at these conventions instead of half-naked women?
Ladies, you need to fix this.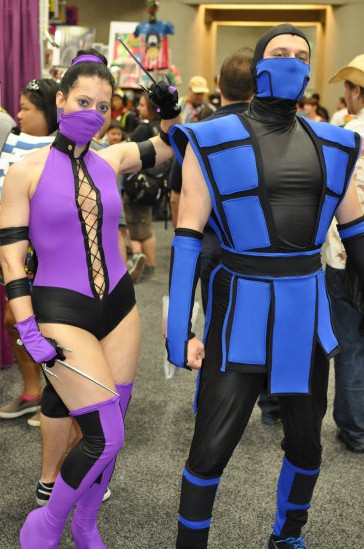 Mortal Kombaaaaaaaaaaaaaaaaaat!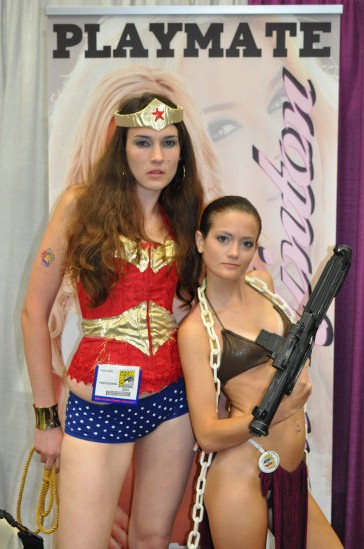 Since the real Playboy playmates were absent from their booth 90% of the time,
other people like Wonder Woman and Slave Leia posed in it instead.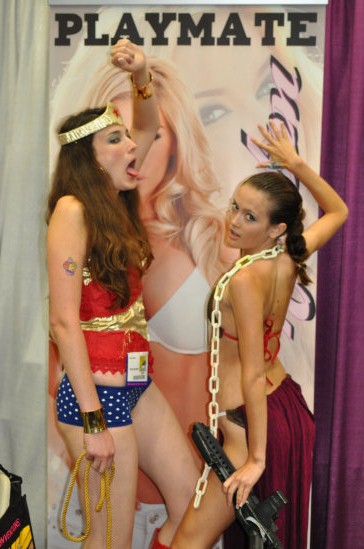 Way to ham it up, ladies. I approve.

POWER.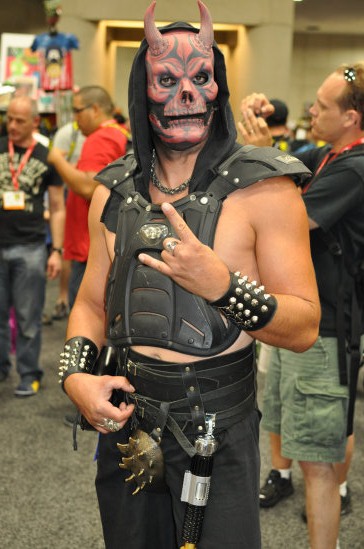 I think the devil horns gesture is kind of redundant considering you actually have devil horns, buddy.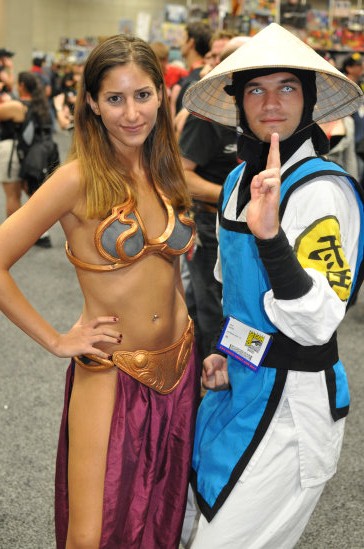 It's good to be a god, eh Raiden?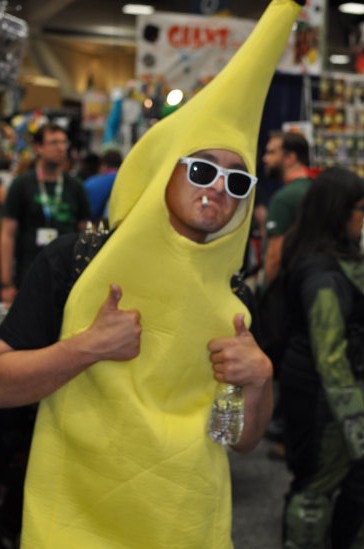 PEANUT BUTTER JELLY TIME!

Harley Quinn lookin' good!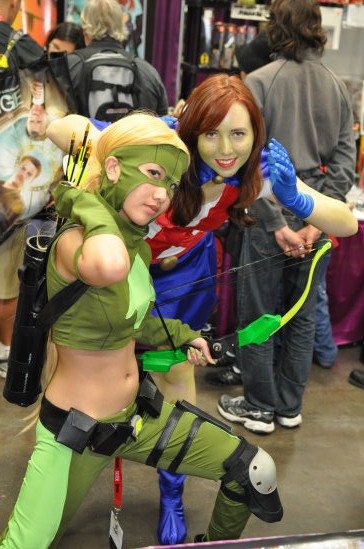 Much better with the action pose this time around.

An I-Mockery fan shows up wearing his glow-in-the-dark (or "glow-in-the-shark" as we like to call it) awesome shark shirt!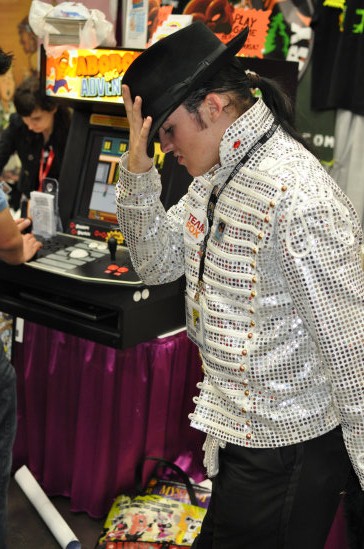 Our booth was so fun this year, Michael Jackson rose from the grave to pay us a visit. Thriller is now a reality.

Always good to have a dragon with a toolbelt nearby should we ever need to repair the Abobo arcade cabinet.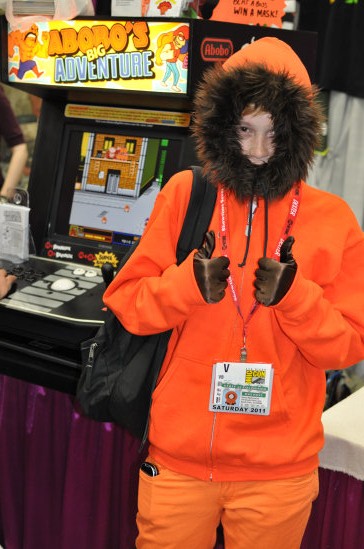 Kenny liked us because we were the one thing at Comic-Con that didn't kill him.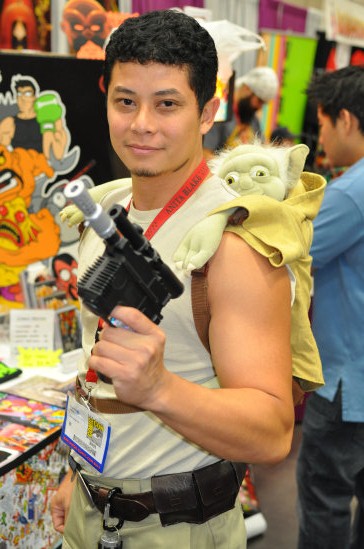 Hey Yoda! How about you let somebody ride on YOUR back for a change, huh?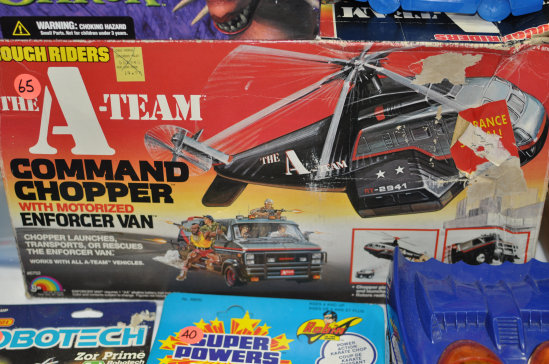 The A-Team Command Chopper and Enforcer Van. Badass.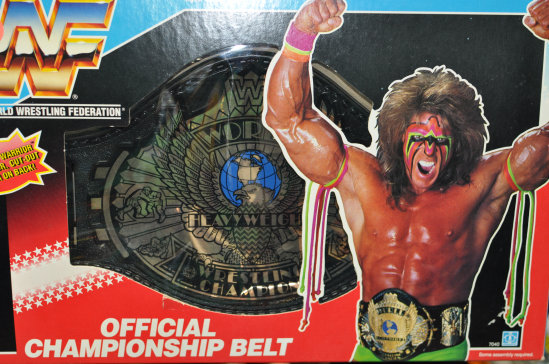 The Ultimate Warrior wants all the little warriors to wear this official WWF championship belt.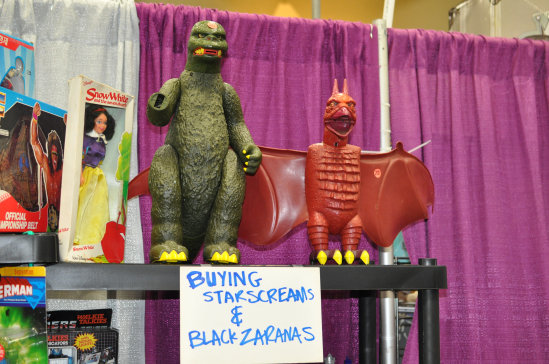 Poor Godzilla, still missing his hand.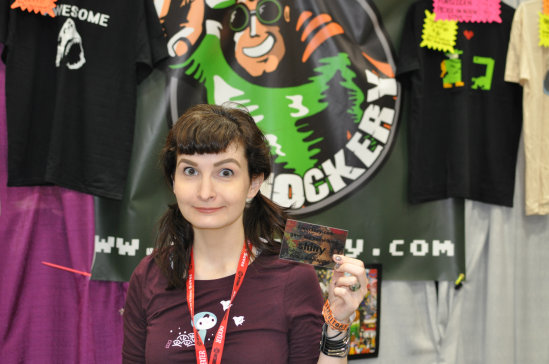 I-Mockery gave Re something shiny. Now she's happy.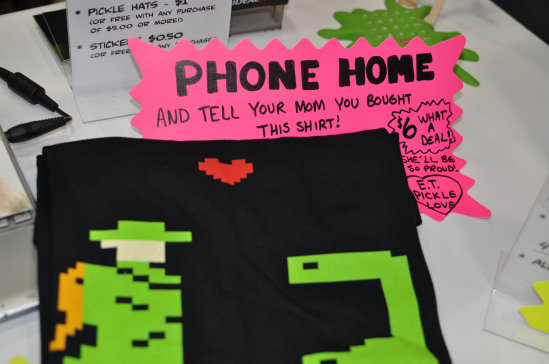 One of Re's many awesome promotional signs for our t-shirts.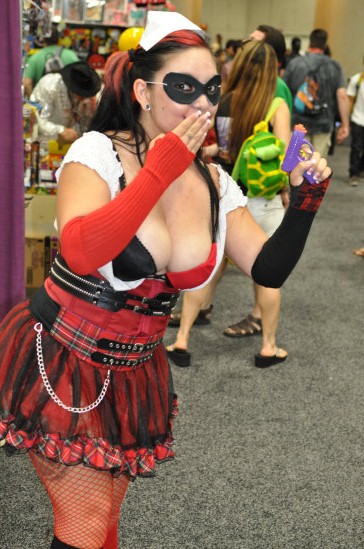 Man, this Comic-Con is officially the year of Harley Quinn.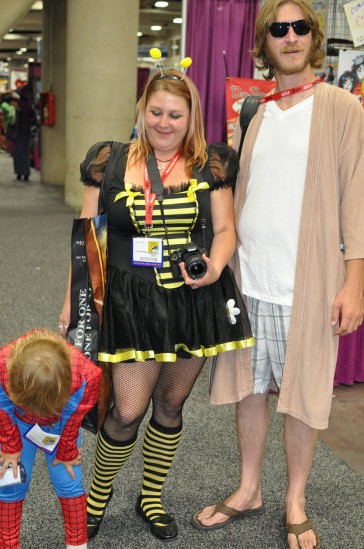 This was hilarious. Their kid in the Spider-Man was so incredibly sick of stopping for photos, he actually
hunched over and let out a huge sigh and I was lucky enough to capture it. The lil' dude abides.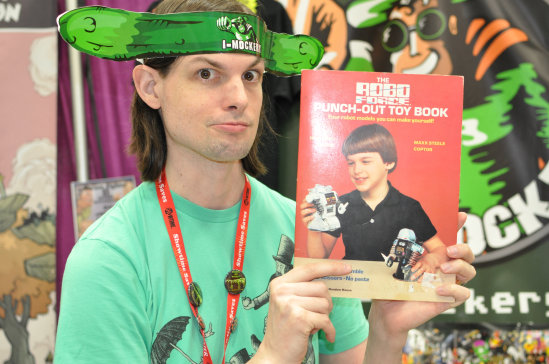 A nice I-Mockery fan stopped by and brought me this awesome vintage Robo Force punch-out toy book that I
had never seen before. Was happy to give him some pixel posters since he was out of cash at the time.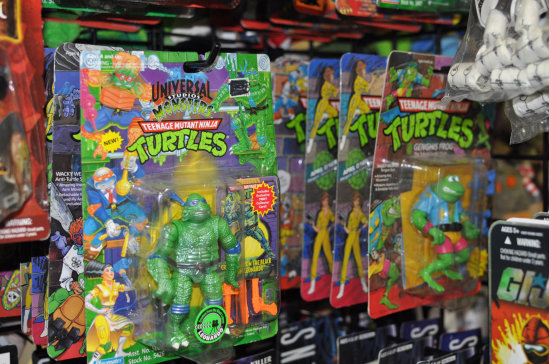 One of my favorite old sets of Teenage Mutant Ninja Turtle figures - the Universal Studios Monsters turtles.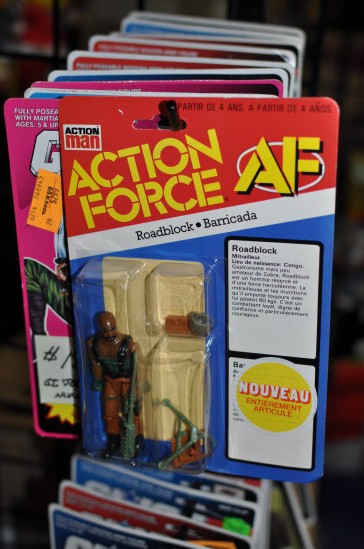 Roadblock is no longer a member of G.I. Joe. He's gone over to the Action Force instead.

A vinrage Black Star Target Game based on the old cartoon.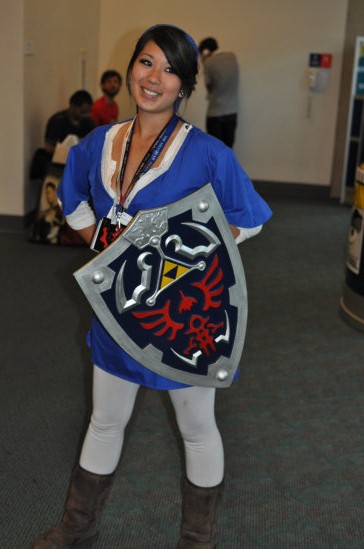 Blue Link!
There are still many more
2011 San Diego Comic-Con photos to see!
Click here to continue onward to page 21!
Jump to page:
[1] [2] [3] [4] [5] [6] [7] [8] [9] [10] [11] [12] [13] [14] [15] [16] [17] [18] [19] [20] [21] [22] [23] [24] [25]