by: -RoG-
...CONTINUED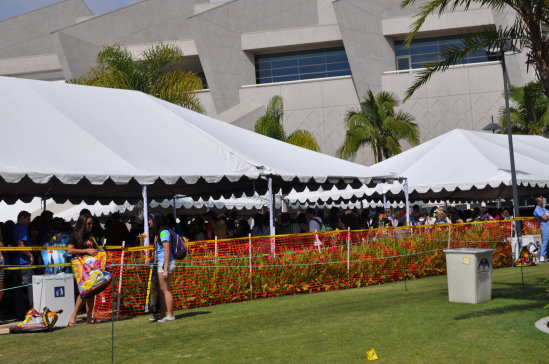 People waiting in huge lines under tents outside just to get into Comic-Con and into certain panels.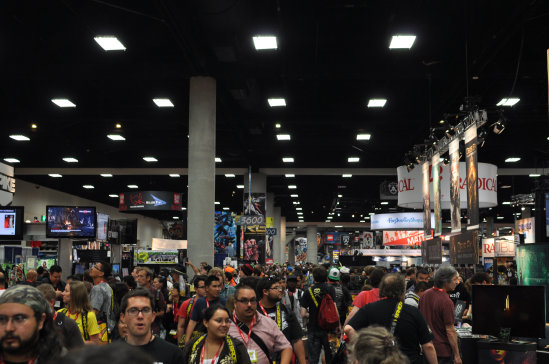 More crowds in search of geeky goodness.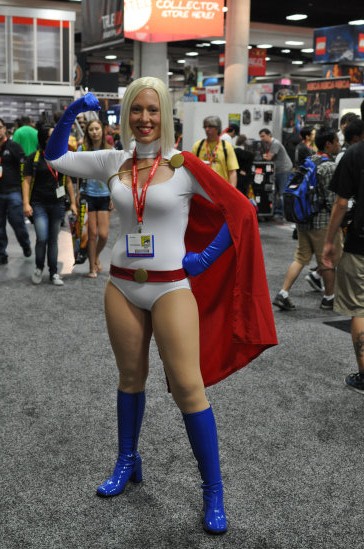 Somebody's been pumping iron.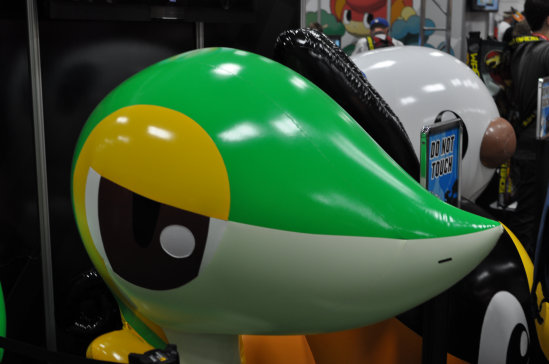 Hey, it's the GEICO gecko! Oh wait, no it's not.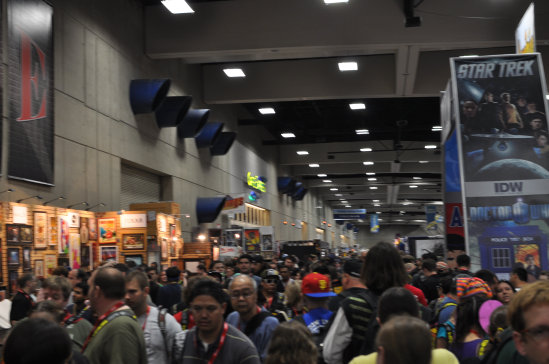 Sometimes I dream of running through the crowds with a lawnmower just like Lionel did with the zombies in Dead Alive.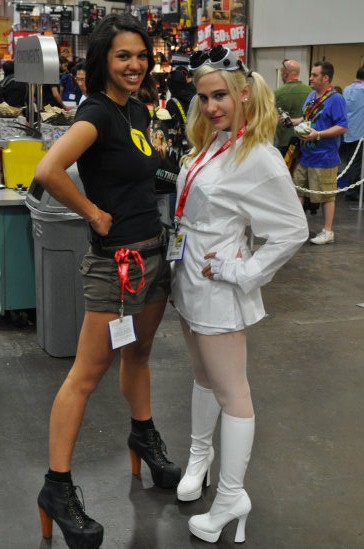 A sexy Dr. Horrible and Captain Hammer? Sure, why not?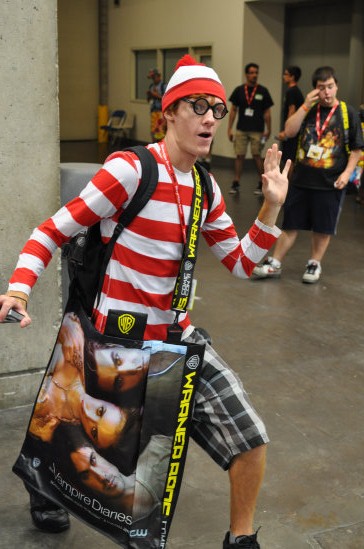 I swear Waldo is getting easier to find every year.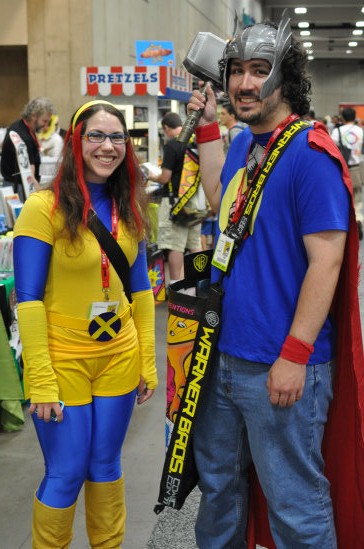 She won't be smiling once he brings down that hammer.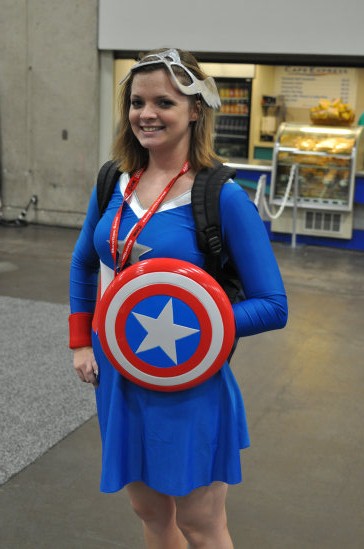 Patriotism is alive and well at Comic-Con.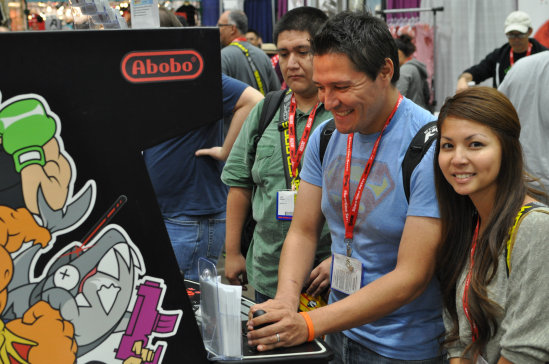 Abobo puts a smile on everyone's face. And if somebody doesn't smile, he jumps out of the cabinet and makes them smile.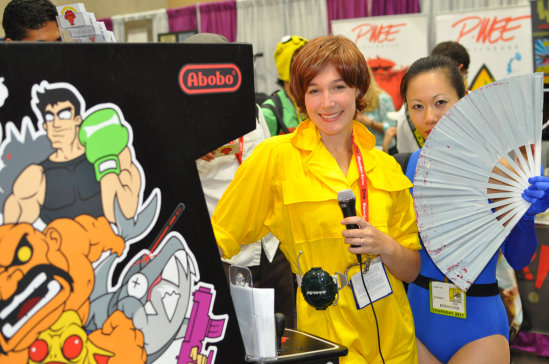 April O'Neil and Kitana reporting live from the Abobo's Big Adventure cabinet. Nerd fantasy #52341 fulfilled.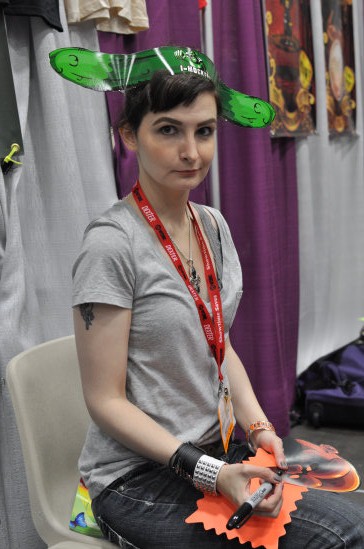 Re is the master of making hilarious promotional signs. It's no wonder we sold so much merch this year!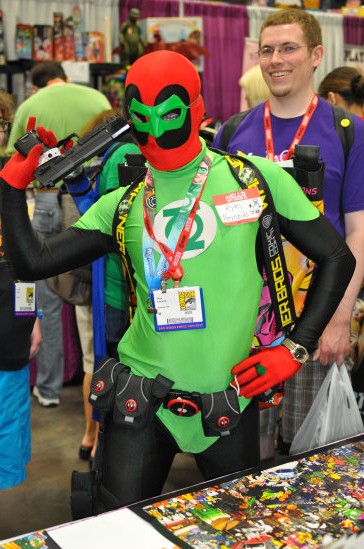 Now there's a comic book character hybrid you don't see every day.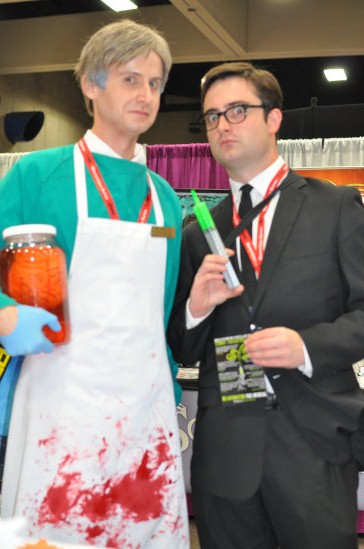 Graham Skipper and Jesse Merlin, the extremely friendly stars of Re-Animator the Musical, stopped by the booth.
Seriously, go out and see it if you have the chance.

MADNESS!!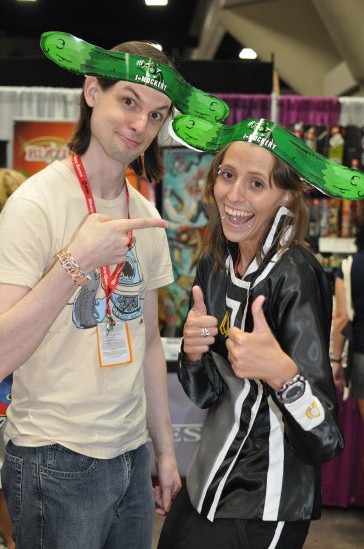 Hey, it's Laura!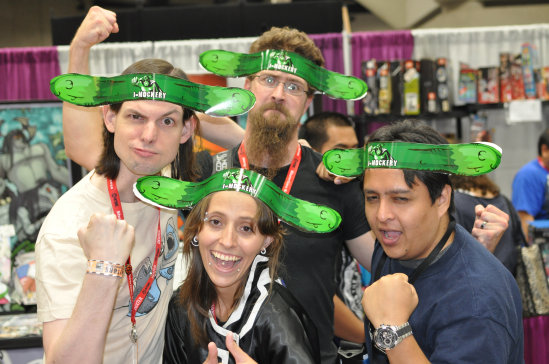 Are you cool enough to join the pickle gang? Yeah, you probably are.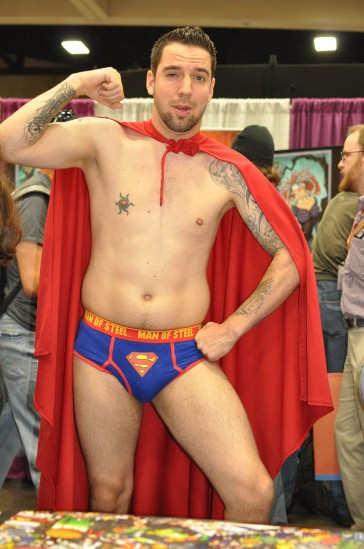 Well, I think I've just spotted my own personal kryptonite.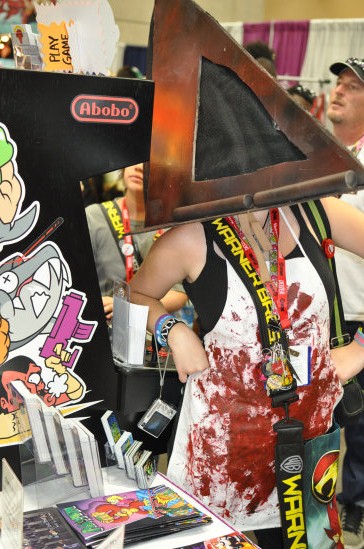 Pyramid Head chillin' at the I-Mockery booth... just another day at Comic-Con.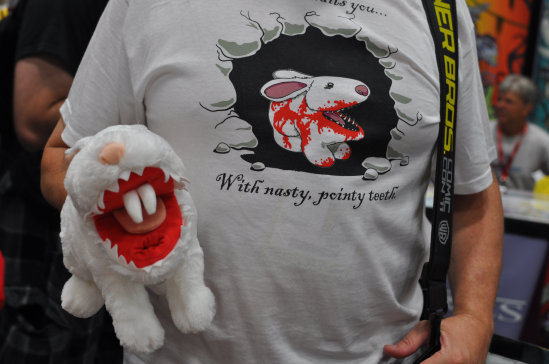 Looks like somebody was inspired by Night of the Lepus.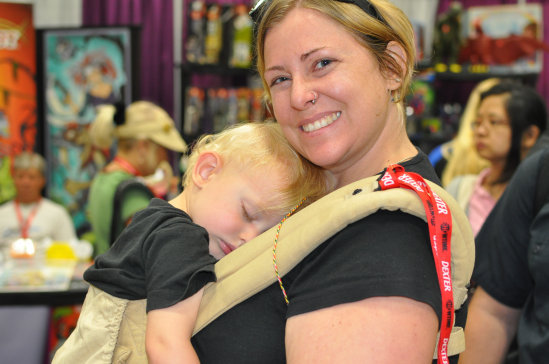 Some people just can't handle the sensory overload that is Comic-Con.
There are still many more
2011 San Diego Comic-Con photos to see!
Click here to continue onward to page 4!
Jump to page:
[1] [2] [3] [4] [5] [6] [7] [8] [9] [10] [11] [12] [13] [14] [15] [16] [17] [18] [19] [20] [21] [22] [23] [24] [25]