by: -RoG-
...CONTINUED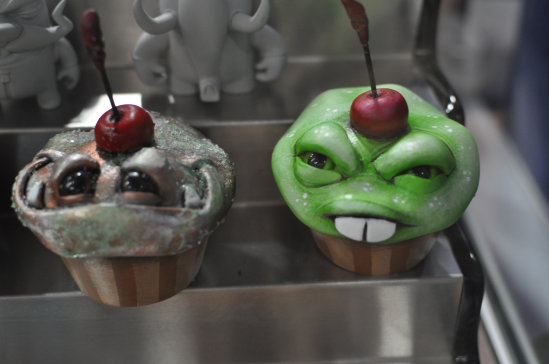 Usually when I see a cupcake, I have an urge to eat it...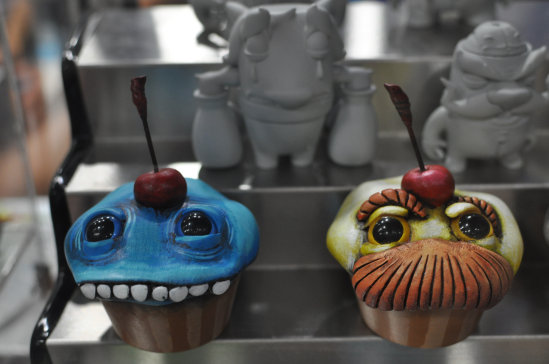 ...I can't place my finger on why, but that's just not the case with these ones.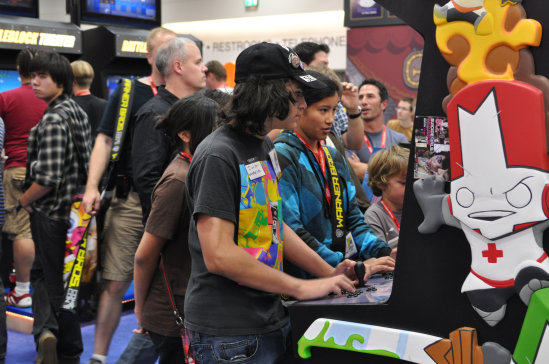 People enjoying some 4-player Castle Crashers co-op gameplay.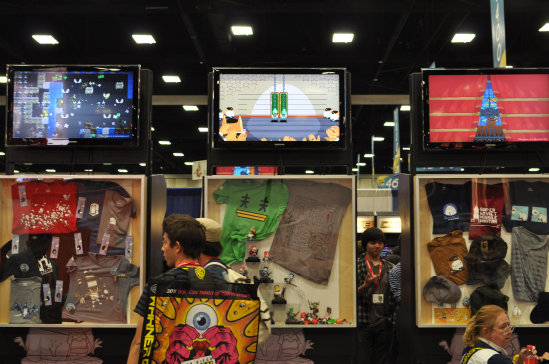 On the opposite side of the arcade cabs, The Behemoth had all their merch on display. Smart use of space!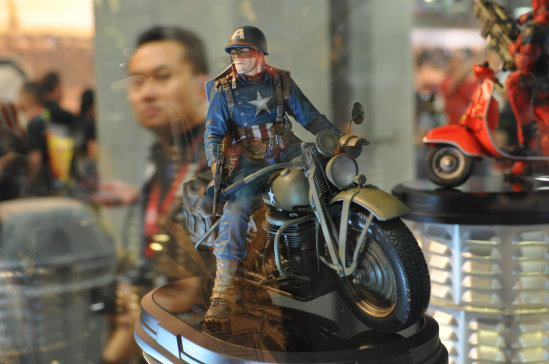 Captain America and his ride.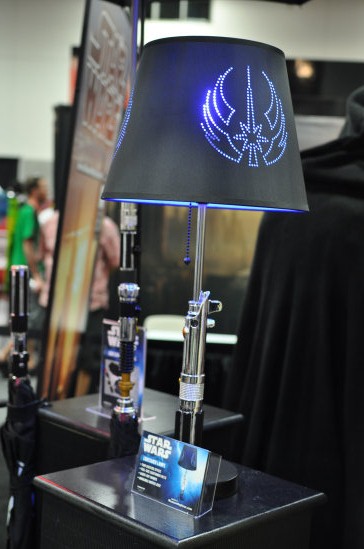 Light Saber lamps!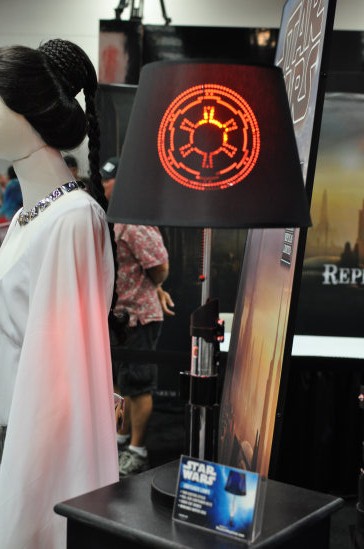 I imagine light sabers run up a huge electricity bill.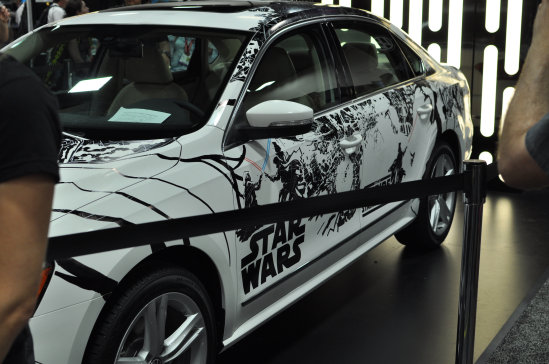 A Star Wars themed car. Exciting?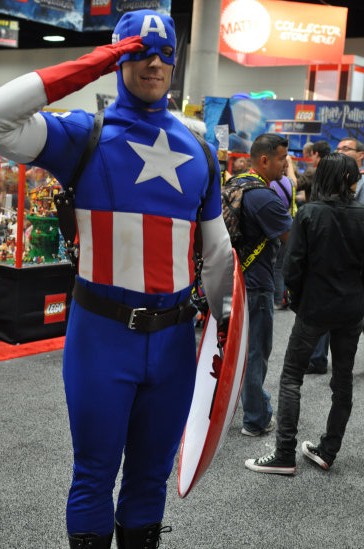 Thanks for the salute, Cap!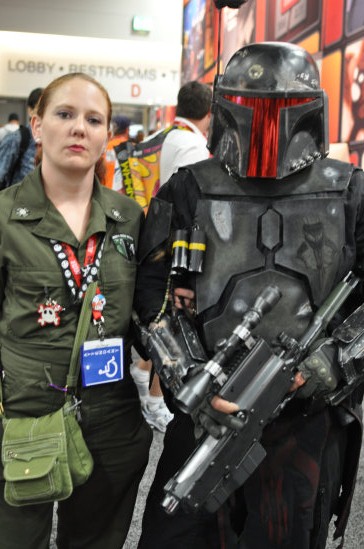 Whatever you two are hunting for, I don't know where it is.

I think Batman's cowl is a tad bit too large for his head.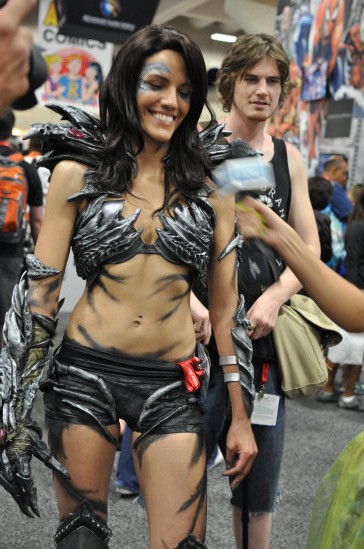 Look out lady! There's an alien grabbing your boobs!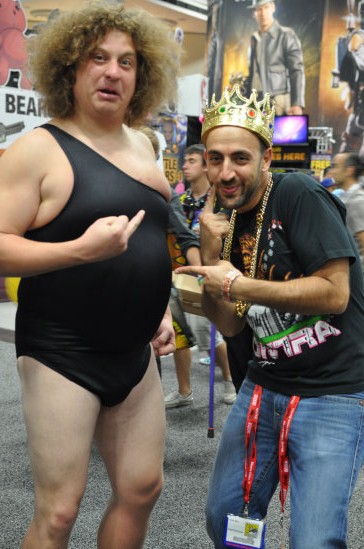 Get back to your booth Maddox! You can fondle Andre the Giant after Comic-Con!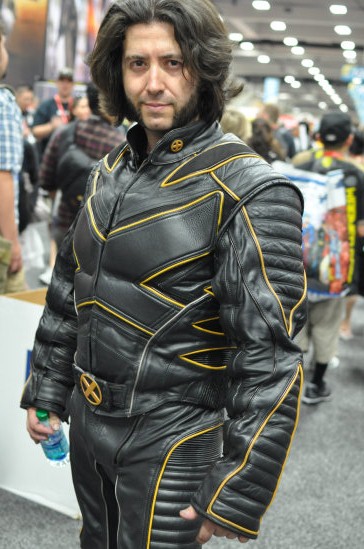 For some inexplicable reason, having bottled water in his hands removes every ounce of badassness from Wolverine.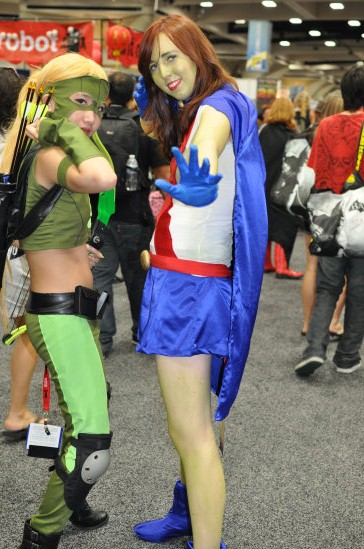 Watch where you point those arrows.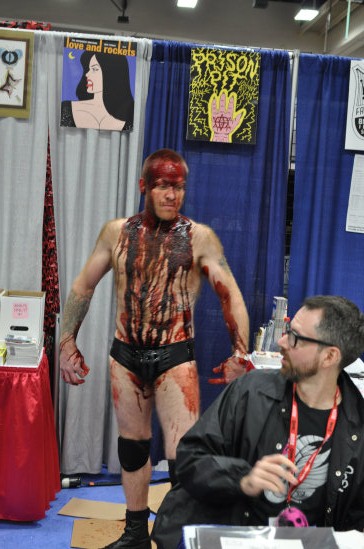 Don't worry pal... I'd have the same look on my face if a half-naked dude covered in blood showed up in my booth.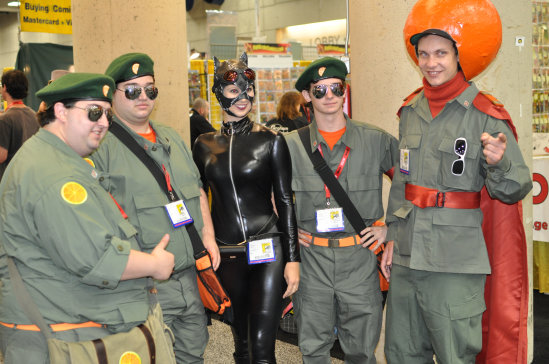 Everything about this is great.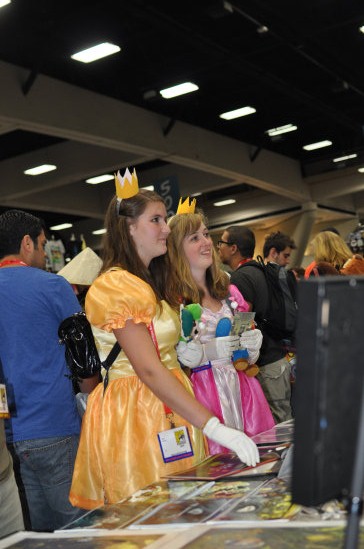 Good to see princesses taking time away from being captured to get some shopping done.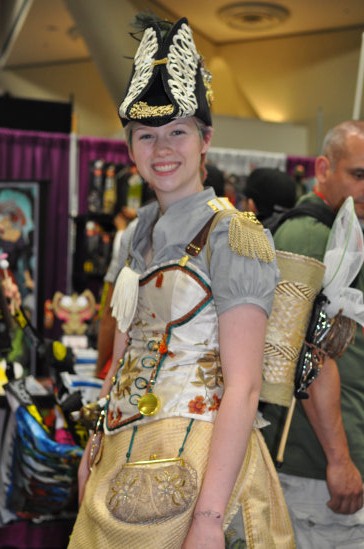 Ahoy!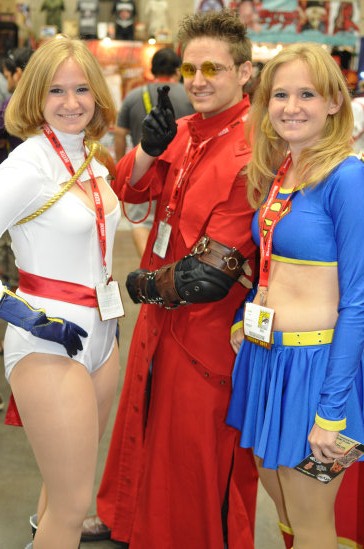 Another random blend of characters only seen together at Comic-Con.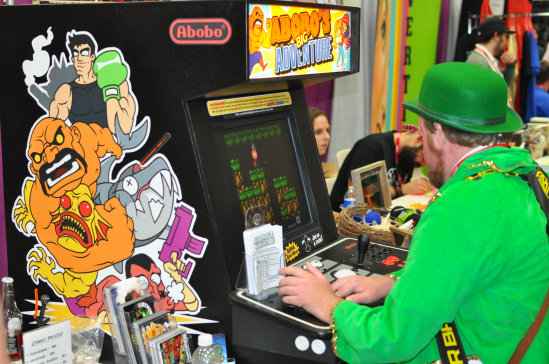 Looks like Lucky the leprechaun found his true Lucky Charms inside Abobo's Big Adventure.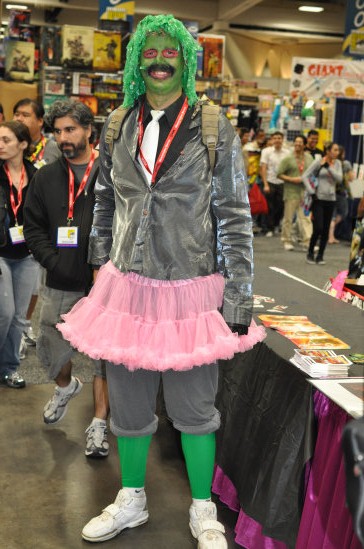 Holy crap, it's Old Gregg!
There are still many more
2011 San Diego Comic-Con photos to see!
Click here to continue onward to page 14!
Jump to page:
[1] [2] [3] [4] [5] [6] [7] [8] [9] [10] [11] [12] [13] [14] [15] [16] [17] [18] [19] [20] [21] [22] [23] [24] [25]