by: -RoG-
...CONTINUED

Captain America and her shield frisbee of justice!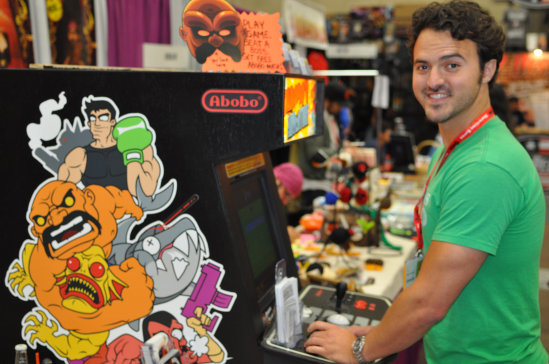 My buddy Dax shaved his moustache, so he's playing Abobo's Big Adventure in hopes of winning a free Abobo mask.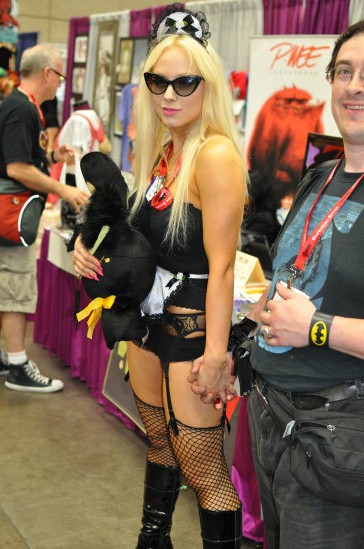 This maid wasn't very good at her job, cuz there were messes all over the convention center.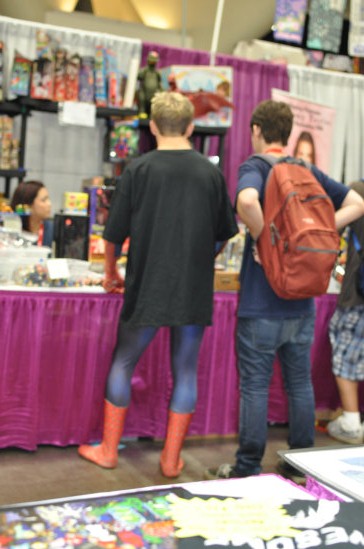 Peter Parker really should do a better job of concealing his superhero alter ego.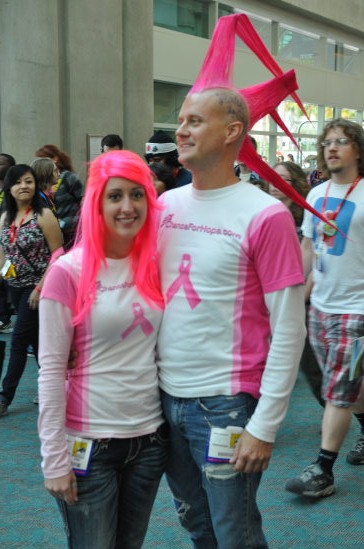 I can think of no finer way to raise awareness for breast cancer than by having insane pink hair.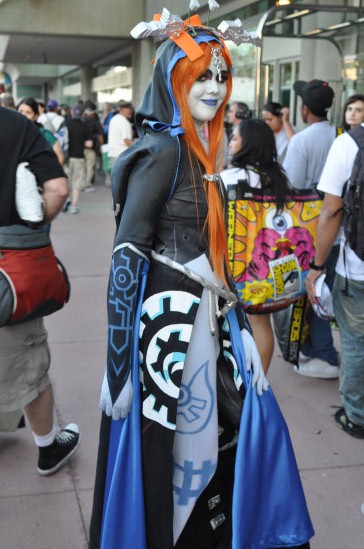 Another fine custom costume.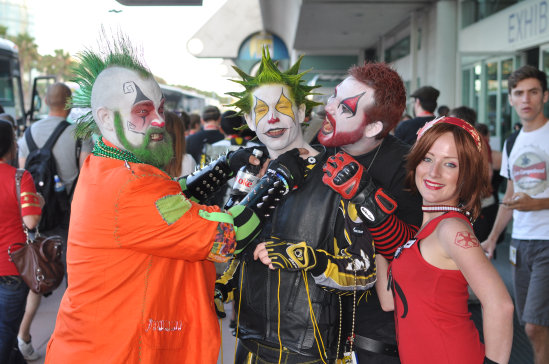 Oh ICP fans... you so cray-zay.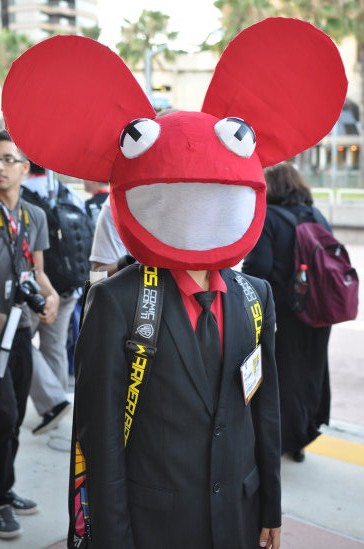 Deadmau5!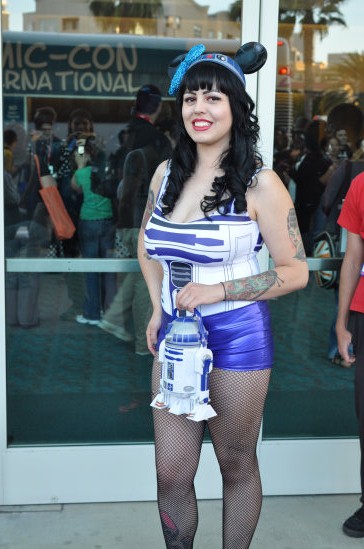 Have you learned nothing from Halloween? Yes, even R2-D2 can be turned into a sexy costume.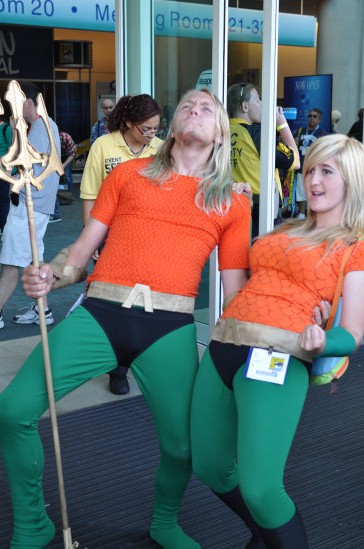 Aquaman is always a welcome sight!
These two have the magical ability to raise Sea Monkeys into giant Carnival cruise line devouring monsters.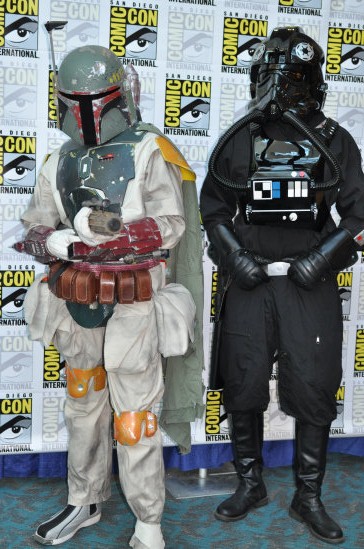 Posing in front of a Comic-Con billboard... you know, so we don't think they were wearing those outfits anywhere else.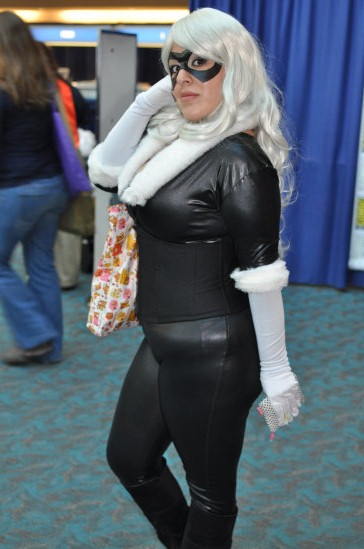 Lookin' good.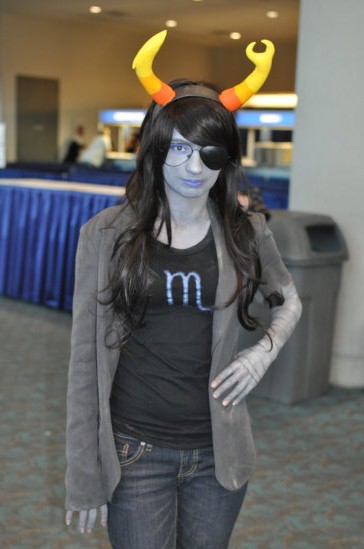 I'm sure she'd go into nerd berserker mode if I asked if the "M" on her shirt was for Monster energy drink.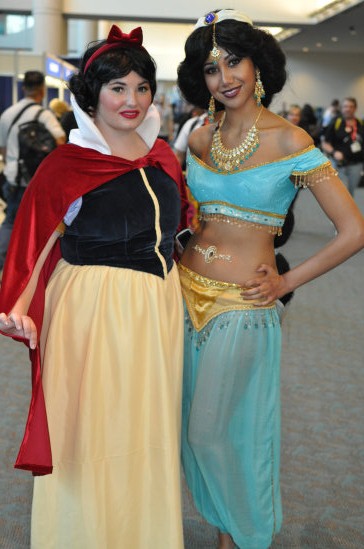 For the Disney fans.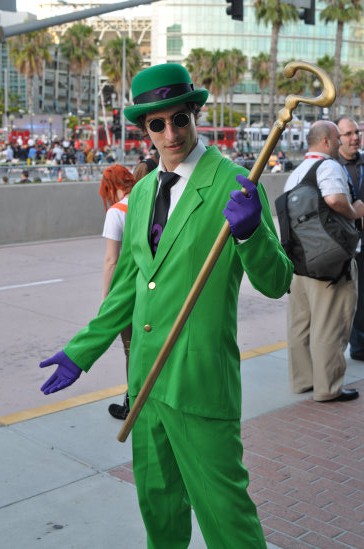 Riddle me this - how does one bypass all the crowds at Comic-Con so it doesn't take an hour to get back to a hotel?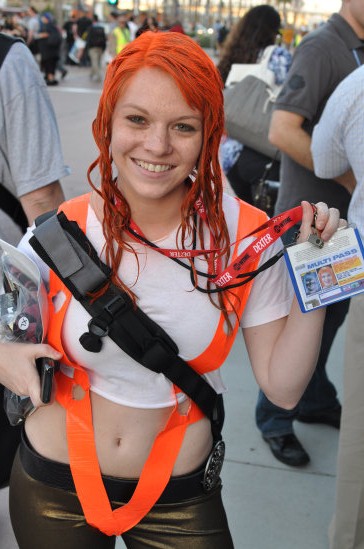 Another great Leeloo Dallas, complete with a Multipass!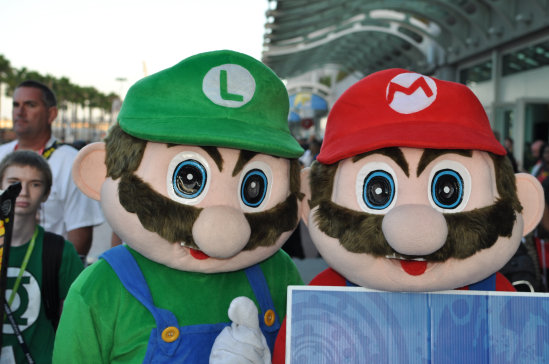 Super Mario Bros., looking to hitch a ride home.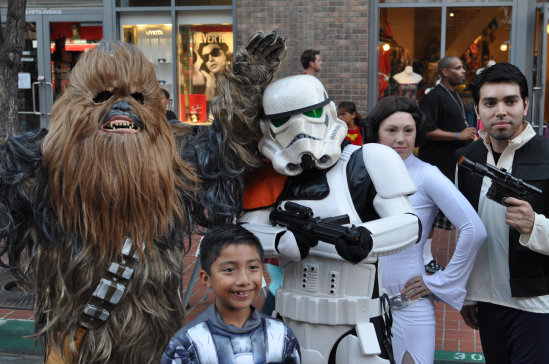 Moments later, that kid was torn to shreds by Chewbacca.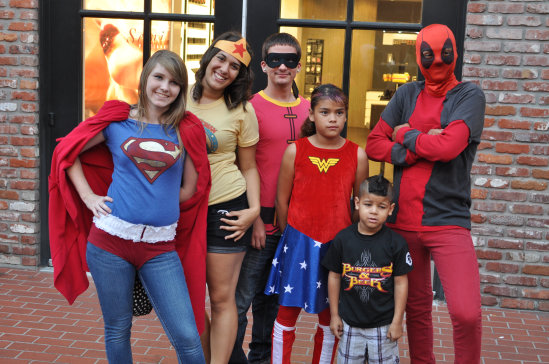 The kid with the "Burgers & Beer" t-shirt is clearly the winner of this costume contest.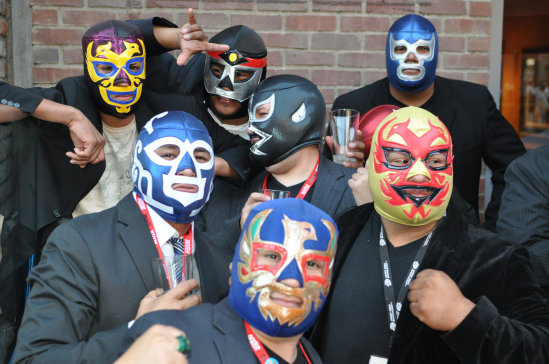 Luchador wrestlers getting drunk at a bar is always a dangerous recipe.
There are still many more
2011 San Diego Comic-Con photos to see!
Click here to continue onward to page 15!
Jump to page:
[1] [2] [3] [4] [5] [6] [7] [8] [9] [10] [11] [12] [13] [14] [15] [16] [17] [18] [19] [20] [21] [22] [23] [24] [25]