by: -RoG-
...CONTINUED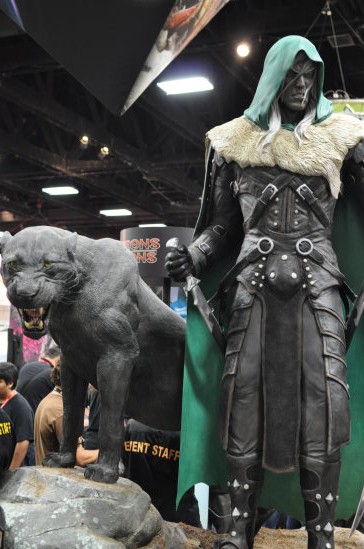 Sorry. You're not allowed to wear a green cape and cowl unless your name is Dr. Doom.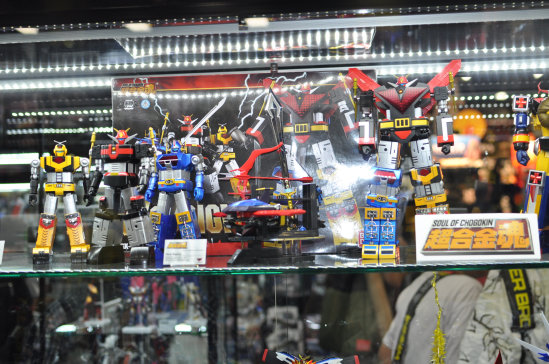 Soul of Chogokin.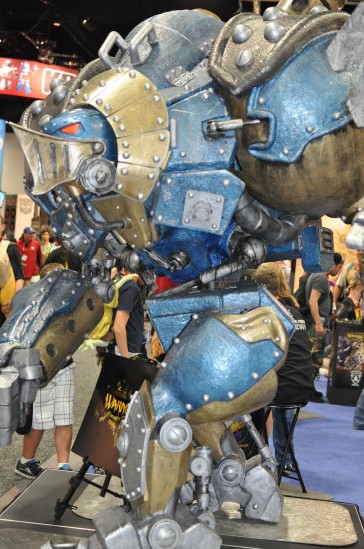 I imagine he has trouble fitting through doorways.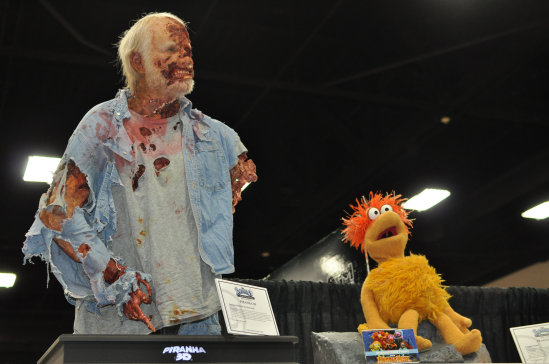 Piranha corpse and Fraggle Rock once again.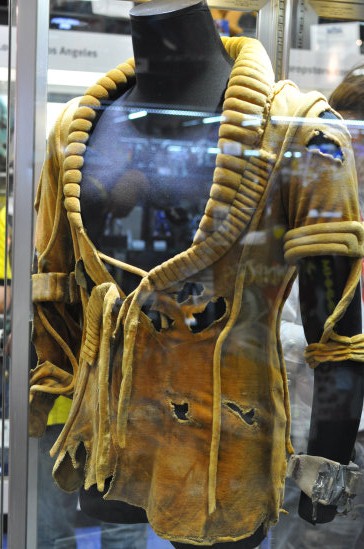 A closer shot of Ricardo Montalban's tunic from Wrath of Khan. What, no fake chest?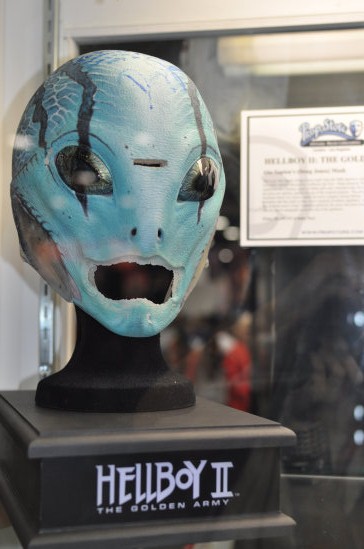 Abe again.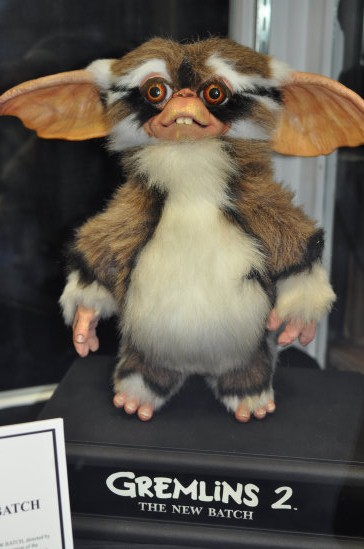 Alright, it's time somebody said it. They gave us Freddy vs. Jason... it's high time we get Gremlins vs. Critters.
Or, at the very least, Gremlins vs. Ewoks. Come on Hollywood, make it happen.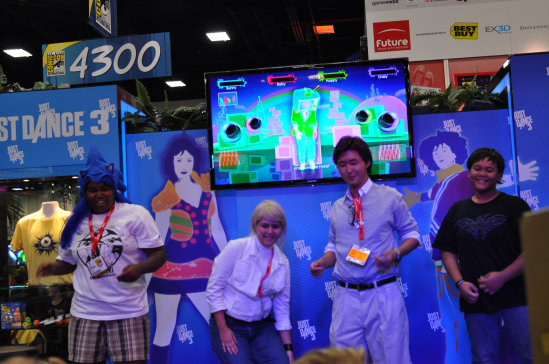 Fans testing out Just Dance 3... and failing.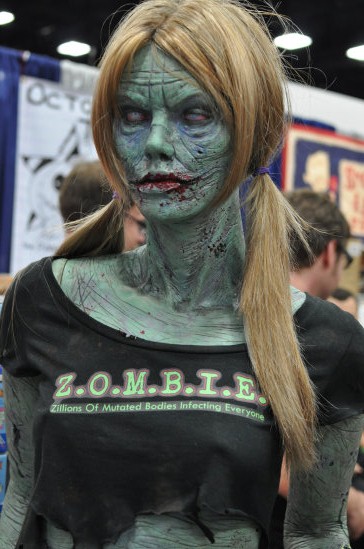 ZOMBIE mannequin wants you brains... and your cash.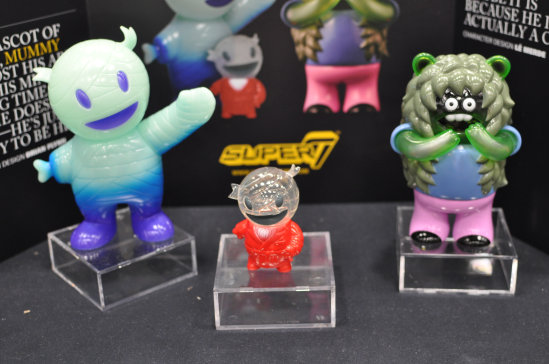 One of these lil' fellas has stage fright. Can you guess who?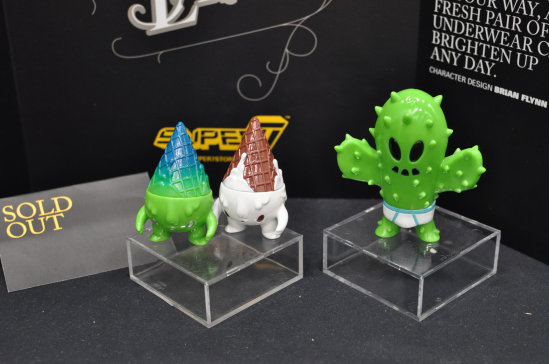 Cactus vs. Ice Cream Cone monsters. The war rages on.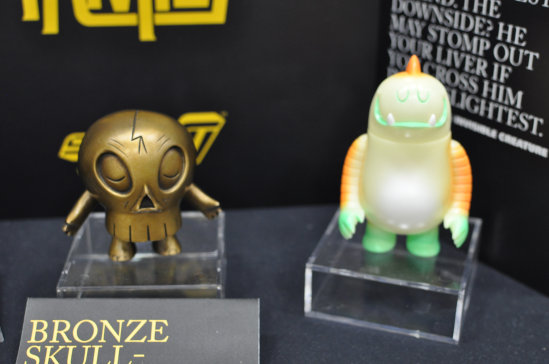 They're both keeping their eyes shut, pretending the other isn't there.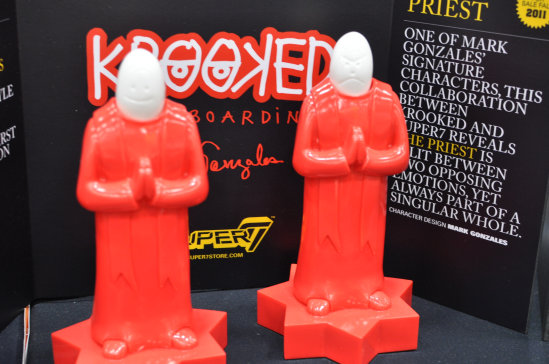 Pray that Comic-Con makes more tickets available to the general public.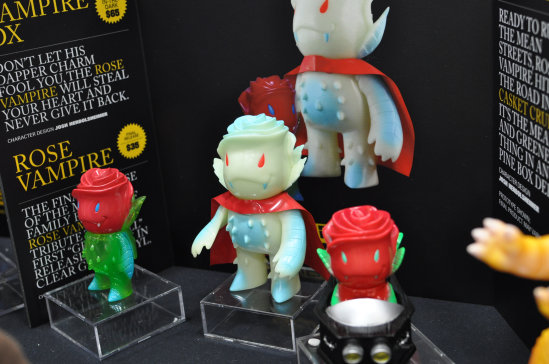 See? Not all vampires suck like Twilight.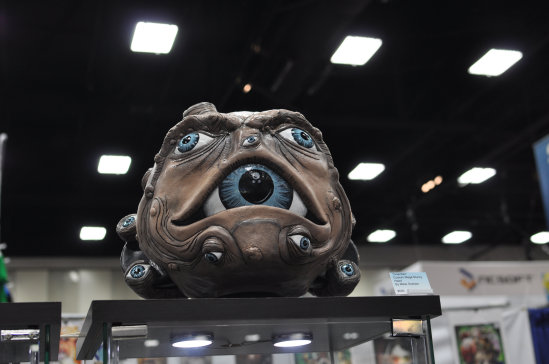 What it sees, Lo Pan knows.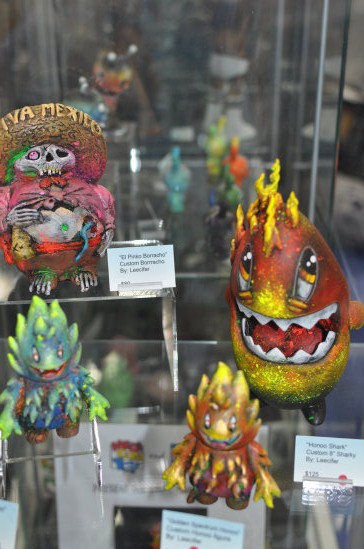 More customs.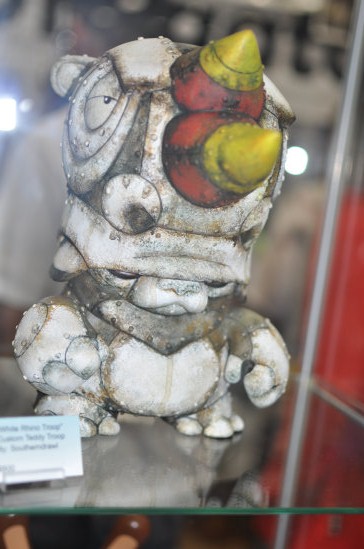 Beware his headbutt.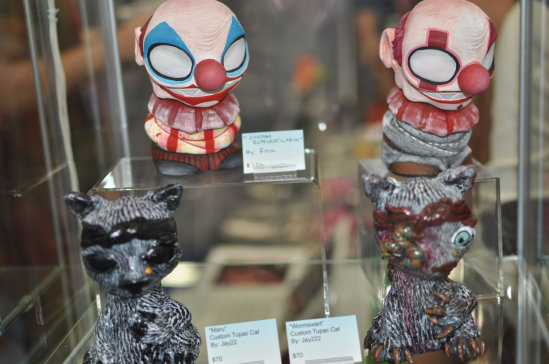 Cats 'n clowns can be a scary combination.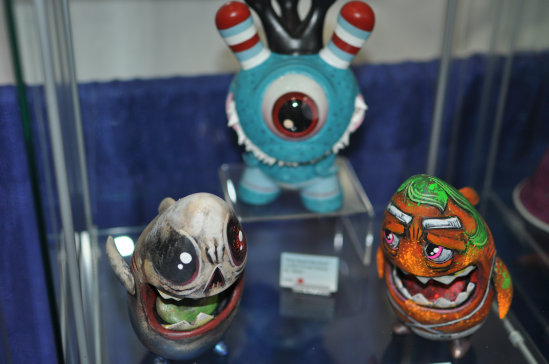 We're a happy family, me, mom & dad!

Free the balls and free the self. Wise words from a kilted man.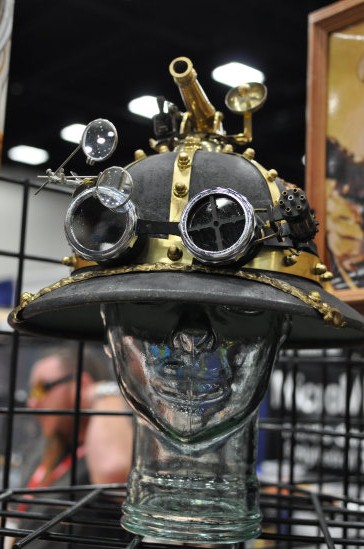 Not sure what kind of safari a person who wears this goes on, but I want to tag along!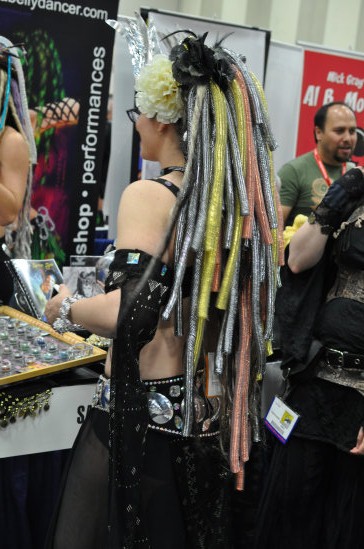 There's gotta be some real hair buried somewhere under that mess.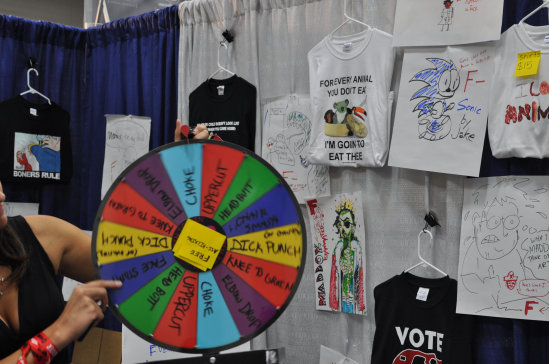 Spin the Maddox wheel and win a great prizes including complimentary chokes, uppercuts, headbutts, and dick punches!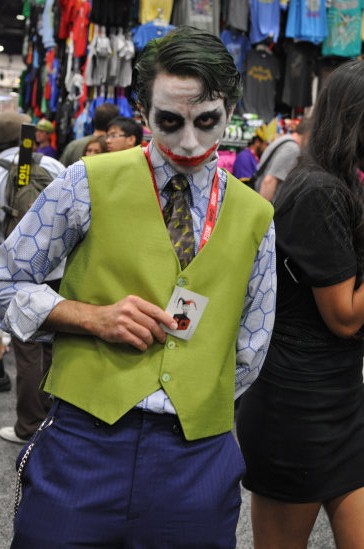 Take your cards to the Vegas casinos bub... this is Comic-Con.
There are still many more
2011 San Diego Comic-Con photos to see!
Click here to continue onward to page 13!
Jump to page:
[1] [2] [3] [4] [5] [6] [7] [8] [9] [10] [11] [12] [13] [14] [15] [16] [17] [18] [19] [20] [21] [22] [23] [24] [25]