by: -RoG-
...CONTINUED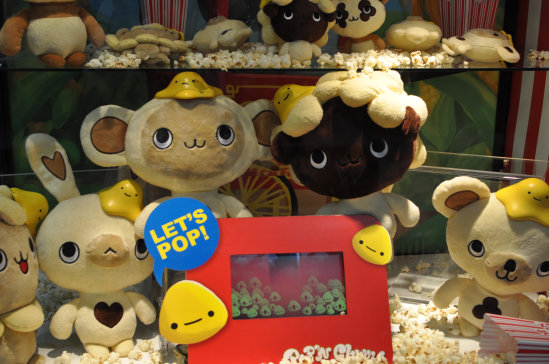 Kinda makes you wonder how long that display pocorn has been sitting out there.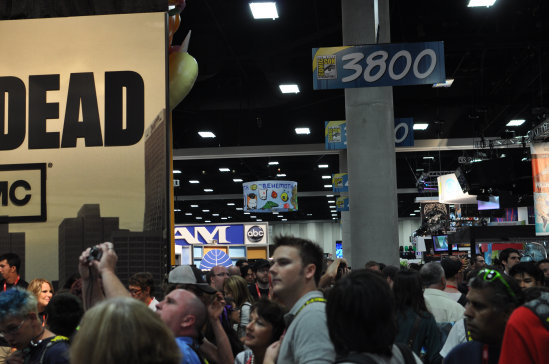 As always, there was little walking room in the aisles at Comic-Con.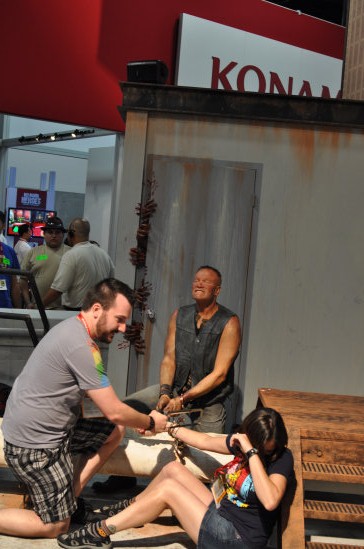 When taking a photo where you're supposed to be in a realistic horror scene involving cutting
somebody's arm off with a hacksaw, it's probably best not to look so happy and relaxed for the picture.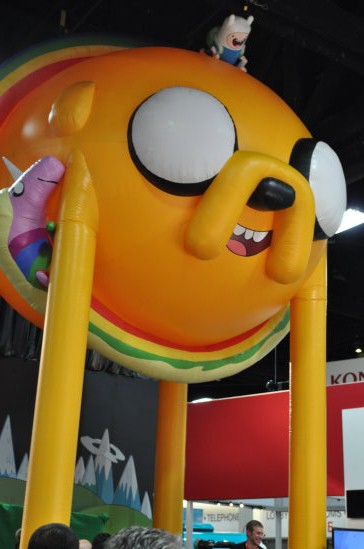 A giant inflatable Jake the dog from Adventure Time oversees the passing crowds.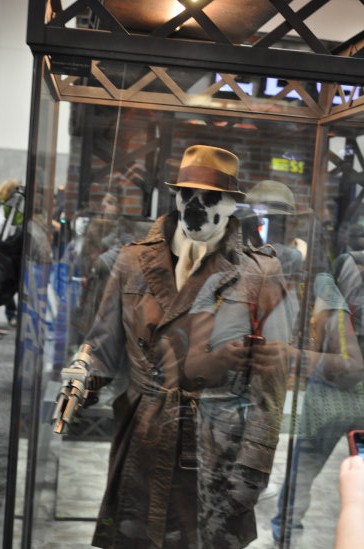 Rorschach waiting to dish out his own brand of justice.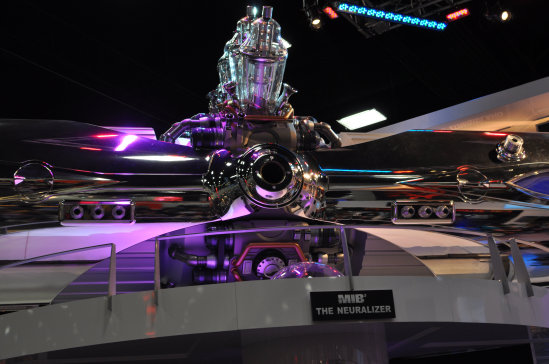 The Neuralizer from Men in Black. This thing was so heavy that it nearly toppled a forklift when they first brought it in.
They had to bring in a bigger forklift to get it in place.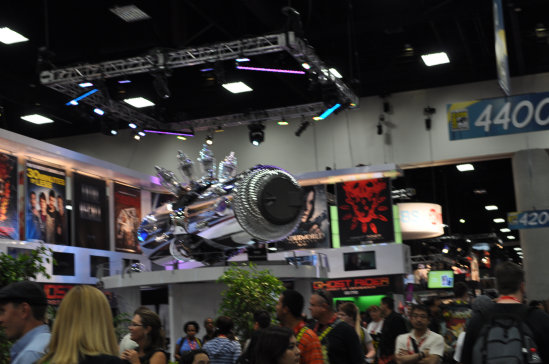 Another shot of the Neuralizer from afar.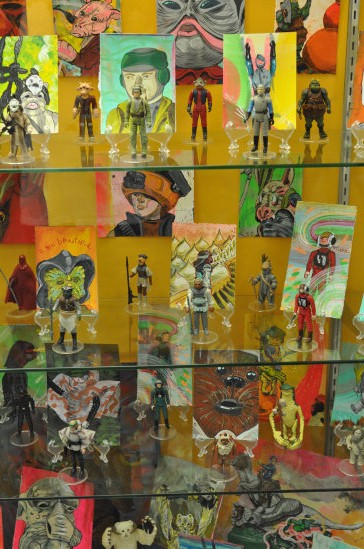 The Force is strong with these figures...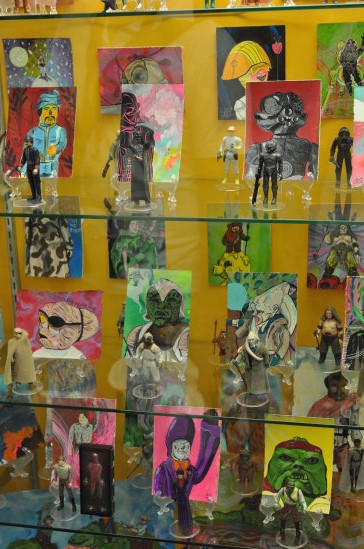 ...and these as well.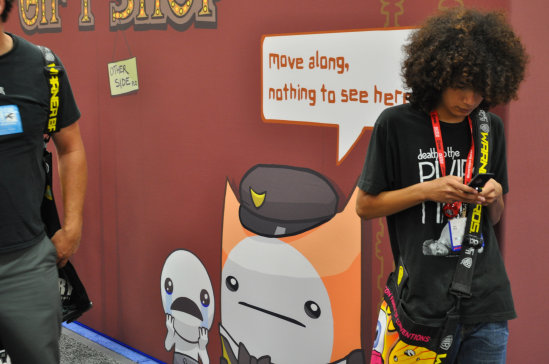 Apparently this kid agrees, since he's too busy texting.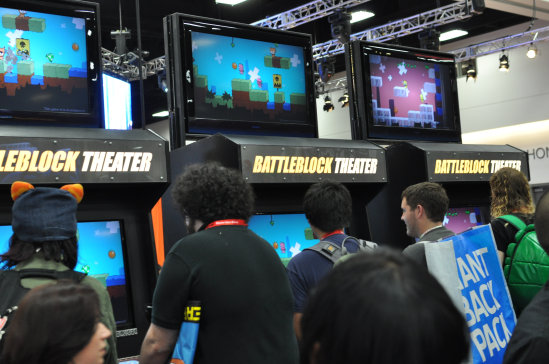 The badass Battleblock Theater arcade cabinets at The Behemoth's booth.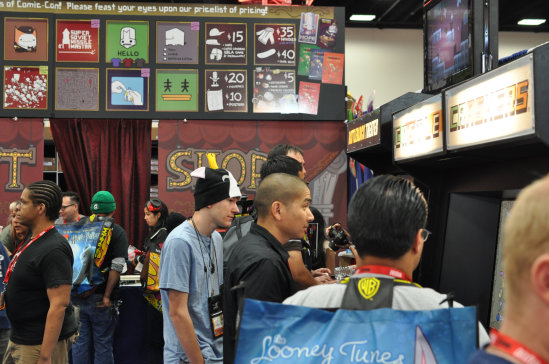 With cabinets on each side, walking into The Behmoth's booth was like walking into an old arcade. Such a killer setup.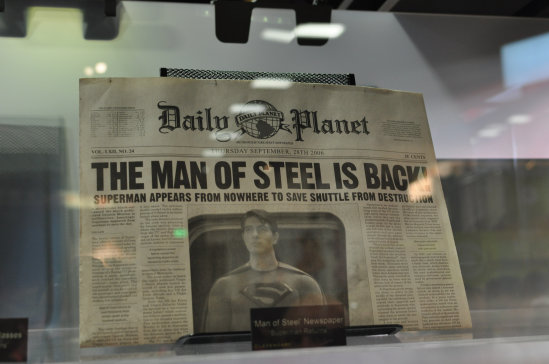 Well... he was back, now he's gone again and replaced by another actor.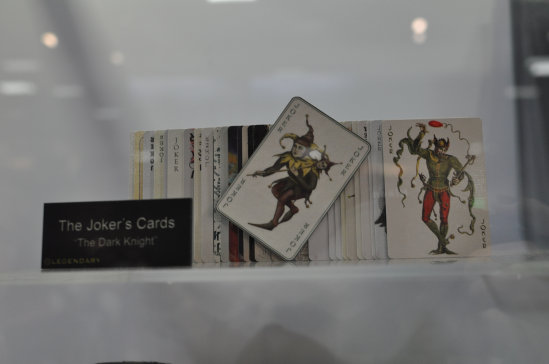 Why so serious?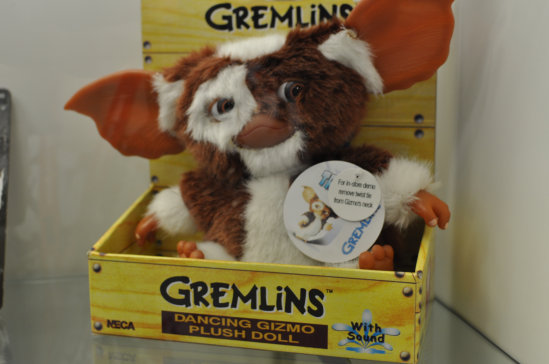 Gizmo can kick your ass at Just Dance 2.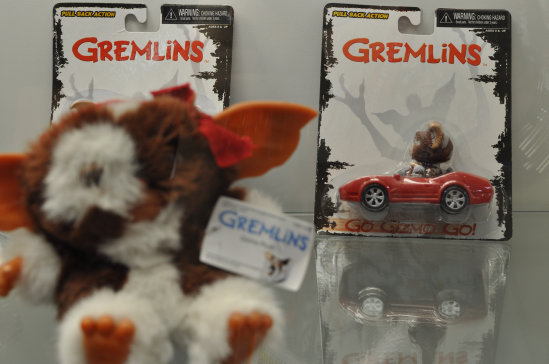 Mogwais always ride in style.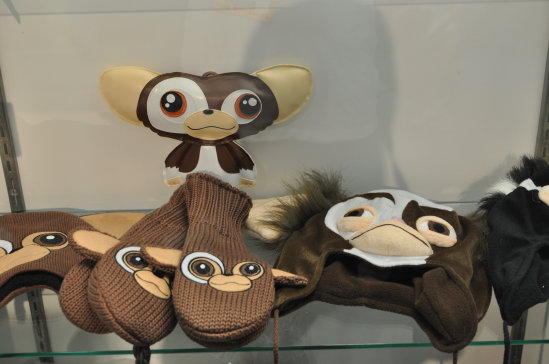 If only these mitten and hats turned into evil Gremlins when you got them wet in the snow.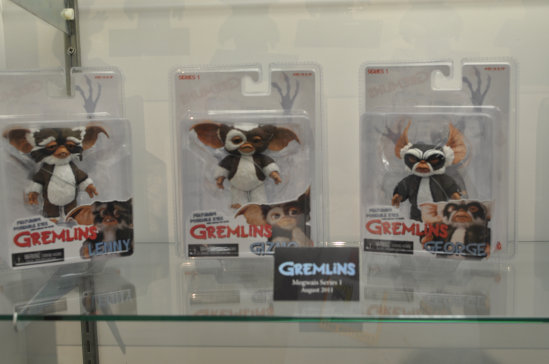 New figures based on Gremlins 2: The New Batch.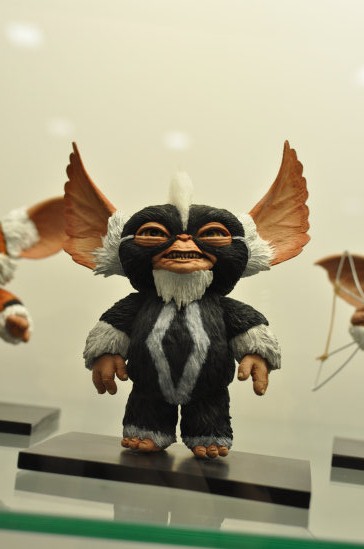 Skunky.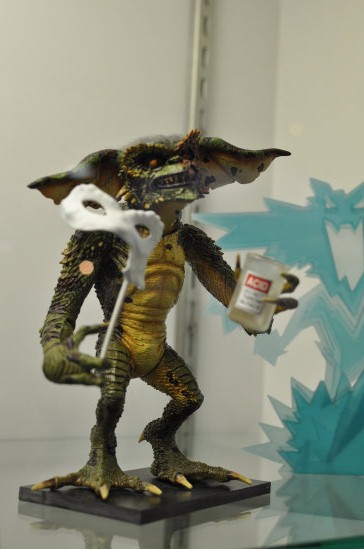 Gotta love the little details they included like the beaker full of acid.

Laughing with Maddox and chums about the Abobo game.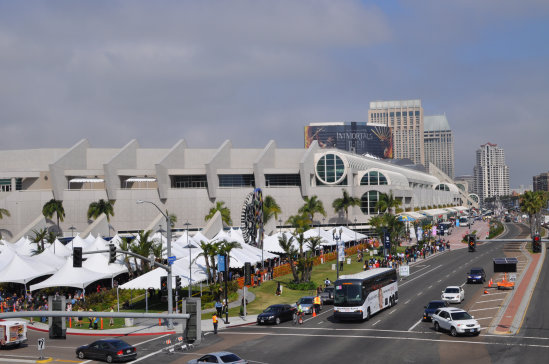 A view of the convention center from the newly constructed (and very handy) pedestrian bridge.
There are still many more
2011 San Diego Comic-Con photos to see!
Click here to continue onward to page 3!
Jump to page:
[1] [2] [3] [4] [5] [6] [7] [8] [9] [10] [11] [12] [13] [14] [15] [16] [17] [18] [19] [20] [21] [22] [23] [24] [25]